Copycat T.G.I. Friday's Jack Daniels Grill Glaze
Oh yum, now this is a treat for you, Copycat T.G.I. Friday's Jack Daniels Grill Glaze!! This glaze is thick and syrupy and perfect on ribs, chicken, shrimp or steak just like T. G. I. Friday's does!! I got this recipe from our friend Eddie next door. He was kind enough to make this for us a few times and then share the recipe with me so I can share it with you all.
The original recipe though is from Top Secret Restaurant Recipes 3 by Todd Wilbur, I have now found out. Please visit Todd Wilbur's Top Secret Recipes to see all of his delicious recipes.
Reading: how to make jack daniels sauce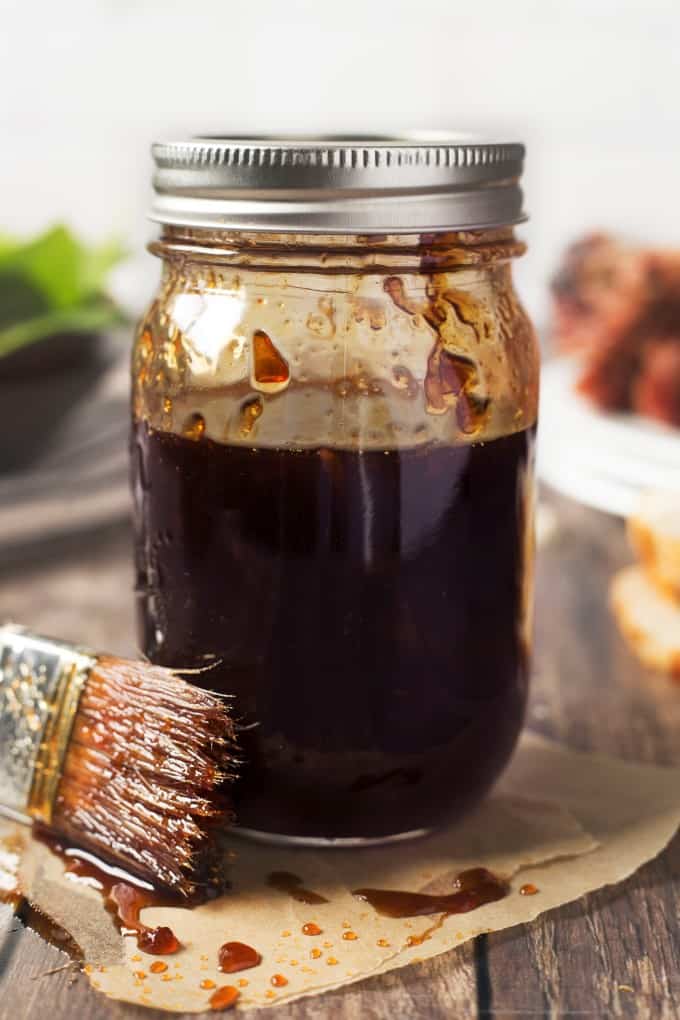 How Do You Make JD Glaze?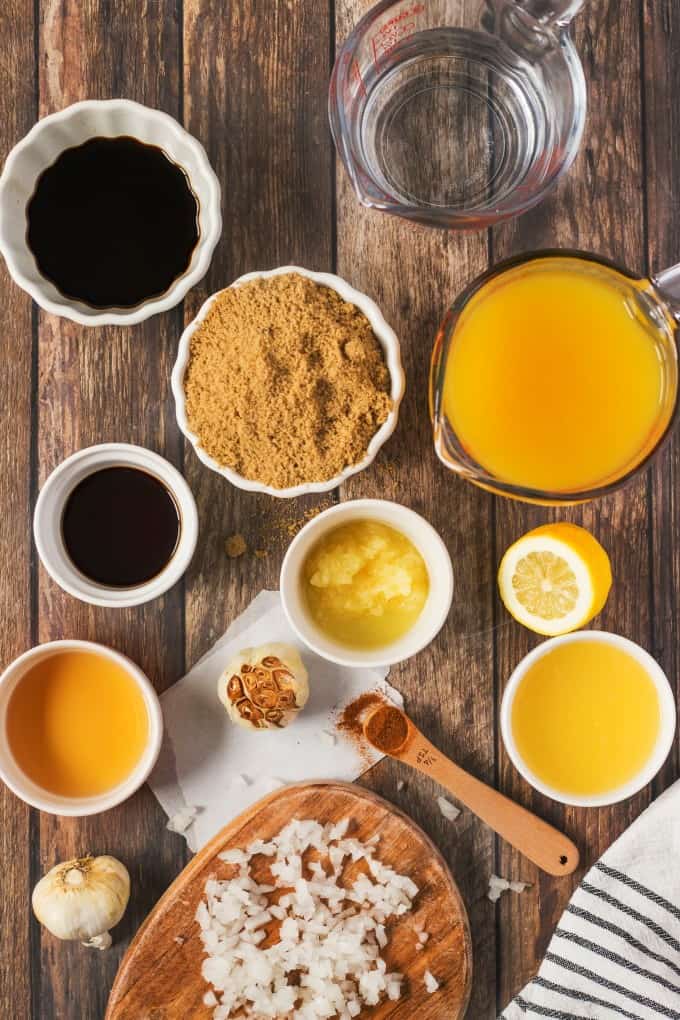 Lots of simple ingredients make up this amazing Jack Daniel's sauce.
Head of Garlic
Olive Oil
Water
Pineapple Juice
Teriyaki Sauce
Soy Sauce
Brown Sugar
Lemon Juice
White Onion
Jack Daniels Whiskey
Crushed Pineapple
Cayenne Pepper
Firstly you need to prepare the garlic. Preheat oven to 325F. Cut the top of the garlic head off, about 1/2″. Cut the root end so that the garlic will sit flat. Remove the papery skin of the outer layers of skin from the garlic but leave enough so the cloves stay together.
Drizzle with olive oil and wrap in foil, place on a small casserole dish or baking pan. Bake it for 1 hour. Let it cool until you can handle then squeeze the sides and out comes the garlic cloves. Then press it into a paste and set aside.
Next to a medium pot over medium-high heat start to add the ingredients. Water, pineapple juice, teriyaki sauce, soy sauce, and brown sugar go in. Bring the mixture to a boil stirring occasionally. Reduce heat to a simmer.
The roast garlic is next to be whisked in followed by the onion, crushed pineapple, Jack Daniels, lemon juice and the cayenne pepper.
Read more: How to Save a Broken Sauce | Family Cuisine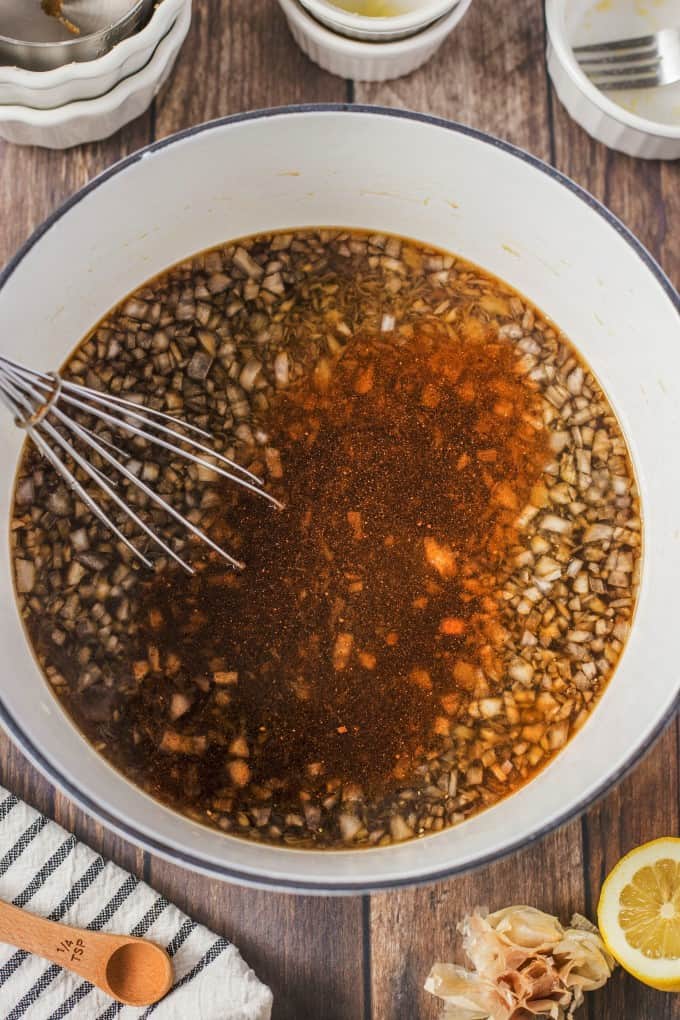 Let the sauce come up to a boil and then reduce so that the mixture is just simmering for 40-50 min. or until the sauce has reduced by half. It should be thick and syrupy and coat the back of a wooden spoon.
Which Jack Daniels Sauce is Used at TGi Fridays?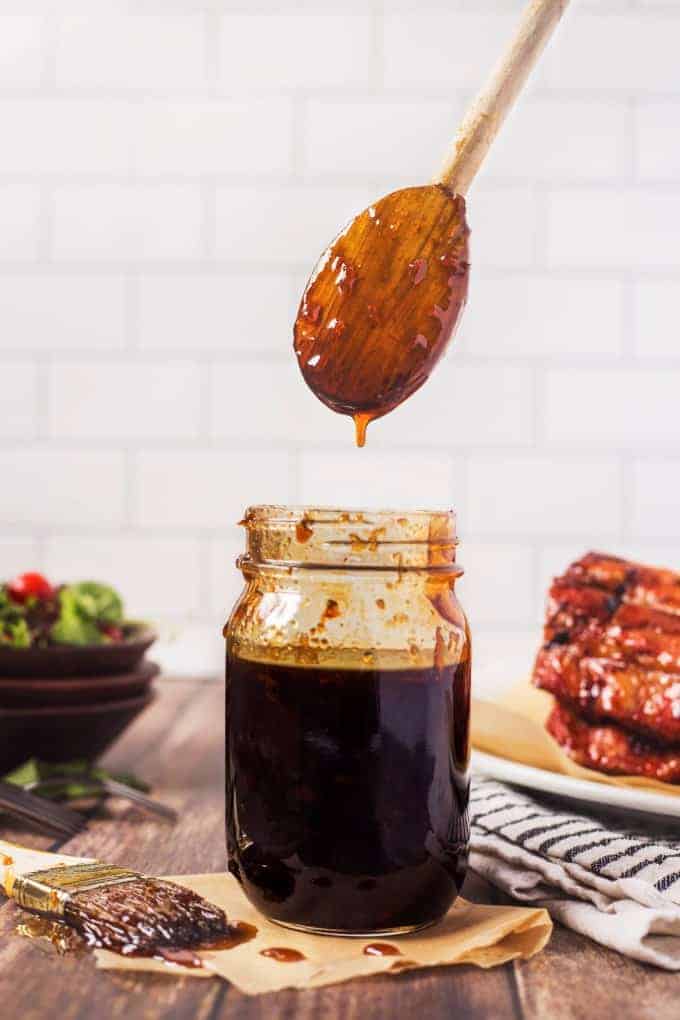 This one is very similar to the one you will find at any of the many TGI Fridays across America.
For us up here in Canada where we don't have this restaurant chain but love the goodness of their sauce, you can now make it at home!
Barbecuing can be year-round even in our cold climate especially if you do the ribs as we do.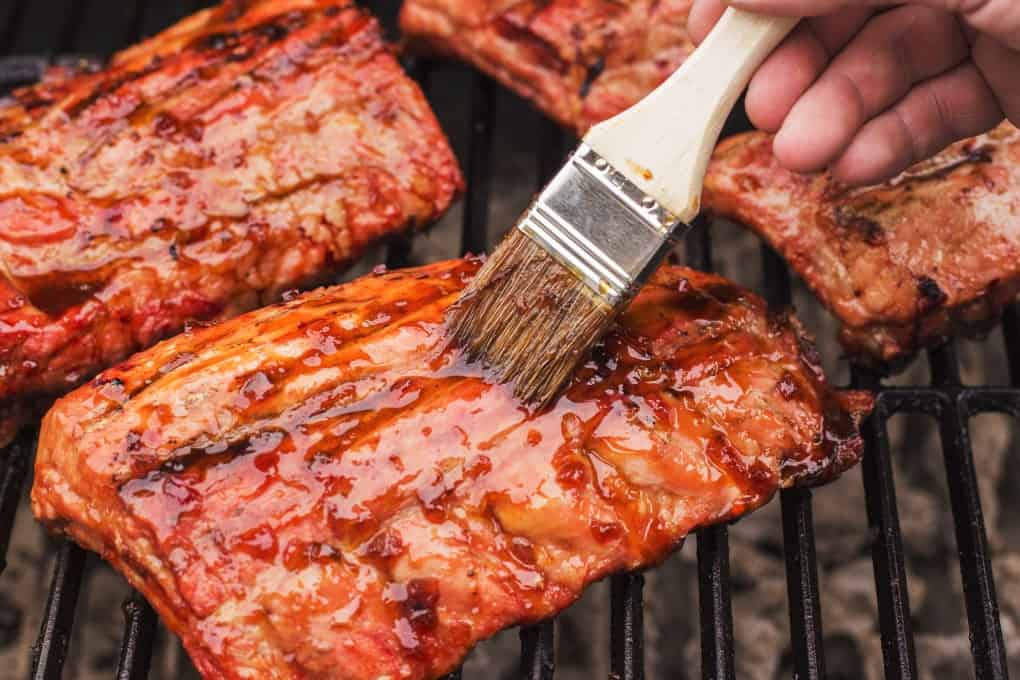 We like to cook the ribs slowly in the oven, 300F for 3 hours on a rack above a water bath covered tightly with foil. Here is the recipe on our BBQing With The Nolands site.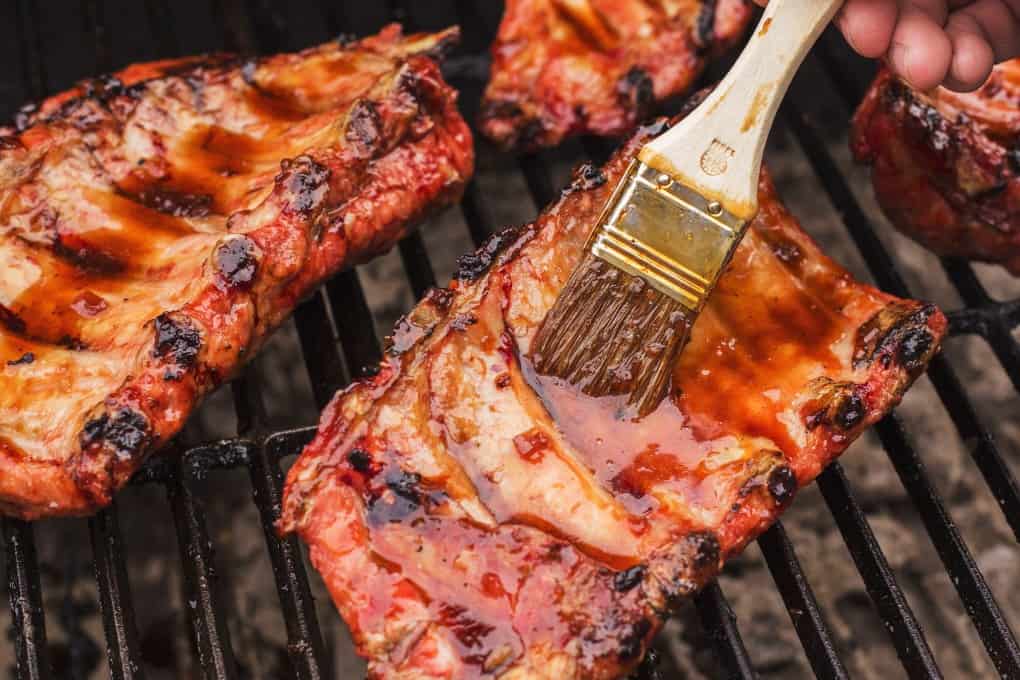 We cook them until they are almost falling off the bone (I still like a good bite to my ribs) then seasoned and slathered in sauce and finished on the BBQ. Delicious!! I find this glaze is best with ribs but you can also try it with chicken, turkey, salmon, steak, burgers, pork or whatever you like.
Read more: how to make homemade shrimp scampi sauce | Family Cuisine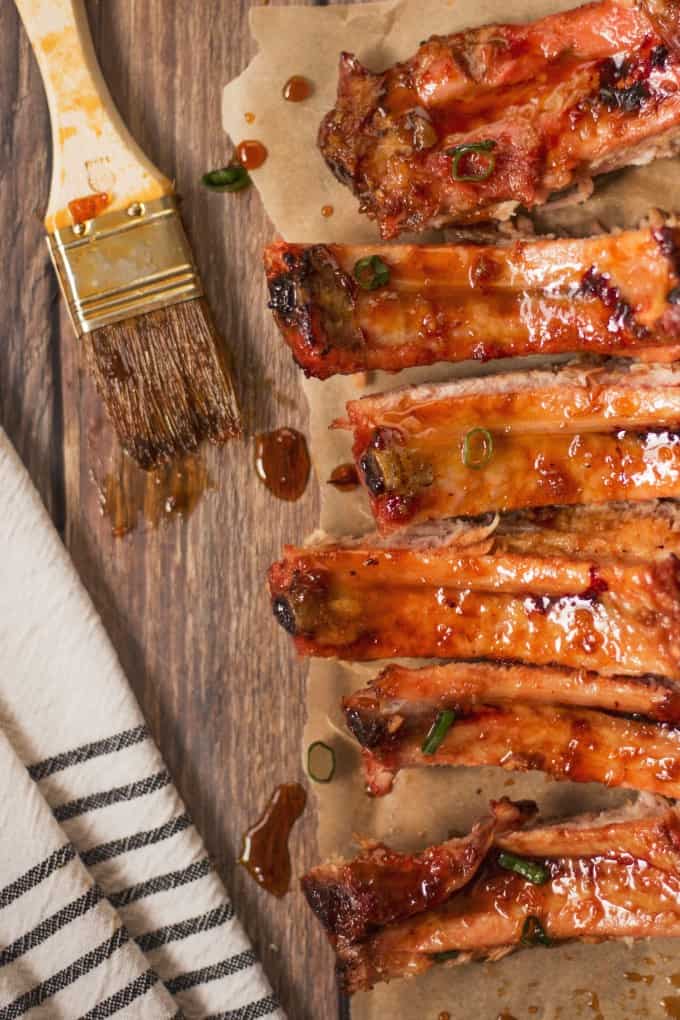 Try this wonderful glaze next time you are looking for something different than BBQ sauce. You will love it!!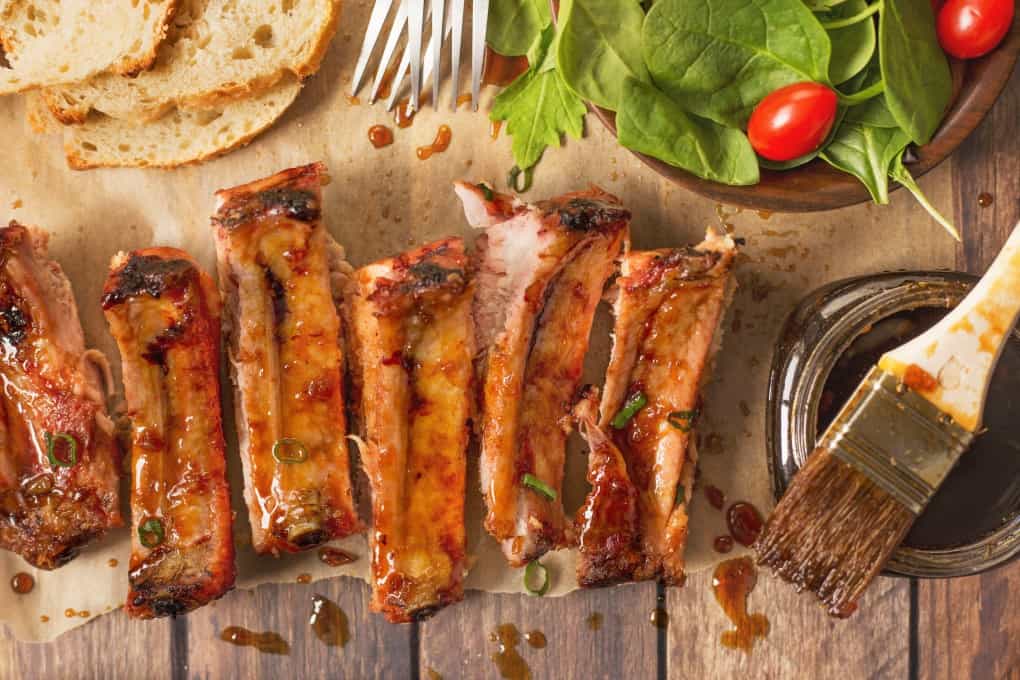 Get your BBQ out and enjoying the wonderful flavors again! Enjoy!!
TGI Fridays Jack Daniels Sauce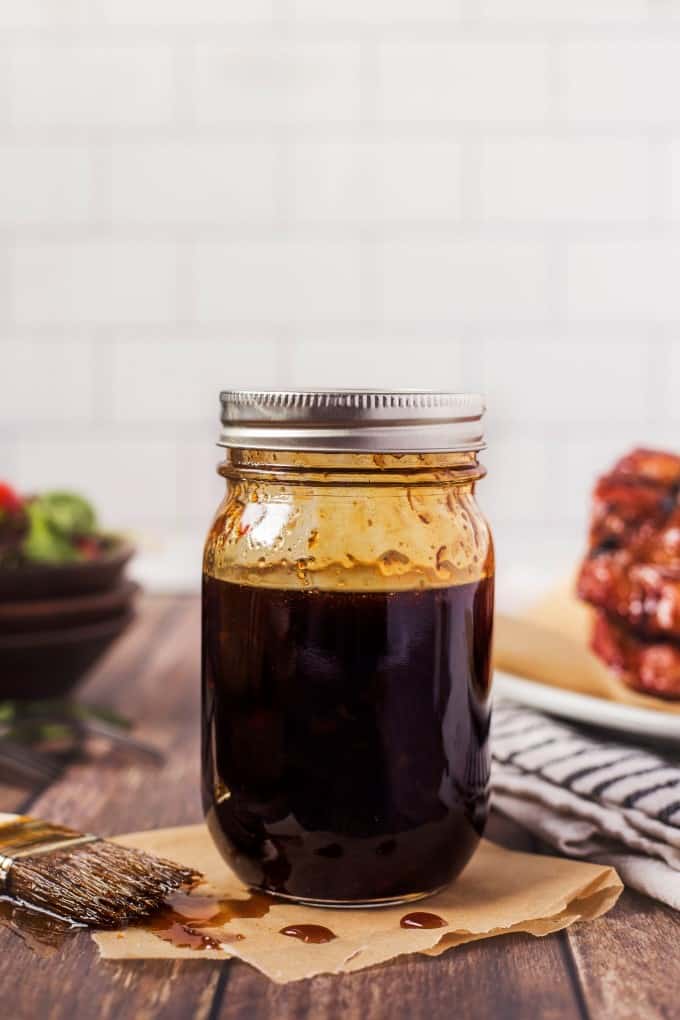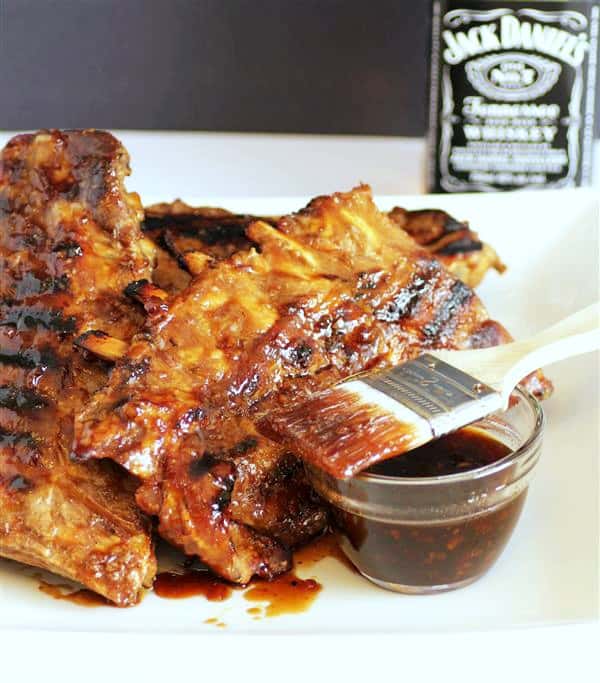 Here is our original photo taken from so many years ago. I have now updated all the pictures for you!!
Pin it Here!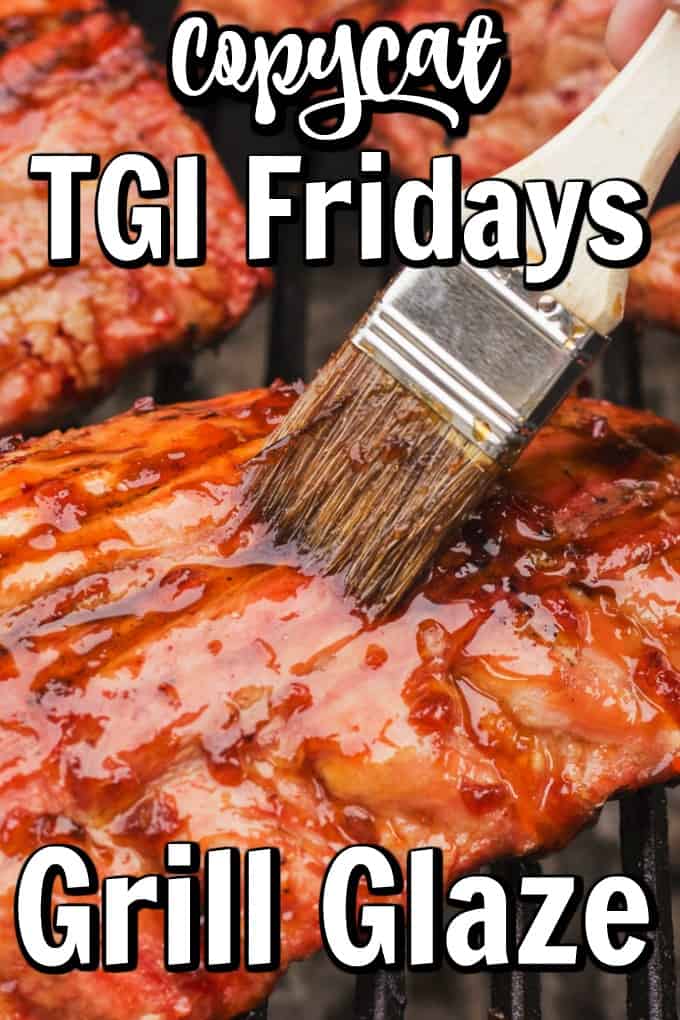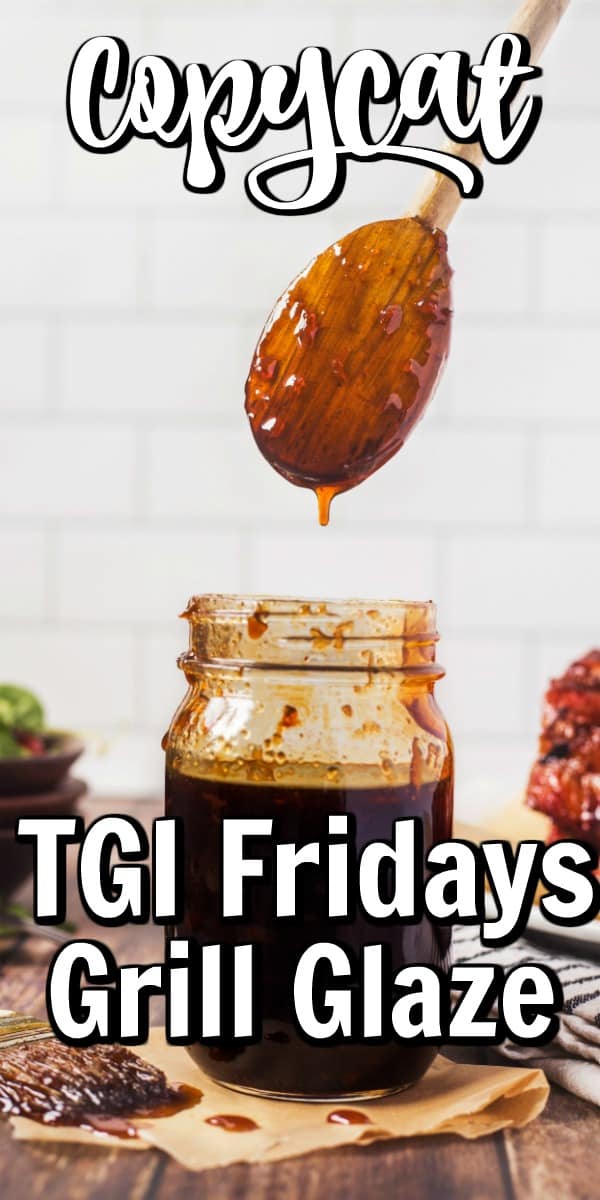 Read more: how to make white sauce for chicken | Family Cuisine
Copycat T.G.I. Friday's Jack Daniels Grill Glaze Recipe