This post may contain affiliate links. See my privacy policy for details.
Mastering how to reheat fried chicken in the oven is literally one of the best cooking hacks that you can learn. I hate food waste and one of the best ways is to use up leftovers – properly. There's no use cooking soggy fried chicken up, you need to make it crisp and delicious again without drying it out.
Reading: how to make leftover fried chicken crispy again
I have a fast food/takeout food weakness that I just have no interest in making at home – fried chicken. While I may try making real fried chicken one day at home, so that I can learn and help you guys learn it as well, I would honestly rather order fried chicken out at every opportunity. Whether it's a chain restaurant close by (not the big K, I cannot eat their chicken) or our local guys that make the BEST fried chicken, it's a go-to choice when I want take-out. There are never leftovers to ever bother heating up, as I love cold fried chicken for breakfast.
Last Thursday however, I was left with 7 pieces of fried chicken that I wasn't going to be able to use up. We were leaving to a conference the next day and weren't home for three days. I looked at the chicken pieces, chucked them into a plastic freezer bag and froze them over the weekend.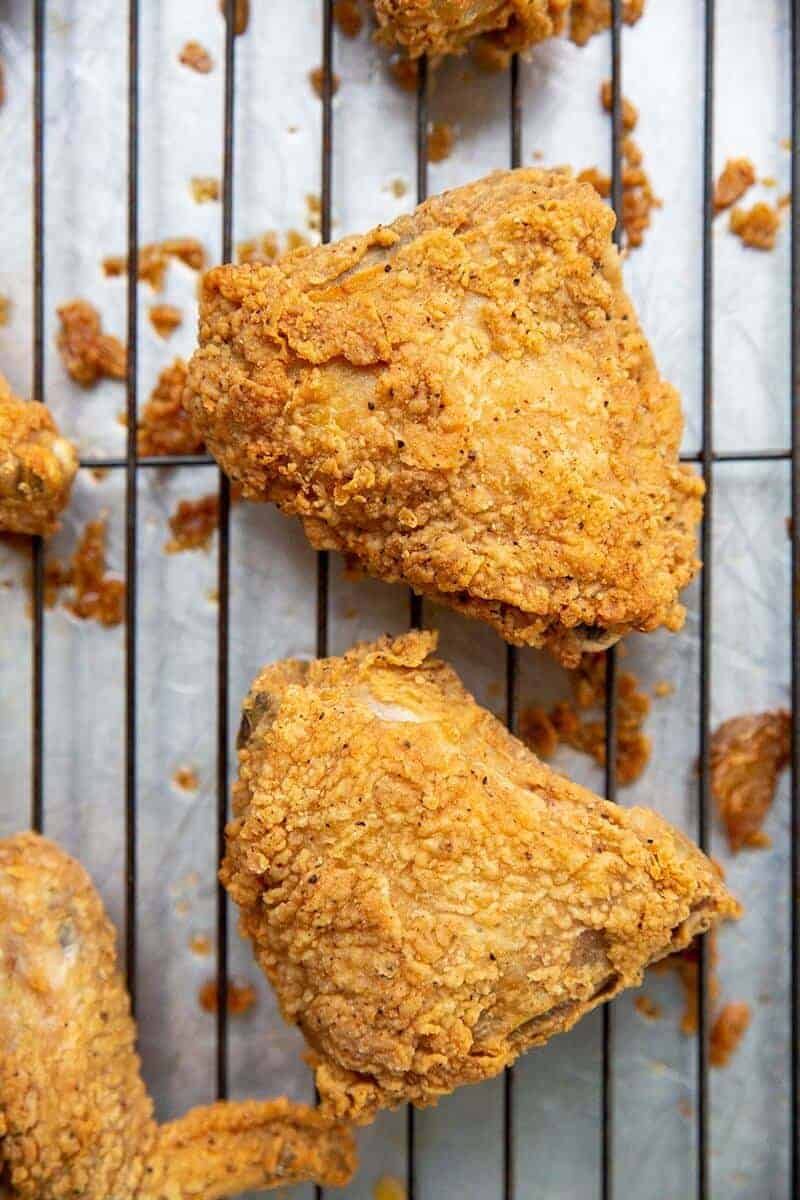 Read more: how to make onion for rice stir fry | Family Cuisine
I think I accidentally discovered the best way to reheat fried chicken – which is actually from frozen, not refrigerated. I honestly threw the chicken pieces in the freezer because I couldn't stand the thought of coming home and throwing them out of the refrigerator. (You know you do it too, you have the best intentions of eating leftovers and then just throw them out a few days later, right?) I was determined we were going to have another meal of chicken somehow, whether I was going to use the meat in soup or pasta.
By the time we were home, I figured that the kids wouldn't balk at another feed of fried chicken. I was going to defrost it, then heat it, but then started muttering to myself about how frozen chicken always ends up so crispy somehow. I decided that cooking it from entirely frozen *should* work like a charm. I started it lower, until it was heated through and then cranked the oven to crisp up the skin.
Now I am going to be honest with you, cold fried chicken the next day is pretty much my favourite food – better than hot fried chicken – and I will still continue to eat it for breakfast cold. That said, I am absolutely going to keep this trick in my back pocket for times when we aren't home for cold fried chicken or there is enough for an entire meal and I can make it into a hot meal another time.
So, who is on the cold fried chicken the next day team? Team Cold Chicken Forever!
Love,
Read more: China Si chuan Food | Family Cuisine
Karlynn

PIN this recipe to your KITCHEN HACKS Board and remember to FOLLOW ME ON PINTEREST!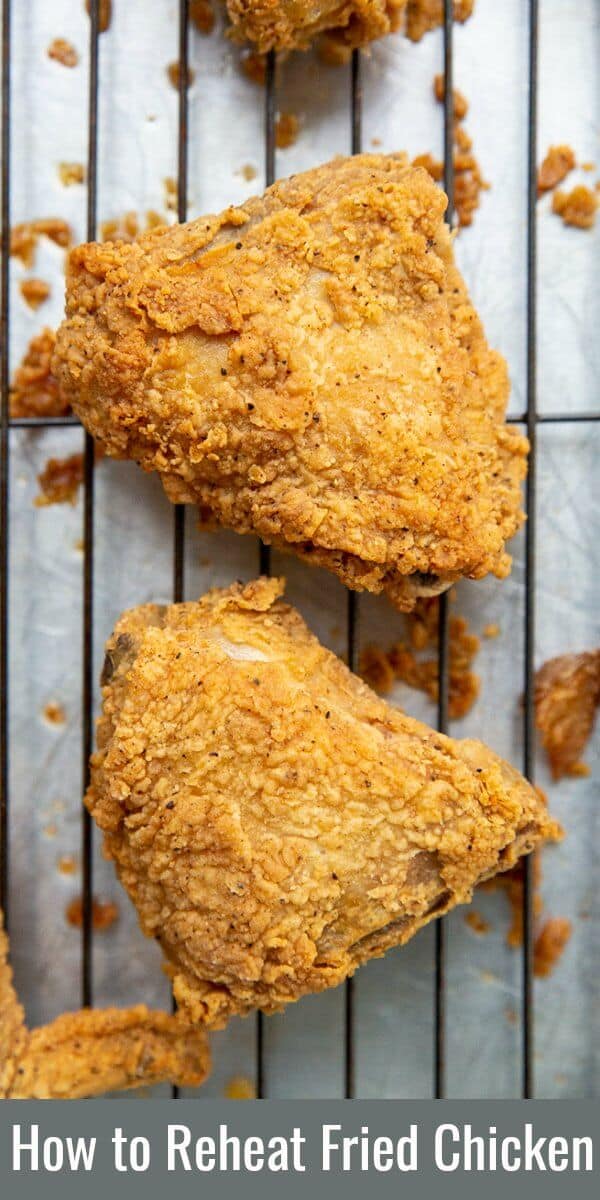 Read more: nappa cabbage in stir fry how to cook | Family Cuisine
Read more: nappa cabbage in stir fry how to cook | Family Cuisine