Ditch the store-bought stuff and make this delicious homemade marinara sauce. It's super simple to make and tastes amazing on pastas and pizzas, or as a dip!
Marinara sauce makes the perfect dip for lots of appetizers—like Fried Ravioli, Mozzarella Bites, or even Cheesy Zucchini Tots!
Reading: how to make marinara sauce for pizza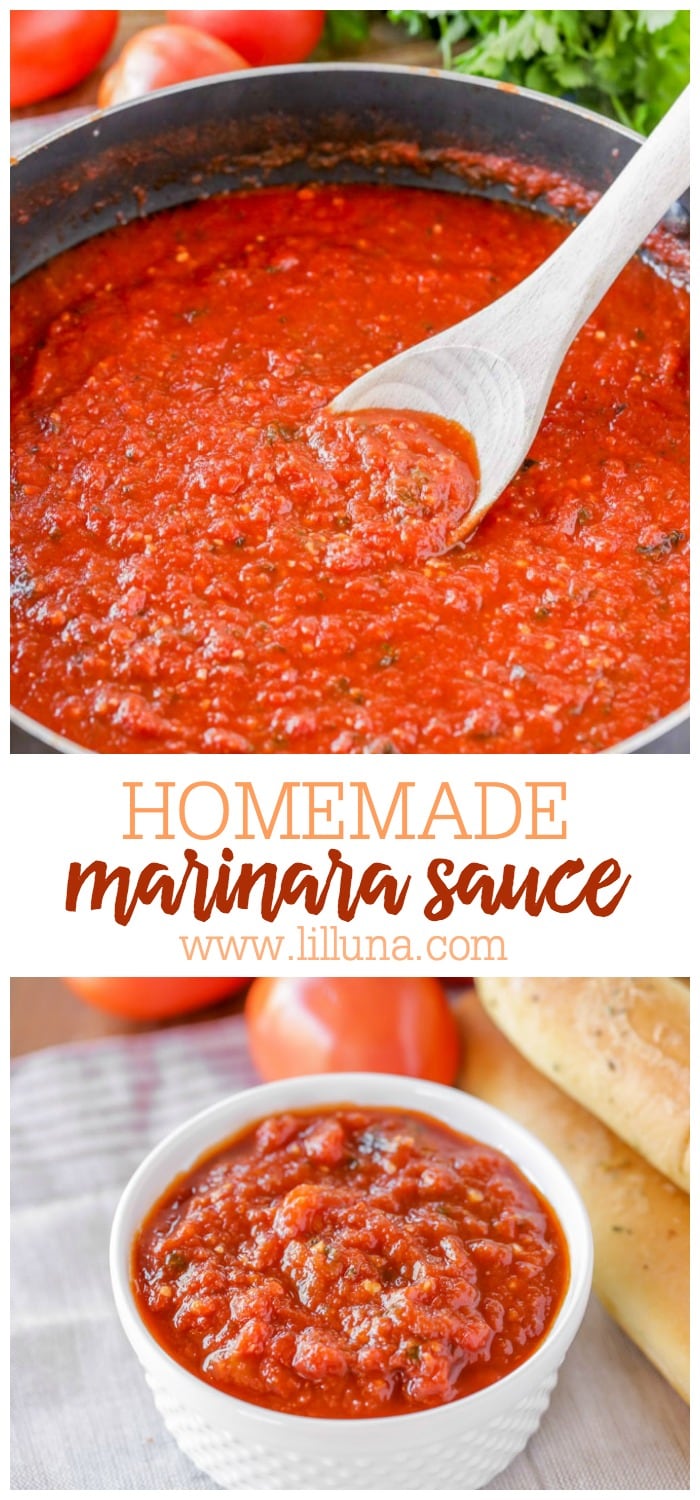 Easy + Homemade for the win
Homemade is always better than store-bought, don't you agree? This homemade marinara sauce is such a cinch to make and it tastes better than anything you can get at the supermarket.
It's great to make ahead of time, or right when you need it—perfect for mixing with your favorite pasta or using as a pizza sauce. We also love using it as a dip for breadsticks or cheesy mozzarella sticks.
Read more: Cannelloni Recipe (Cheesy Italian Comfort Food) | Family Cuisine
Marinara sauce vs spaghetti sauce? Marinara sauce is tomato based sauce seasoned with garlic, herbs and onions. Spaghetti sauce is also tomato based and seasoned similarly, but is typically thicker and includes meat.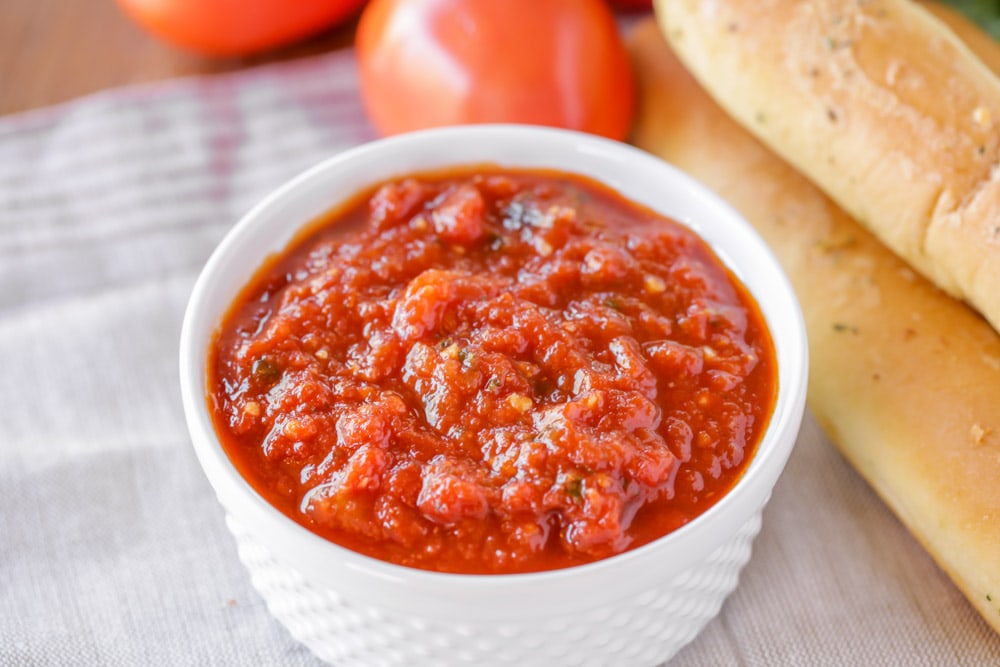 How to Make Marinara Sauce
COOK. Grab a large cooking pot and add in the olive oil. Heat it up over medium heat. Then add the garlic and sauté until fragrant. Add in both cans of tomatoes, including the juice. Use a spoon, potato masher, or pastry cutter to break up the tomatoes as they cook. Mix in the remaining ingredients.
SIMMER + SERVE. Take the lid off, turn the heat to low, and let the sauce simmer for 20 minutes. Once you have reached the desired consistency you want, serve the sauce over pasta or with your recipe of choice. It's best served hot!
Tips:
Use roasted tomatoes for a deep flavor. Roasting your own tomatoes is quite simple and I have a great recipe HERE.
The longer you allow it to simmer the more the flavors will deepen and combine.
If you use fresh tomatoes from your garden be sure to remove the skins first.
Chunky or smooth- either way works. If it's too chunky then, put it in the food processor and pulse until you reach your desired consistency.
Read more: how to make sauce for dumplings | Family Cuisine
Slow Cooker Version: This is a great recipe to make in your slow cooker. Just throw the ingredients in in the morning and return with your house filled with a delicious aroma. Set the slow cooker to low and cook for 6-8 or set it to high and cook for 2 hours. This is also a perfect way to make extra and freeze for later.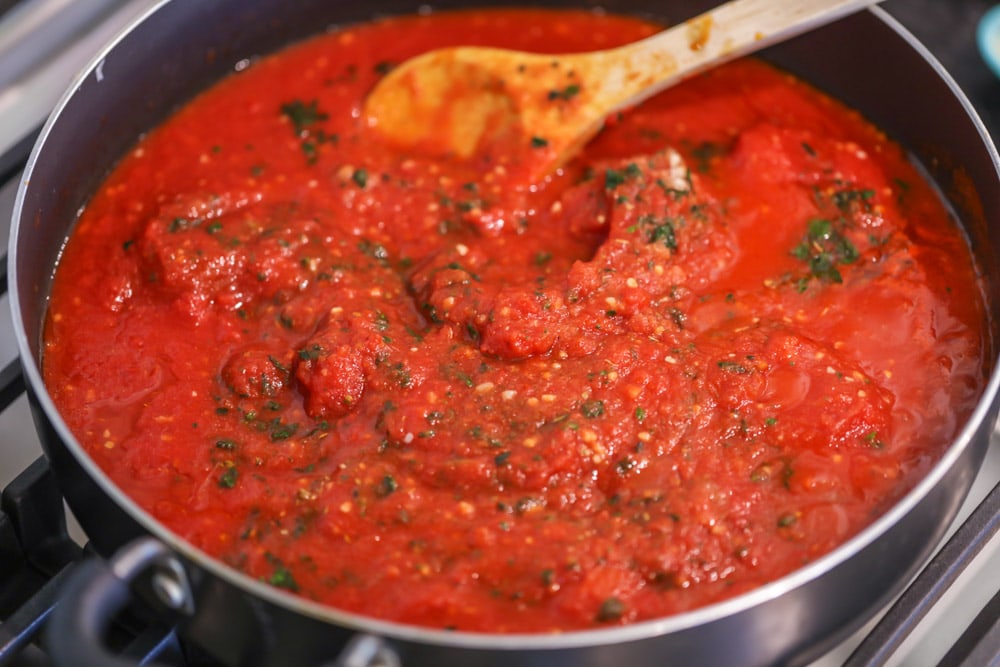 Recipe FAQ
How to Store? Marinara sauce stores really well so go ahead and make a double batch to enjoy later as well. Keep in an airtight container in the fridge for up to a week. To freeze: divide the sauce into 1-2 cup Ziploc bag. It can stay safe in the freezer for 6 months or more. Reheat in the microwave, stovetop or slow cooker.
What can I use marinara sauce on? Marinara sauce can be used in pastas like lasagna or pizzas. You can also use it as a dip for breadsticks and other appetizers.
What to pair with marinara sauce?
Mozzarella Sticks
Fried Ravioli
Parmesan Chicken Manicotti
Baked Zucchini Chips
Copycat Breadsticks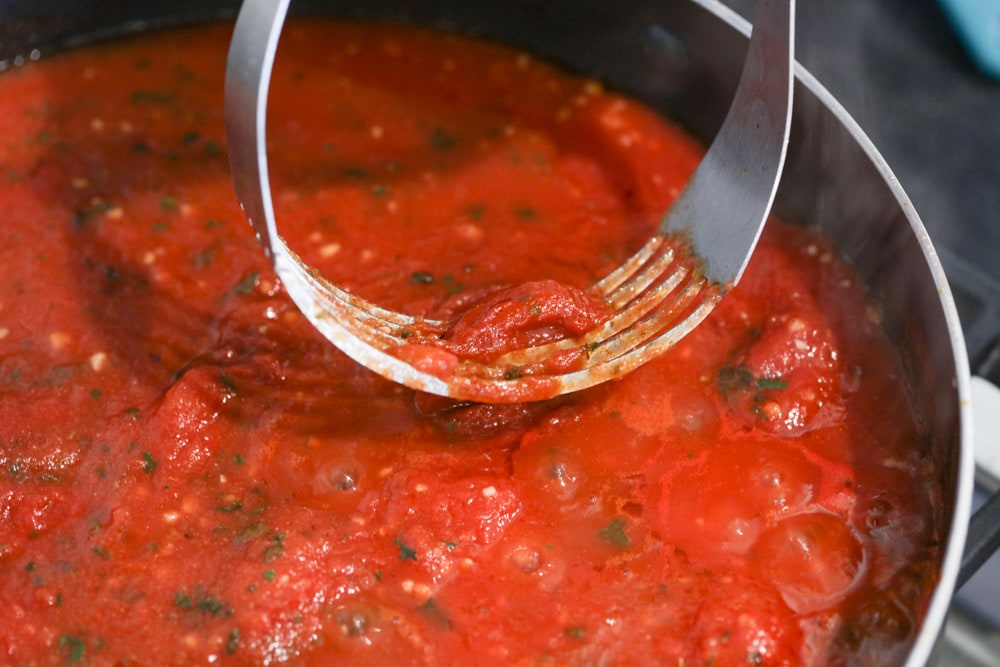 Read more: how to make your own buffalo sauce | Family Cuisine
For more homemade sauces, check out:
Honey Mustard Sauce
Red Enchilada Sauce
White Pizza Sauce
Green Enchilada Sauce
Homemade Pizza Sauce