MENTAIKO TIPS: Make Your Own Mentaiko Mayo + Creamless Mentaiko Pasta
Reading: how to make mentaiko sauce
"Why do you not carry pre-made Mentai Mayo?" is a question we get asked a lot. We don't – why?Because it didn't make sense to us when we sell real Mentaiko and it's really SO easy to make Mentaiko Mayo!Once you've tried it, you'll never buy another pre-made Mentai Mayo.
You also save a lot making your own! For 400G of Mentaiko Mayo, you'll need: 400G of Mayo $5.44 + 84G of Mentaiko $4.70 = $10.14 only! (It's relative to how much Mentaiko you add. A lesser concentration of Mentaiko would ~obviously~ be cheaper.)Plus: Most Mentaiko Mayo in the market have short shelf lives so it would be a challenge to bring in. Those that have an abnormally long shelf life either have way too many chemicals or tastes funky. Can't say we didn't try. ¯_(ツ)_/¯Other than making Mentai Mayo, we also use the pure Mentaiko for pasta (See recipe below for Mentaiko Pasta, just like they do in Japan! Wafu-style.)We make a small batch of Mentaiko Mayo when we need to so it's always fresh, and we know there won't be any wastage…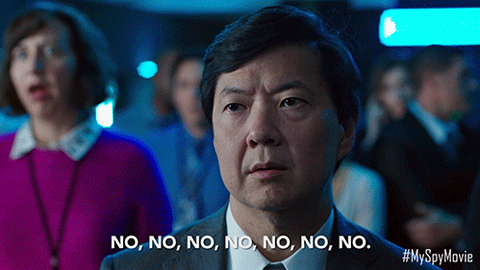 after having mentaiko mayo in consecutive meals…or rush to finish a whole bottle of Mentai Mayo. #sendhelpMentaiko Mayo Recipe
Read more: how to make spinach and white sauce | Family Cuisine
What you'll need:Mentaiko or Mentaiko in Sac (the former is Mentaiko scraped out of the sacs into a squeeze bag for convenience – that's why restaurants use it instead of the sacs)Mayonnaise (We recommend only Kewpie Mayo)Decide how much Mentaiko Mayo you want to make and squeeze the amount of Mayo you want to use as a base. Squeeze it directly into the container you wish to store it in.Then add the Mentaiko (If you're using the Mentaiko Tube, it is still squeezable in its frozen state! No need to thaw) directly into the Mayo, bit by bit, mixing as you go, until you get the colour / taste you want.If you definitely need a measurement, it is typically 5 tablespoons of Mayo (72G) to 1 tablespoon of Mentaiko (15G), but note that you can choose to add more Mentaiko for a stronger flavour. If the Mentaiko flavour is too strong / too salty, simply add more Mayonnaise to adjust.Once mixed well, IT IS READY FOR USE on anything you wish to aburi (salmon, scallops, etc)
…or even on toast!P/S: For our Muslim friends who wish to try this recipe, get the Halal Mentaiko and use a Mayonnaise that is Halal (Kewpie Mayo isn't Halal).***Wafu-style Mentaiko Pasta (No cream)There are many variations to Mentaiko Pasta, some involving cream, or even with the Mentai Mayo, but our favourite version is a super Umami, cream-less, wafu-style Mentaiko Pasta.
What you'll need (Serves 2):
Read more: how to make chunky tomato sauce with fresh tomatoes | Family Cuisine
Pasta – Spaghetti or Linguine, approx 200GMentaiko, 120G or 2 TBSP (feel free to add more if desired)Butter or Olive Oil, 2 TBSPTsuyu (You can use Soba Senka, Somen Senka or Tempura Senka in place of this), 1~1.5 TBSPProtein – Ham, Bacon, OR Aburi Salmon Slices are good!Kizami NoriSTEPS:1. Boil pot of water & salt. Add pasta to pot once water comes to a boil.2. Cook pasta until al dente. (Time as written on the package) Strain and keep some pasta water.3. In a separate pan, heat butter / oil. If you're having ham/bacon, add it to pan after butter/oil is heated.4. Once ham/bacon is cooked, turn down the heat, add 3~4 tbsp of pasta water and Tsuyu to the pan.
5. Add Pasta and Mentaiko. Mix well.6. Take it off the heat and serve once pasta has been mixed well!7. If you're having aburi salmon belly with the pasta, top it on the pasta AFTER the pasta has been placed on the plate.
Read more: how to make pancit palabok sauce | Family Cuisine