This fried stew (obe dindin) right here is a popular versatile dish in every Nigerian household. It is present at every party and if you have been to a boarding school before, this is the kind of stew that mamma will definitely package in a tin for you and it can last for quite some days.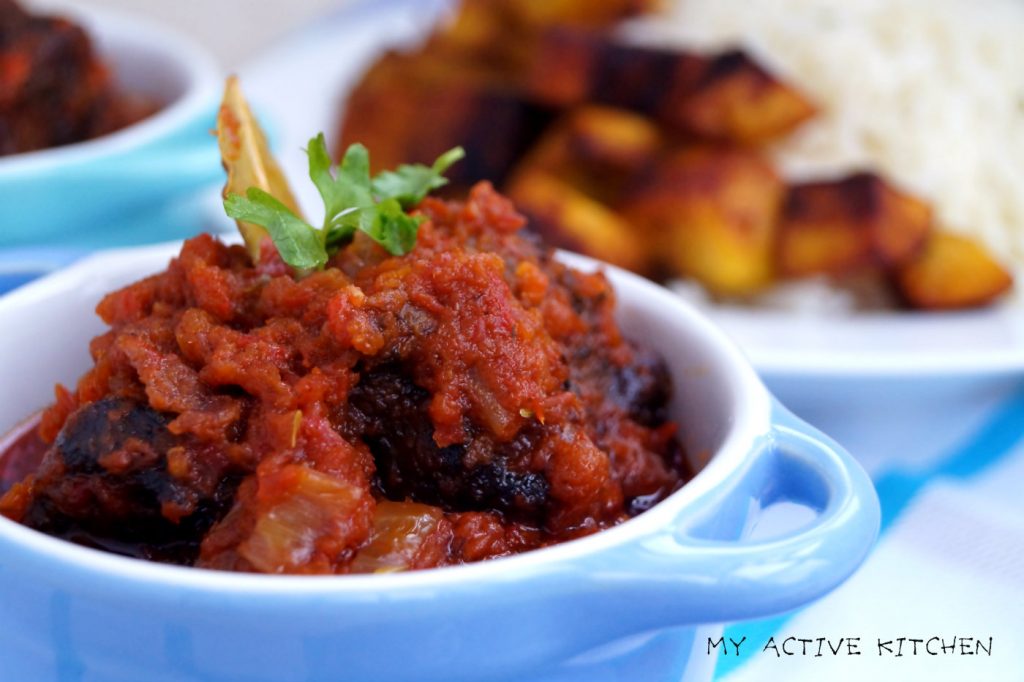 Reading: how to make nigerian fried stew
The meat is always deep-fried or grilled and that also helps in keeping the fried stew last for long. Like every other stew I have on the blog, this is one of the easiest you can make and a little goes a long way. I added curry, thyme and parsley to this stew but these are optional.
If you want the real Nigerian party stew taste, add curry and thyme. I hardly cook any other type of stew with curry and thyme and I never use the spices when I'm using palm oil. This recipe only calls for vegetable oil and after frying the stew, you can scoop the oil off.
This fried stew is bae and it can be a beginner stew for someone that is struggling to cook. I also did not use tomato puree in this recipe as there was no need for it. I used a combination of dried tatashe and fresh ones to get the right consistency and colour I desire. Righty ho, let's get cooking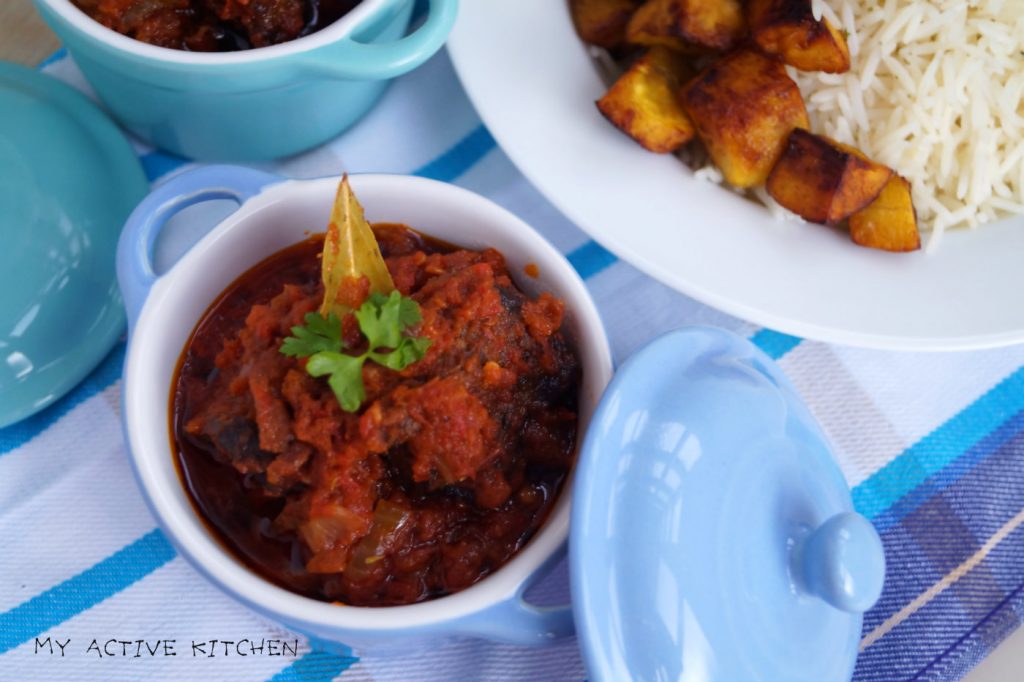 Ingredients
Dried tatashe
large tatashe (red bell pepper)
Tomatoes
Onions
Vegetable oil
Read more: how to bread chicken for stir fry | Family Cuisine
Assorted Meat
Curry
Thyme
Dried parsley
Bouillon cubes
Salt
Bay leaves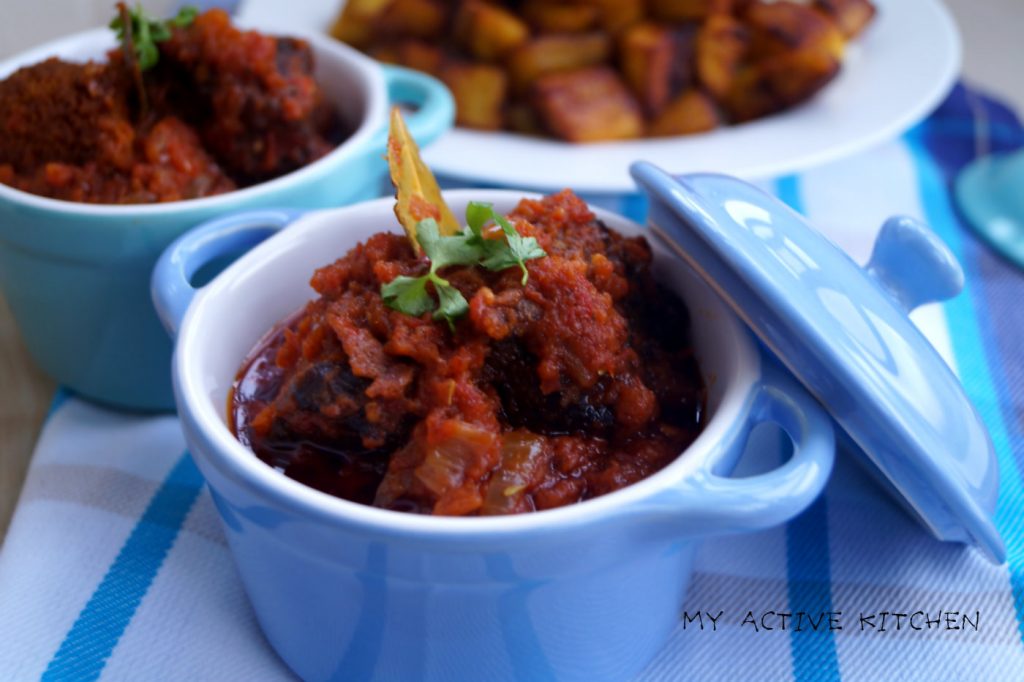 How to make fried stew
Soak the dried tatashe with warm water between 24-48 hours prior to use
Wash and rinse the assorted beef clean, season with salt, onions, seasoning, curry and thyme and bring to boil till tender, drain and deep fry or grill till golden brown or to personal preference
Blend tomatoes, ata rodo, tatashe and one onion with little water and blend till smooth. Add the blended pepper to a pan and bring to boil till the water in the pepper dry out and reduced in size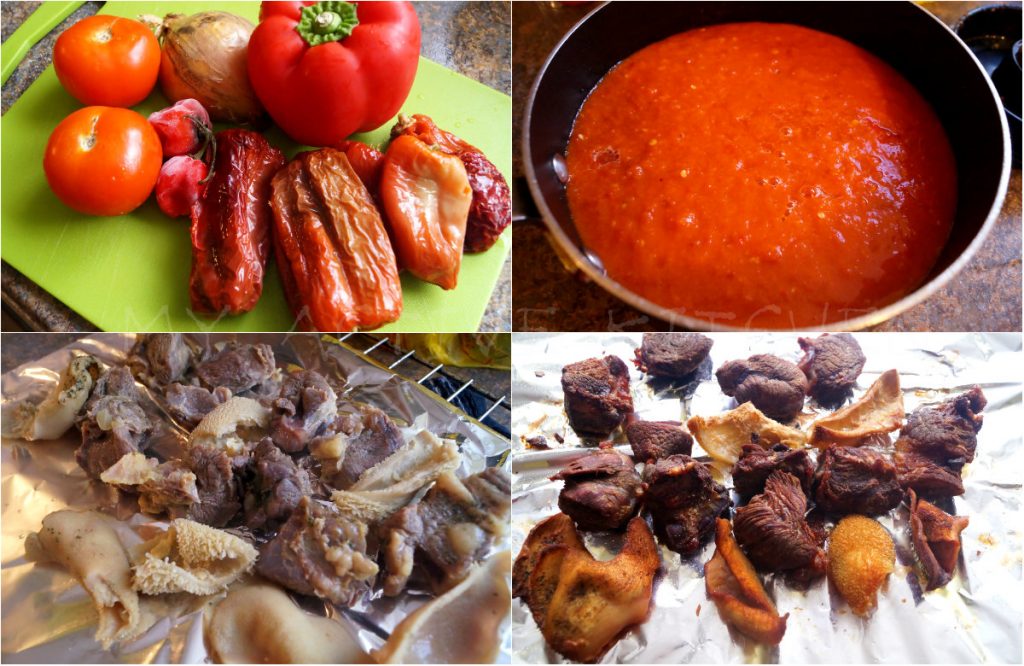 Read more: how to cook chicken fried steak in deep fryer | Family Cuisine
Add vegetable oil to a pan on medium heat, add chopped onions and cook on low heat, add a teaspoon of curry and thyme and continue to fry on low heat. Keep an eye on it to avoid burning.
Add the blended pepper to the oil and stir to combine, add bay leaves. Continue to cook for another 10-15 minute, add water and stock if the sauce is becoming too thick but don't let it be too light. You are trying to achieve a well cooked fried stew.

Add seasoning and salt to the sauce and stir to combine. Add the fried or grilled meat and stir together.
Finally, add dried parsley if using and stir to combine. Continue to cook the stew till oil floats and the surface and stew is well fried but not burnt.

Serve with rice, plain okra, efo riro or ewedu. Enjoy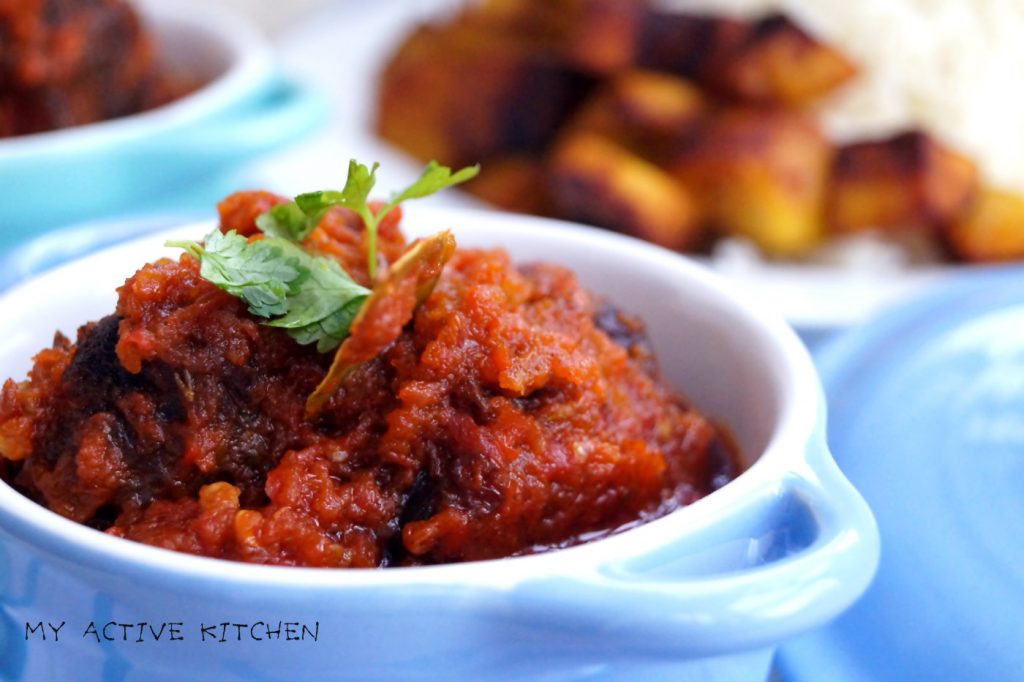 Finally, as always lovelies, if you make this recipe, please leave a comment for me. Also, pin this recipe on Pinterest or tag me your beautiful yummy image on Instagram.
See you on my next post
All the best x
Read more: how to stir fry shirataki noodles | Family Cuisine