Want to learn how to easily pickle cucumbers in the refrigerator? This simple refrigerator quick pickling recipe uses four simple steps to fastly ferment cucumbers for flavorful and easy fridge fermented pickles without canning.
Love fresh pickles? We can't get enough of crunchy pickled vegetables during the spring and summer growing season. However, we find canning to be a little intimidating, so thankfully there's a super easy way to enjoy pickled cucumbers at home.
Reading: how to make pickles without cooking
To quick pickle cucumbers without cooking or canning, simply follow these four easy steps:
Prepare the cucumbers by cutting off the stems and cutting into slices or spears
Add the cucumbers and any herbs and spices to a jar
Boil a salted vinegar brine and pour over the cucumbers
Refrigerate for at least 24 hours and keep for up to one month
Ready to deep dive into how to make the easiest refrigerator pickles? Let's do it!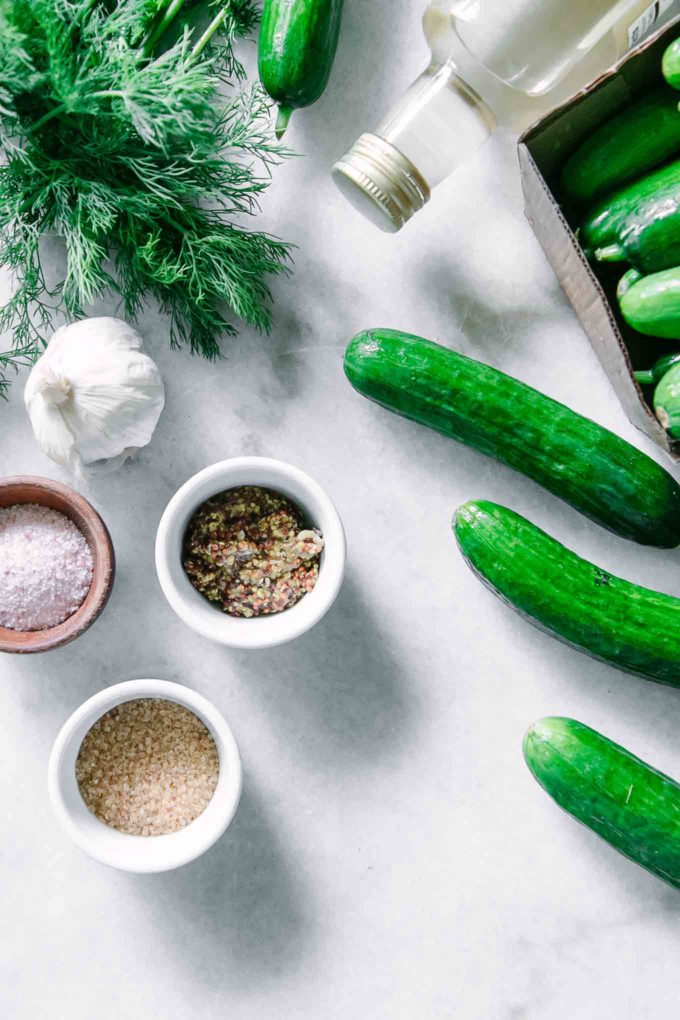 How to make refrigerator pickled cucumbers (step-by-step)
Step One: Cut the cucumbers into slices or spears
The first step to making easy refrigerator pickled cucumbers is to prepare them by washing and cutting off the stems.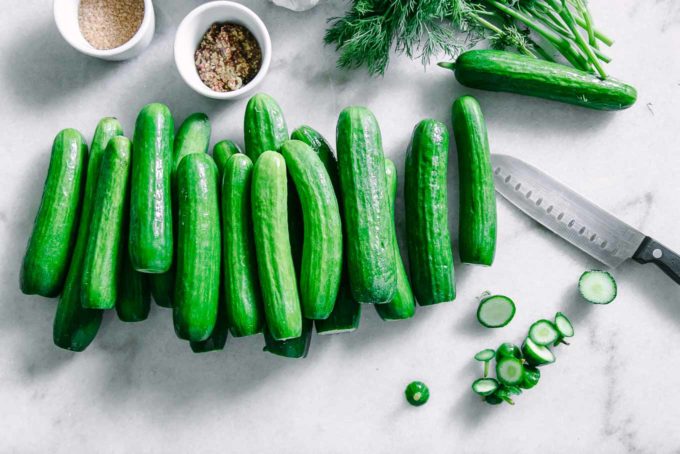 Next, you'll want to decide whether you want sliced or speared pickled cucumbers. We had enough cucumbers to do both for this recipe, and cut cucumbers into ¼ inch (1/2 cm) slices and into 4 spears for each cucumber used.
Sustainable cooking tip: Don't waste those stems! Save your cucumber stem scraps to use in food scrap vegetable broth to bring extra flavor to stocks and soups.
Step Two: Prepare the pickling jar
Next, add the sliced cucumbers to a jar with dill or other herbs, mustard seeds, garlic, and red pepper flakes. You can also add other vegetables to the jar if you'd like, we like adding sliced onions (pictured), radish, bell peppers, or even lemon or lemon slices.
Read more: how to make organic homemade pickles | Family Cuisine
Make sure there is about ½ – 1 inch (2-3 cm) of space above the cucumbers and below the jar's lid so that the pickling liquid will completely cover the cucumbers so it pickles evenly. Any pieces of vegetable that extend out of the top of the water will not be pickled and could grow mold or other bacteria while storing, so make sure there's enough space.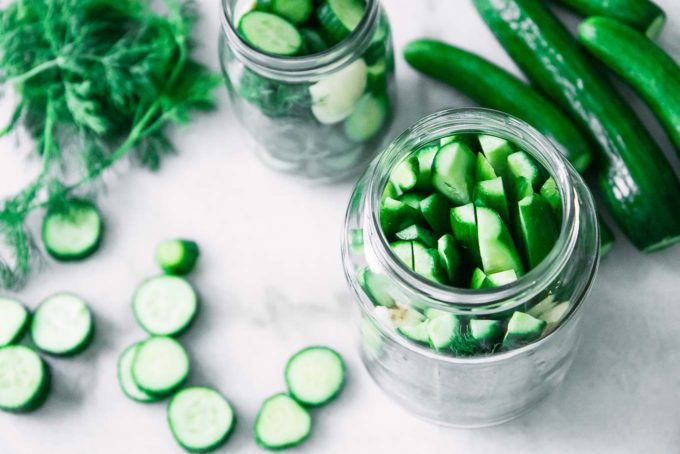 Step Three: Prepare and add the brine
Now it's time to make the brine, or the salted and sugared vinegar water that will work the magic of pickling your cucumbers.
The foundational vegetable pickling brine recipe we use is:
2 cups water
1 cup vinegar (distilled vinegar, white wine vinegar, and apple cider vinegar are our favorites)
1 tablespoon salt
1 tablespoon sugar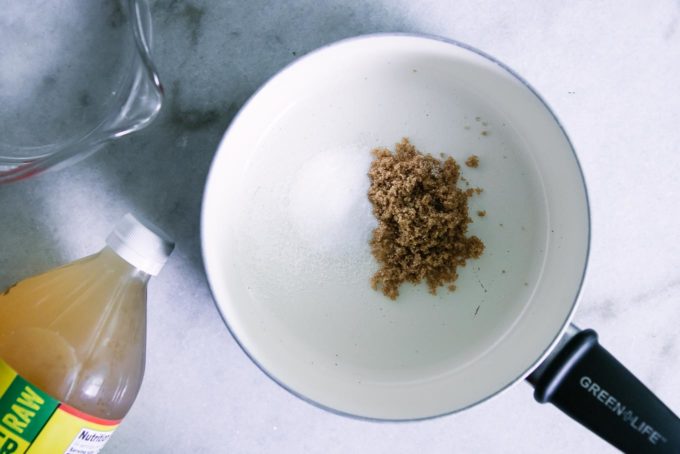 We increase or decrease the amount of brine depending on the amount of cucumbers we're pickling, but this is the general formula we use that always produces great tasting pickled vegetables.
To make the brine, simply add water, a vinegar of your choice, salt, and sugar to a medium saucepan and bring to a boil.
Pour the hot brine into the jar and completely cover the cucumbers, then close the lid tightly and let cool completely on the counter until it reaches room temperature.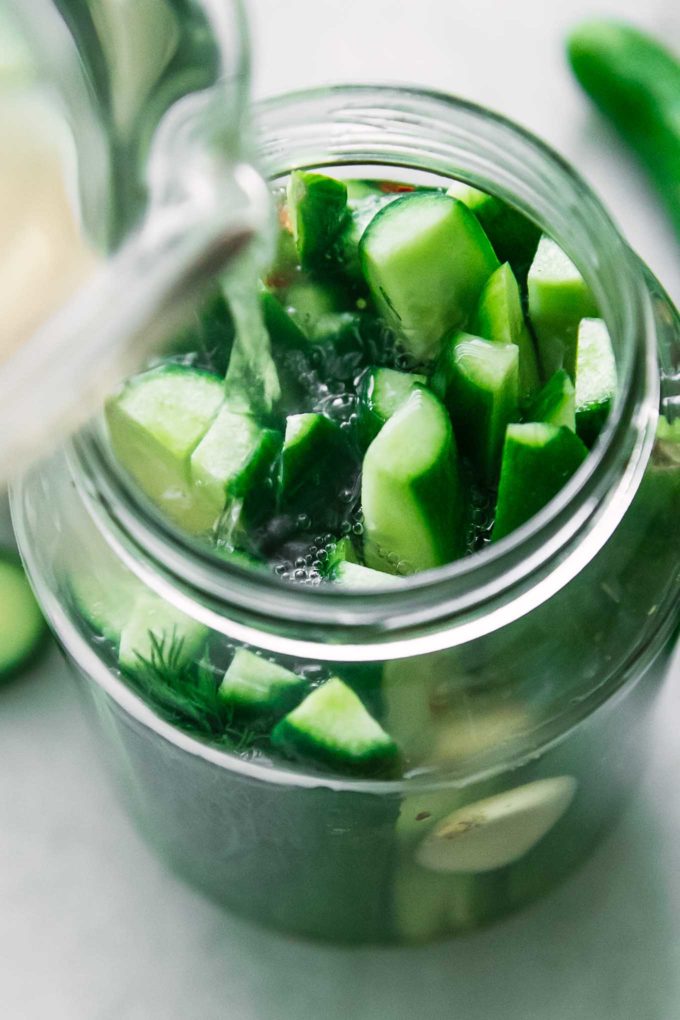 Which vinegar should you choose? For the mildest flavor choose distilled white vinegar. For more of a flavor punch try white wine vinegar (our favorite for cucumbers), red wine vinegar, or apple cider vinegar. Malt and balsamic vinegar have the strongest flavor, but we have found the taste of these vinegars is too strong when quick pickling.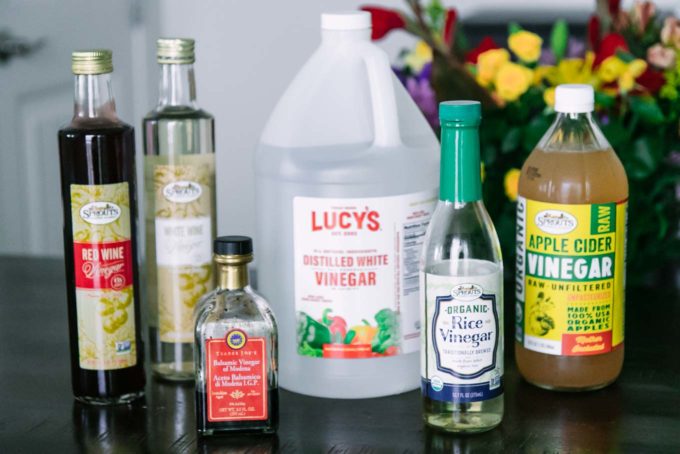 Step Four: Refrigerate to quickly pickle the cucumbers
Once the jar of cucumbers is cool, store in the refrigerator and let the cucumbers pickle in the salted vinegar brine.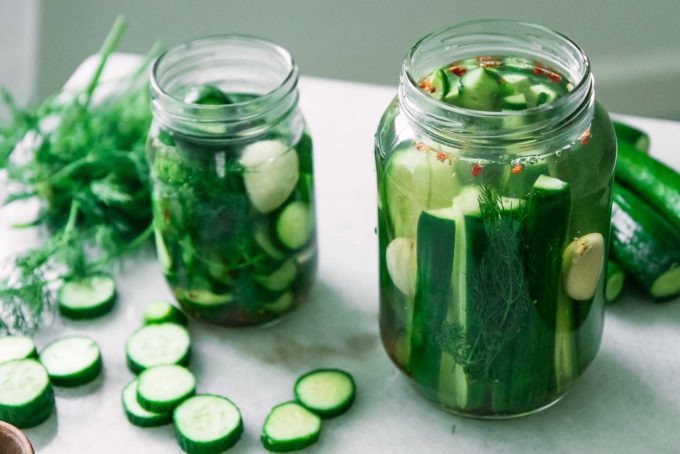 Read more: 14 Foods That Make You Gassy | Family Cuisine
If you want to serve quickly we recommend letting the cucumbers ferment for at least 2 hours to let them soak up the brine, but for best results and flavor wait at least 24-48 hours. Pickled cucumbers are good for up to one month in the refrigerator.
Questions and quick tips about pickling cucumbers
How to serve refrigerator pickles
Quick pickled vegetables like cucumbers are great additions to salads, bowls, or are even a great simple snack. Here are a few recipes and ideas to get you started:
On a large fruit, vegetable, and nut platter. Use quick pickled cucumbers as a pickable vegetable on a large platter with assorted seasonal fruits, vegetables, nuts, seeds, and crackers.
Add to a salad or bowl. Top a salad or grain bowl with pickled cucumbers, like this Leftover Broccoli Stem Salad or Crunchy Celery Apple Salad.
Snack on pickled cucumbers spears. Grab a few pickled spears and a handful of nuts or seeds for a deliciously salty plant-based snack.
Sustainable kitchen quick pickling tips and tricks
While pickling seasonal vegetable is sustainable in itself, there are a few tips and tricks you can learn to make this cucumbers recipe even more environmentally friendly:
Take advantage of cucumber season! The best time to make fast pickled cucumbers is during the height of cucumbers season. In California that's April through November, but check out Seasonal Food Guide's produce seasonality calendar to find when cucumbers are in season near you.
Save tall food jars to use for quick pickling vegetables. We're always on the lookout for great jars to keep around the house for pantry and food storage, so keep an eye out for a taller jar you can save to use for pickling cucumbers (tip: we used an empty Costco sun-dried tomato jar after using up the oil in our favorite leftover oil salad dressing!).
Save the cucumbers stems for soups and broths. Don't throw out the cut off cucumbers stems, save them to flavor soups and broths like our food scrap vegetable soup.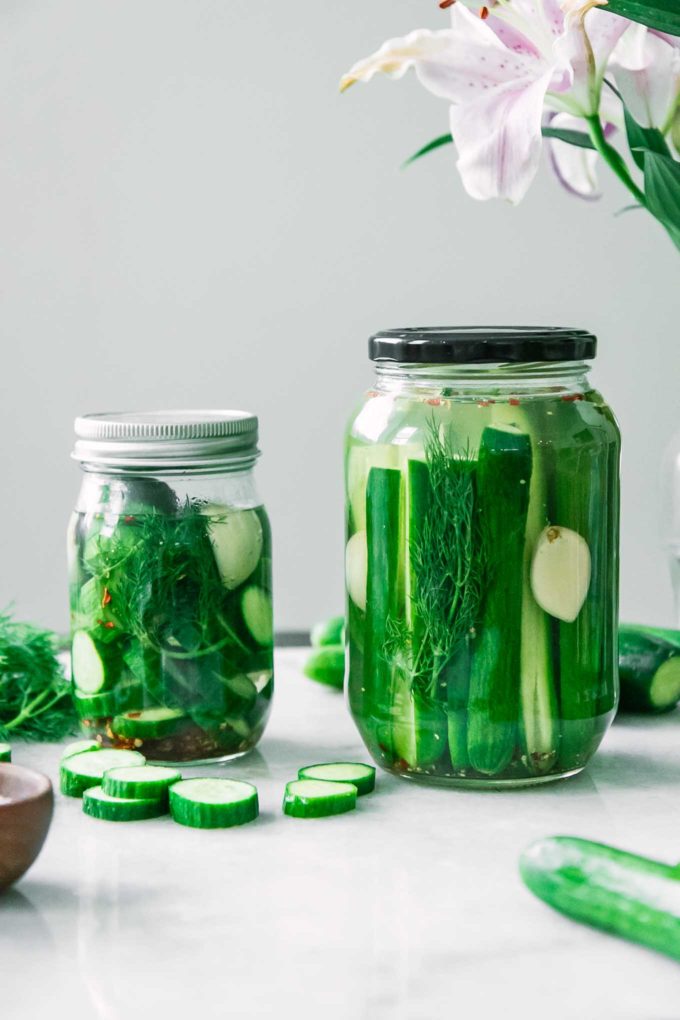 More quick refrigerator pickled vegetable recipes
Check out our other easy pickled vegetable recipes:
Quick Pickled Asparagus
Quick Pickled Green Beans
Refrigerator Pickled Cauliflower
No-Canning Quick Pickled Peppers
Dill Pickled Radishes in the Refrigerator
Did you make this no cook pickled cucumbers recipe? Leave a comment below and rate the recipe to let us know how it turned out. Save this side dish recipe for later by pinning to your favorite side dish Pinterest board and make sure to tag me on Fork in the Road's Instagram to show me your cucumber creations!
Read more: how to make habanero fried pickles | Family Cuisine