This pineapple chicken is a stir fry of chicken, pineapple and vegetables all tossed in a sweet and savory sauce. Serve this Chinese style pineapple chicken over rice for an easy dinner that everyone will love!
In the mood for something tropical for dinner? Try some pineapple chicken with sauteed chicken thighs, chunks of fresh pineapple and crisp red bell peppers. You can have this easy meal on the table in less than 30 minutes.
Reading: how to make pineapple chicken stir fry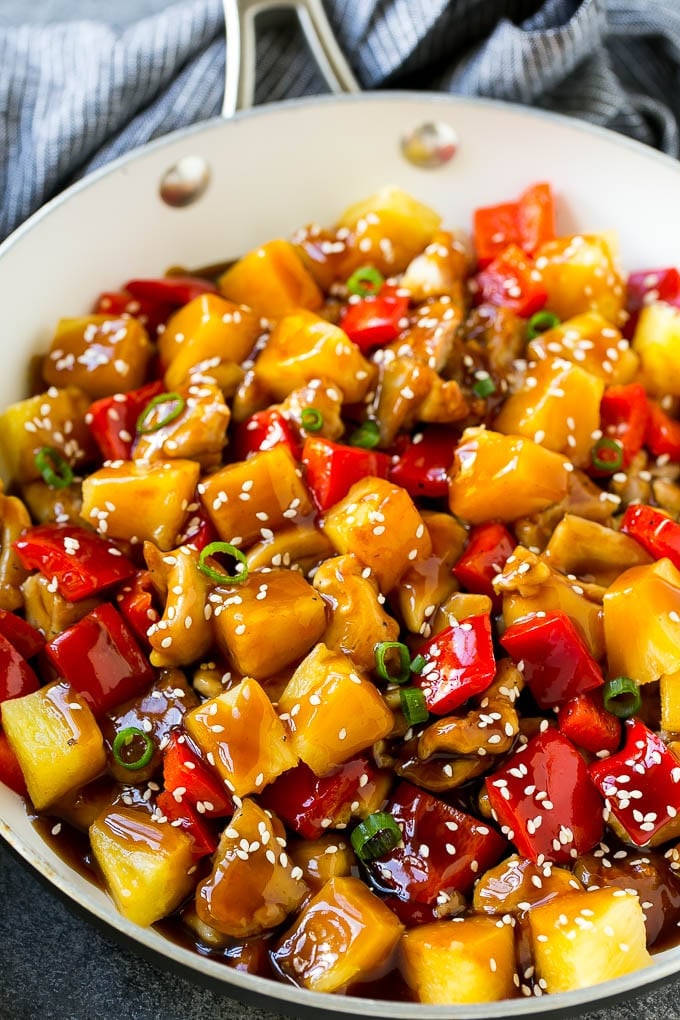 I'm constantly searching for easy chicken dinners that my whole family will love, and I'm happy to say that this quick and easy pineapple chicken is always a huge hit! It's essentially a chicken stir fry with the addition of juicy pineapple, and the sauce is also infused with pineapple flavor. You'll feel like you're on a tropical vacation when you serve this dish for dinner.
How to make pineapple chicken
Read more: how to stretch stir fry sauce mix | Family Cuisine
The basis of this dish is chicken thighs, pineapple and red bell peppers. These ingredients are sauteed to golden brown, then flavored with garlic and ginger and tossed in a sweet and savory sauce. Add some rice on the side, and you've got a complete meal. If you're feeling really fancy, you can even serve this dinner in a hollowed out pineapple for a fun presentation.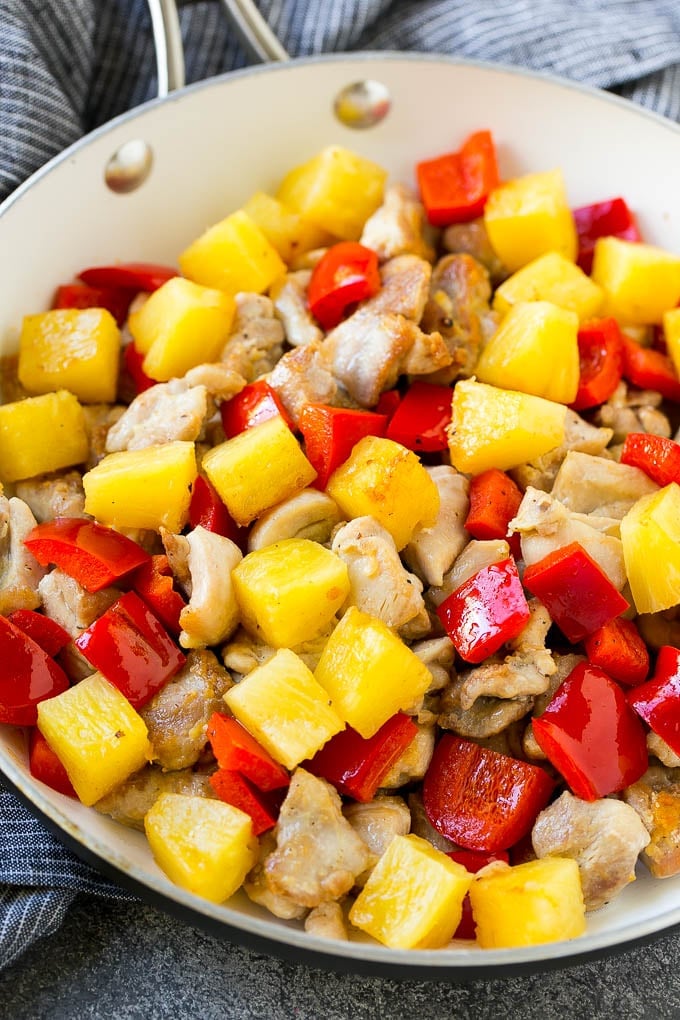 You can use either fresh or canned pineapple here, but I wouldn't recommend frozen pineapple. If you use a can of pineapple, be sure to reserve the juice to use in the sauce. I use a red bell pepper here because it adds flavor and crunch, but you could use a different colored pepper if you prefer. A yellow or orange pepper tastes the same as a red pepper if you've got one of those on hand. Sometimes I also add a little chopped onion for extra flavor.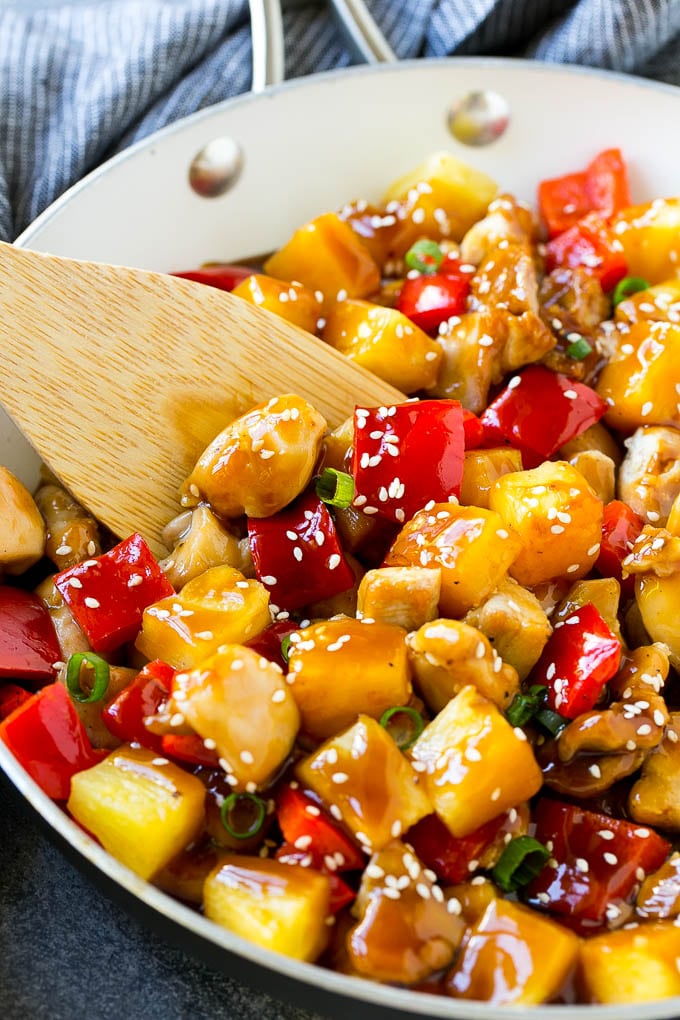 I like to make this dish with chicken thighs because it's more traditional, and the dark meat chicken adds a little bit of richness to the recipe. If you're a white meat fan, you can absolutely use cut up chicken breasts in lieu of the thighs.
Read more: how to make fried rice kerala style | Family Cuisine
I finish this dish with sesame seeds and green onions, but if you don't have those garnishes on hand, don't even worry about it. You can omit those finishing touches and still end up with a fabulous meal.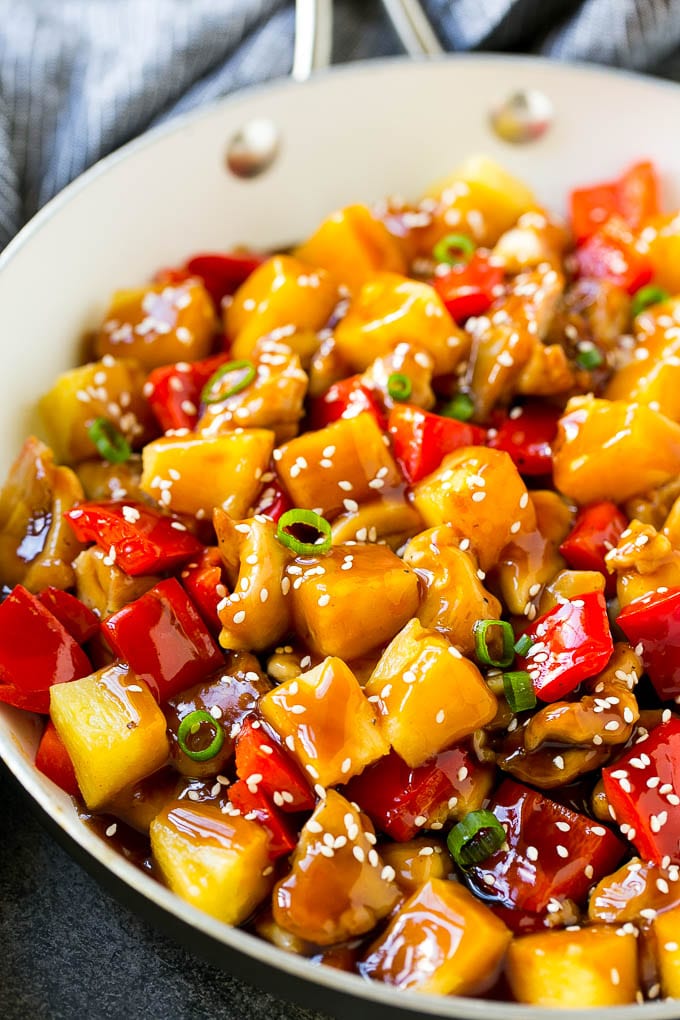 I typically put a pot of rice on the stove at the same time as I start cooking my pineapple chicken, that way everything is done at the same time. Pineapple chicken with rice is really a complete meal as is, because you've got fruit, vegetables, protein and your starch. That being said, sometimes I add a side of steamed broccoli, because I don't think it's possible to eat too many green veggies!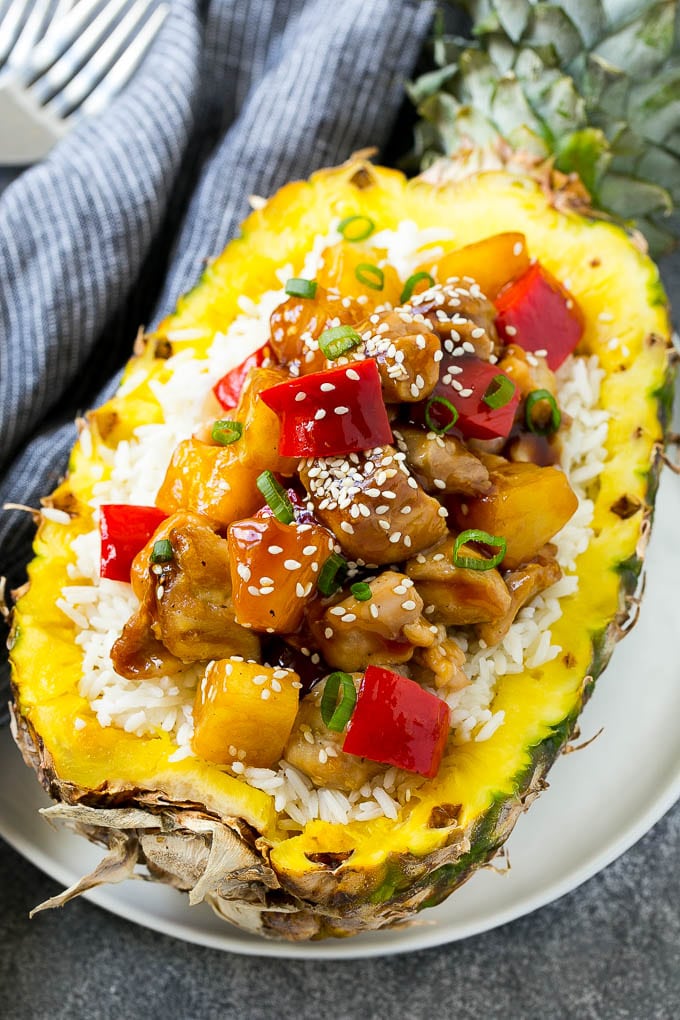 While serving this meal inside a pineapple is clearly optional, it's also super impressive and not a lot of work to pull off. It's a great one to serve to company, or just to make a weeknight dinner feel a little more special.
Read more: how to air fry frozen vegetables | Family Cuisine
More easy chicken recipes
Chicken Caprese
Baked Lemon Chicken
Chicken Santa Fe
Slow Cooker Orange Chicken
Monterey Chicken