Homemade Pineapple Juice – refreshingly sweet, a bit tangy with just the right amount of tartness made from real fresh pineapples. Easy, simple and loaded with tons of nutrients in every glass. A delicious tropical delight!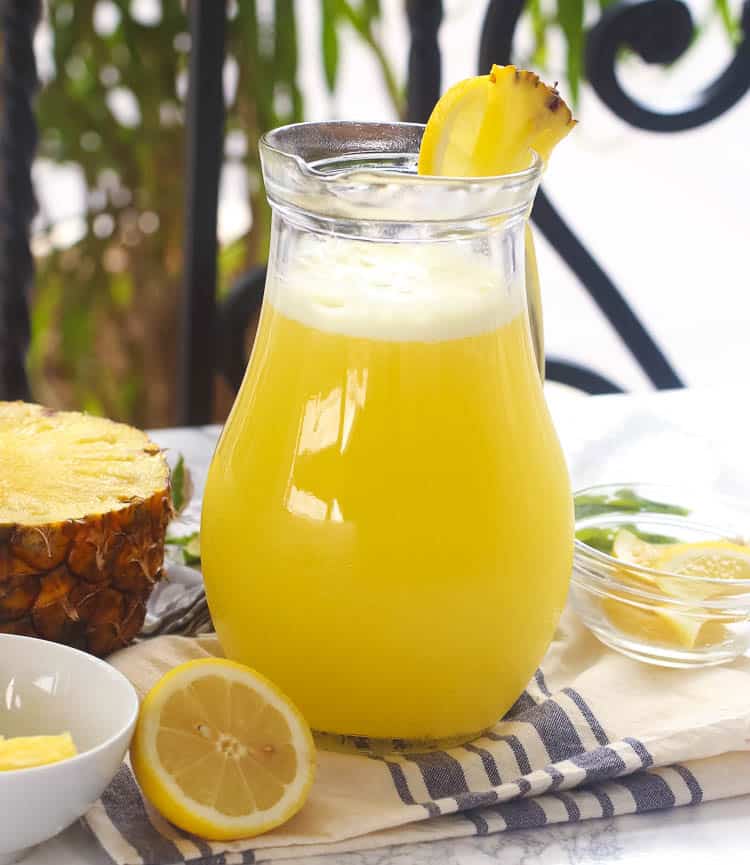 Reading: how to make pineapple juice at home
I wouldn't let this summer pass by without sharing my ultimate favorite go-to homemade juice – Pineapple Juice. Made from fresh pineapple, this drink is deliciously sweet with just the right balance of tartness and tanginess. You will gladly serve this for breakfast, lunch, backyard parties, dinner or basically anytime you need something to wash down all those delicious foods.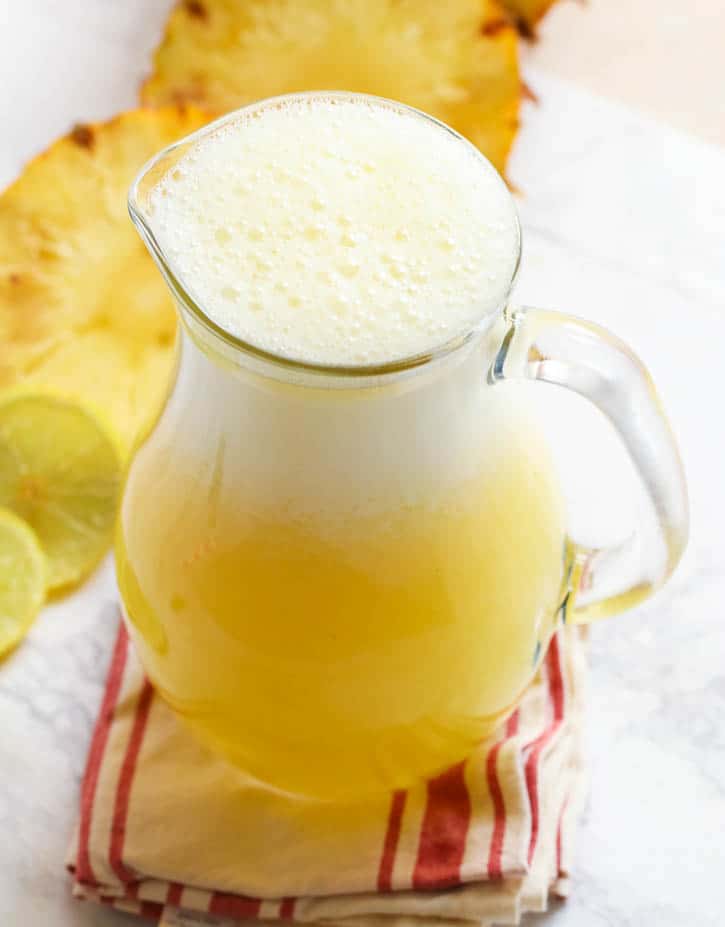 Health Benefits of Pineapple Juice
While I do love my mango juice fix in the morning, pineapple juice – I could say- is the most requested one here at home. I always either buy an already sweet ripe pineapple or keep a raw one on my counter to ripen. But in so many years I've been here in the U.S., there's nothing quite as deliciously sweet as those I grew up eating back in Cameroon. But nevertheless, you still get tons of health benefits just by consuming pineapple juice, whether it's that sweet or not. Who am I to complain?
Immune System Booster. Research says that just by consuming a cup of canned pineapple juice, you'll already get 30% supply of your daily allowance of vitamin C. As we probably all know, Vitamin C is a natural anti-oxidant that boosts our immune systems.
Reduces Risks of Cancer. Familiar with how pineapples make your tongue tingle? It's due to the bromelain present in pineapples that can fight free radicals and cancerous cells. Same enzyme has also the potential to slow down or stop the growth of cancer cells in your body.
Anti-Inflammatory. The next time you throw away that pineapple core, think again. Surprisingly as it may seem, to some of us (including me), but the core itself contains high amounts of the enzyme bromelain. This enzyme, aside from those mentioned above, is also said to relieve joint pain and aids treatment of injuries.
Aids in Digestion. Eating pineapple in all forms regularly can also protect you from digestive-related problems like constipation, diarrhea and irritable bowel syndrome.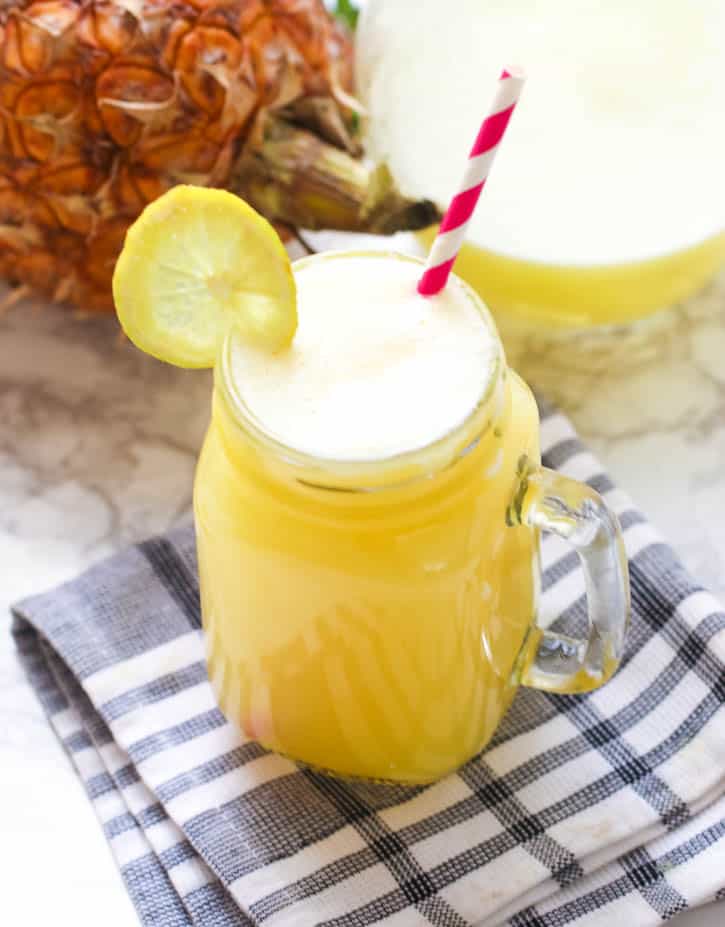 How to Pick the Right Pineapple?
There's only ONE rule that I follow for years when it comes to picking the right pineapple and that is how it smells. The ripeness and freshness of pineapple can all be determined by smelling its base. If it smells sweet, and more pineapple-y (is that even a word???😄), then you've got the right one. And if it's fragrance-free, that pineapple could have been harvested too early or is not that sweet at all.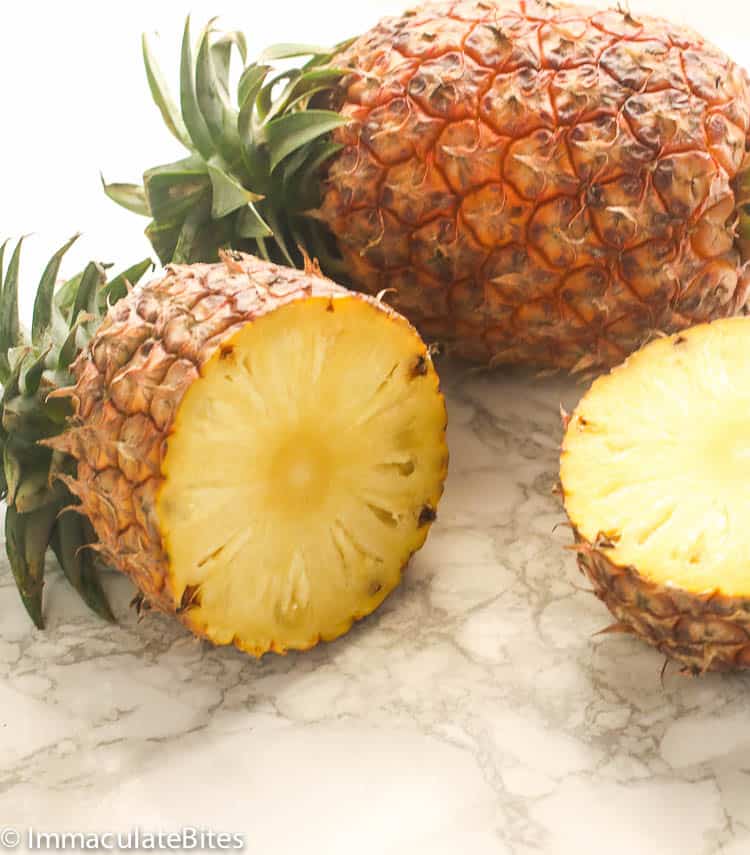 How to Juice a Pineapple
After you've peeled and removed the pineapple's eyes, you can juice your pineapple in two ways:
Blender. Cut your pineapple into chunks, depending on the size of your blender, and put it inside the blender. Now add some sugar to sweeten (depending on the sweetness of your pineapple) and ice cubes for that slushy texture or simply pour the blended juice over a glass with ice. Add water depending on the thickness you want to achieve and blend until smooth.
Fruit Juicer. Load your fruit juicer with fresh chunks of pineapple until you've run out of pineapple. Serve the juice from the fruit juice into a glass.
How Long Does Fresh Pineapple Juice Last?
Read more: smoothies for weight loss without protein powder
Please do remember that freshly squeezed pineapple juice is a perishable juice. And by that, it means that you have to consume it in 24 hours.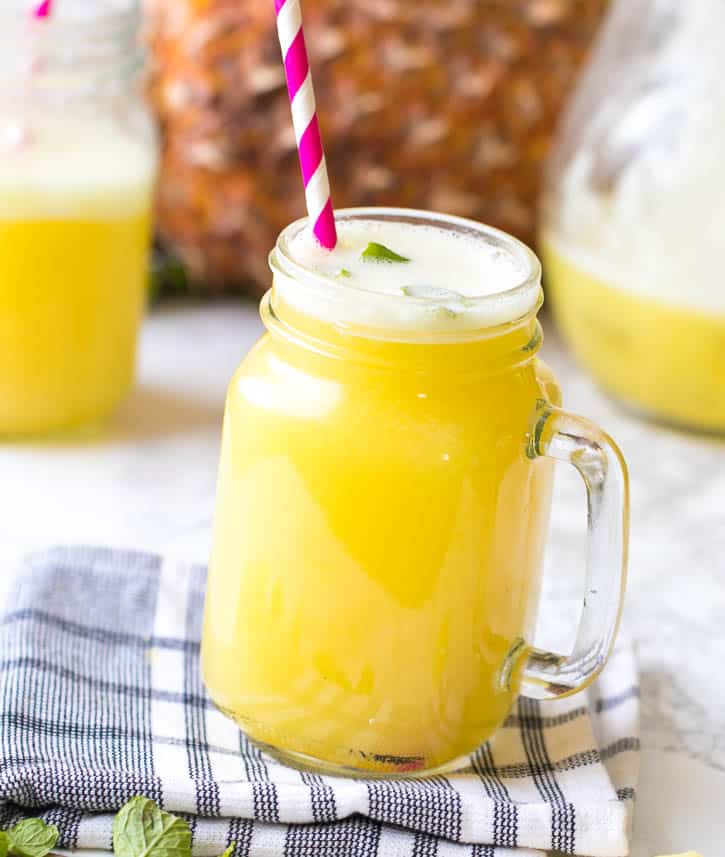 Can I Drink Pineapple Juice Everyday?
While pineapples are packed with nutrients for our body, it is still advisable to drink pineapple juice in moderation. Drinking pineapple juice daily could lead you to overload on calories and sugar as pineapples are high in sugar.
Pineapple Drinks Combination
Pineapple juice can be turned into a LOT of fun drinks combination. Here are couple of my top favorite which I'm sure you'll love whether on regular days or entertaining.
Pina Colada
Pineapple Ginger Juice
Pineapple Lemonade
Rum Punch
Tropical Sangria
Mimosa Drink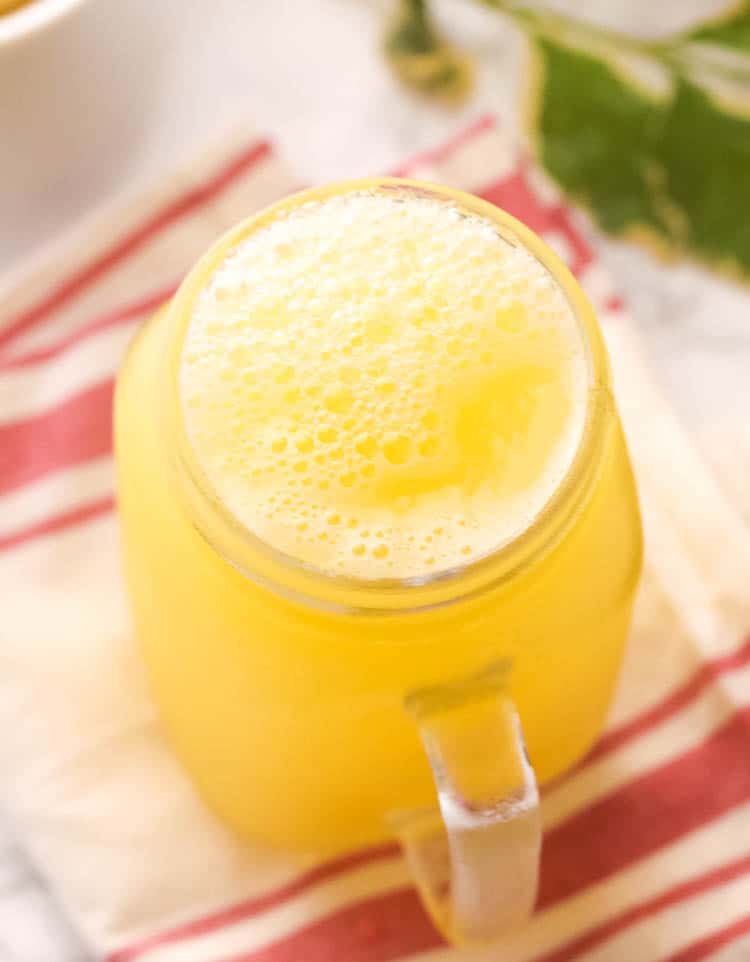 Read more: How to make starbucks mango dragonfruit lemonade
How To Make Homemade Pineapple Juice
Read more: How to make starbucks mango dragonfruit lemonade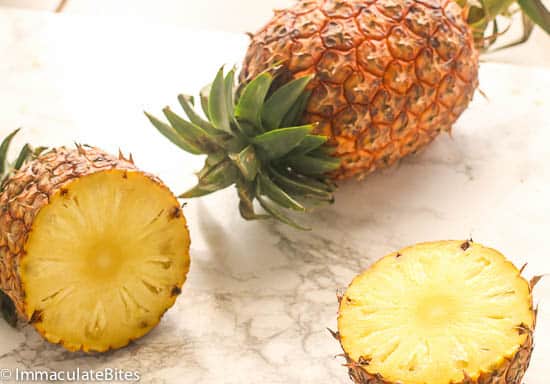 Read more: How much baking soda to add to pool calculator
Using a sharp chef's knife, slice off the bottom of the pineapple, cut the top, if desired, then cut of the thick outer layer.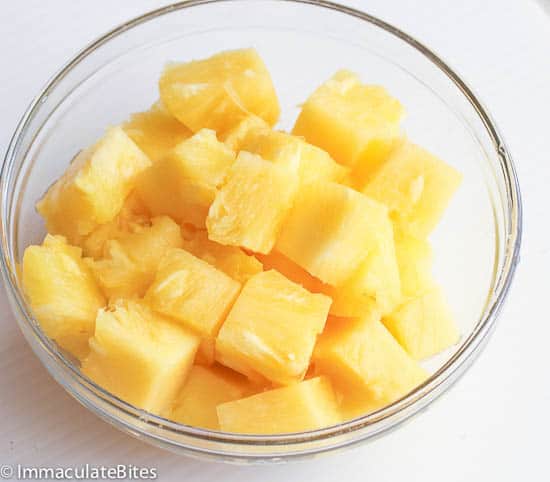 Lay the pineapple on its side and slice pineapple, remove thick inner layer of pineapple. Chop it into chunks.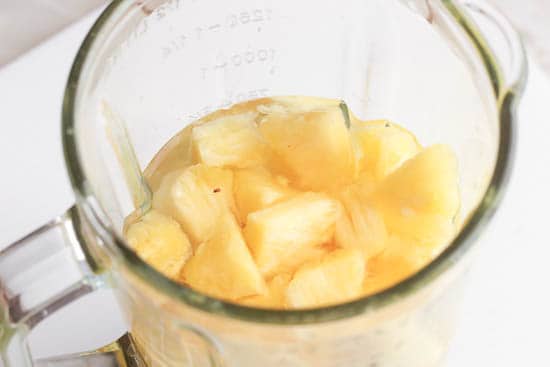 Next add pineapple chunks in a food processor or in a blender, together with water and sugar, if using any.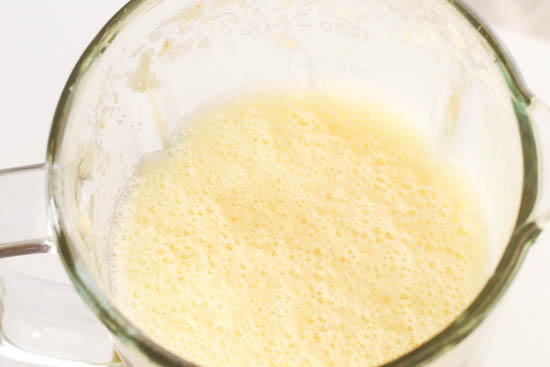 Blend until smooth puree and there are no chunks of fruit in the mix.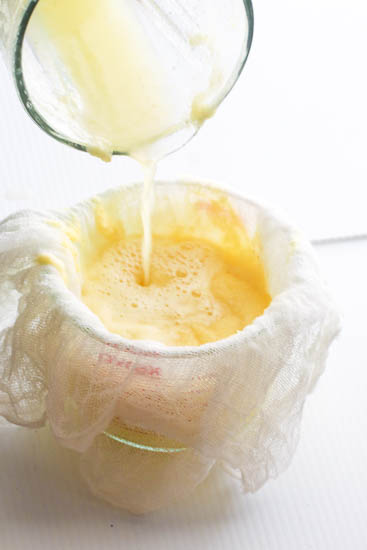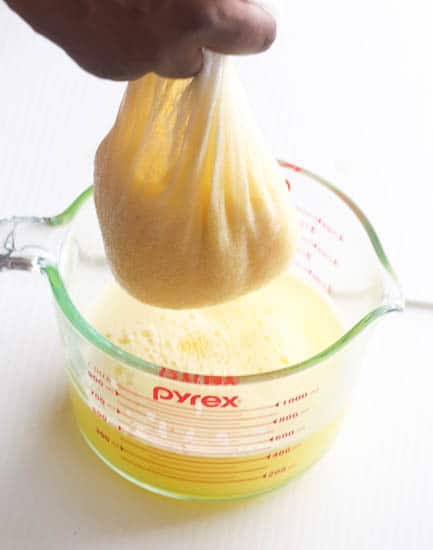 Strain the juice using a fine sieve or cheesecloth. Be sure to press out all the juice from the cheese cloth.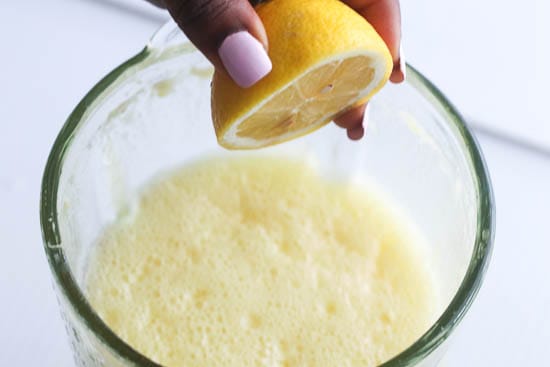 Adjust taste and thickness of juice with more water sweetener. Serve immediately with ice cubes , garnish with pineapple, lemon or mint.
Read more: How to make starbucks mango dragonfruit lemonade
Watch How To Make It
Read more: How to make starbucks mango dragonfruit lemonade
Read more: How to make starbucks mango dragonfruit lemonade