An easy tutorial and recipe for how to make pumpkin puree from scratch. Use this delicious pumpkin puree in all of your favorite fall and holiday recipes. Perfect for homemade pumpkin pie!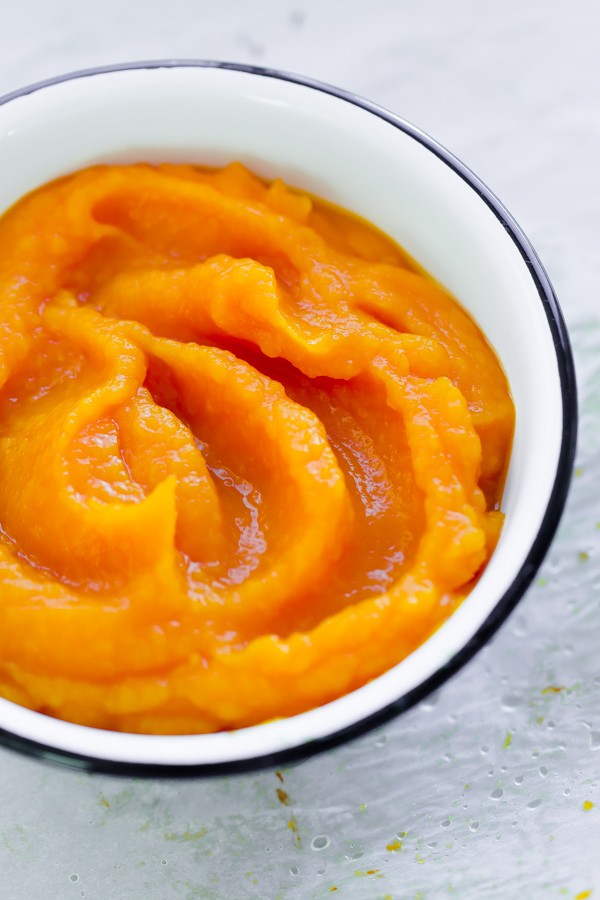 Reading: How to roast a fresh pumpkin
I'm so excited to share an updated version of my roasted pumpkin puree recipe! I've even added a video tutorial to walk you through the process.
Let me start off by saying that I totally understand the argument for not making pumpkin puree from scratch. Most of us live within proximity of a grocery store that sells reliable and great pumpkin puree for less than $2.00 a can.
Most pie pumpkins cost at least $1.00/lb, so canned pumpkin puree logistically and financially makes a lot of sense.
With that said, I can personally attest that homemade roasted pumpkin puree is worth the effort (and I use the word "effort" lightly, because it requires very little active time) for special occasions.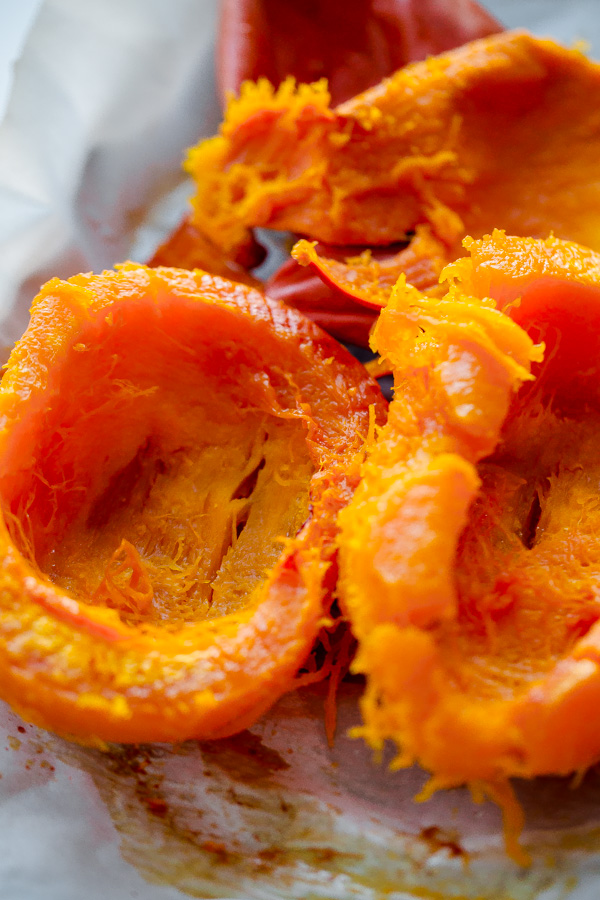 How to Use Homemade Pumpkin Puree:
Read more: How To Reheat Pork Roast Without Drying It Out?
Would I use it for regular pumpkin muffins or a loaf of pumpkin bread? Probably not. I'm not sure if the average person would be able to tell the difference in a normal baked good.
I would recommend using it for a few things: homemade pumpkin pie for Thanksgiving (if you're going to the trouble of making pie crust and everything else from scratch, why not?), any type of pumpkin sauce or filling (for pasta, etc.), and any dish where pumpkin is the one and only star of the show.
When you pull a pumpkin pie (made with your very own homemade pumpkin puree!) out of your oven on Thanksgiving this year, I guarantee you will feel all sorts of good feelings. Accomplishment and maybe a healthy dose of Martha Stewart-esque pride. It's the little things, right?
Tips for Success:

Please note that homemade pumpkin puree is thinner and more watery than store-bought canned pumpkin puree. If you use it as is, the higher water content can affect baked goods, particularly any custard based baked goods, such as pumpkin pie.

To thicken it to your desired consistency, strain the pumpkin puree in a sieve lined with cheesecloth over a bowl. Discard any liquid and use as directed.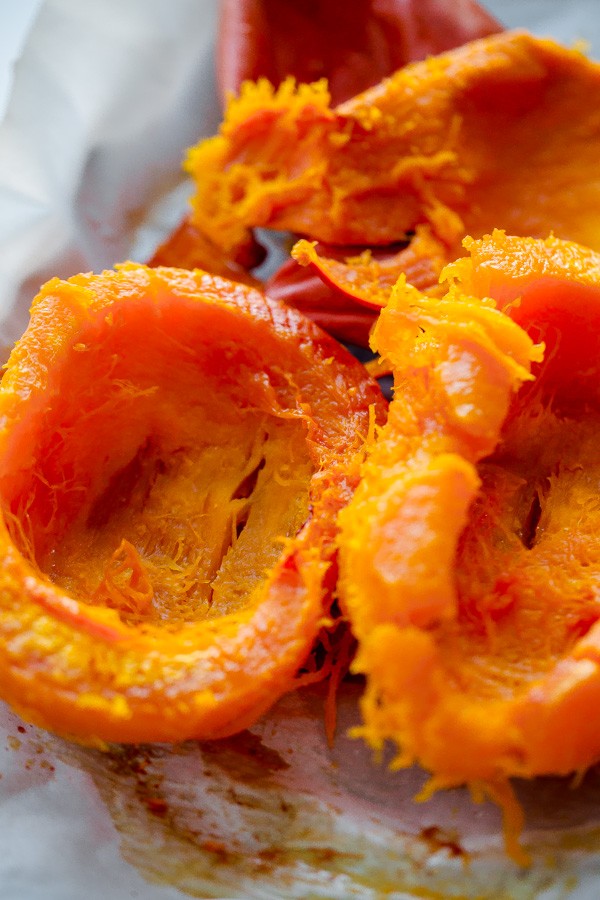 What is a Sugar Pumpkin?
While you can technically make homemade pumpkin puree from any type of pumpkin, I highly recommend pie pumpkins or sugar pumpkins for homemade pumpkin puree recipe.
Read more: List of 16 how to oven roast potatoes
Regular pumpkins have a significantly higher moisture content and are less sweet in flavor. Sugar pumpkins and pie pumpkins have a more concentrated flavor and are much easier to slice as well.
Sugar and pie pumpkins are available in nearly every grocery store (Trader Joe's, Whole Foods, etc.) during the holiday season.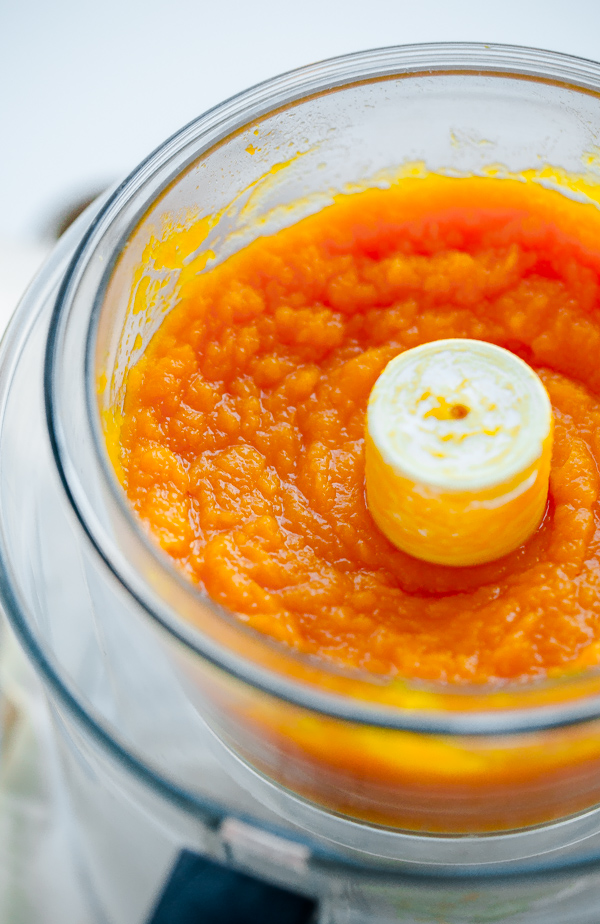 How to Make Pumpkin Puree:
For this recipe, you'll want to get your hands on a 2 lb pie or sugar pumpkin, which will yield roughly 2 cups of pumpkin puree. Smaller pumpkins have better flavor and will be easier to slice.
Preheat your oven to 400°F (204°C). Line a half sheet pan with parchment paper or foil.
Carefully slice the sugar pumpkin in half lengthwise, scoop out and set aside the seeds (you can clean and roast them for a healthy snack, here's a simple roasted pumpkin seeds recipe). Place the pumpkin halves cut-side down on the sheet pan.
Roast for 35 to 45 minutes, or until the pumpkins have partially collapsed, and the flesh is very soft and is beginning to pull away from the skin.
Scoop out the flesh and puree until smooth in a food processor. Store in the fridge for up to a week or freeze for later. That's it!
After tasting this homemade pumpkin puree and Libby's canned pumpkin (which is technically made from a variety of squash) puree side-by-side, I can say that homemade puree has a significantly better texture and has an overall better flavor on its own.
Tips for Preparing Homemade Pumpkin Puree:
If you are planning on using homemade pumpkin puree for Thanksgiving this year, I recommend making it the week before in order to free up oven space close to the big day.
How to Thicken Homemade Pumpkin Puree:
Please note that this produce thinner pumpkin puree than most canned pumpkin puree (particularly Libby's pumpkin puree. This added moisture can have an effect on baked goods.
To thicken it, strain the pumpkin puree in a sieve lined with cheesecloth over a bowl until it reaches the desired consistency. Discard any liquid and use as directed. See the video above for more guidance.
Read more: The top 17 how to reuse roast beef
Favorite Pumpkin Recipes:
Pumpkin Chocolate Chip Muffins with Coffee Glaze
Pumpkin Soufflé Pancakes
Pumpkin Sheet Cake with Spiced Cream Cheese Frosting
For more information, please see more information about How to roast a fresh pumpkin
Source: https://www.abeautifulplate.com/homemade-roasted-pumpkin-puree/