Adapted from The Fiery Redhead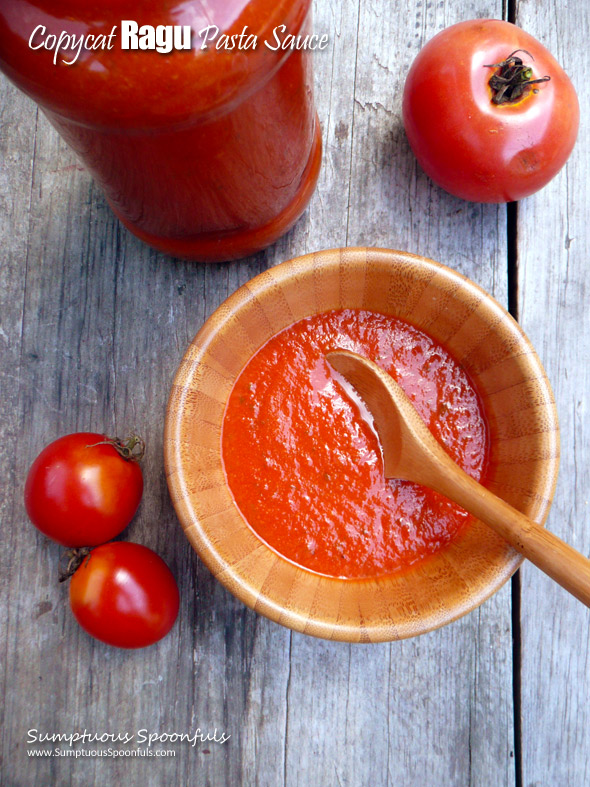 Reading: how to make ragu pasta sauce better
Read more: how to make a red pepper sauce | Family Cuisine
To be honest with you, I've been a lover of Ragu pasta sauce ever since the early days of the World Wide Web. I was tasked to create a web site for the organization I worked for and went to a conference to learn more … and everyone at the conference was singing the praises of Ragu for their internet presence. They had the clever idea to snag the domain "eat.com" … and I can't tell you how many times the name "Ragu" was said at that conference.
Well, it's not like I had never heard of Ragu before that conference, but as an early internet web site "developer", I was impressed with their ingenuity and strategy for building a meaningful connection to their audience. I started buying Ragu pasta sauce partly because I loved the taste, but partly because I just loved what they were doing as a pioneer on the web. My kids have grown up on their sauces … and even though I've now converted to a "mostly homemade" mindset, I had never entertained the idea of trying to replicate a Ragu sauce. Until this year.
Its seems to me like it's been an overwhelmingly good tomato year here. Perhaps this year is not really any better than the rest … it's just that my parents who grow this gargantuan garden every year are getting older. Dad had knee surgery, mom hurt her foot, and they tell me "we're just canning tomato juice and salsa this year and then we're done." Now, canning tomato juice and salsa is no small effort (I can attest to that after helping with one of their batches of salsa … I was exhausted!) … but still, after I don't even know how many jars they've canned, there are tons of tomatoes on the vine and I can't bear to see all their hard work go to waste. I brought a bunch home and canned as many as I could. They have done so much more than me … my cupboards are full and still, there are tomatoes and tomatoes and more tomatoes.
Read more: how to make green chili sauce for enchiladas | Family Cuisine
So, in the thinking of "what shall I do with all of these tomatoes?", the idea struck me to make some of the same sauce we've known and loved for so many years. My kids prefer the Sweet Italian Sausage and Cheese variety, and that is what I intended to replicate, but I forgot to get some Italian sausage at the store. Still, the sauce tastes very much like the sauce we know and love from Ragu and I am excited to try making something with it … no, I haven't quite settled what we will make yet. Anyway, I've got a nice batch of homemade fresh tomato pasta sauce in my fridge, just waiting for easy homemade deliciousness. I'm convinced just about anything I make will be good because the sauce is just THAT scrumptious … and hey, if you've got a great sauce, you've got a great dish.
Print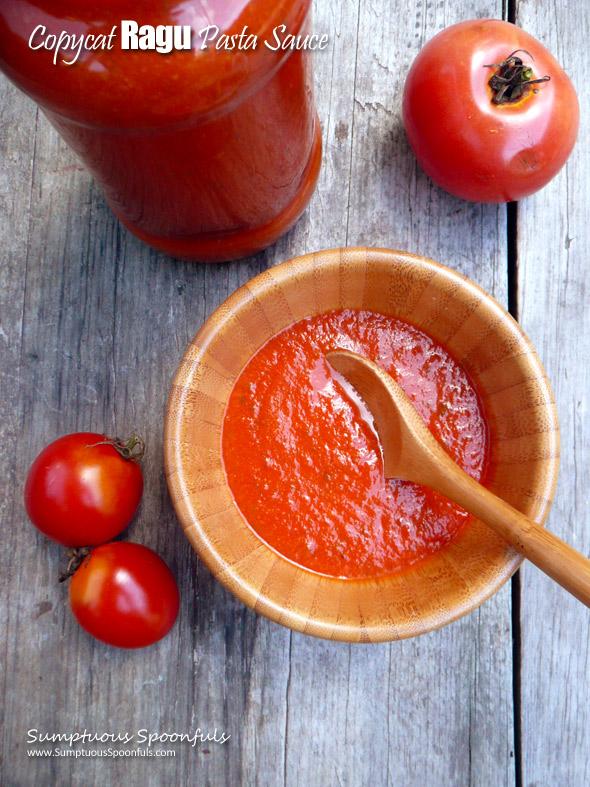 This recipe was shared at Melt in your Mouth Monday, Mostly Homemade Monday, Tuesday's Table, Totally Talented Tuesday, The Wednesday Roundup and Moonlight & Mason Jars.
Read more: how to make pizza shop garlic sauce | Family Cuisine