Use frozen or fresh raspberries to make this easy raspberry sauce. Perfect for cheesecakes, ice cream and pancakes.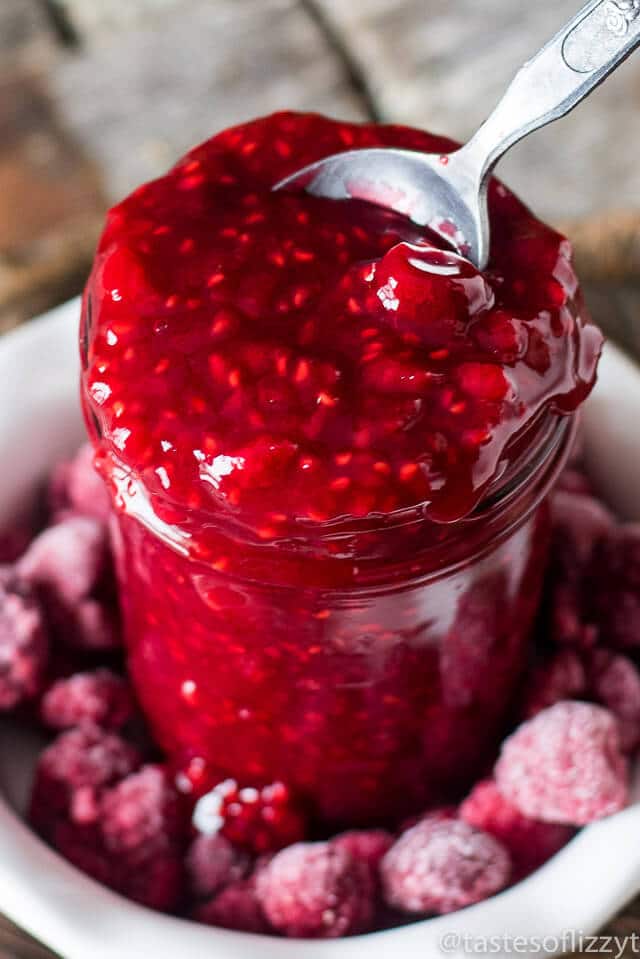 Reading: how to make raspberry sauce for cheesecake
Easy Raspberry Sauce Recipe
I've been on a raspberry kick lately which means I've been putting this sauce on everything. For instance, this cake.
I've always loved raspberries. When I was growing up, my mom and dad had a raspberry patch so we had fresh raspberries often in the summer. I can remember sitting on the side of the road with a table and chair trying to sell raspberries to anyone who would take them.
Homemade raspberry pies and raspberry jam were my two favorites. Raspberry jam is still my favorite to spread on a PB & J sandwich or on a piece of hot buttered biscuit.
Read more: Easy Romesco Sauce | Family Cuisine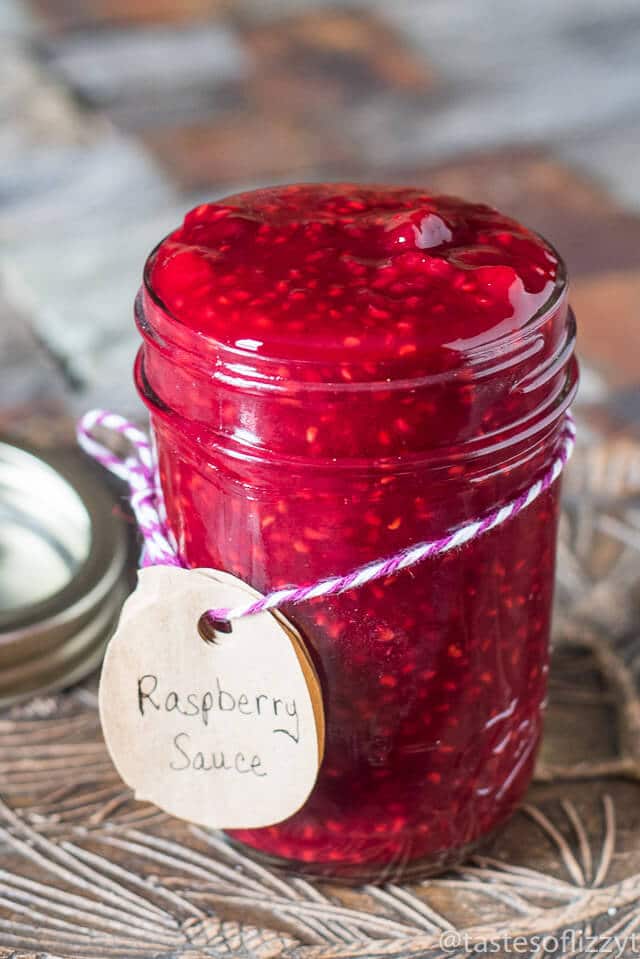 Today I'm sharing a homemade, easy raspberry sauce. You can use fresh raspberries or frozen raspberries for this. Since it is January in Ohio and raspberries cost like $5 for 6 ounces, I went with frozen raspberries. Because I'm cheap like that.
Raspberry Topping
Think of this raspberry sauce on pancakes, cheesecake, angel food cake, pound cake, ice cream, waffles, and French toast. Even simple buttermilk biscuits.
And you know what? The leftovers, I just ate with a spoon. 🙂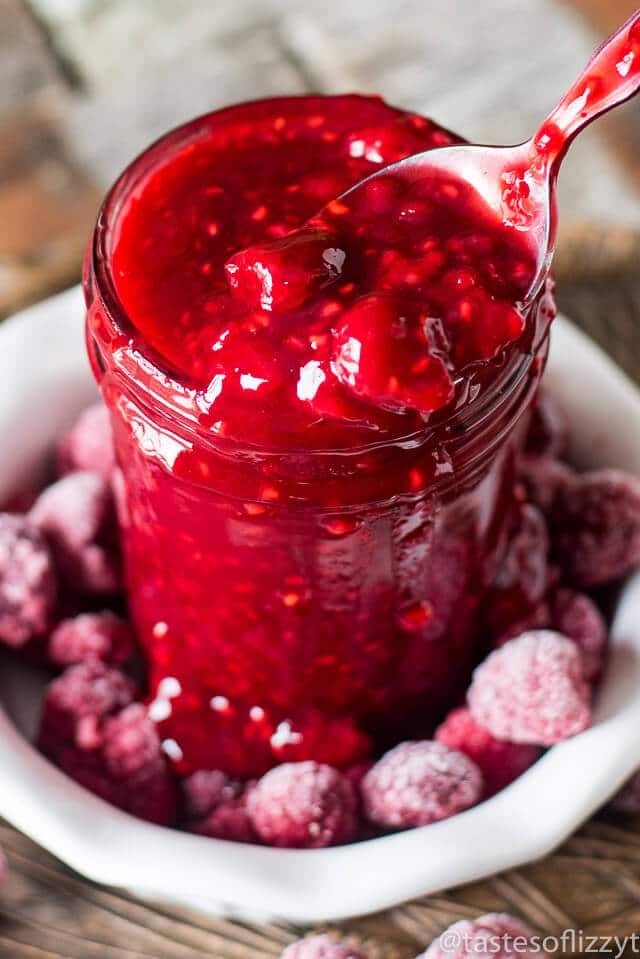 How to Make Raspberry Sauce
Read more: Quick Cucumber Sauce | Family Cuisine
This recipe is very similar to our homemade strawberry topping. Simply put 1 1/2 cups raspberries in a saucepan with sugar and water. Cook over medium-low heat until the mixture is at a gentle boil. Reduce the heat and add vanilla.
In a small cup, combine the cornstarch and water. Whisk this together until it is smooth. Don't just throw the cornstarch into the raspberry mixture or you'll end up with little globby clumps of white cornstarch in your beautiful red raspberry sauce. And nobody wants that. Mixing the cornstarch with water first helps the cornstarch to completely mix in.
Once the cornstarch and water are mixed, add it to the raspberry sauce. Cook and stir this mixture until it is slightly thickened. Maybe 3-4 minutes, depending on how hot your mixture is.
Then remove it from the heat and add butter. The butter just adds a delicious richness to the raspberry sauce. Let the mixture cool, then add the remaining raspberries (from the original 12 ounce bag) and stir gently.
Q: What are your serving ideas for this simple raspberry sauce?