Not only you can use this orange sauce to make orange chicken or a quick stir fry, you can even make roasted vegetables with it! {gluten-free, vegan}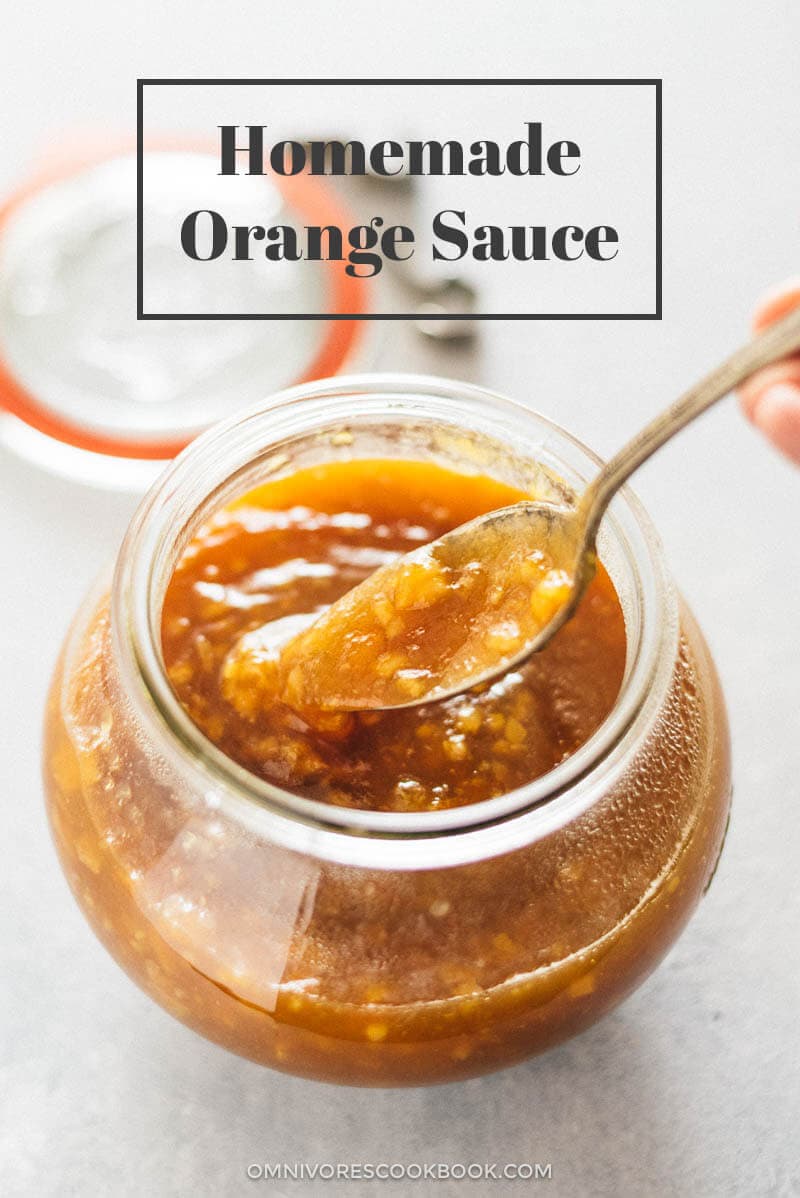 Reading: how to make sauce for orange chicken
Do you want to whip up a healthy dinner on the table on a busy weeknight? Thinking about changing up flavors so dinner won't be boring again?
Making stir fry sauce in advance is the perfect solution.
Over the years, I found out that mastering the few key components of stir frying is much more useful than just learning a recipe. That is – to understand the process of stir frying, how to choose and prep ingredients, and how to make a great stir fry sauce.
If you get these few tools under your belt, not only can you make your favorite takeout dish in your own kitchen that tastes even better than those in Chinese restaurants, but the whole process will become less intimidating – and the results more delicious!
Moreover, understanding the key techniques will make your meal planning and prepping more flexible, because you can use whatever ingredients you have on hand, instead of hunting down an ingredient just to follow through the recipe.
Even better, I will share all the secrets of how to use stir fry sauce to create quick and healthy meals, without stir-frying!
You ready? Let's dive in!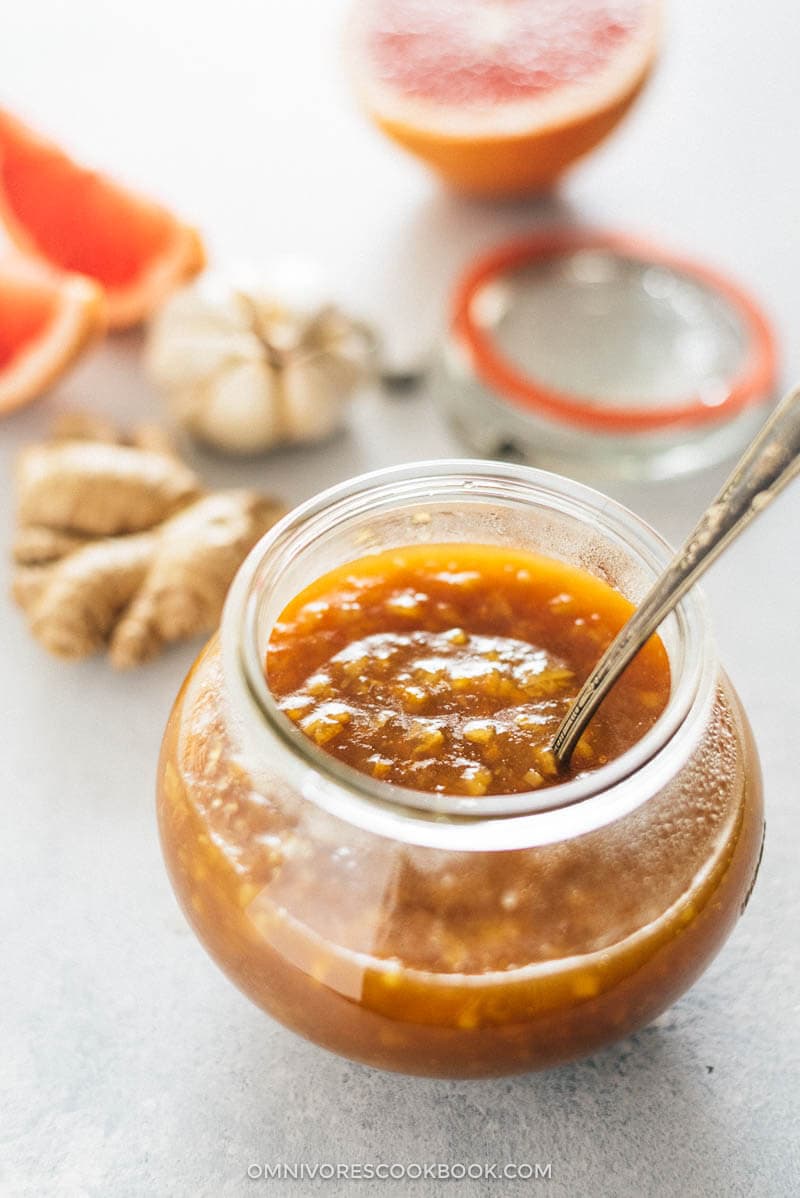 Today's lesson is on how to prepare a stir fry sauce.
Read more: how to make stir fry sauce without cornstarch | Family Cuisine
This is the easiest part, because all you need to do is add all the ingredients in a jar and shake to mix.
You can prepare stir fry sauce beforehand, like on the weekend, so there will be one less thing to do when you're ready to cook in the week.
The benefit of preparing stir fry sauce in bulk is that you can use it to make several meals with totally different main ingredients. It saves you tons of time, but your everyday dinner will taste different.
Introducing homemade orange chicken sauce
Orange chicken, orange beef, orange cauliflowers… Orange is one of the most popular flavors on a Chinese restaurant menu. So, I chose to start my stir fry sauce series with it.
In China we do not have orange sauce – we call it tangerine sauce instead. Rather than using orange juice and orange zest, we use rehydrated dried aged tangerine peels to impart a distinctive zesty and citrus flavor to the dish.
If you can find dried tangerine peels in your neighborhood Asian market, definitely grab a package. They stay good forever. In fact, they get even better (and more expensive) over the years. Look for labels that have "tangerine peel", "tangerine skin", or "old tangerine" on the package. The color of the dried peels is not wonderful (it has a brownish color). But, it has a richer and subtle umami flavor that fresh orange zest cannot provide. It just makes the whole dish taste much better.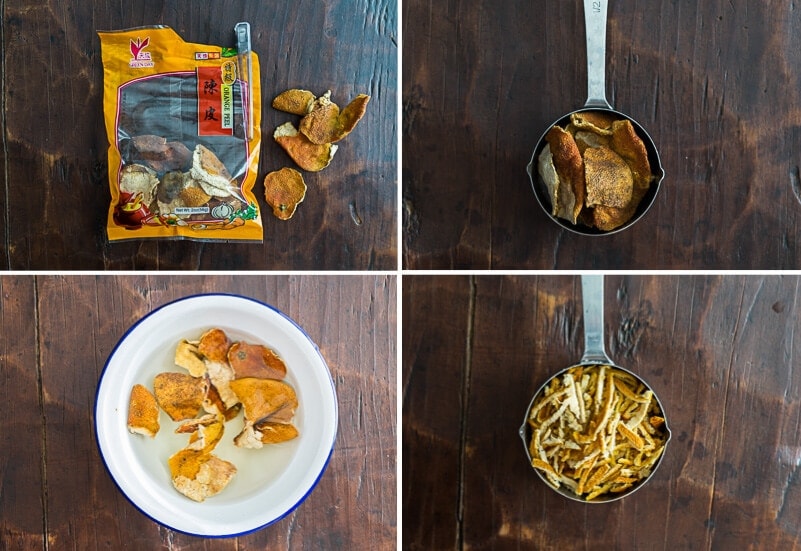 To use dried tangerine skins you need to rehydrate it first. Measure them by piling them loosely in a cup (they will expand quite a bit after soaking). Cover with hot water and let sit for 15 to 20 minutes. Once the peels turn soft, slice them into thin strips. Or, you can mince them if you like a more refined texture. Measure the sliced tangerine peel again. If you have extra rehydrated peels, store soaked peels in a fridge or let them air dry completely before storing them in a bag.
Don't have an Asian market nearby? No problem. You can easily make them at home by air drying fresh tangerine peels. If you want to make this sauce today without it, you can use fresh orange zest instead. Your dish will still taste better than Panda Express.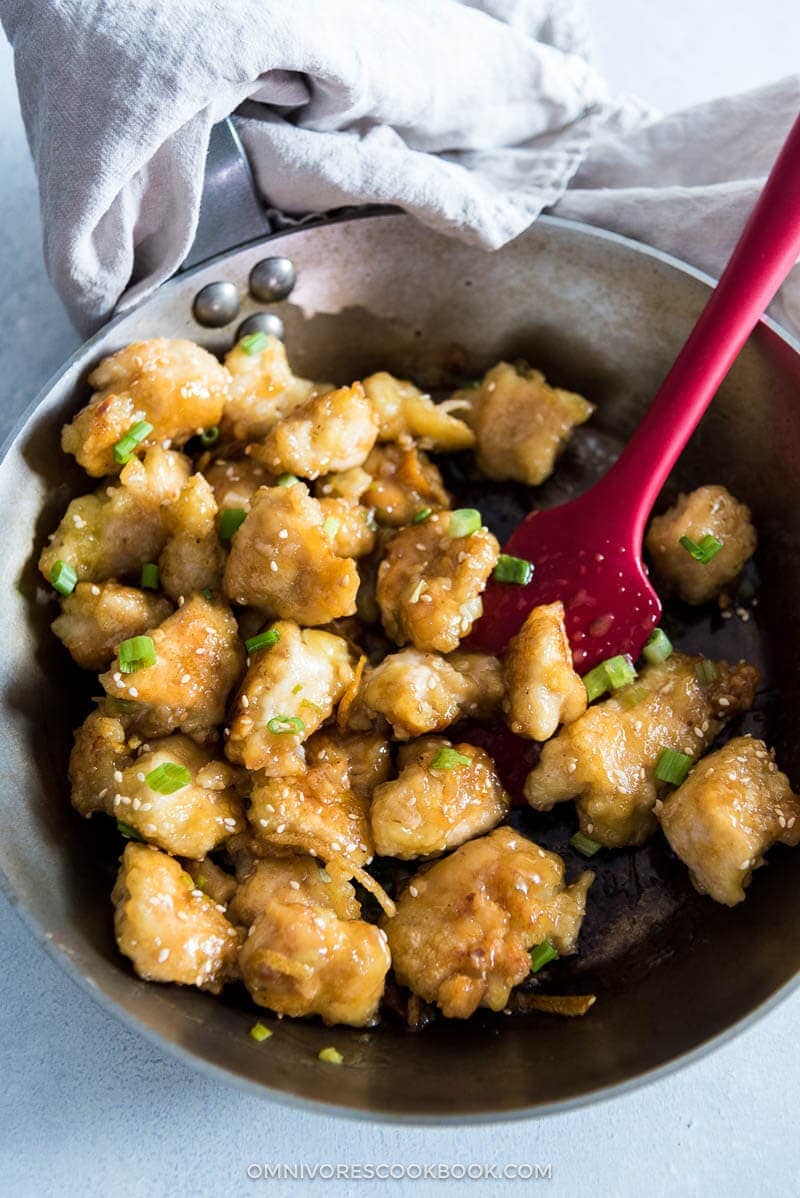 How to use the sauce
Simply reheat the sauce in microwave, you can add the sauce in stir fry or on roasted vegetables and protein!
(1) Recommended Protein and how to prep for stir frying
Beef (flank steak or short ribs) – thinly slice (1/8 to 1/4-inch thick), or cut to strips
Chicken (skinless boneless breast or thigh) – Diced to 1-inch pieces, or sliced to 1/4-inch thick
Shrimps – peeled and deveined
Tofu (firm or extra firm) – Diced to 1/2 to 2/3 inch pieces
For each pound of meat or seafood, mix with 1 tablespoon vegetable oil (or peanut oil), 1/2 teaspoon salt, and 1 tablespoon cornstarch. Let marinate for 5 to 10 minutes.
Read more: how to make red robin fry sauce | Family Cuisine
To create a crispy crust, restaurant-style, learn this method so you can achieve the goal without deep-frying.
For tofu, marinate with 2 tablespoons soy sauce for 10 to 15 minutes. Drain and coat with a thin layer of cornstarch.
(2) Recommended vegetables and how to prep for stir frying
To make a quick dinner, my favorite way is to only use one type of vegetable. You can use two, but no more.
Recommended vegetables
Asparagus – Chopped to 1-inch pieces
Baby bok choy – Tear off large leaves and halve lengthwise, halve or quarter the rest
Bell peppers – Sliced or chopped
Broccoli (fresh) – Divide to small florets; steam or blanch (see this post to learn how to blanch the broccoli quickly in the same stir fry pan)
Broccoli (frozen) – Microwave for 2 to 4 minutes (depending on the quantity), so the broccoli is thawed and luke warm, but not heated up.
Brussels sprouts – Roasted (see this post for how to roast Brussels sprouts).
Cauliflower (fresh) – Divide to small florets; steam, blanch, or roast.
Cauliflowers (frozen) – Microwave for 2 to 4 minutes (for stir fry), or roast (see this post to learn how to crisp up frozen cauliflowers in the oven)
Carrot – Sliced into pieces or stripes (by using a julienne peeler); or cut to chunk and roast
Eggplant – sliced (see this post to learn how to prep eggplant so it crisps up during stir fry)
Green peas (fresh or frozen)
Onion – Sliced
Snow pea
[one_half padding="0 0 0 4px"]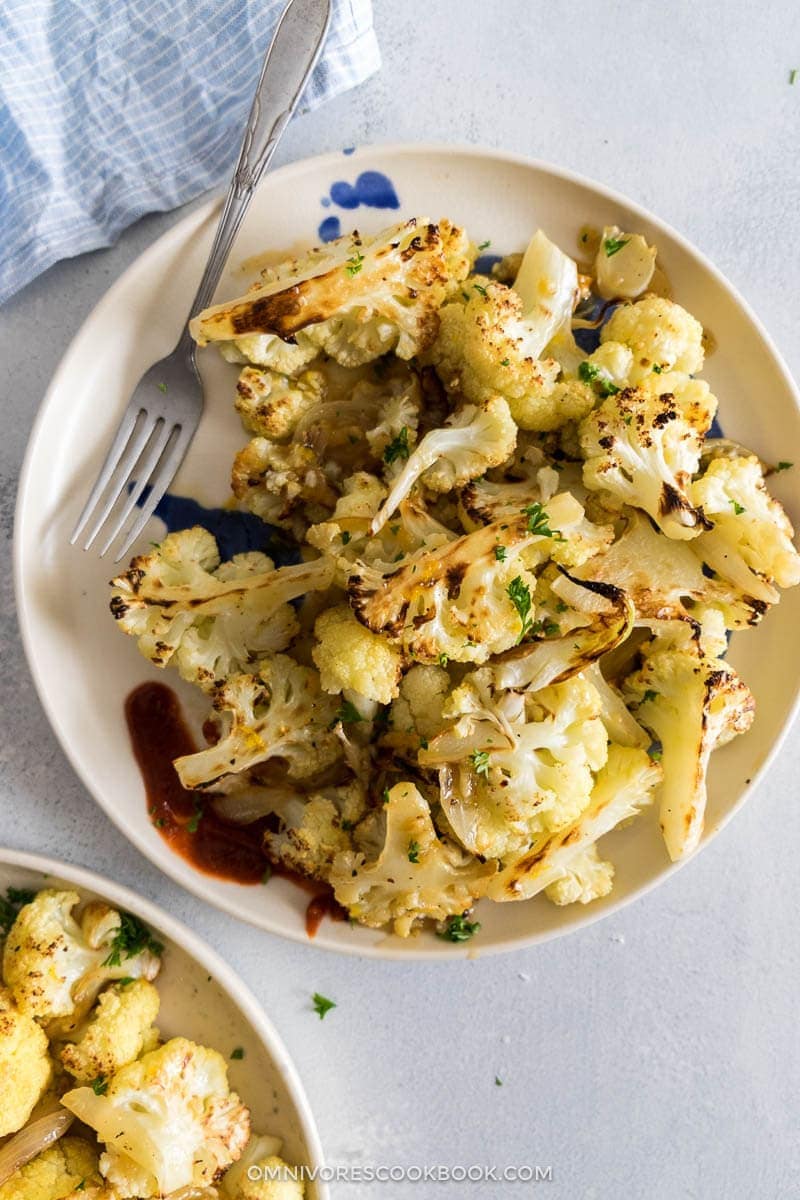 [/one_half]
[one_half_last padding="0 0 0 4px"]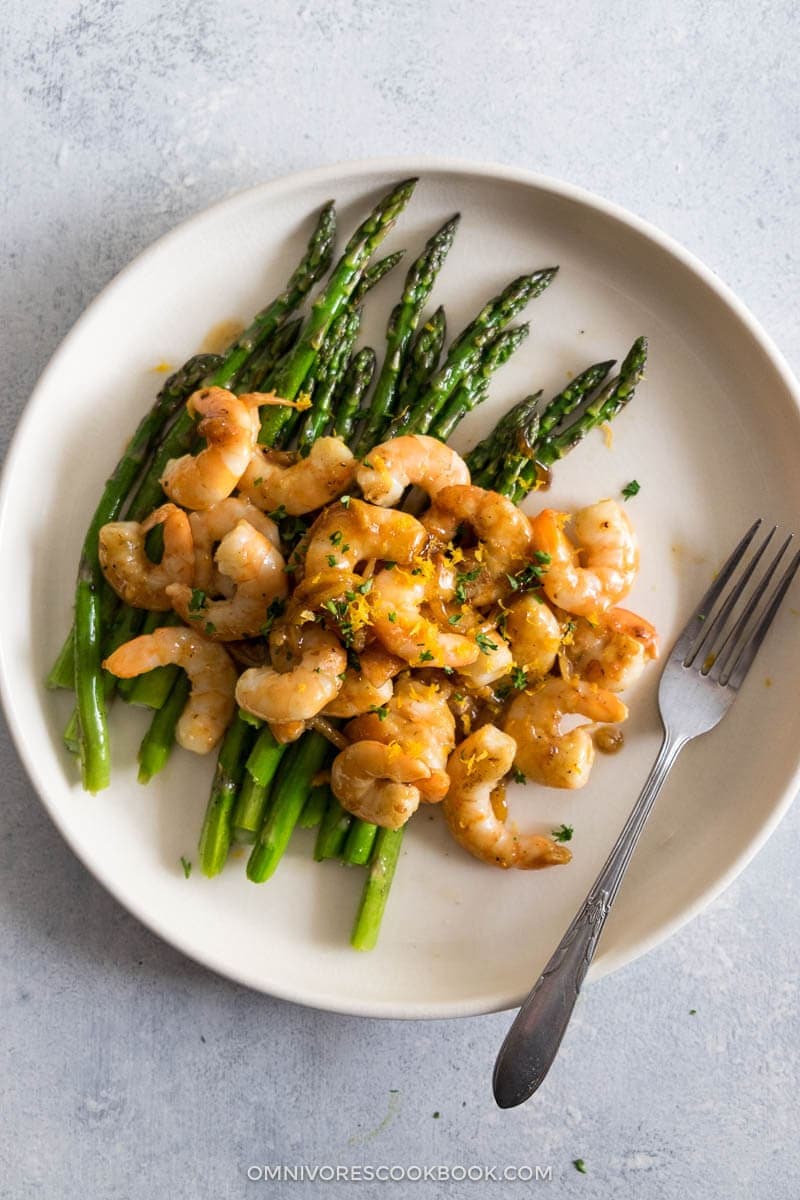 [/one_half_last]
(3) More delicious recipes by using homemade orange chicken sauce
Chinese orange chicken recipe
Orange shrimp and asparagus recipe
Roasted orange cauliflower recipe
Read this post to learn the basic steps of making Chinese stir fry.
If you give this recipe a try, leave a comment below, take a picture, and tag it @omnivorescookbook on Instagram! I'd love to see what you come up with! 🙂
Read more: how to convert tomato paste into tomato sauce | Family Cuisine