No need for store-bought pesto anymore. This recipe is so easy with just 5 ingredients. And it takes just 5 min to make too!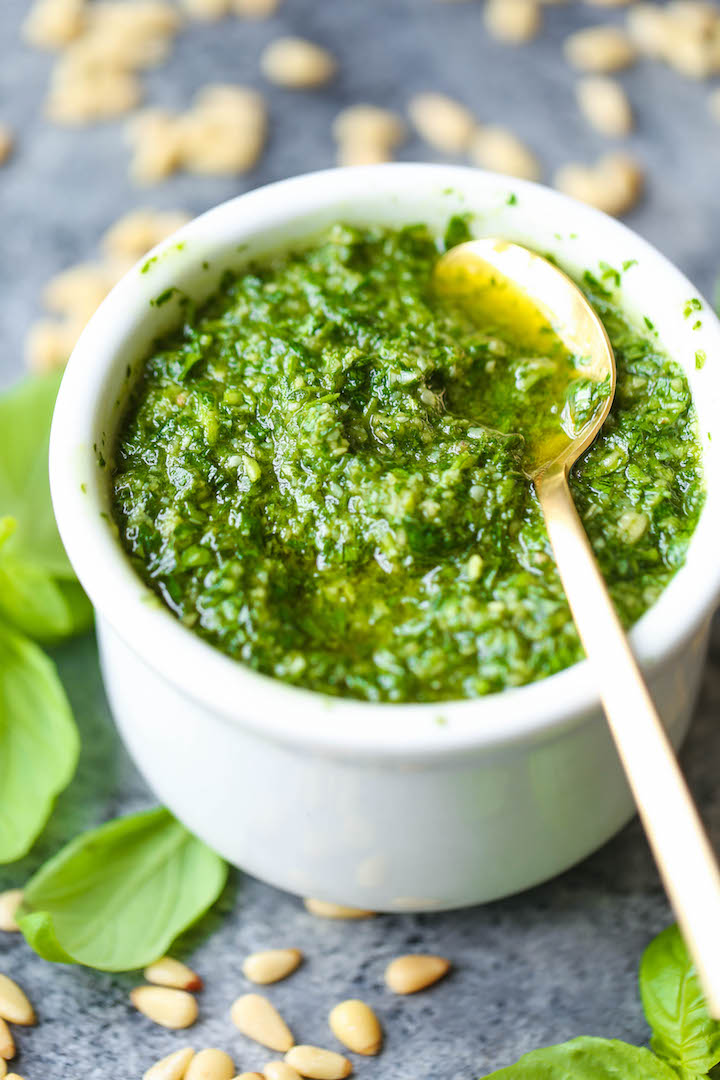 Reading: how to make simple pesto sauce
Read more: how to store homemade bbq sauce | Family Cuisine
I somehow always have extra basil on hand so I've found myself making pesto on a weekly basis. It's one of the easiest things to make – with the help of a food processor – and it requires so little ingredients! Plus, having a jar of pesto in your fridge is always a life saver for those busy weeknights. All you have to do is cook up some pasta, slather on that pesto and sprinkle on some Parmesan. Done and done.
Now if you're used to store-bought pesto, believe me when I tell you that this homemade version will change your life. It's just so much more vibrant and fresh, and you can control exactly how runny or thick you want your pesto to be. Just be sure to add more olive oil until your desired consistency is reached.
Read more: how to can hot fudge sauce | Family Cuisine
I should also tell you that this is best made when using a food processor, not a blender. I have tried using a blender and the consistency just isn't the same. And I know that pine nuts (also called pignolias) can be a bit pricey but one small 8-ounce bag of pine nuts will last you a lifetime. And it gives you an excuse to make more pesto for next time!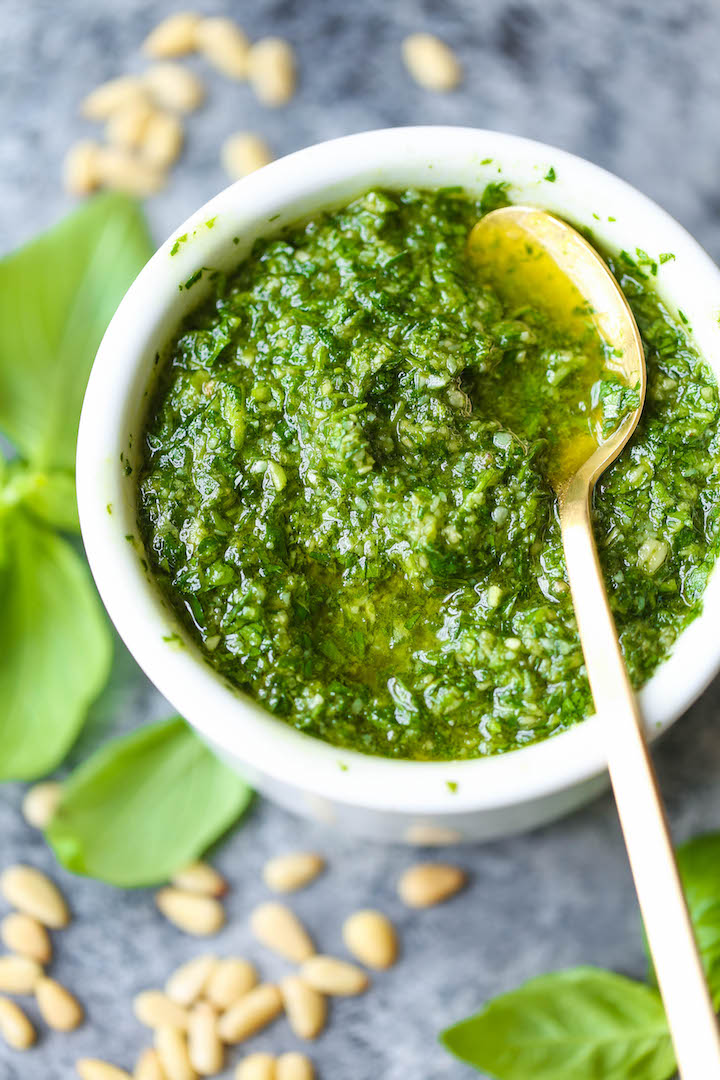 Read more: how to make fish ball sauce filipino style | Family Cuisine