Southern Fried Yellow Squash
Yellow squash lightly battered and fried to a golden brown. This is sure to become a summertime favorite—crispy on the outside and soft on the inside. With just a few simple ingredients and minutes to prepare, you can have this summertime favorite on your table as well.
Every summer, we plant a garden, and yellow squash is on our list of vegetables to plant. We seem to always have an abundance of squash from our garden. Squash is a very easy vegetable to grow, and we usually end up with more than we could possibly eat during the season. They are great to use in casseroles, stir fry, roasted vegetables, and deep-frying.
Even if you don't have a garden or grow squash at your home, squash is a vegetable that is very affordable in the grocery store or a farmer's market. During the summer, just stop by a local farm stand and pick up a basket full of bright yellow squash for your dinner.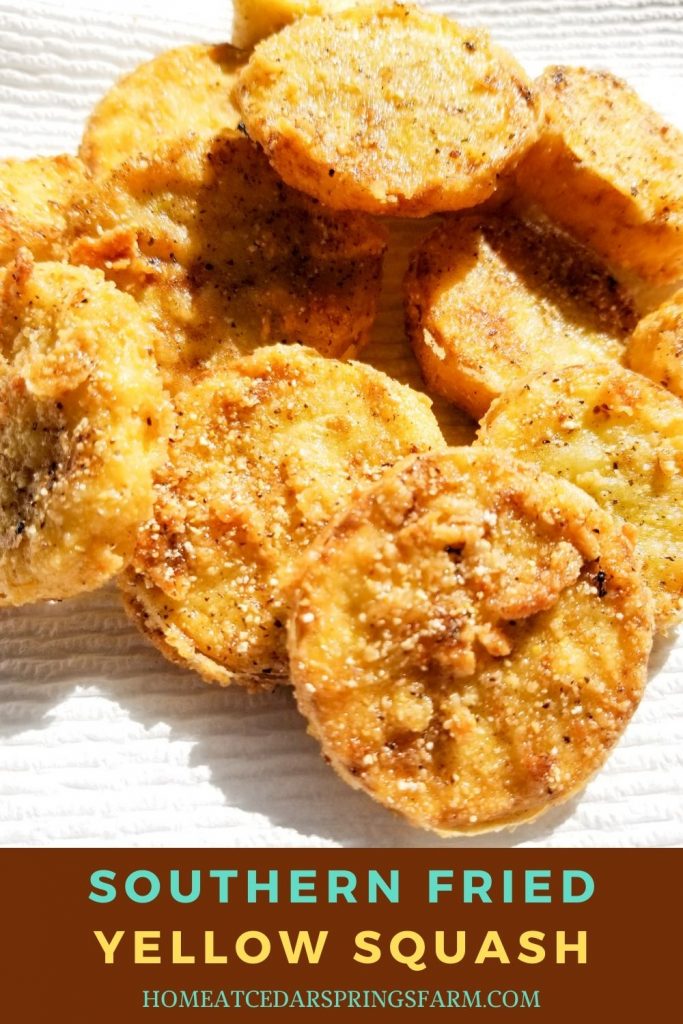 Ingredients Needed for Southern Fried Yellow Squash
Yellow Squash– a yellow vegetable that we are sure to plant every year in our garden. You can also buy squash at a farmer's market during the summer. Easy to grow and affordable to buy.
Buttermilk & Egg — this thick coating helps to hold all of the breading in place for a nice crispy coating.
Flour & Cornmeal— For a nice coating, use both. The cornmeal will give it a nice crunch.
Salt & Pepper— These are usually the only seasoning I use for fried squash. Feel free to dig in your spice drawer and use what you like.
This mix is the same as my Fried Green Tomatoes. If you have never tasted Fried Green Tomatoes-Put them on your list of things to try this summer. OR make them alongside this recipe of Fried Yellow Squash.
How to Make Fried Squash
Also read: how to chinese stir fry water spinach | Family Cuisine
Frying squash is quick and easy, and don't let summertime slip by until you have enjoyed a big plate of Fried Yellow Squash.
In a small bowl, mix egg and buttermilk. Set aside.
In another shallow bowl or plate, combine flour and cornmeal, salt, and pepper. Set aside.
Slice squash into 1/4′"-1/2″ inch slices.
Dredge slices in egg/buttermilk mixture, then cornmeal/flour mixture. Coat well.
Add oil to a cast-iron skillet-1/2 inch deep. Heat to medium-high heat- 350 degrees.
Place squash, in batches, in hot oil. Fry for 2-3 minutes on each side or until golden brown. Drain on a paper towel-lined plate. Sprinkle lightly with salt if desired.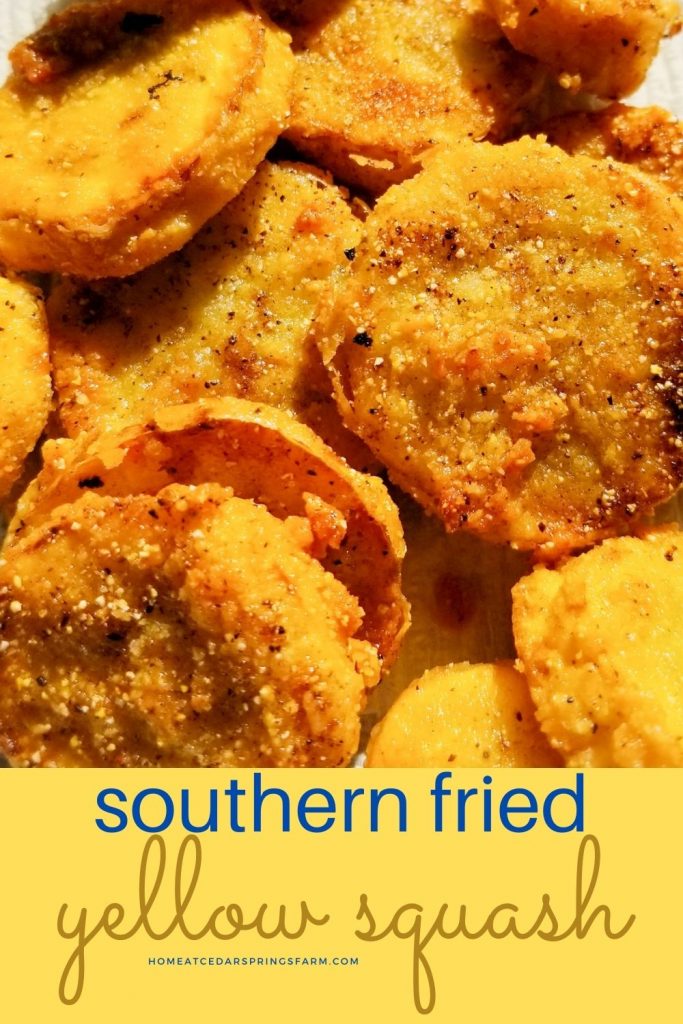 Do You Peel Yellow Squash Before Cooking?
Yellow squash has a soft skin and does not need to be peeled before cooking. To prepare the squash for cooking, wash under cold water and cut off the top and bottom ends. Slice the squash into rounds for frying.
How To Slice Squash
Also read: how to make chinese shrimp stir fry | Family Cuisine
Slice squash into 1/4″ rounds. Try to slice all pieces evenly. This will ensure they cook about the same amount of time. If you like a bigger bite, slice thicker.
How to Keep Fried Squash from Getting Soggy
Keep squash warm in the oven while you are frying the rest. Squash needs to be in a single layer on the pan. Keep uncovered.
Can You Reheat Fried Squash?
Yes- simply bake in a 350-degree oven on a baking sheet lined with parchment paper for several minutes. This will give you a nice and crispy crust. I do not recommend putting them in the microwave. They will come out soggy. Yuck!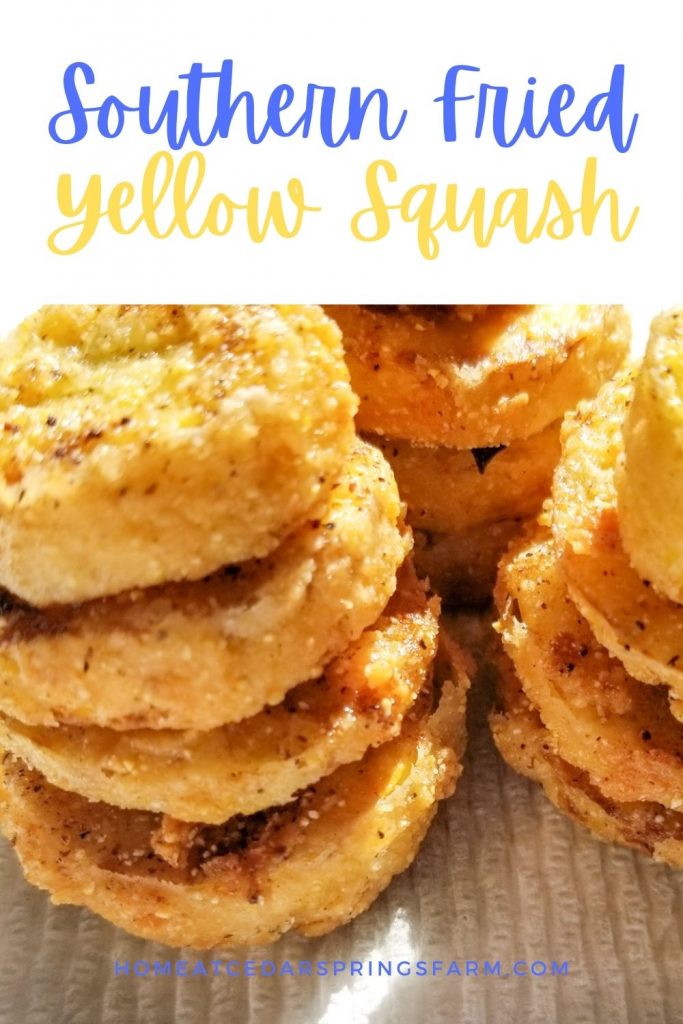 Tips for Making the Best Fried Squash
Make sure the batter has completely covered the squash. Shake off any excess.
Fry squash in hot oil.
Don't overcrowd your pan while frying—Fry in batches.
Fried squash only takes a few minutes per side-2-3 minutes. Fry on one side and then flip to the other side.
Drain on a paper towel-lined plate.
What to Serve with Fried Yellow Squash
Also read: how to know if stir fry chicken is cooked | Family Cuisine
Fried squash is delicious and can be served with so many things. It makes the perfect side dish for any summertime meal. For a few of my favorites, check out the links below. You might even decide to serve this as an appetizer.
Anything grilled-pork, beef, or chicken.
Sticky Chicken— Pan Cooked (finger-licking) Sticky Chicken. It is fantastic. The marinade is certainly finger-licking good, and you will want to add more to the top of your chicken before you eat it.
A Pulled Pork sandwich would go great with fried squash. Pulled pork is tender and juicy. Pork cooked slowly over low heat until it's tender enough to be pulled into strips. Often people add bbq sauce to the pork giving this the lip-smacking name Pulled Pork BBQ.
For more Side Dishes, try the following:
Fried Green Tomatoes— Easy Southern Fried Green Tomatoes are crunchy on the outside and tender on the inside. They are perfect for a side dish, appetizer, or on a BLT sandwich! You decide-they are addictive!
Crispy Fried Okra-Crispy Southern Fried Okra is definitely a summertime treat and is served as an appetizer or side dish for many meals in the south. It's crunchy on the outside and tender on the inside. Delicious!
Skillet Fried Potatoes and Onions-Southern Skillet Fried Potatoes and Onions is an easy one-skillet side dish. Potatoes, onions, and oil are the only ingredients needed for this simple dish. Just a few ingredients that yield a huge taste!
Fried Cabbage and Onion-Fried Cabbage and Onion is something you will find on many tables around the south. It's just cabbage, and onion sauteed in a little fat and cooked down until tender.