Spicy garlic chicken wings that will set your mouth on fire… good thing there's the best blue cheese dip EVER to dunk them in and help put out the flames. These wings are roasted (not fried) and if you're looking for a copy-cat version of Buffalo Wild Wings Spicy Garlic Chicken Wings… look no further.
Reading: how to make spicy garlic wing sauce
What are your plans for Super Bowl??
I'm actually kinda-sort-of excited for it. As I've told you, I've been watching a little football this season and it hasn't been as nails-on-a-chalk-board as it has in the past. So I'll be watching and eating ;).
First I must warn you. The spicy garlic chicken wings you are about to see are spicy.
Not like sorta spicy, more like real-real spicy! These spicy garlic chicken wings are so spicy they should come with a disclaimer that reads: "Please don't consume without consulting your primary physician first, please and thank you". Or maybe that's just me.
I'm not a wimp when it comes to spicy things.
You of course know this about me, but my absolute favorite thing to eat when we got to Buffalo Wild Wings is anything covered in their spicy garlic sauce. This is my take on that. So deliciously spicy and garlicky and of course theirs blue cheese dip to cool it all down.
Now, my husband would probably disagree with me on how spicy these really are… remember he's the guy who wants to put a habanero in everything. But my eleven-year-old would side with me that, yup these wings are pretty darn spicy and delicious and highly addictive.
Let's begin with the blue cheese dip, shall we?
To Make The Blue Cheese Dip You Will Need:
mayonnaise
sour cream
blue cheese
buttermilk
white wine vinegar
Worcestershire sauce
1/2 teaspoon kosher salt
1/4 teaspoon freshly ground black pepper
It's a good idea to make the blue cheese dip in advanced. Like a good pasta red sauce, it tastes better after it's spent some quality time in the fridge. As for blue cheese, any will do.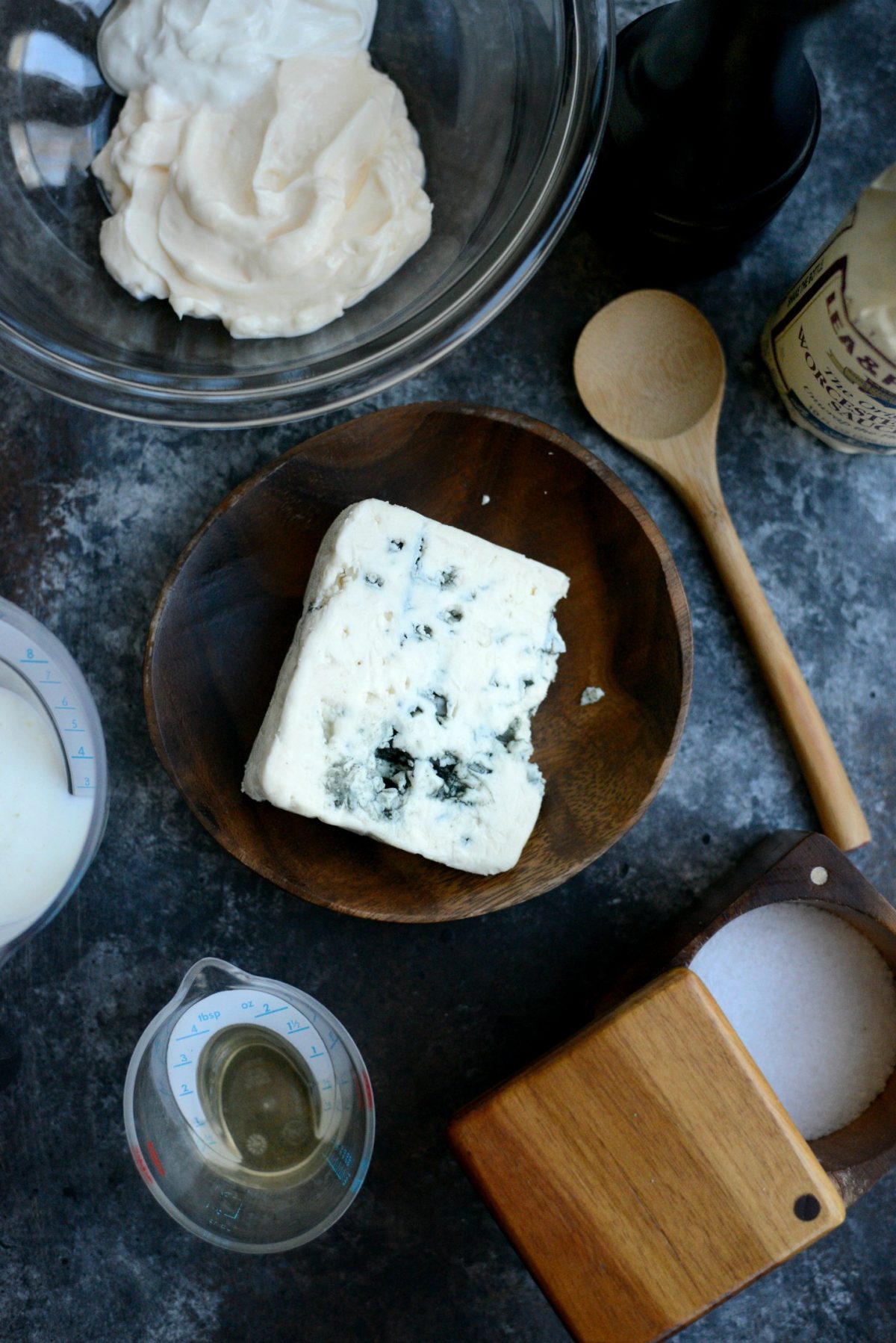 Start by adding 1/2 cup of mayonnaise, 1/4 cup of sour cream, 1/2 cup of crumbled blue cheese, 1/4 cup of buttermilk, 1 tablespoon of white wine vinegar, a few splashes of Worcestershire sauce, 1/2 teaspoon kosher salt and 1/4 teaspoon of freshly ground black pepper.
Then mix until combined. I use my spatula to break up the large clumps.
Read more: BEST Authentic Hoisin Sauce | Family Cuisine
Cover and pop it into the fridge while you make the wings.
To Make These Spicy Garlic Chicken Wings You Will Need:
4-5 pounds chicken wings, broken down into wingettes and drumettes
3 tablespoons light olive oil
1 cup Frank's Red Hot hot sauce
1 clove garlic, peeled
1 teaspoon sugar
1/2 teaspoon black pepper
1/2 teaspoon cayenne pepper
1/2 teaspoon my Homemade Worcestershire Sauce
1 egg yolk
2 teaspoons water
2 teaspoons cornstarch
Breaking down chicken wings is easy-peasy. Grab a sharp chef's knife, feel for the joint and firmly sink your knife right in the middle and it should go in pretty darn easily, separating one wing into thirds. Discard the wing tips or save, freeze and use in stock. But you only want the drumettes and wingettes.
If you haven't done it before, you'll be an expert by the end.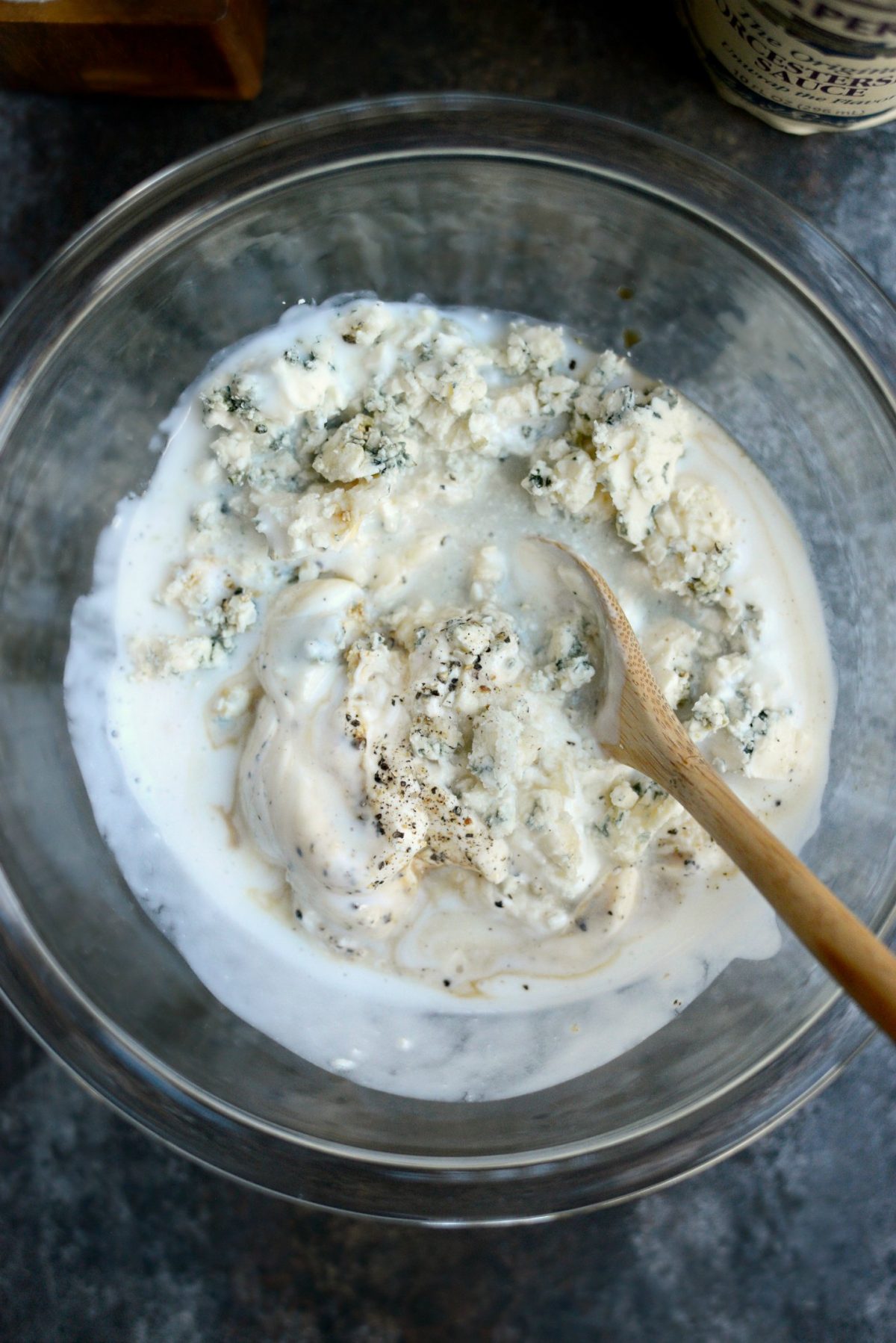 You might have to work in batches depending on how much chicken wings you're cooking (I'm using 4 to 5 pounds), but that's okay. Preheat your oven to 425° and line a rimmed sheet pan with non-stick foil. Brush the aluminum foil with oil (to reinforce the non-stick part), then toss the wings in 3 tablespoons of olive oil before lining them up on the foil.
Slide them on the middle rack of your preheated oven and bake for minutes before rotating the pan halfway and baking for 15 more minutes. Then turn on the broiler until crispy and golden.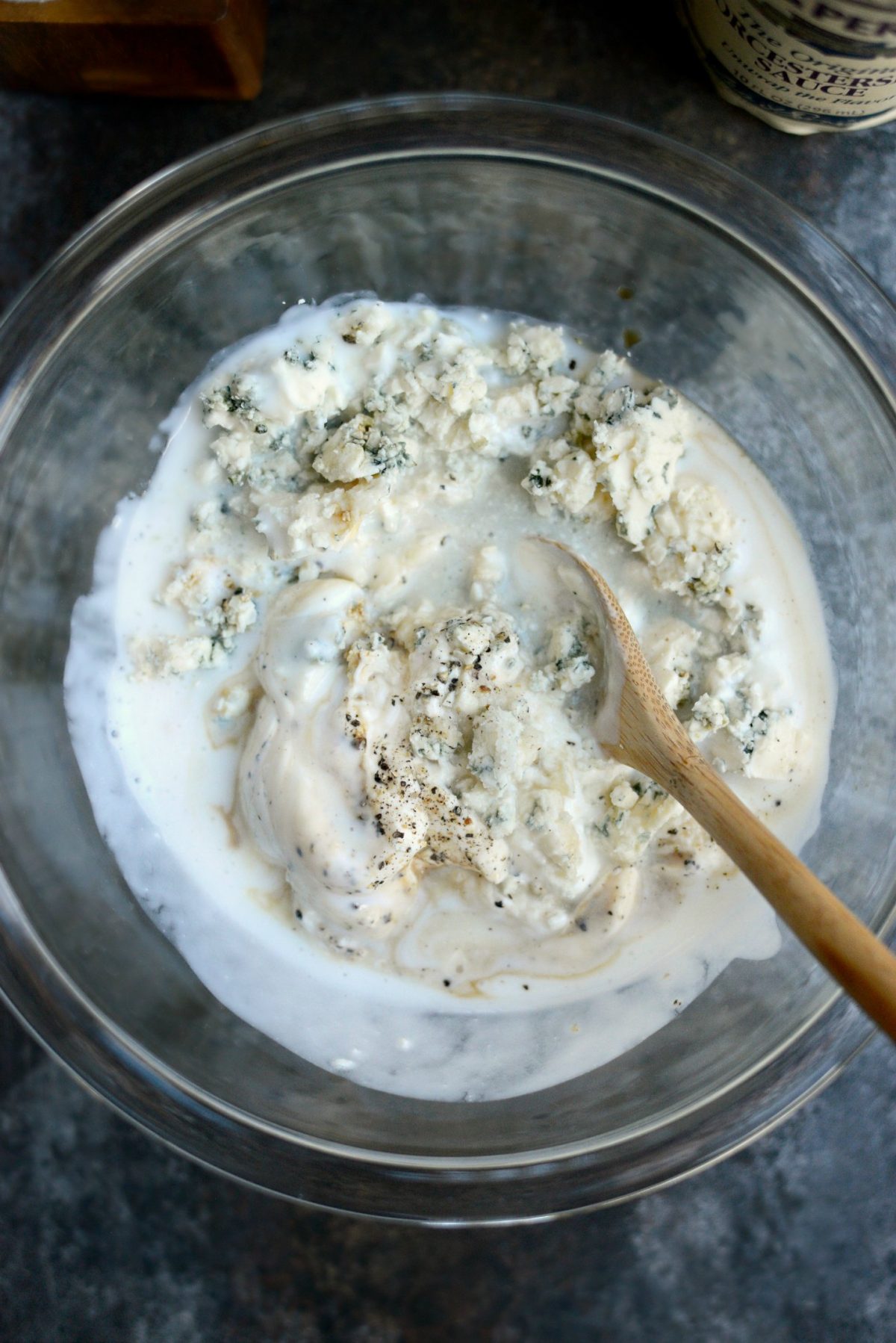 While the chicken is under the broiler, make the sauce. You'll need a full cup of Frank's Red Hot hot sauce. I should buy Frank's by the barrel because we go through it like people go through a loaf of bread. And by "we" I mean my husband and my oldest daughter Haileigh. Both of them put it on burgers, popcorn, chicken tenders, tacos — and the list goes on. I like it on this and of course in this spicy garlic sauce.
Moving on!
Add the Franks to a small sauce pan. Then grate in a whole (medium-size) clove of garlic. Lastly, measure and add in the sugar, black pepper, cayenne and Worcestershire.
Give it a whisk and bring it up to a simmer. Let it bubble on low while whisking every so often, and once hot and bubbly remove it off of the burner.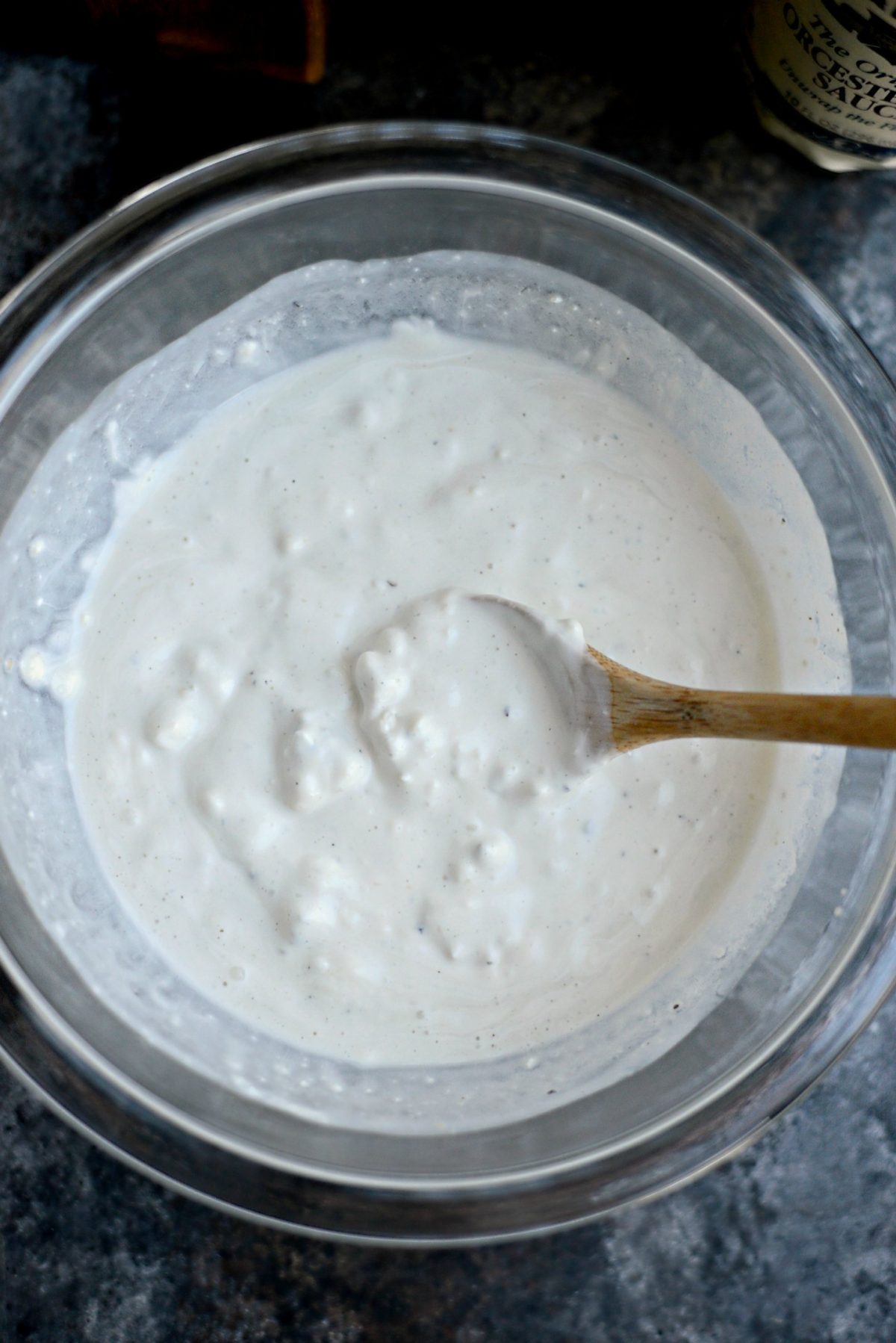 In a large bowl, whisk together the egg yolk, 2 teaspoons of both water and cornstarch. This will thicken the wing sauce up perfectly.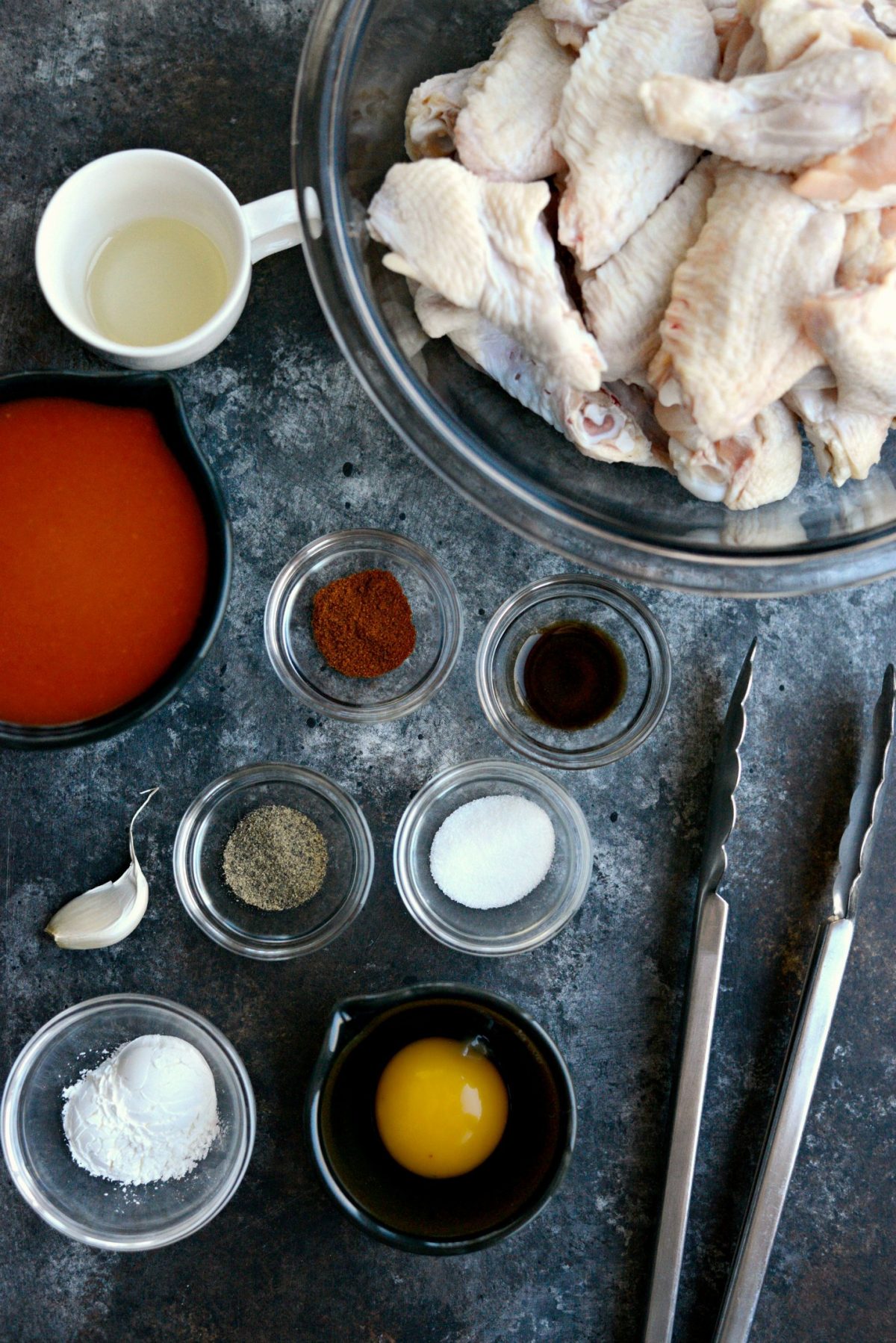 Read more: how to cook shrimp in butter sauce | Family Cuisine
Once the yolk and cornstarch are mixed, pour only a little of the warm sauce into the egg mixture while whisking.
Slowly, and I mean S-L-O-W-L-Y drizzle in the warm hot sauce mixture while whisking like a crazy person. This is called "tempering" which basically means to bring the temperature of the egg mixture up closer to the temperature of the hotter ingredients. And by going slow and whisking fast it will prevent the egg from "scrambling". After you've added the little bit of sauce, go ahead and gradually add in the rest of the sauce, still whisking.
Remove the wings once they are deep golden brown and skin is crispy. Then toss the wings into the bowl with the spicy garlic sauce…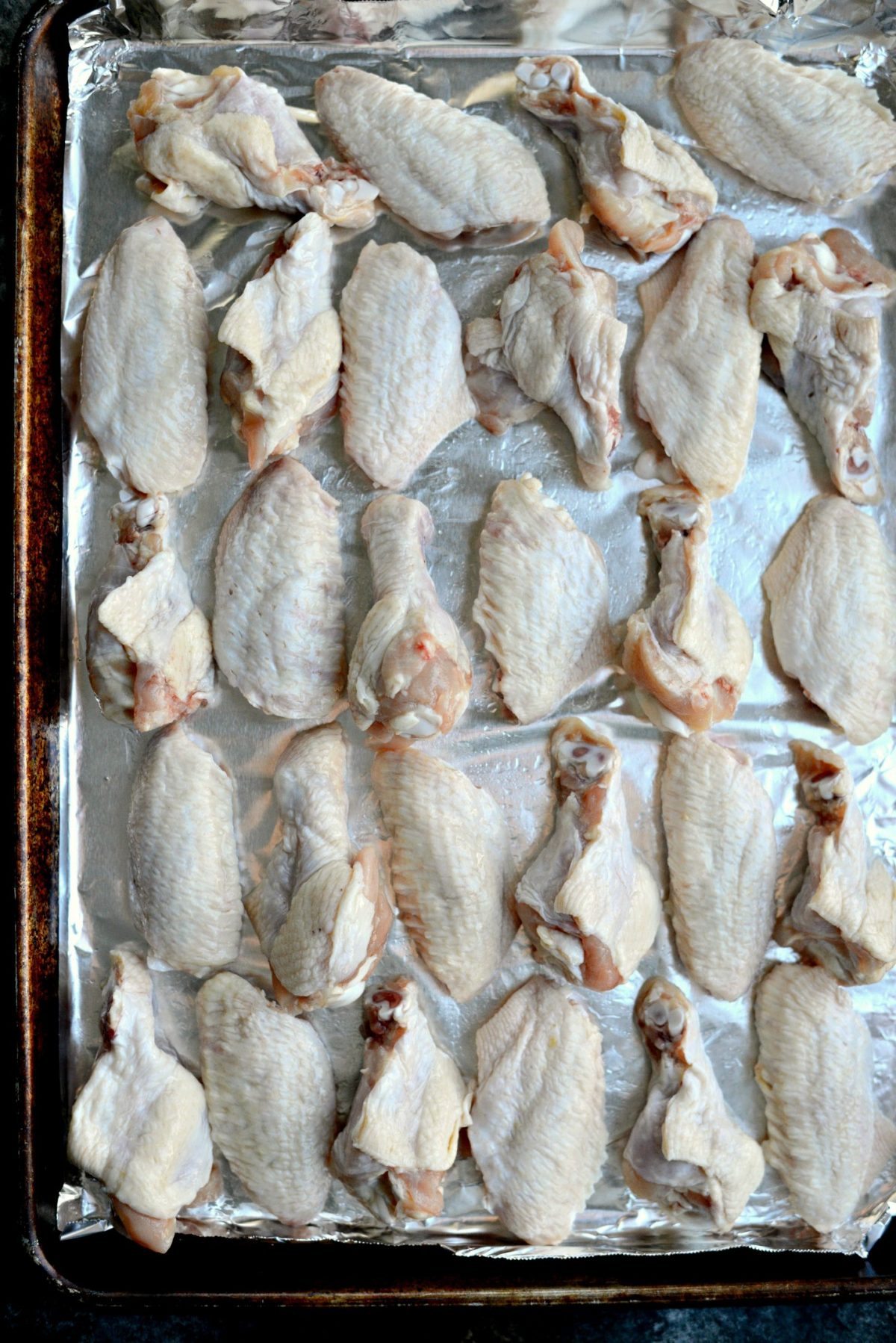 …and toss. Try not to take any deep breathes while your tossing the wings as you may choke on the fumes.
Not even kidding.
Serve these spicy garlic chicken wings with the best blue cheese dip and prepare yourself for becoming a saucy mess.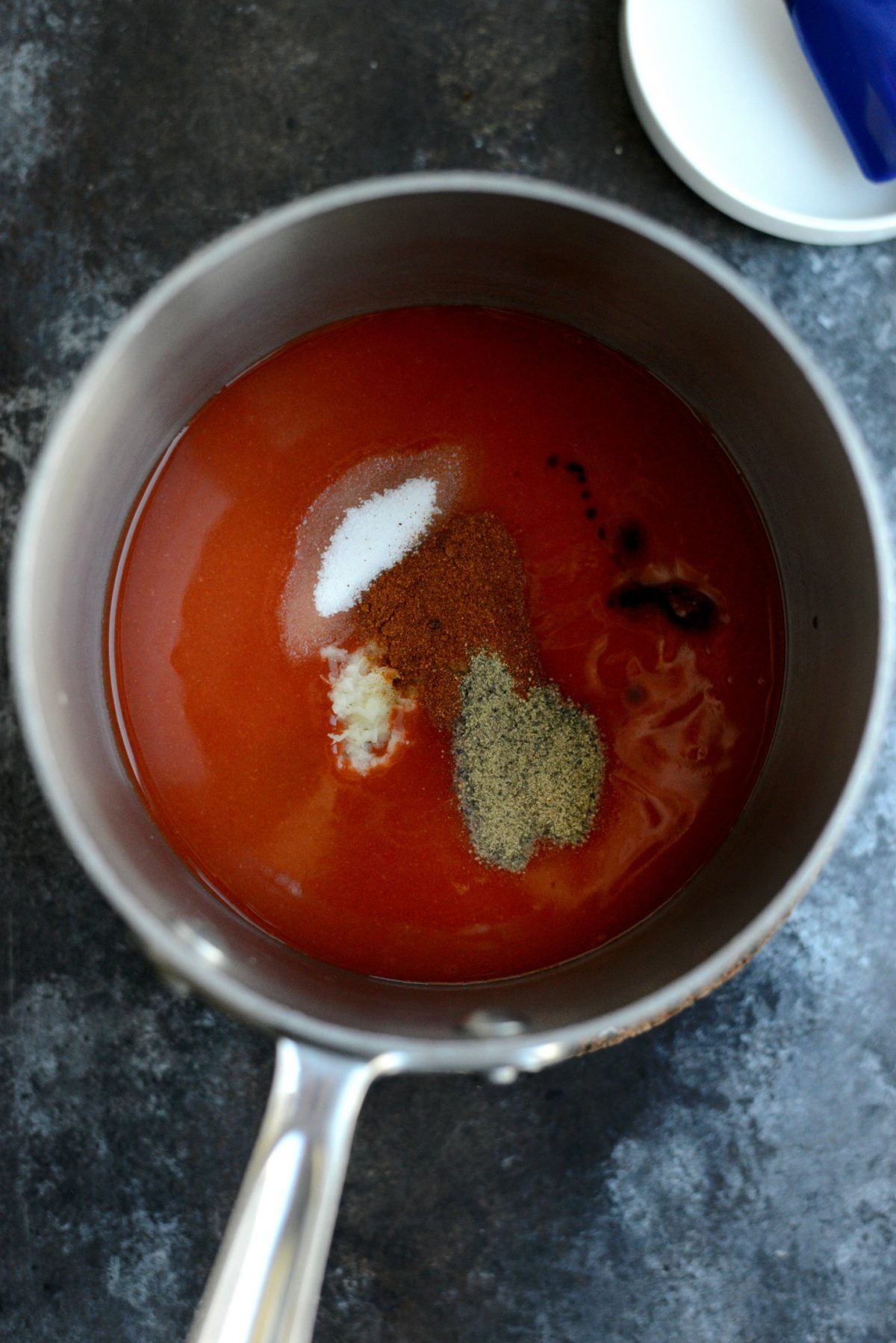 You may also want to grab a glass of milk, a roll of paper towel, a bib and maybe a bucket of ice water to dunk your head into.
Other than that, you're all set.
Enjoy! And if you give this Spicy Garlic Chicken Wings recipe a try, let me know! Snap a photo and tag me on twitter or instagram!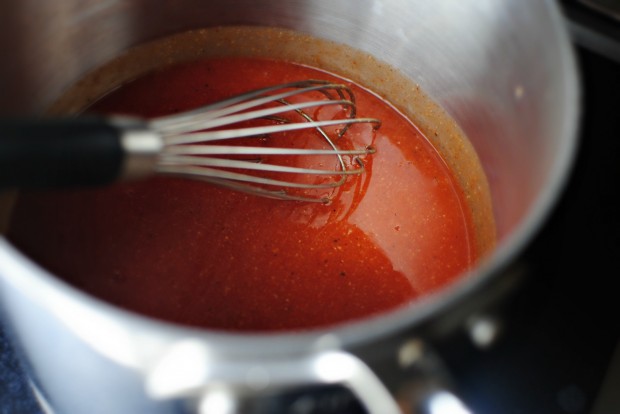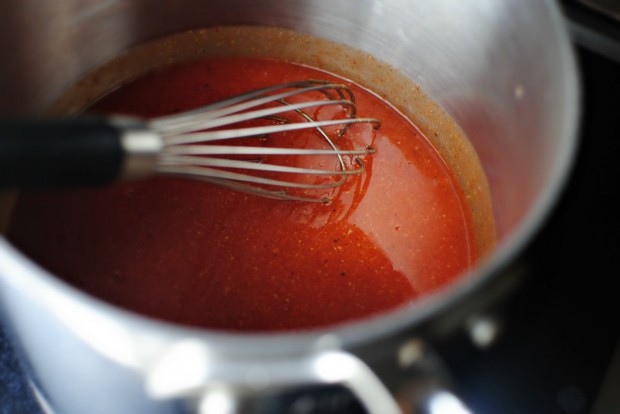 Read more: Authentic Szechuan Sauce | Family Cuisine