This recipe for homemade steak sauce is a blend of flavorings that takes just 5 minutes to put together, and pairs perfectly with any cut of beef. Steak sauce takes an ordinary steak and elevates it into a gourmet meal!
There are so many different ways to add flavor to steak, from a hearty mushroom sauce, to homemade spice rubs to bold and savory steak sauce. What I love about this sauce is that it comes together so quickly, and is delicious with all different types of meat.
Reading: how to make steak sauce at home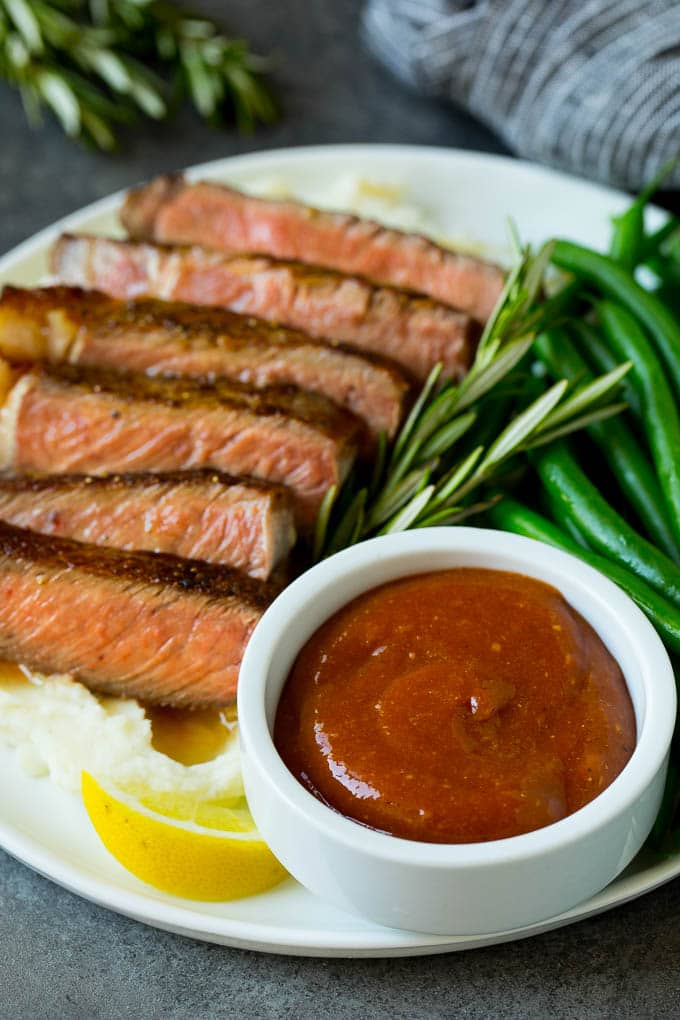 Who needs bottled steak sauce when you can make your own that tastes better and costs less money?! This recipe contains just a handful of ingredients, and is a staple condiment in my house.
How do you make steak sauce?
Read more: how to cook ragu alfredo sauce | Family Cuisine
Start by placing ketchup, Dijon mustard, horseradish, Worcestershire sauce, hot sauce and seasonings in a bowl. Stir everything together until a smooth sauce forms. Use the sauce immediately, or store it in the refrigerator for later use.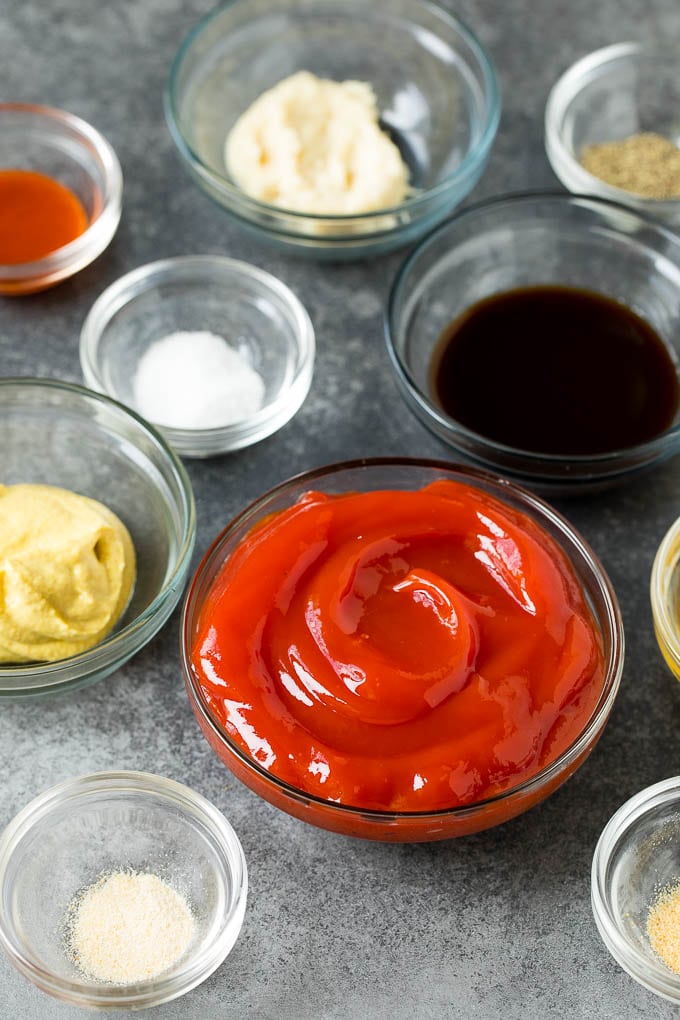 Tips for the perfect sauce
I use jarred refrigerated horseradish, as it's convenient and tastes great. This is the secret ingredient that really makes the sauce special.
Look for a ketchup that has no high fructose corn syrup, the flavor will be better.
This sauce stays fresh in an airtight container in the refrigerator for up to one week. You can also freeze the sauce for future use. Simply thaw the sauce in the refrigerator and it will be ready to use.
While this sauce is obviously delicious with steak, I also serve it with grilled chicken, pork tenderloin or on hamburgers. It also makes a great dip for french fries!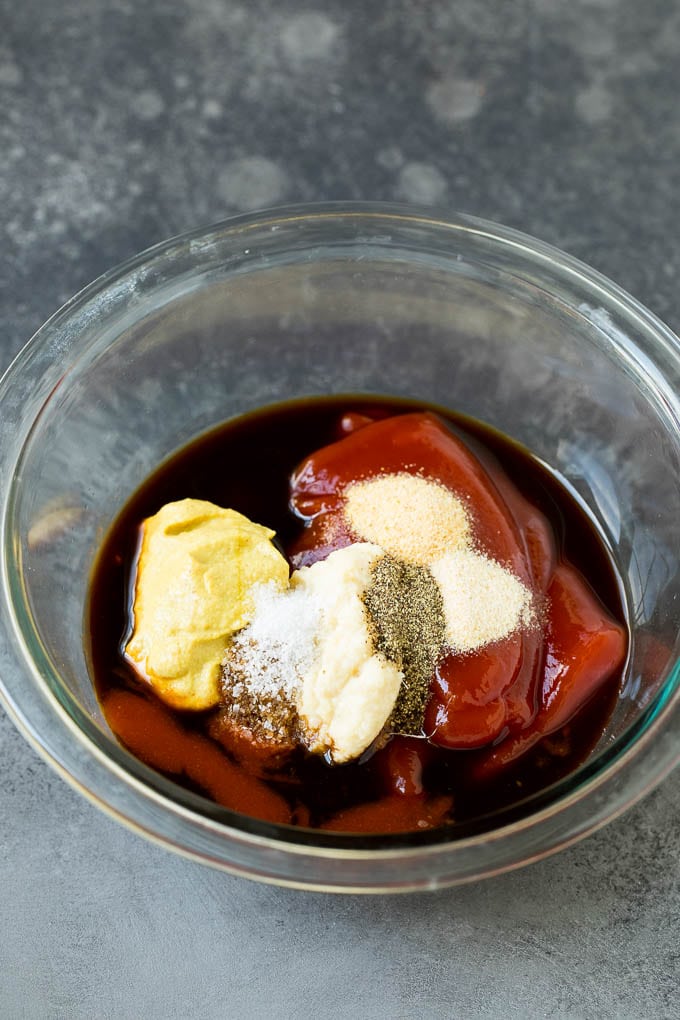 Steak sauce flavor variations
This sauce is delicious as-is, but you can add other ingredients to customize it to your tastes.
Garlic Lovers: Add 2 teaspoons of sauteed garlic instead of the garlic powder listed in the recipe.
Sweet and Savory: Increase the amount of honey to 1 1/2 tablespoons.
Mexican Style: Add 1 teaspoon of chili powder, 1/4 teaspoon of cumin, 1/4 teaspoon of coriander and 1 teaspoon of lime juice.
Asian Style: Swap out the Worcestershire sauce for low sodium soy sauce. Add 1 teaspoon toasted sesame oil, and 1/4 teaspoon ground ginger.
Spicy: You can up the heat level by using more hot sauce, or add buffalo wing sauce or sriracha sauce to taste. Another option is to add 2 teaspoons of canned chipotle peppers.
Creamy: Stir in 1/3 cup mayonnaise for a creamier sauce.
Read more: how to make palabok sauce without shrimp | Family Cuisine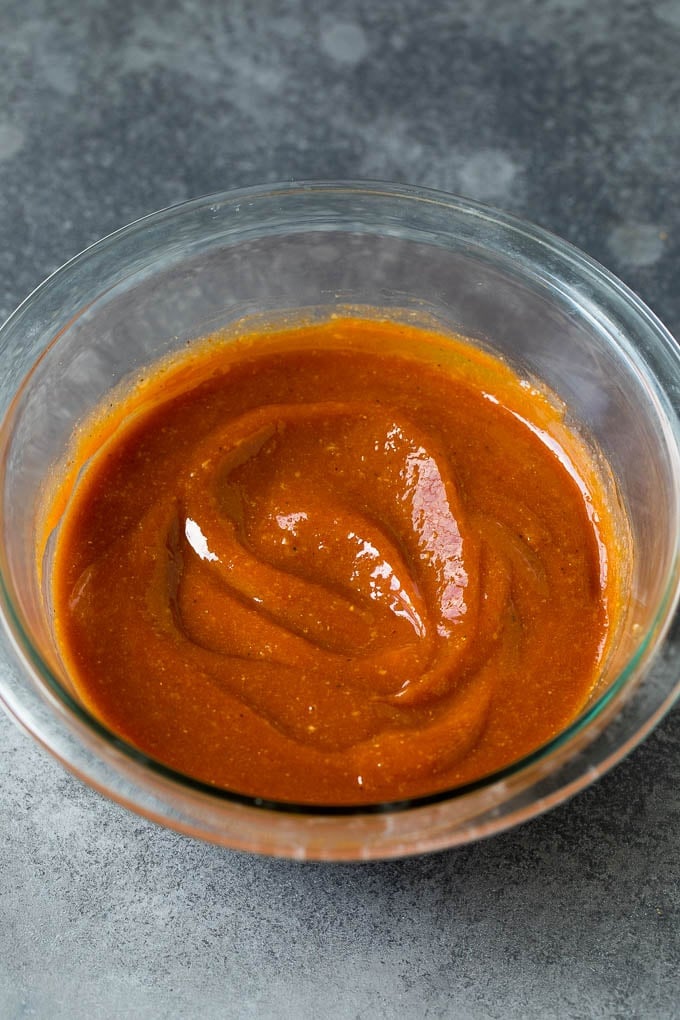 What condiments go with steak?
Steak sauce is always a delicious accompaniment to beef, but there are plenty of other options to try.
Compound Butter: Mix softened butter with herbs, garlic, spices and other flavorings such as lemon zest. Place 2 teaspoons of the butter on top of your cooked steaks.
Herb Sauce: Fresh herbs are the perfect complement to decadent steak. Try a basil pesto or parsley gremolata.
Salsa: Steak goes well with all types of salsa, from salsa verde, to pico de gallo, or even a fresh pineapple salsa.
Tapenade: I love to add a scoop of olive, artichoke or sun dried tomato tapenade on top of a steak.
Aioli: Mix garlic, herbs and spices into mayonnaise to make a creamy dipping sauce for your meat.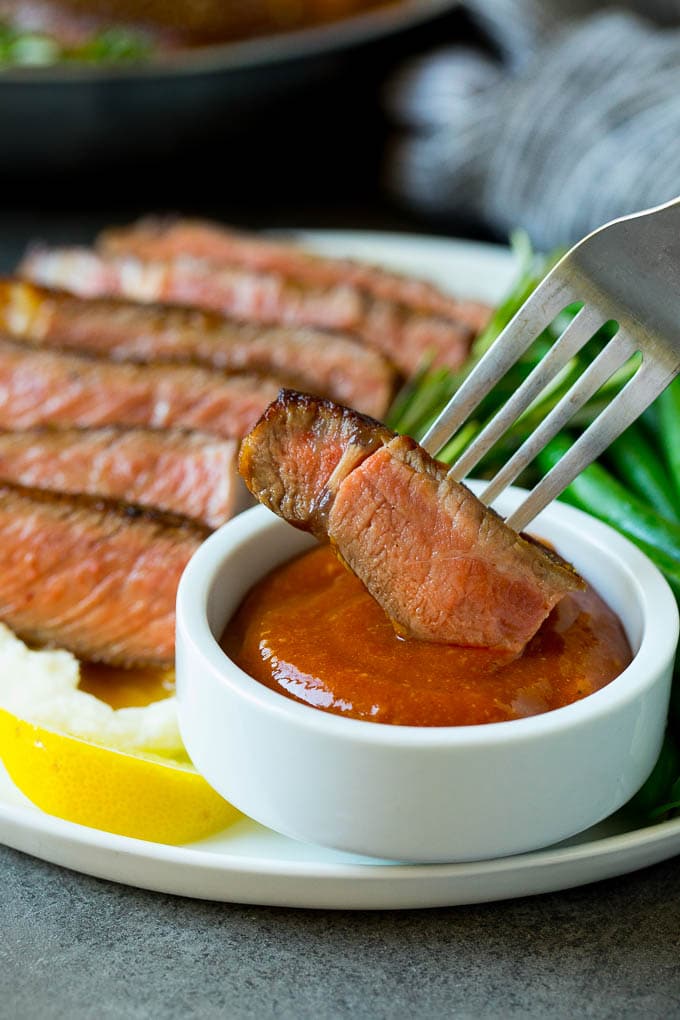 Once you try this steak sauce, you'll find yourself whipping up a batch almost every week – it's just that good!
Read more: how to make pina colada sauce for coconut shrimp | Family Cuisine
More ways to enjoy steak
Steak Kabobs
Marinated Flank Steak
Steak Tacos
Pepper Steak
Garlic Steak Bites
Steak Sauce Video