Sheet Pan Stir Fry is the easiest way to make a quick stir fry at home. You only need three ingredients: chicken, vegetables and sauce. Bake it without the mess on one sheet pan!
This takeout dinner is quick and easy to make, just like my Sesame Chicken and Shrimp Fried Rice. This sheet pan dinner is even easier.
Reading: how to make stir fry in the oven
Dinner time just got easier! This one pan chicken stir fry is so quick to prep and bake, it's perfect for busy weekdays or you simply need an easy meal. Everything cooks together on one sheet pan in the oven, in just 15 minutes. I serve it with rice. Leftover sauce can be simmered until thick and drizzled over the finished dish. This recipe is quick, easy and delicious!
Ingredients:
chicken breast or thighs
broccoli
onion
garlic
peppers
stir fry sauce
Read more: how to cookpackaged pan stir fry noodle ramen | Family Cuisine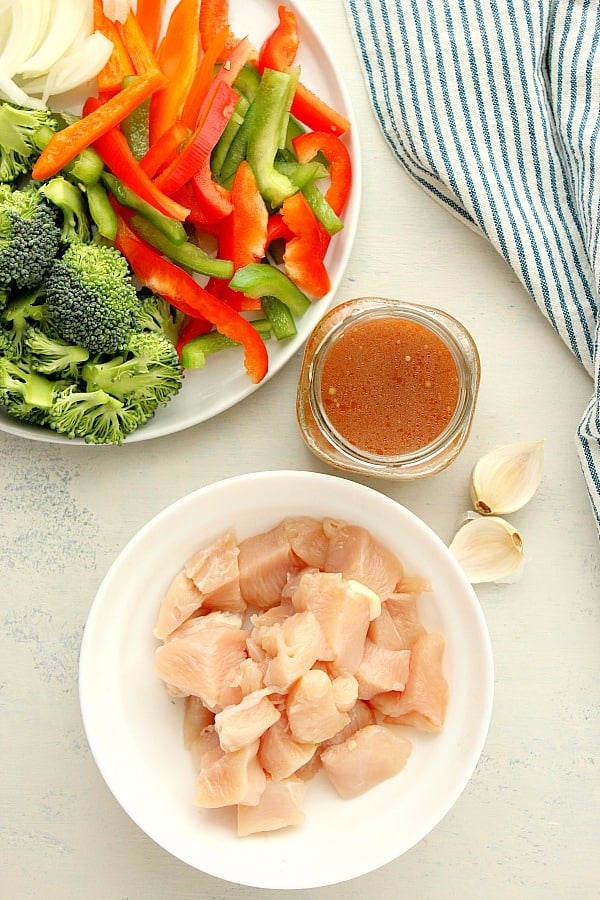 How to make sheet pan stir fry?
Chop veggies and chicken.
Make stir fry sauce.
Arrange everything on oiled sheet pan. I sprayed mine with olive oil cooking spray.
Drizzle half of the stir fry sauce over the ingredients and stir in. I top the chicken with minced garlic.
Bake until the chicken is done and veggies are tender.
Simmer remaining sauce until it thickens and serve over finished dish.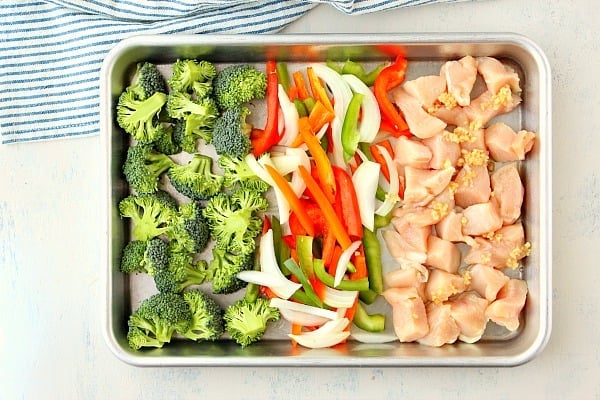 What vegetables can I use?
I always go for broccoli florets, onions and bell peppers. You can add sugar snap peas, water chestnuts, mushrooms, thinly sliced carrots, and others.
Can I make this dish in the air fryer?
Absolutely! The air fryer is a perfect choice, especially during summer, when you don't want to heat up the house. Cut the cooking time by half. Check if the chicken is done and cook for 2 to 3 minutes more if needed.
Read more: ginger how to add to stir fry | Family Cuisine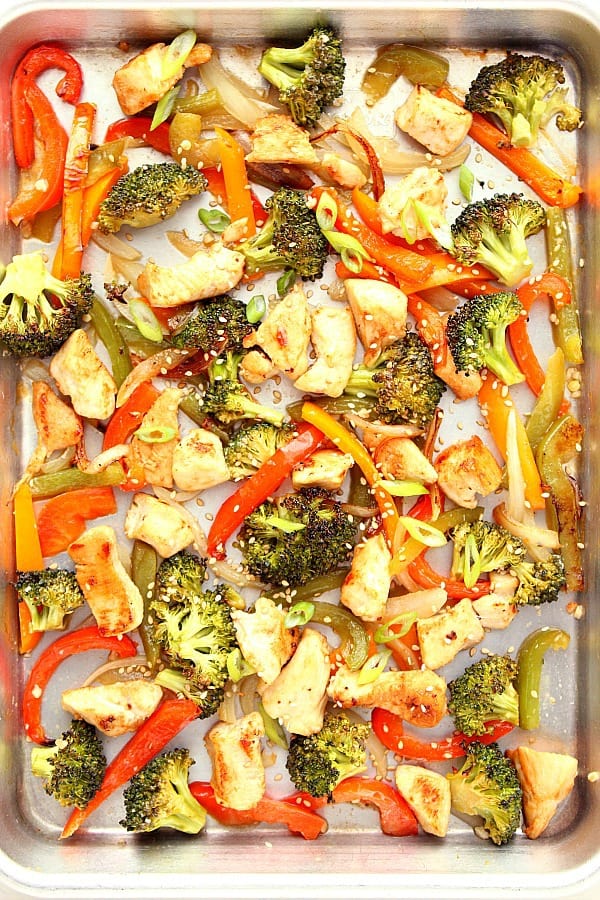 More easy Asian dinner recipes to make at home:
General Tso's Chicken
Firecracker Chicken
Ramen Stir Fry
Baked Teriyaki Salmon
For more recipes like this one, feel free to browse the Asian category.

If you like this recipe and make it, snap a photo and share it on INSTAGRAM! Tag me @crunchycreamysweet so I can check it out and leave a comment! 😀
Read more: how to cut up baby bok choy for stir fry