Beef and Broccoli
This post may contain affiliate links. Please read my disclosure policy.
This classic Chinese beef and broccoli recipe is quick and easy to make homemade, and tastes even better than the restaurant version!
Reading: how to make stir fry rice in a wok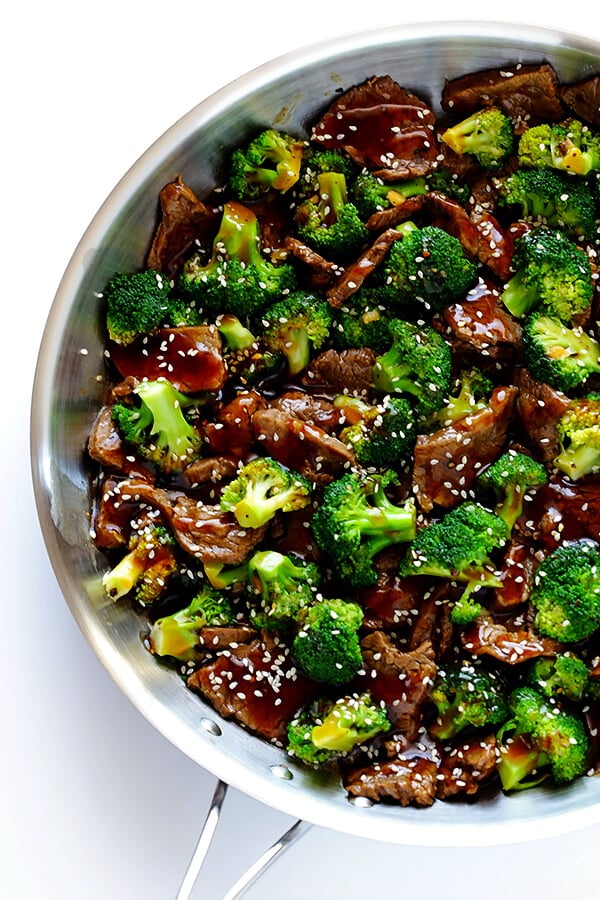 There's so much broccoli in my life lately!
First off, my fridge has been overflowing with multiple kinds of broccoli from my CSA, grown by my lovely Burmese friend Si Si who works with this cool organization. I must say, her organic broccoli is some of tastiest I've ever tried, and I've been choppin', sautein', roastin', and slawin' it like crazy lately. So good.
But then, I've also got to tell you the cutest thing. When Si Si first heard that I was dating Barclay last summer, she was soooo excited about it and couldn't wait to meet him. But English is her second language, and his name (pronounced bar-klee) was a tricky one to remember. So I told her to just think of broccoli, and I still remember how her eyes lit up and she broke into the biggest smile. "I love broccoli!!" she exclaimed.
And the nickname was born. 🙂
Now, whenever I go to see her or we chat on the phone, she always makes sure to tell me again and again to be sure to "say hi to Broccoli" for her. Or she'll invite me and Broccoli over for some Burmese noodles. Or — one of my favorite little moments — when Barclay came to visit the CSA-kickoff party a few weeks ago at her garden, she got a big kick out of him purchasing some of her broccoli to take home. Some broccoli for Broccoli. Made me so happy.
Read more: how to make stir fry chicken crispy | Family Cuisine
Anyway, all that said, this week I randomly was craving some retro beef and broccoli. I used to always love ordering this stuff at Chinese restaurants back in the day, and love how easy it is to make at home. So I whipped up a quick batch and snapped some photos just in case you might ever have a nostalgic craving for this stuff too.
Beef and Broccoli Recipe | 1-Minute Video
Here's a cute pic I snapped of Barclay out in Si Si's garden before we made our way to her actual broccoli. These two. ♥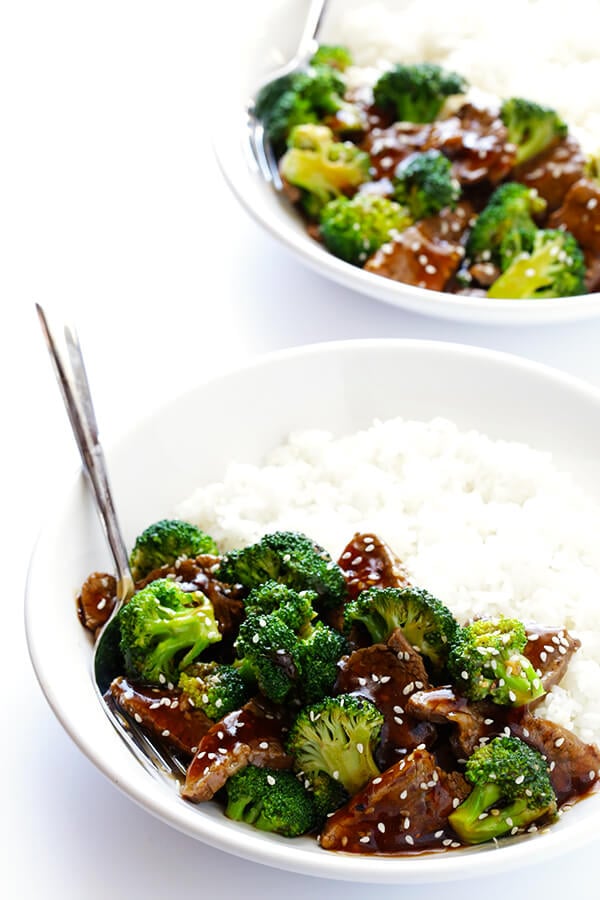 Alright, back to this recipe. I've gotta say — I've had some good beef and broccoli in my day, but probably more not-so-good beef and broccoli in my day.
Oof. Has anyone else had the same experience?? I feel like this dish starts with so much potential, based around two of my favorite ingredients. (Here's lookin' at you fresh broccoli, and — my forever guilty pleasure — tender steak.) But after that, it seems like so many restaurants just phone in the sauce, making what could be an awesome dish instead totally bland and soggy and "meh".
Not acceptable.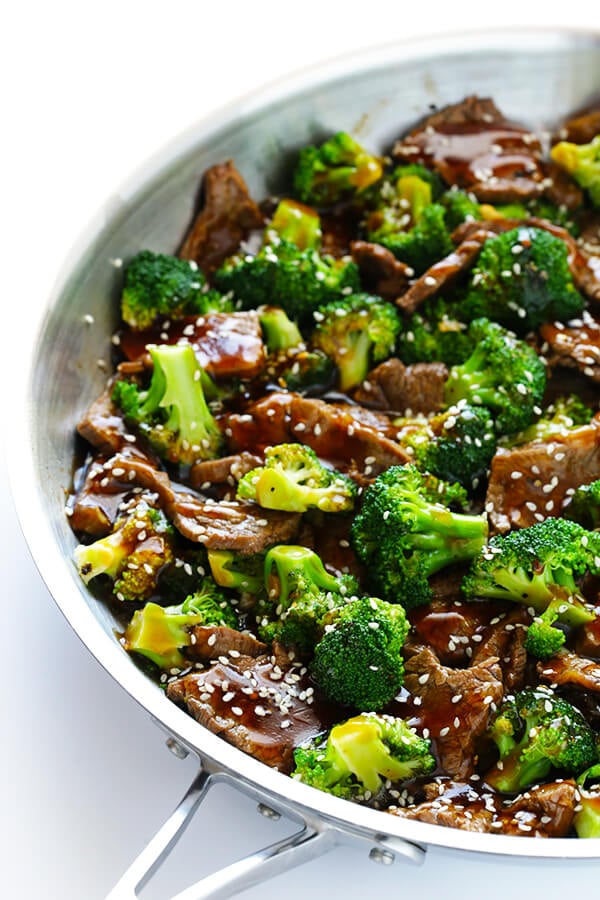 My homemade version, on the other hand, is everything I always hope that broccoli and beef will be when I see if on a menu. It's made with tender-crisp broccoli (and lots of it), marinated and perfectly-cooked flank steak, and lots of sauce that's actually bursting with savory flavors. So good!
Read more: Deep Fried Cornish Game Hens | Family Cuisine
And even better? It can be on the table easily in 30 minutes. (Or if you're a super-efficient multi-tasker, closer to 20!)
So who's ready for some beef and broccoli?
I thought so. 🙂
Enjoy!
Print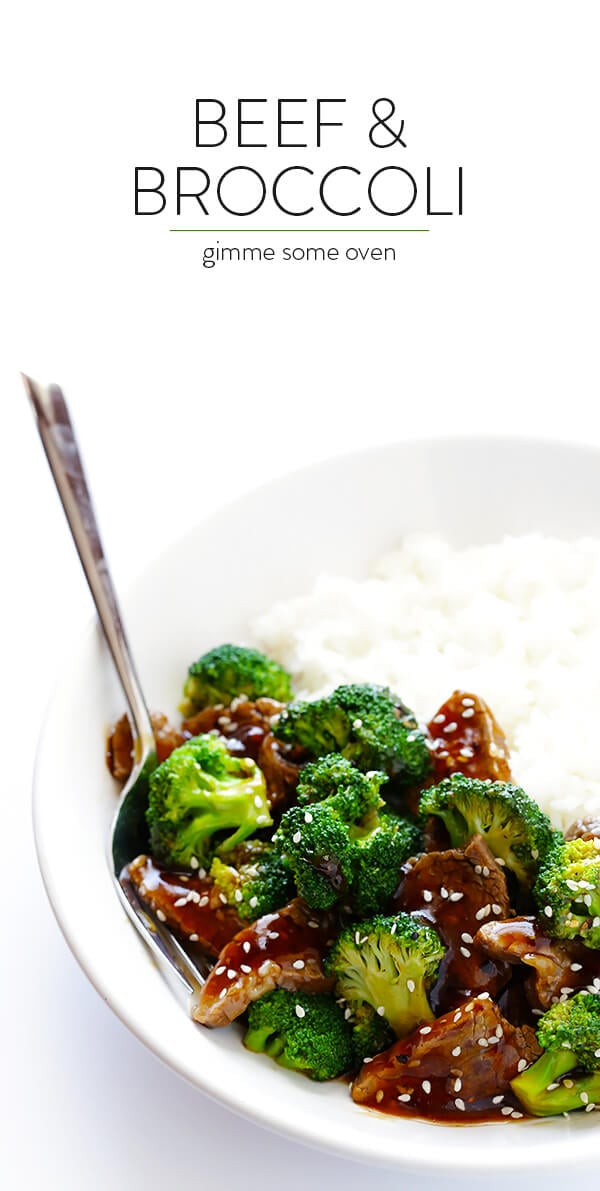 Share this Post
Read more: how to make egg fried rice in rice cooker | Family Cuisine