This easy Strawberry Sauce has three ingredients and it only takes about twenty minutes to make. Serve over ice cream, Belgian waffles, buttermilk pancakes, angel food cake, biscuits, toasted English Muffins and cheesecake. This delectable topping can be made up to three days in advance and stored in an airtight container in the fridge.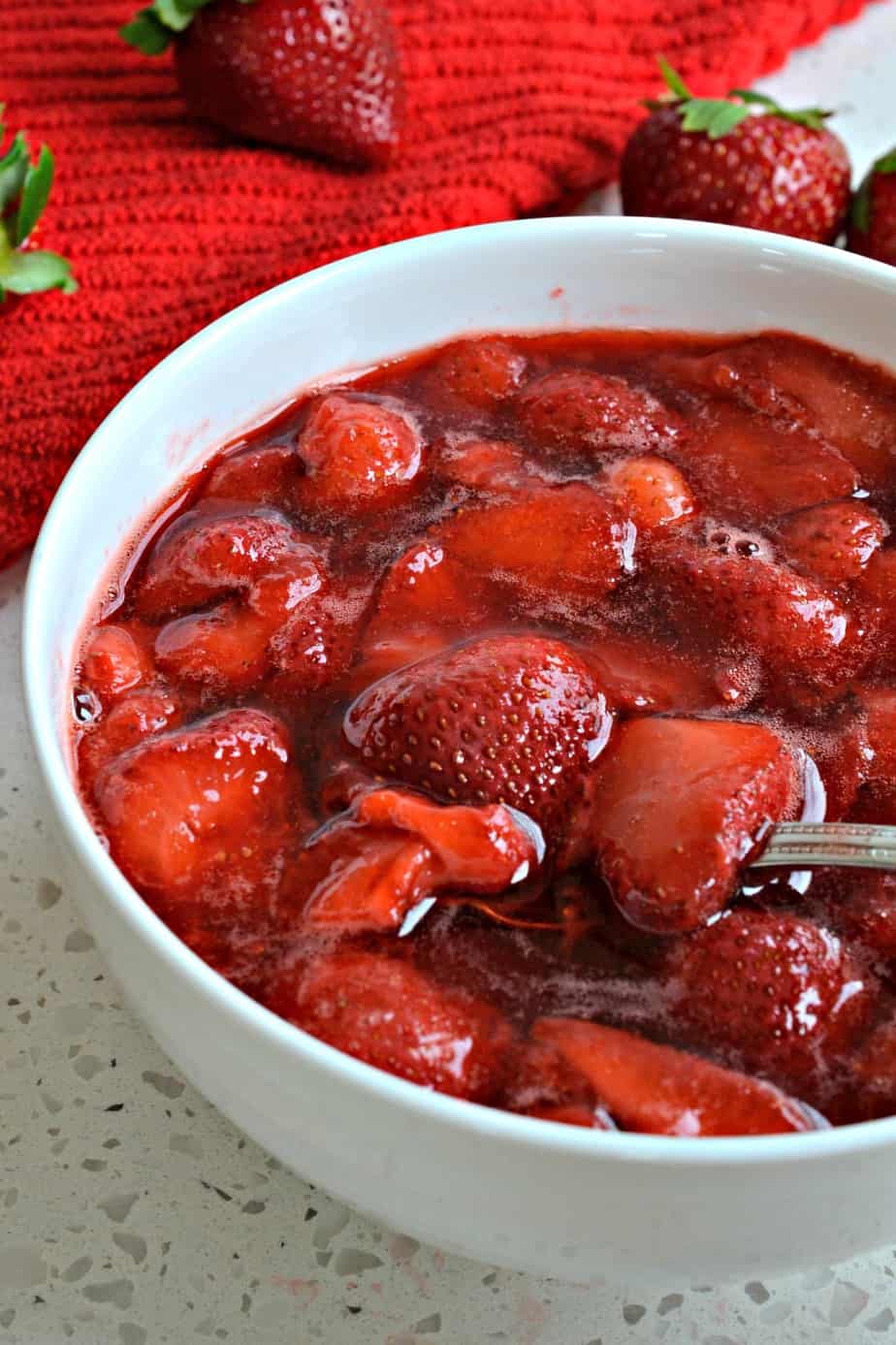 Spring is right around the corner and with it comes sweet strawberries. I bought these strawberries the other day and the batches coming in are really starting to sweeten up. Most of the strawberries consumed in the United States are from the sunny state of California. The Golden State accounts for eighty percent of what we consume of this delicious berry.
How do you make Strawberry Sauce?
Start by hulling and slicing your strawberries. Now add them to a saucepan and sprinkle with sugar. Next turn the heat on medium low and bring to a low boil. Once boiling reduce heat and simmer for 10-15 minutes. As the berries simmer they will soften and make plenty of juice. The sauce will thicken more as it cools.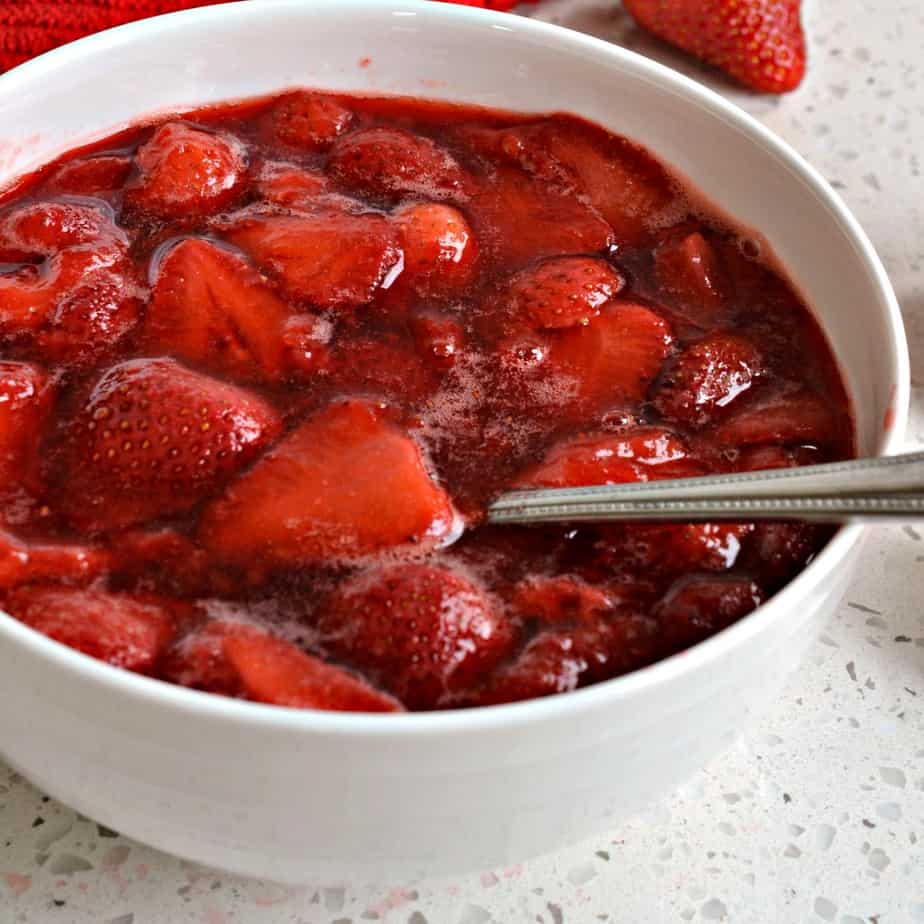 Recipe notes and helpful tips
Use the ripest sweetest fresh strawberries you can find. If at all possible use organic strawberries.
Do not simmer them too long as the berries will completely break down. I think the sauce is far better with bits of fresh berries in it.
Store leftovers in an airtight container for up 3 days.
Stir in the vanilla extract after the sauce cools a little bit so the sauce will retain more of the vanilla flavor.
For a change of pace substitute orange juice or lemon juice for the vanilla extract.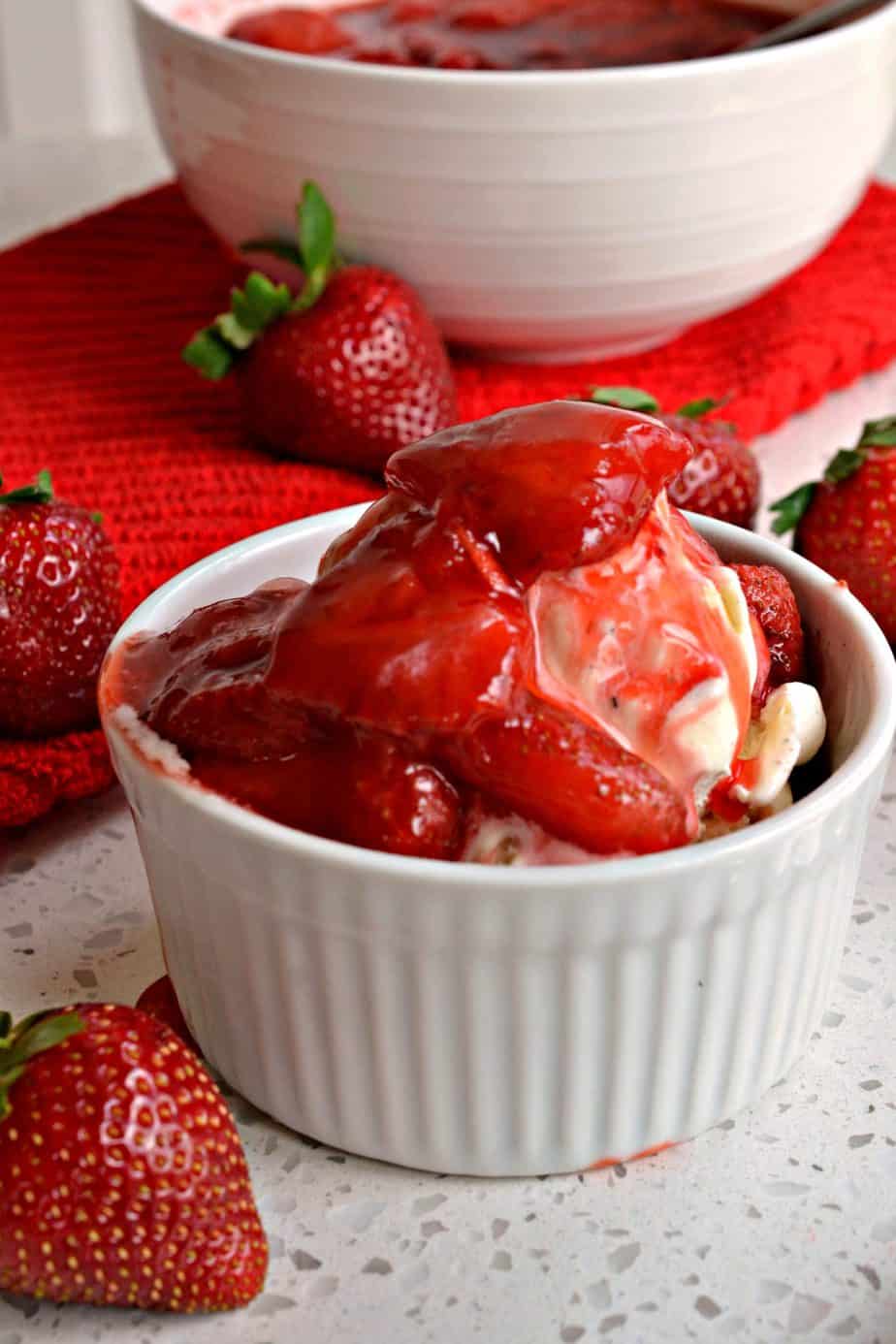 What to serve with fresh berry sauce?
Ice Cream
Angel Food Cake
Belgian Waffles
Buttermilk Pancakes
Easy 7 Up Biscuits
Toasted English Muffins
Cheesecake
Greek Yogurt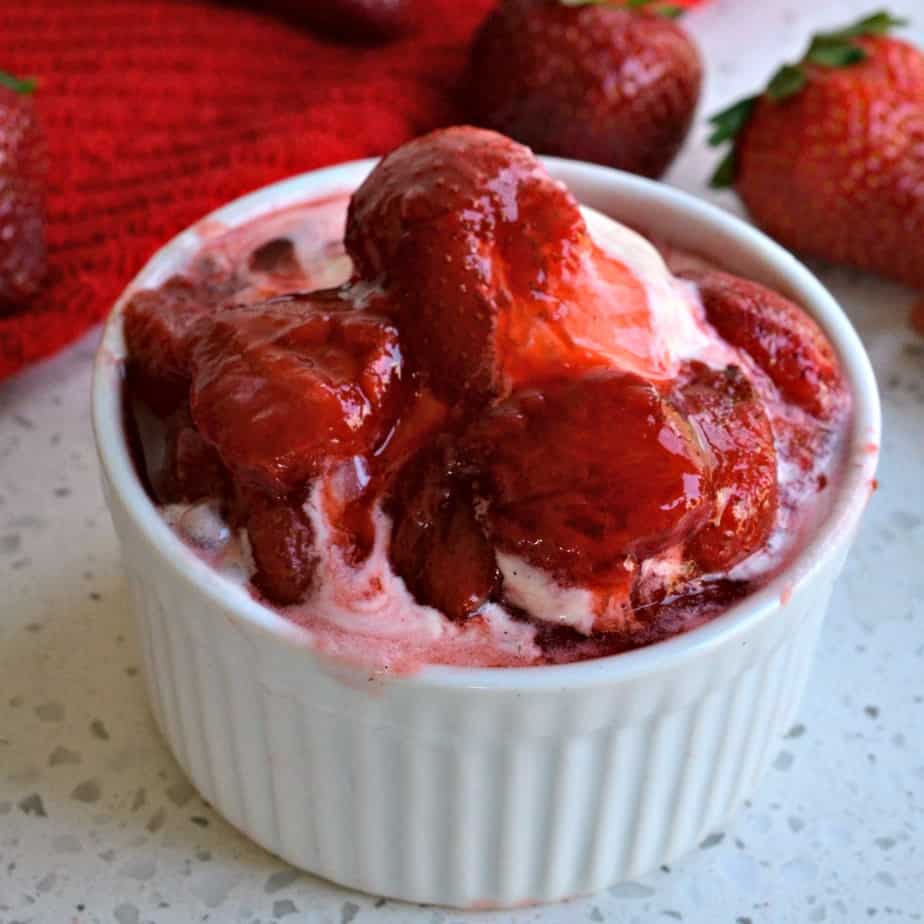 Put the ingredients on your shopping list today and make your loved ones a special treat. Your family will be singing your praises and you won't even notice. You will be licking the bowl, spoon and the pan that you cooked the sauce in.
More strawberry recipes you will love!!
Strawberry Spinach Salad
Strawberry Truffles
Strawberry Slab Pie
Strawberry Rhubarb Pie
Strawberry Ice Cream
Strawberry Cobbler
This post was originally published February 21, 2018 and was republished March 26, 2020 with new content.
Print
On the hunt for more delicious recipes? Follow Small Town Woman on Facebook, Pinterest, and Instagram.
familycuisine.net/wp-content/uploads/2019/05/Beth-1.pdf