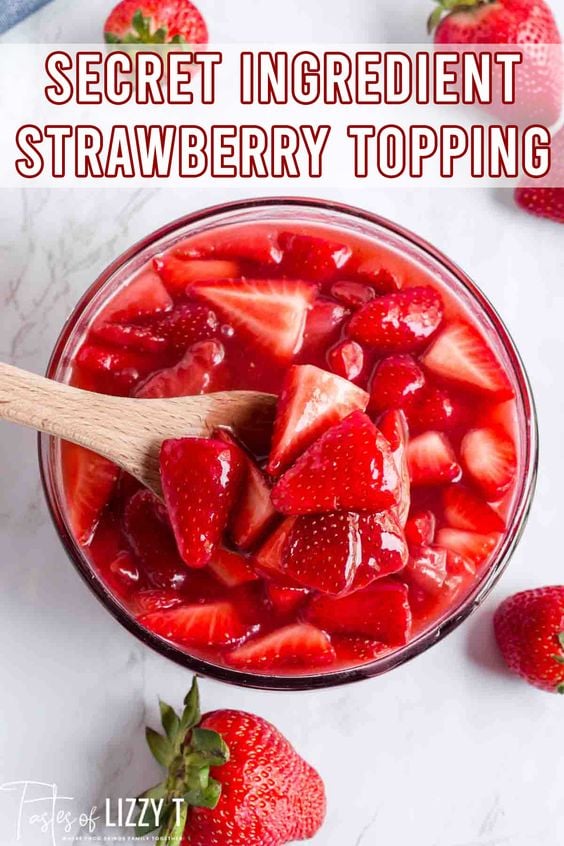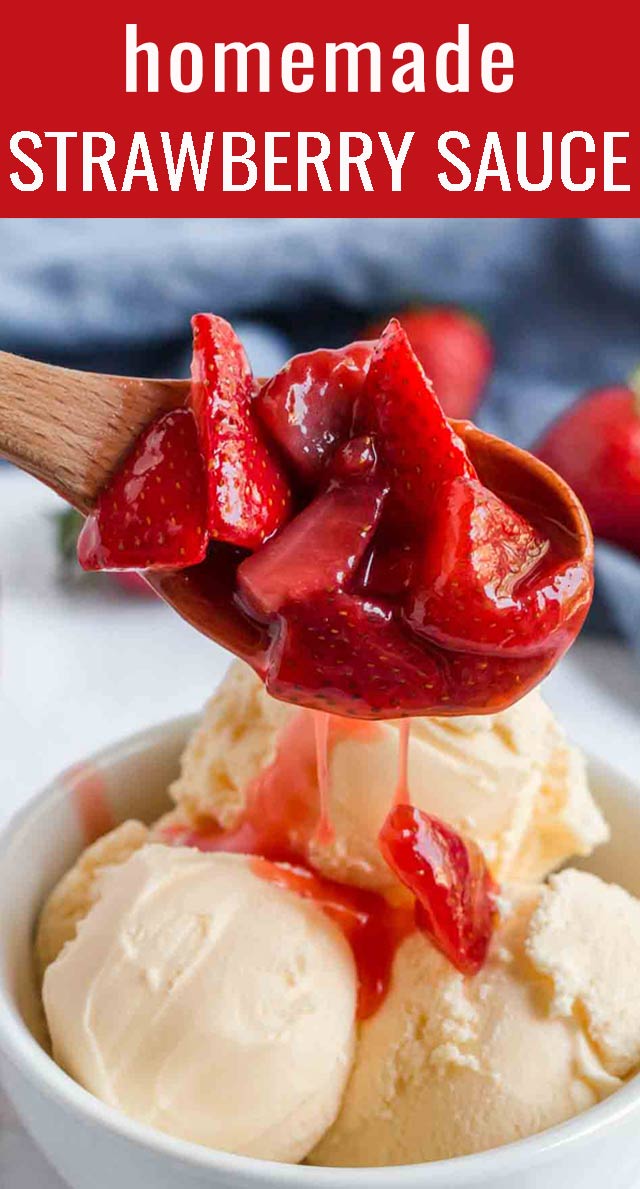 Fresh, sweet strawberries are simmered to make this sweet Homemade Strawberry Topping with a hint of lemon and vanilla that beats store-bought syrup any day. Serve on shortcake, pancakes, pound cake, ice cream….the possibilities are endless!
Do you have a strawberry patch in your garden? We planted a small patch of strawberries at our old house and ate them as soon as they were ready.
Reading: how to make strawberry sauce for strawberry shortcake
Eating strawberries fresh is my favorite way to eat them. Ok…that is a slight lie. If I had my choice, this shortcake recipe would be calorie free and fat free and I'd eat that with strawberries every day.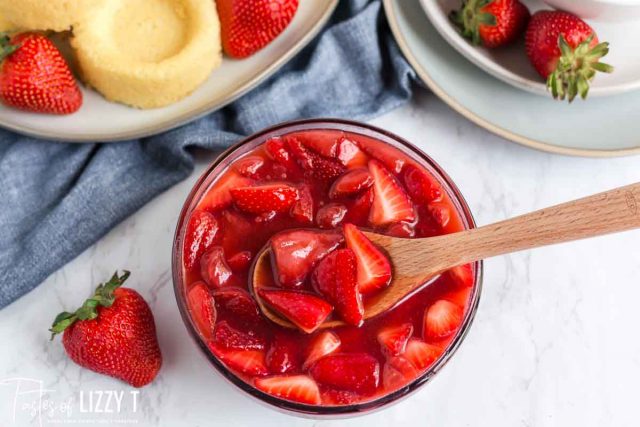 Read more: how to make mint sauce with fresh mint leaves | Family Cuisine
Today I'm going to share with you a recipe for homemade strawberry topping.
Why you'll love this strawberry sauce:
made with fresh strawberries
a light syrup
ready in 20 minutes
perfect topping for cakes and ice creams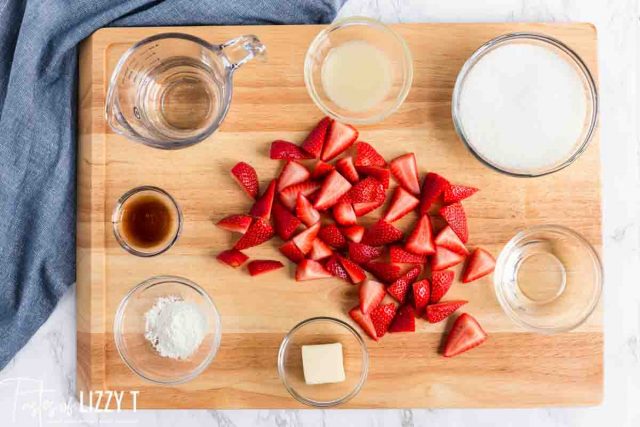 A Secret Ingredient
What makes our strawberry sauce the best? Butter. After the sauce is done cooking you'll add a tablespoon of butter to the sauce. This makes a deliciously rich strawberry sauce. Don't skip it…trust me!
How to Make Strawberry Topping
In a saucepan over medium heat, stir together the strawberries, sugar and water until the sugar is dissolved. Heat the mixture to boiling, stirring often. Reduce heat and add the vanilla and lemon juice.
In a small cup, combine the cornstarch and two tablespoons of water. Mix well.
Pour this into the boiling strawberry mixture. Stir and boil over medium-low heat for 4 minutes or until the mixture has thickened a bit.
Remove the pan from the heat.
Add 1 tablespoon of butter and mix until the butter has completely melted. Again…this is the secret! Don't skip it.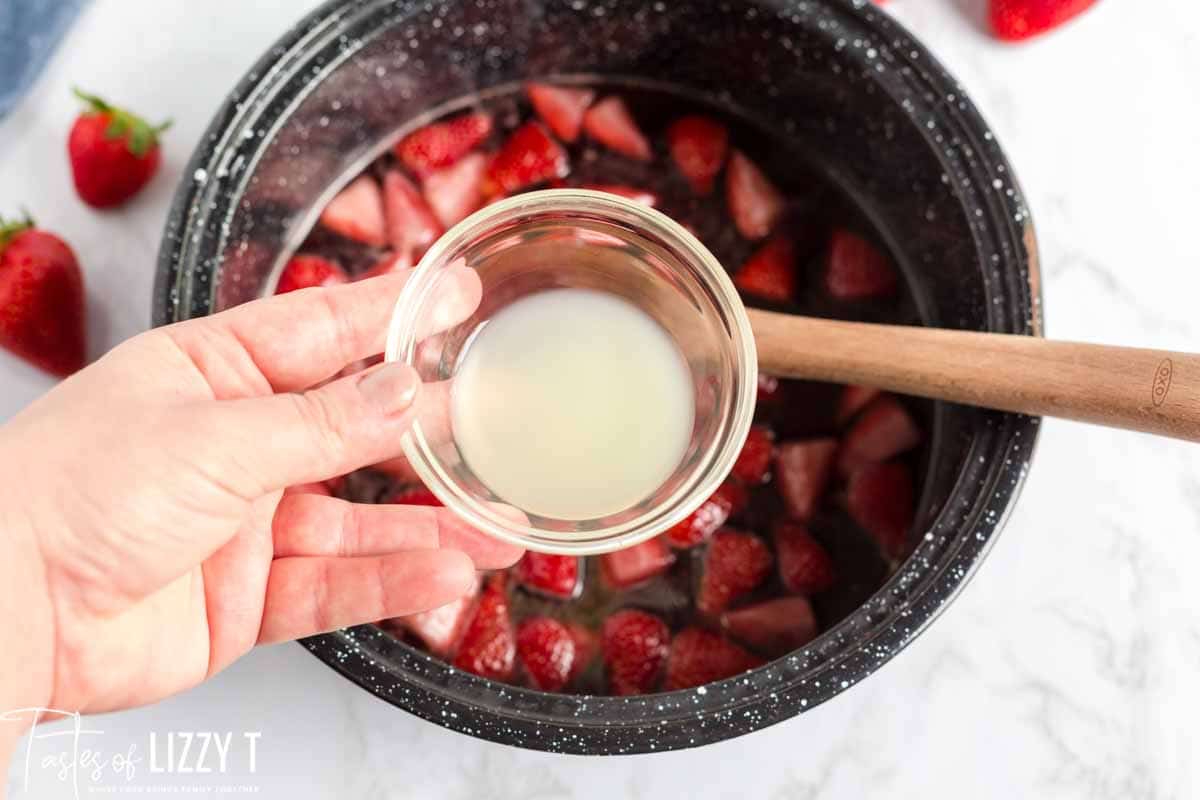 If you'd like your strawberry syrup to have a nice red color, add a few drops of red food coloring. This is completely optional.
Allow the mixture to cool for 15 minutes, then add the last cup of quartered, fresh strawberries. This allows you to have nice chunks of strawberries instead of small strawberry pieces.
What to Serve with Homemade Strawberry Topping
The possibilities are endless, really. Serve on waffles, pancakes, Jell-O cake, shortcake, blend them with ice cream for a milkshake.
Whatever your desire, this simple homemade strawberry syrup recipe with a touch of lemon juice and a hint of vanilla is going to be one you want to save and share with your family and friends this summer.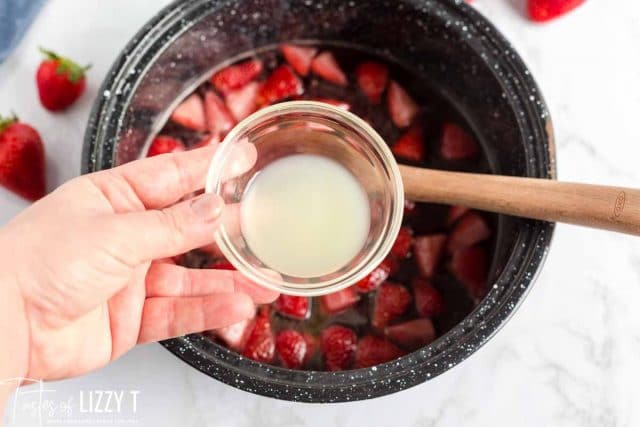 Can I blend this to make a smooth strawberry sauce?
Read more: How to make stroganoff sauce from scratch
Yes! If you don't want chunks of strawberries in your strawberry sauce, blend the sauce with an immersion blender (or regular blender) after cooking to the smoothness that you'd like.
How do you store homemade strawberry topping?
Store the strawberry sauce in an airtight container in the refrigerator.
Can you freeze strawberry sauce?
Yes! You can freeze this recipe in an airtight container for up to 3 months.
Q: What's your favorite strawberry dessert?
Read more: Easy 5 Minute Pizza Sauce | Family Cuisine