Sharing is caring!
Our favorite chicken nuggets dipped in a homemade copycat McDonald's sweet and sour sauce.
Just like probably every other child on the planet my children like the McDonald's chicken nuggets with fries and sweet and sour sauce. That's like the only thing they ever wanted there (well, except the vanilla milk shake, which is the only thing I ever order there, it's unbeatable and I don't really want to know what's in it).
So after the last visit they made there with my husband, I decided it was time to take the matter into my own hands and make the stuff at home. The result was super: tastier, healthier and cheaper! And a copycat McDonald's sweet and sour sauce that was just amazing!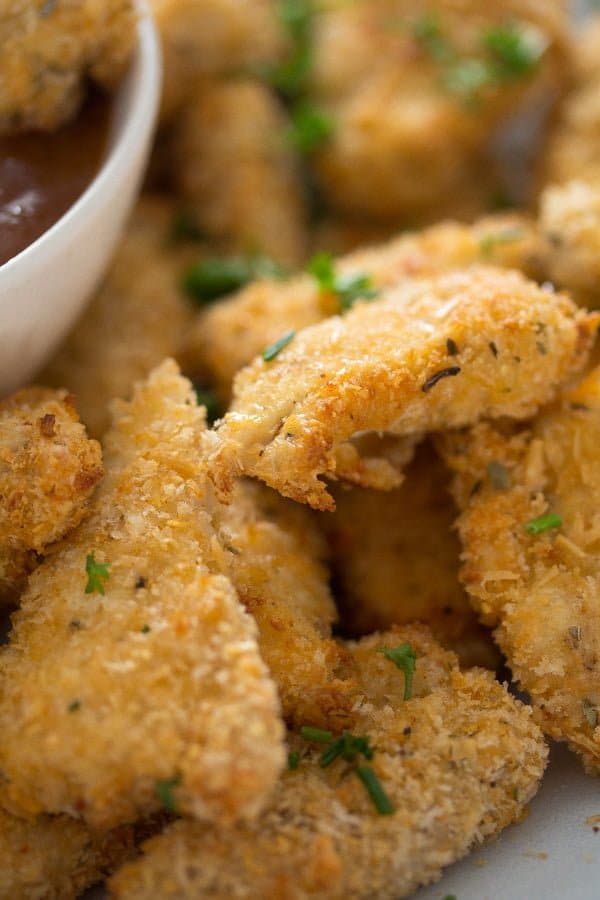 McDONLAD'S COPYCAT SWEET AND SOUR SAUCE
This McDonald's copycat sweet and sour sauce recipe is not exactly healthy considering that it still contains sugar, but the portion was small and at least free from chemicals and other stuff.
This is an easy copycat McDonald's sauce recipe, something that you can definitely make at home. It takes less than 10 minutes from start to finish, the longest part is searching for the ingredients in your pantry probably.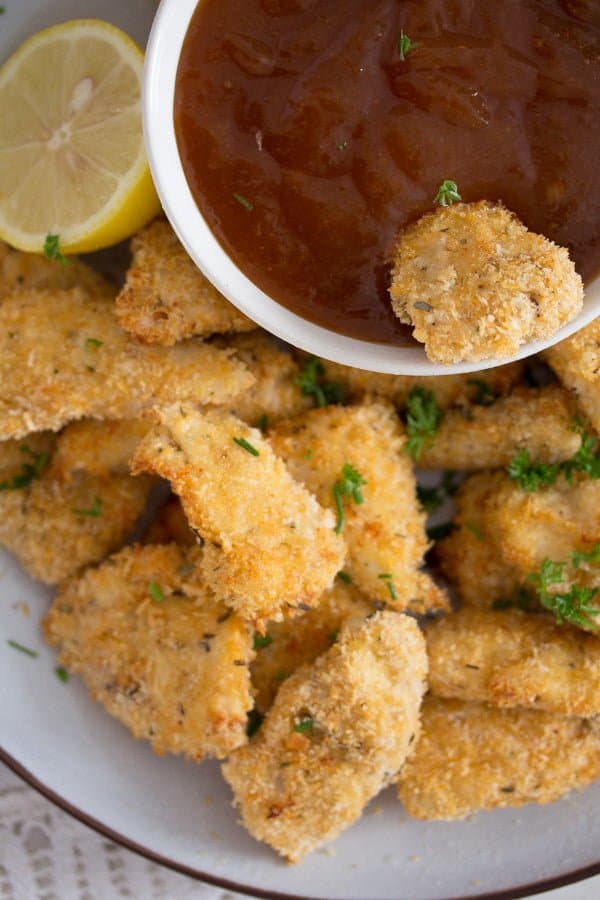 INGREDIENTS FOR McDONLAD'S COPYCAT SAUCE
Apricot jam:
First of all, you will need some good quality apricot jam. I have made this McDonald's sauce recipe many many times, sometimes with bought apricot jam and sometimes with my homemade apricot jam.
It works perfectly with both kinds of jam, the slight differences I've noticed regarded the color (my homemade jam made the sauce a bit lighter in color) and consistency (using bought jam made the sauce slightly stiffer).
Vinegar:
You will also need some vinegar and I strongly recommend using apple vinegar. I've made the sauce once with white wine vinegar and was not pleased with the result, I thought the McDonald's sweet and sour sauce to be a bit too acidic, not as good as it usually was.
Mustard:
When it comes to mustard, I always use medium mustard, the regular sort, nothing fancy. I would not use Dijon or hot mustard for this sweet sour sauce recipe, I think it would interfere with the flavor.
Garlic:
The original recipe for McDonald's copycat sweet and sour sauce uses garlic powder, I used to take that as well, but not anymore. I always use fresh garlic for everything that needs garlic and whenever I buy a small jar of garlic powder I end up throwing away most of it, because I don't use it often enough and after a few months it gets rock hard, so hard I cannot even scratch it out of the jar. And fresh garlic tastes better anyway…
All the other ingredients are pretty straightforward, things you probably have in your cupboard.
Also read: how to make authentic chinese curry sauce | Family Cuisine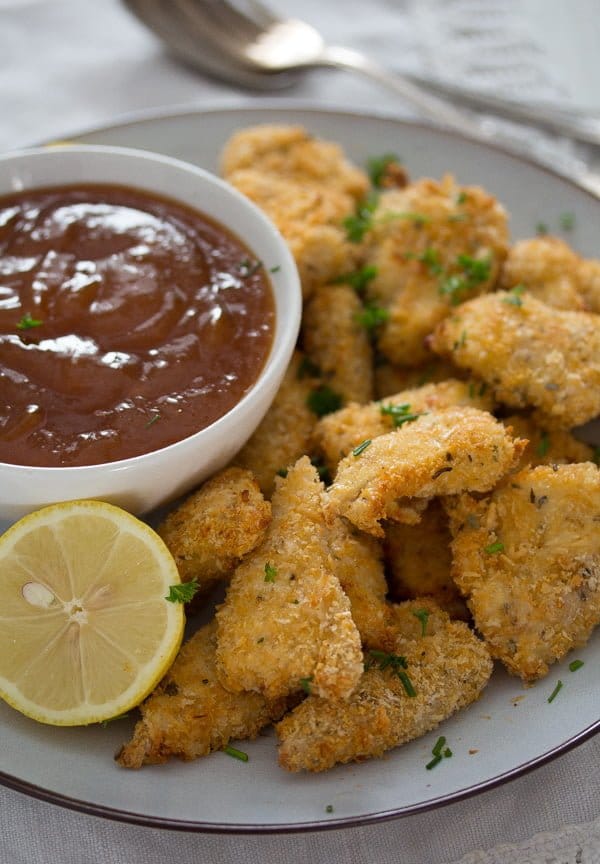 HOW TO MAKE COPYCAT McDONALD'S SWEET AND SOUR SAUCE
Soooooooo easy!
Give all the ingredients except for the water to a small pan, blend shortly with a hand blender. Add the water, turn on the heat. Simmer on medium low heat for about 5 minutes, stirring very often and making sure you scrape the bottom of the pan when you do so.
You will notice that the McDonald's sweet and sour sauce with change its color, becoming darker as it cooks. It will also thicken.
Once the cooking time is over, take it off the heat and let it cool. Stir well before serving. That's it!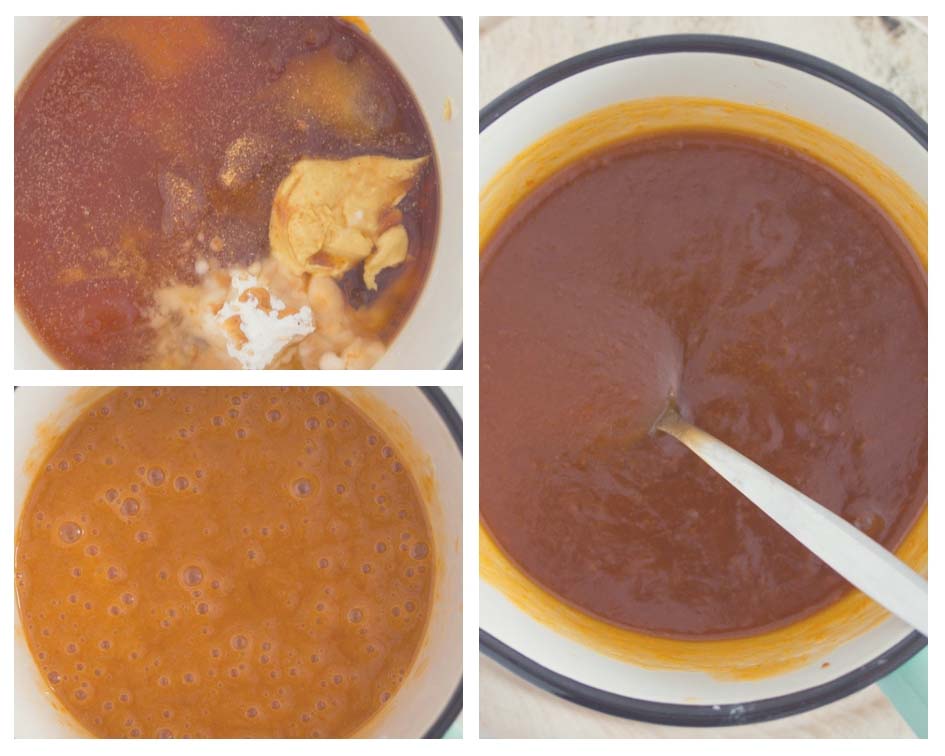 HOW TO SERVE McDONALD'S SWEET AND SOUR SAUCE
I always make it to serve it with chicken nuggets and oven potatoes. I never make fries at home, we are generally not big fans and if we really need some, we get plenty of opportunity of eating good fries at any village celebration there is.
You can only get bratwurst or currywurst and fries or white bread rolls there. So, I save my fries cravings for those occasions, God knows there are plenty of them!
Instead of fries I always make oven potatoes wedges, a very simple and delicious affair involving only some potatoes and some spices. Cut the potatoes into wedges or sticks, rub them with a little oil and lots of spices of choice and put them in the oven. Depending on their thickness, they will need a bit more or less than half an hour.
And then come the chicken nuggets, I have made them so often, I could prepare them in my sleep.
Also read: how to make sauce for stuffed peppers | Family Cuisine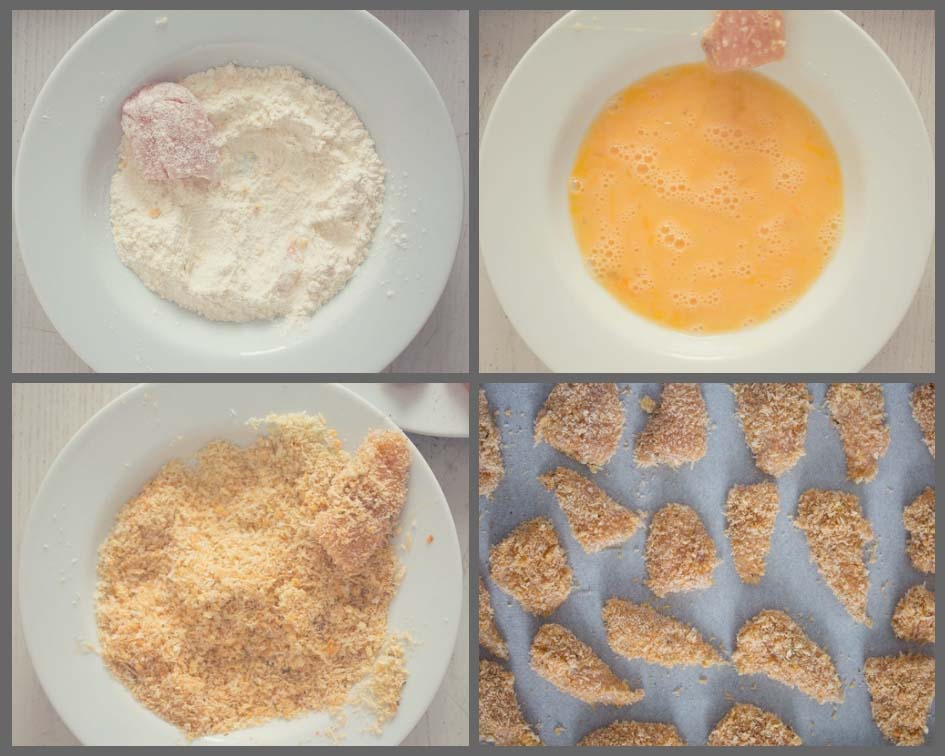 HOW TO MAKE CHICKEN NUGGETS
When I first posted this recipe for chicken nuggets and copycat McDonald's sweet and sour sauce, quite a few years ago, I have only posted once for both recipes. I really feel now that the chicken nuggets kind of deserve their own separate blog post, but as I don't want to confuse the people still coming here to find the whole "menu", I will leave this blog post as it is.
However, I do plan of writing a blog post just about these wonderfully tender chicken nuggets, they are really worth it!
One thing I have to mention now is that I pre-bake the panko breadcrumbs I use for making the chicken nuggets. I find that the short baking time that the chicken nuggets need is not long enough for the panko breadcrumbs to achieve a nice golden color.
So, I pre-bake them for about 5-7 minutes or until nicely golden. The gold color should be light gold at this point, after baking the chicken nuggets the golden color will turn to golden brown, the way it's supposed to be.
Let the baked panko breadcrumbs cool completely before mixing them with the Parmesan cheese.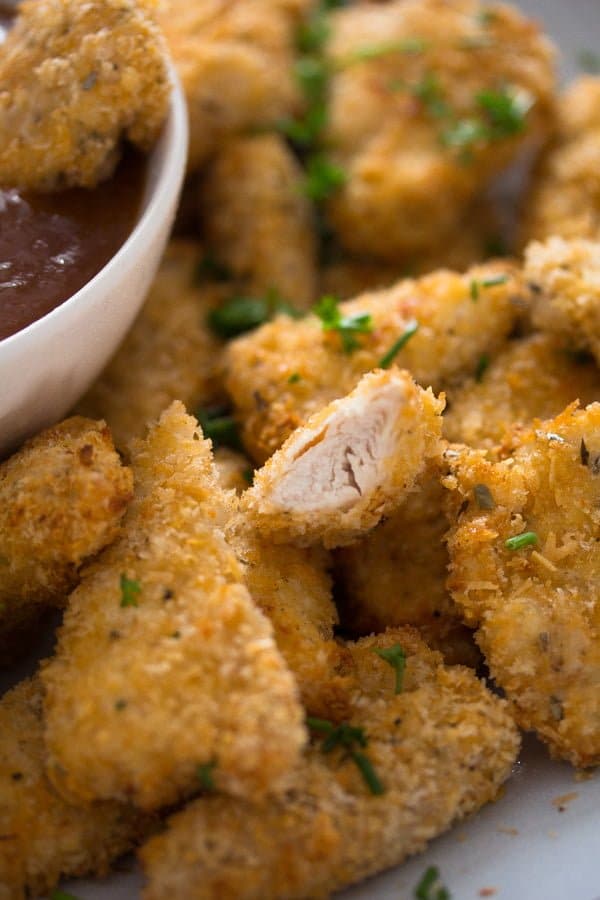 WHAT TO DO WITH SWEET AND SOUR SAUCE LEFTOVERS
But back to how to serve the McDonald's sweet and sour sauce. Although this sweet sour sauce recipe makes a rather small batch, a little goes a long way and we always have some leftovers. They keep well in the fridge, we had them for at least one week before I scraped the last bits out of the jar.
My favorite way of using the leftovers of this sweet and sour sauce recipe is to smear them on a slice of good sourdough bread and top the bread with Camembert slices and salad leaves. So good, I would make myself a sandwich now, if I only had some sweet and sour sauce in the fridge.
Also read: how to make garlic butter sauce for salmon | Family Cuisine
I have also stirred one or two teaspoons in this yogurt dressing for salad and had it as some kind of chutney substitute with lentil dal or curry.
Another idea would be to smear some puff pastry squares with it, top it with Camembert again and bake it until the cheese is nicely melted. Sprinkle with freshly ground black pepper and add some rocket on top just before serving. A beautiful appetizer or light meal.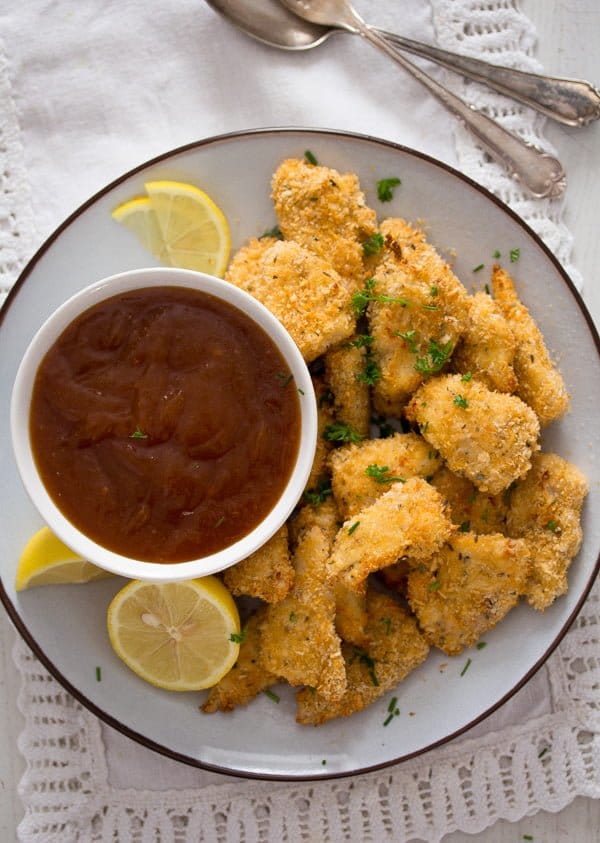 You might also like: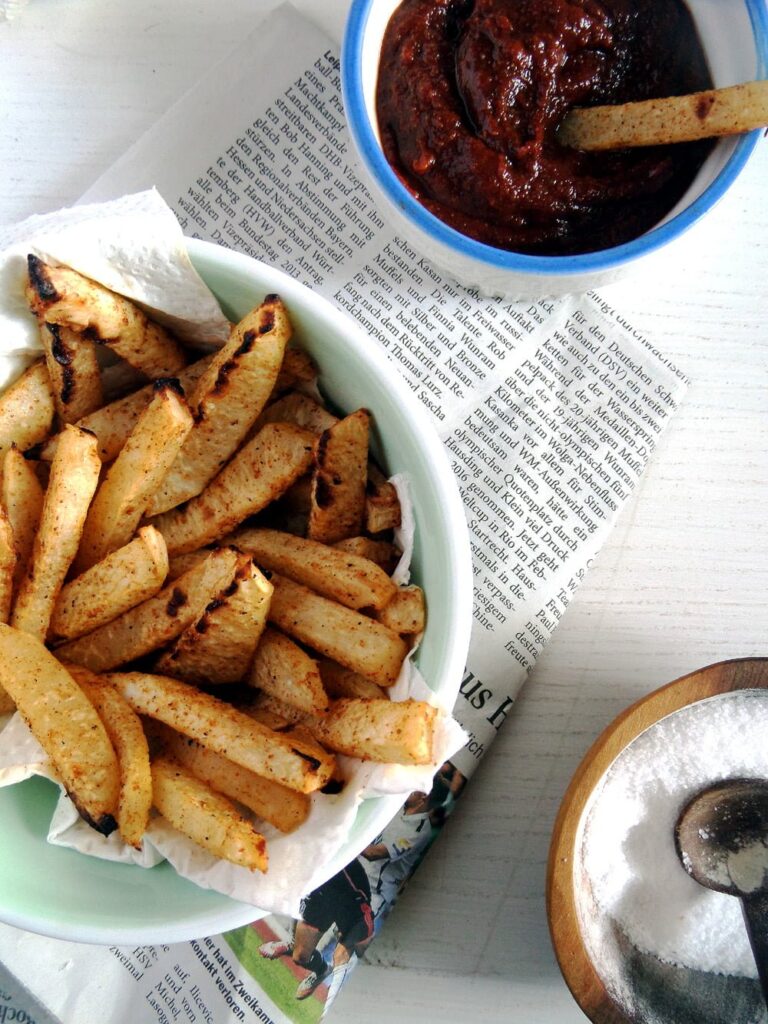 Kohlrabi Fries with Curry Ketchup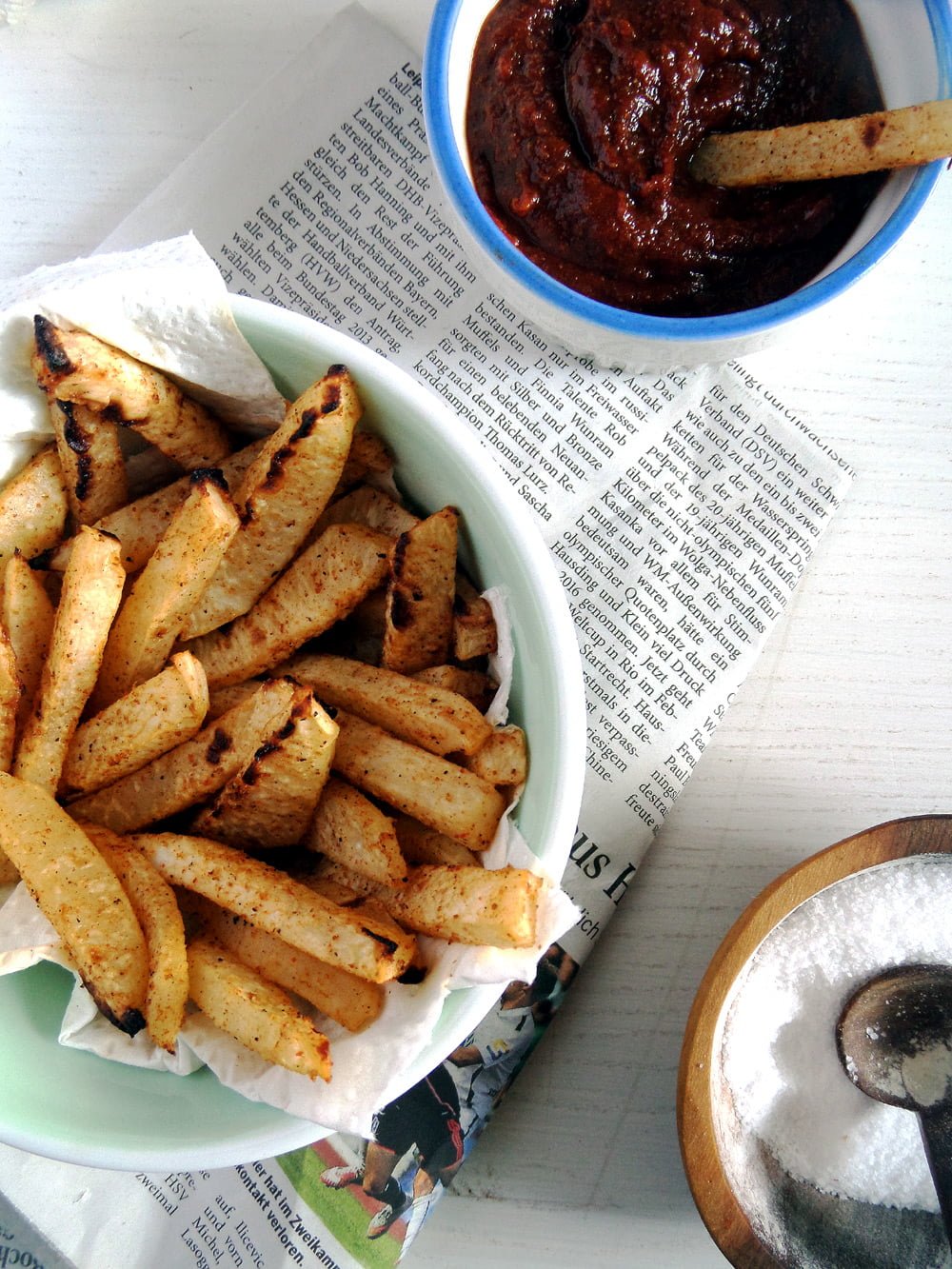 Golden Roasted Potatoes with Avocado Dip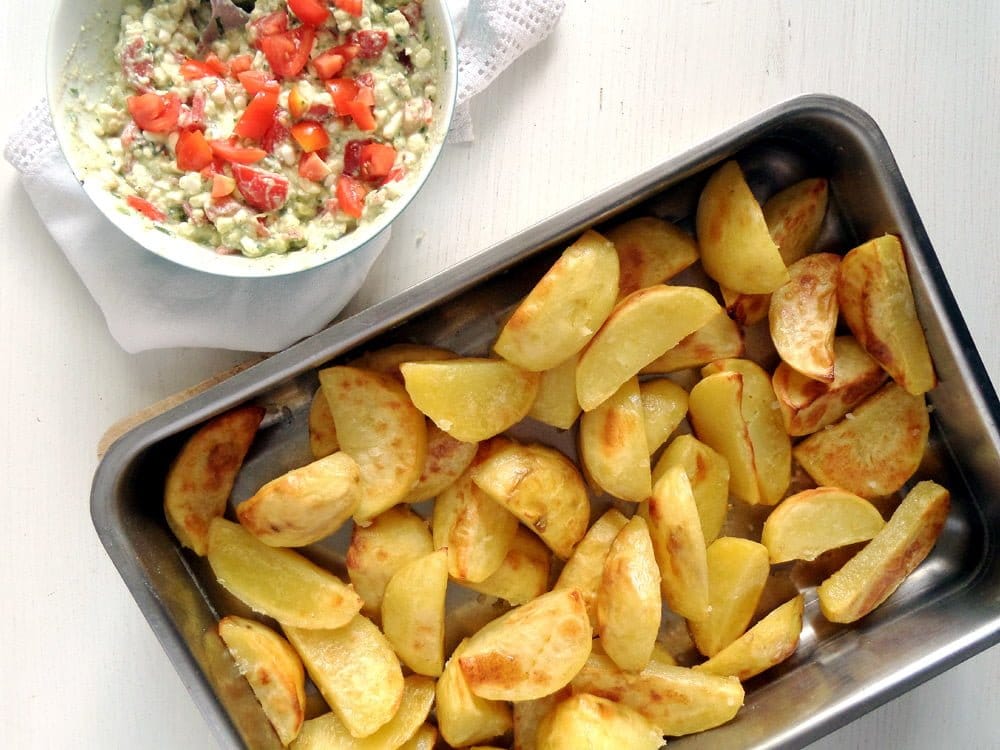 Basic Tomato Sauce