Here are the hottest how to make sweet and sour sauce for egg rolls articles edited and compiled by familycuisine.net
Sweet & Sour Sauce is a classic dipping sauce with a distinctively sweet, tangy flavor. It's especially popular in Asian cuisine, and one of our favorite sauces for dipping homemade egg rolls. It's also incredibly easy to make at home with just a handful of ingredients and tastes so much better than store bought!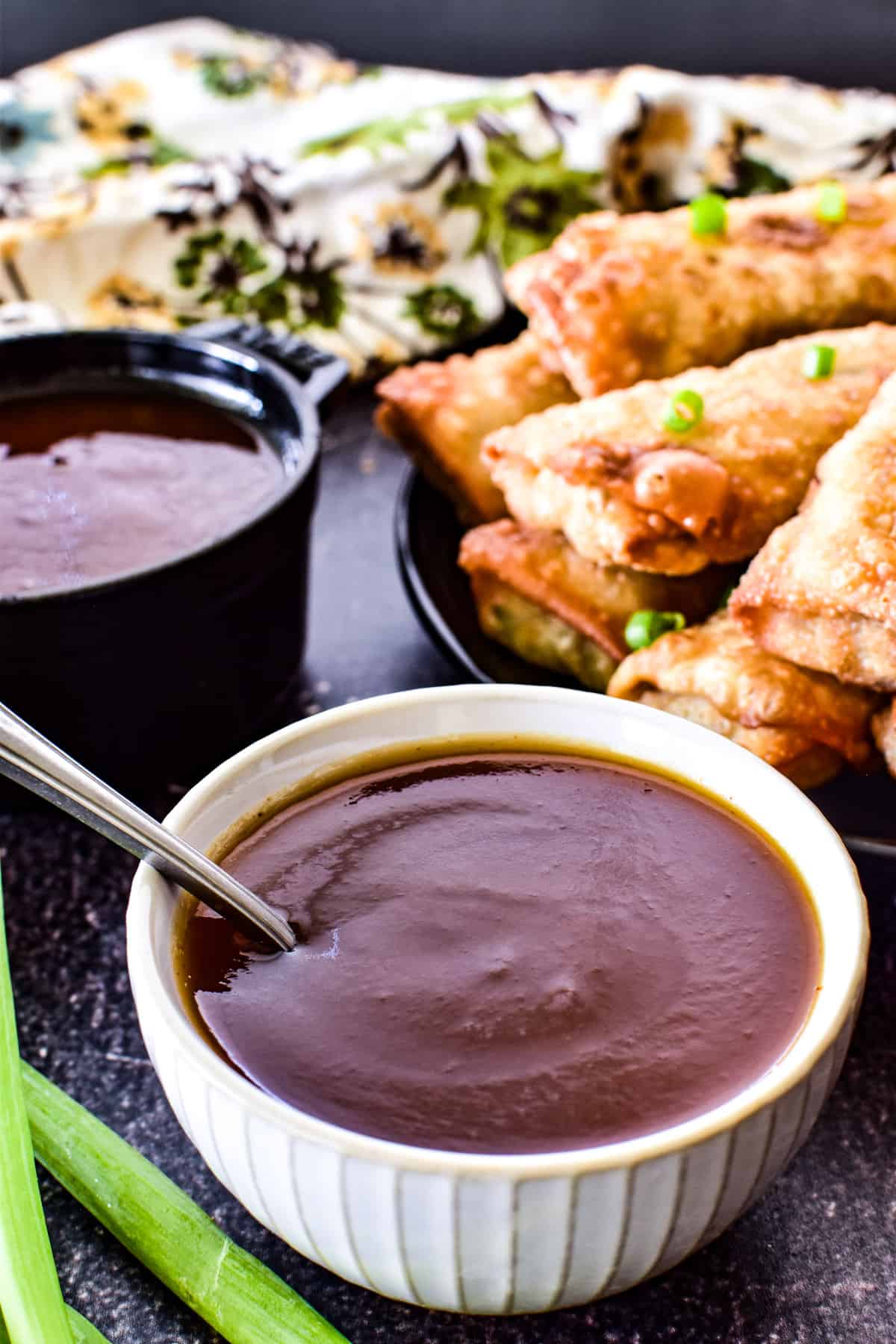 If you ask me, sauce is EVERYTHING. A good dipping sauce makes all the difference… and as we all know… homemade is always best! This homemade Sweet and Sour is one of our go-to sauces for anything from chicken tenders to egg rolls to crab rangoon… and it literally couldn't be easier to make.
Unlike most store-bought sauces, which are made with artificial ingredients and food dyes, this homemade recipe is made with simple, real ingredients and comes together in minutes. The flavor is exactly what you're looking for from a good sweet & sour sauce – sweet and tangy with a savory edge – and I love that it can be adjusted according to individual preferences.
I chose to make mine with a pineapple juice base, which gives it a sweet and tangy flavor right off the bat. We've been going through it like crazy… and as you may have already guessed… now that we've gone homemade, we'll never do store bought again!
Jump to:
🍍 Ingredients
📋 Instructions
🌶 Recipe variations
🍗 Recipes that pair well with sweet & sour sauce
🍯 More favorite dipping sauces
📖 Recipe
💬 Feedback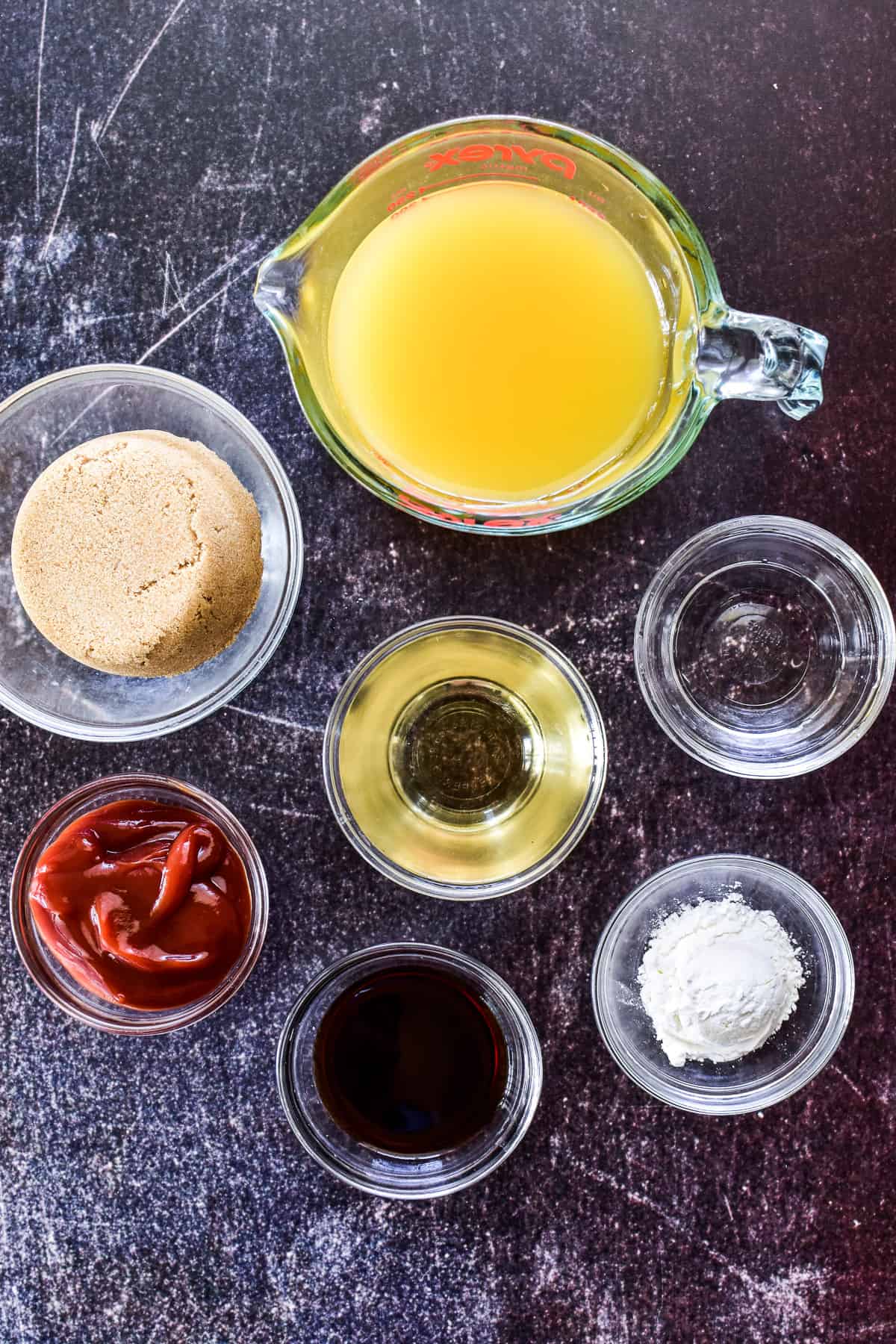 🍍 Ingredients
I love the flavor of the pineapple juice in this recipe. Here's a helpful tip for you: buy the small cans of it for recipes like this so you're not left with the rest of a large can! I also like the flavor added by the rice wine vinegar. If you're looking for a substitution, I would suggest apple cider vinegar.
1 tablespoon cornstarch
1 tablespoon water
1 cup pineapple juice
½ cup brown sugar
⅓ cup rice wine vinegar
3 tablespoons ketchup
1 ½ tablespoons soy sauce
📋 Instructions
This recipe is incredibly easy to make, but it's very important that you fully mix the cornstarch and water together before adding it to the remaining ingredients. This will help you avoid any lumps in your sauce!
Combine cornstarch and water; mix together to make a slurry.
In a small saucepan, combine the remaining ingredients.
Cook on high heat until mixture begins to boil. Add the cornstarch slurry and boil for one more minute, stirring constantly.
Remove from heat. Sauce will thicken as it cools.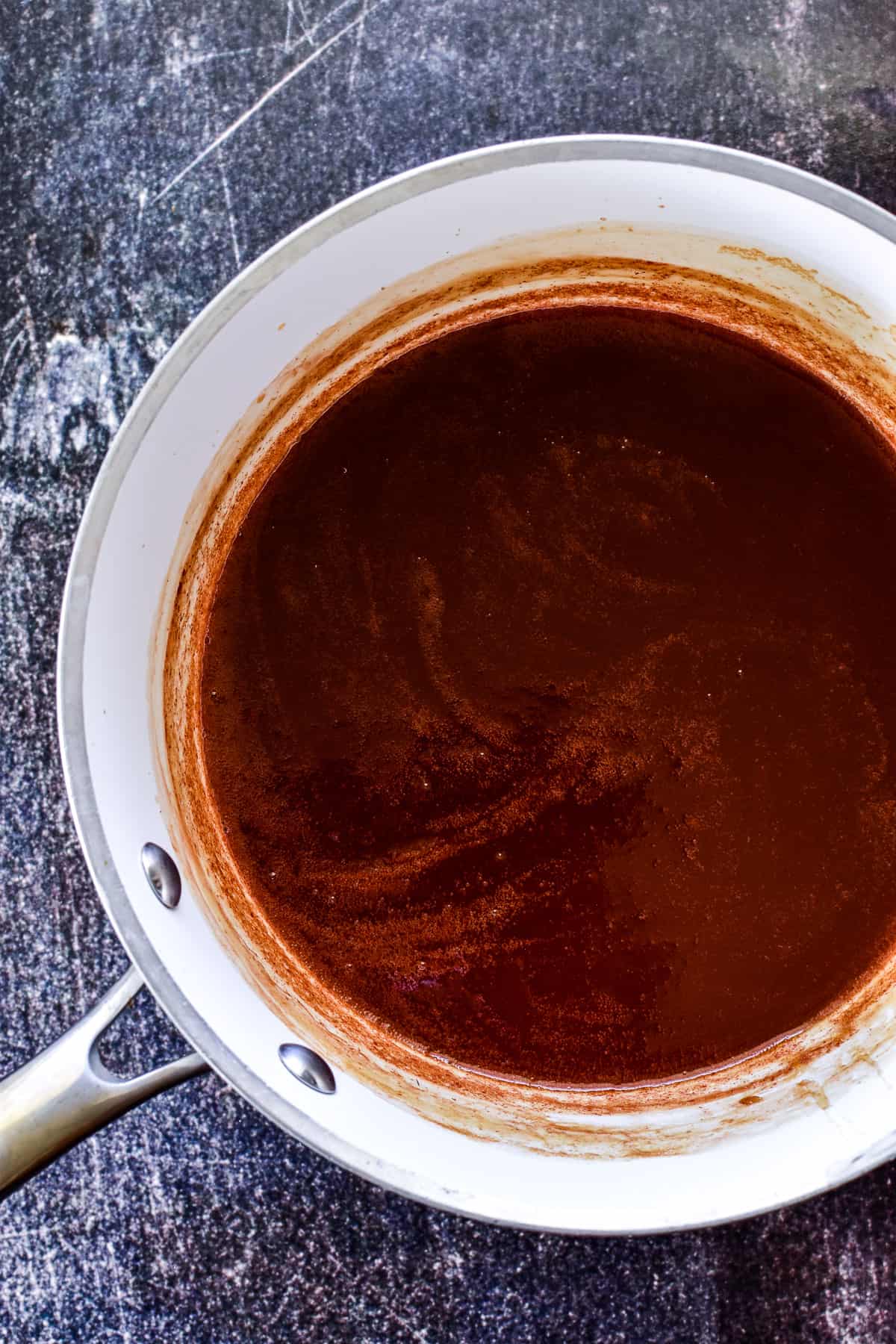 🌶 Recipe variations
One of the BEST things about homemade is that you can adjust the recipe according to your tastes! Whether you'd like it sweeter, spicier, more vibrant in color… no name it… here are some easy adjustments you can make to the recipe.
Add crushed red pepper flakes for a sweet & spicy sauce
Add ½ teaspoon sesame oil
Use a combination of granulated and brown sugar
Add 2-3 drops of red food coloring for a more vibrant color
Use honey in place of sugar
Increase the cooking time or add up to 1 additional tablespoon of cornstarch for a thicker sauce
🍗 Recipes that pair well with sweet & sour sauce
Although this sauce is most commonly used in Asian cuisine, we love using it as a dip for so many different foods. These are some of our favorite pairings:
Air Fryer Chicken Tenders
Crab Rangoon Wonton Cups
Soy Glazed Shishito Peppers
Honey Soy Roasted Brussels Sprouts
Tropical Shrimp Lettuce Wraps
Chicken Fried Rice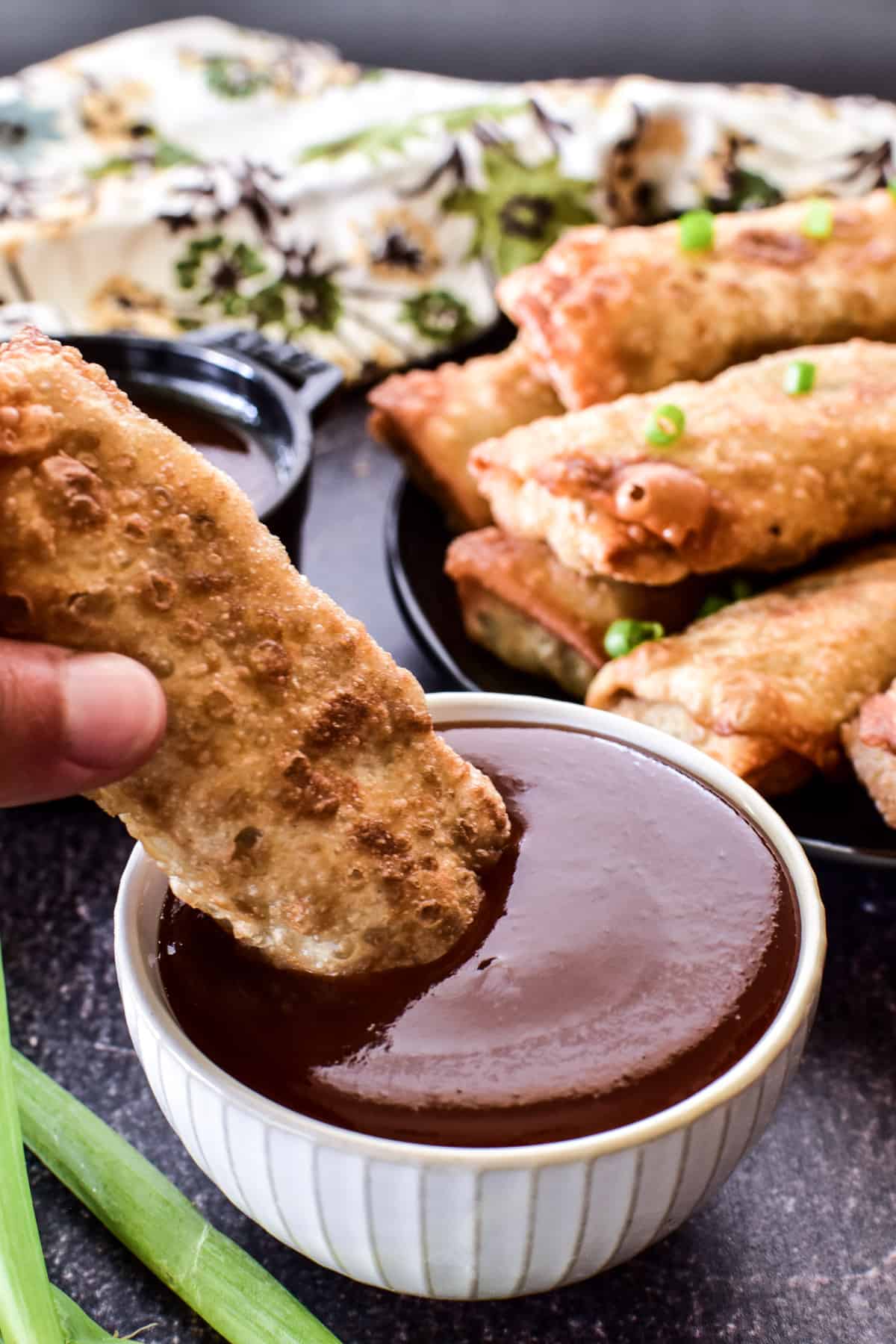 🍯 More favorite dipping sauces
I'm such a sauce lover and am always on the lookout for new recipes! If you're anything like me, here are some more of our favorites!
Creamy Ginger Soy Dipping Sauce
Honey Mustard Sauce
Cilantro Lime Sauce
Garlic Aioli
Sweet & Tangy BBQ Sauce
Creamy Southwest Dipping Sauce