Make delicious hard boiled and soft boiled marbled tea eggs that are bursting with flavor. {Gluten Free adaptable}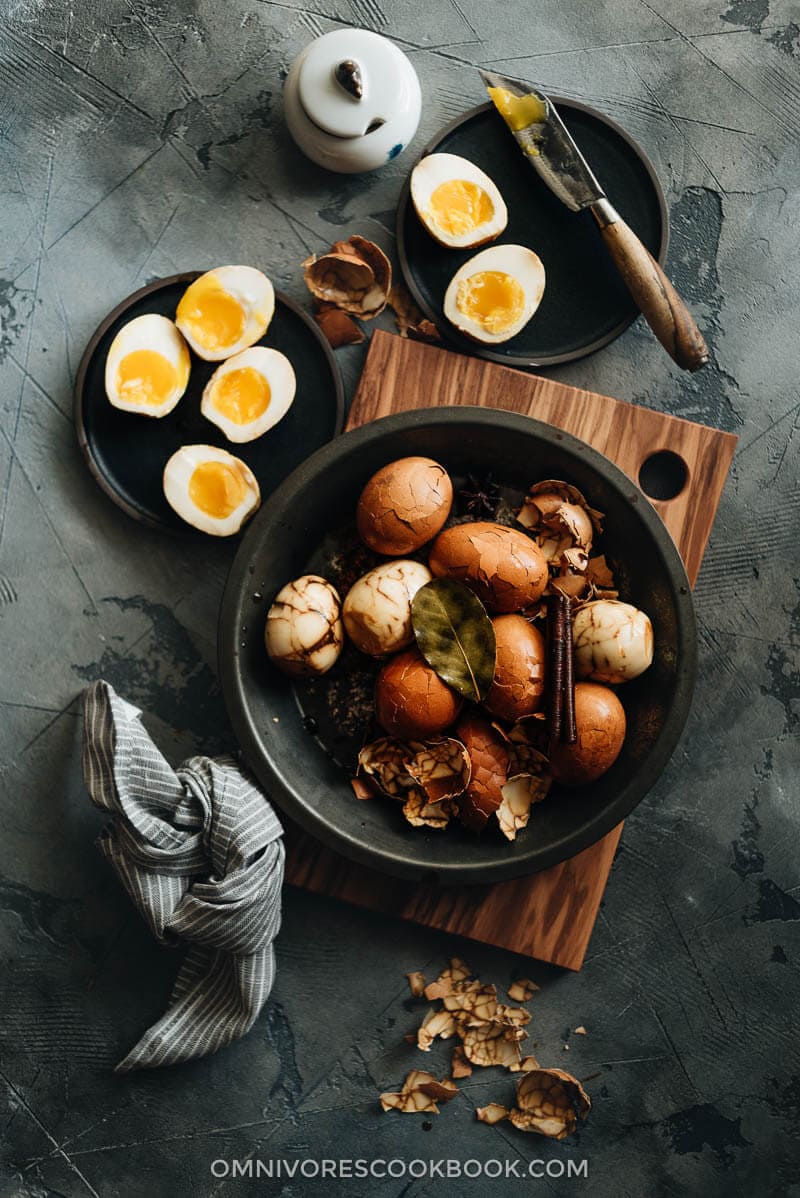 Reading: how to make tea boiled eggs
Chinese tea eggs were one of my favorite snacks growing up. Yes, while you might have been snacking on chips or cookies, back in China, we snack on savory eggs 🙂 The tea eggs are so popular and you can find them everywhere – from a breakfast street vendor who has a big pot of these eggs constantly ready on the side of her cart, or packaged peeled tea eggs at Seven Eleven.
The tea eggs have a beautiful marbled surface. They are simmered in a savory liquid with star anise, cinnamon sticks, Sichuan peppercorns, and black tea until soaked with the flavors of the spices and a refreshing tea fragrance.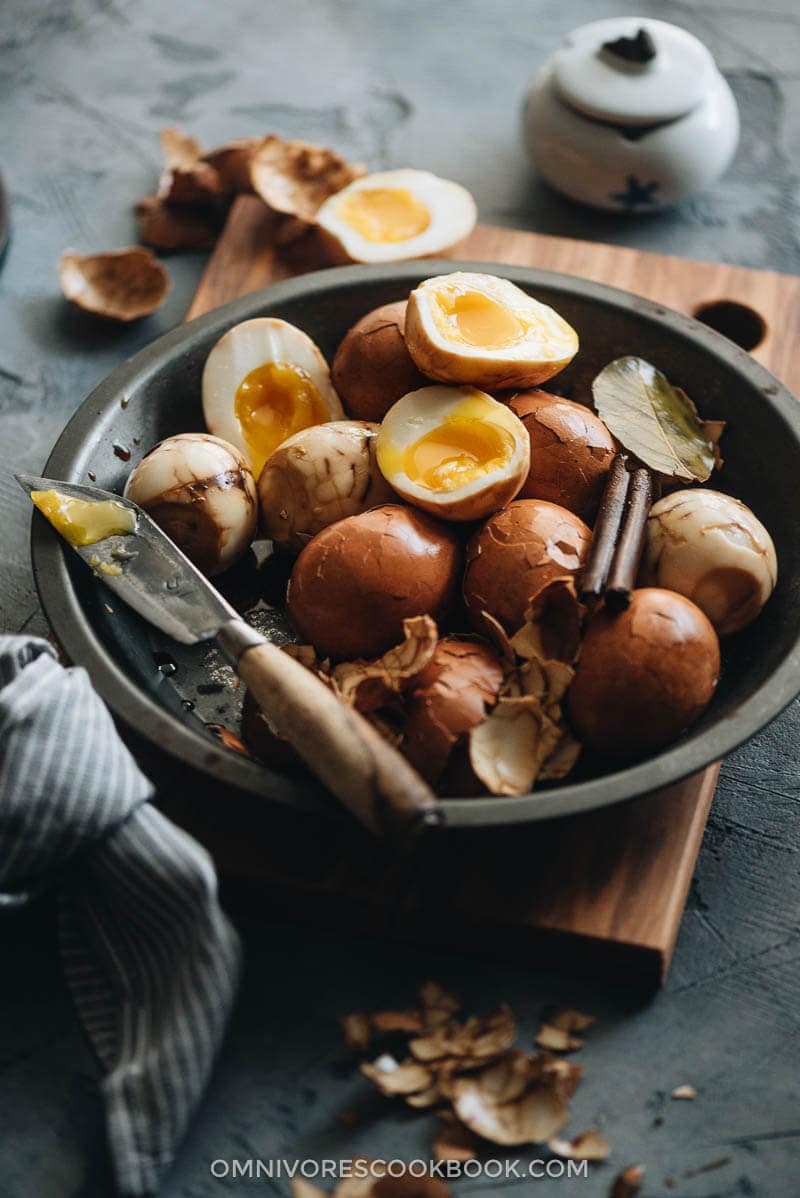 Why this recipe
Traditionally, tea eggs need to be cooked twice. The eggs are cooked until hard boiled the first time, and then cooked in a savory marinade for several hours. The reason they are cooked for such a long time is that, as a street food, they need to be preserved when refrigeration is not available. The result is that they will end up extremely overcooked, with a rubbery texture. Although I like the flavor of those tea eggs, I've always wanted my eggs cooked to the tenderness I like – with a set white and runny yolk.
That's why I developed this recipe, which creates the most flavorful marbled tea eggs with a perfectly cooked texture, to whatever doneness you like.
Read more: how to make fast hard boiled eggs | Family Cuisine
Here is the trick if you're making soft boiled tea eggs. If you let the eggs marinate a bit longer, two to three days, the egg yolk will start to get thicker and turn a beautiful light brown color. It's so creamy and bursting with flavor. Top it on a bowl of simple noodle soup or simply on some steamed rice, and you will feel such happiness when you bite into the savory creamy egg yolk.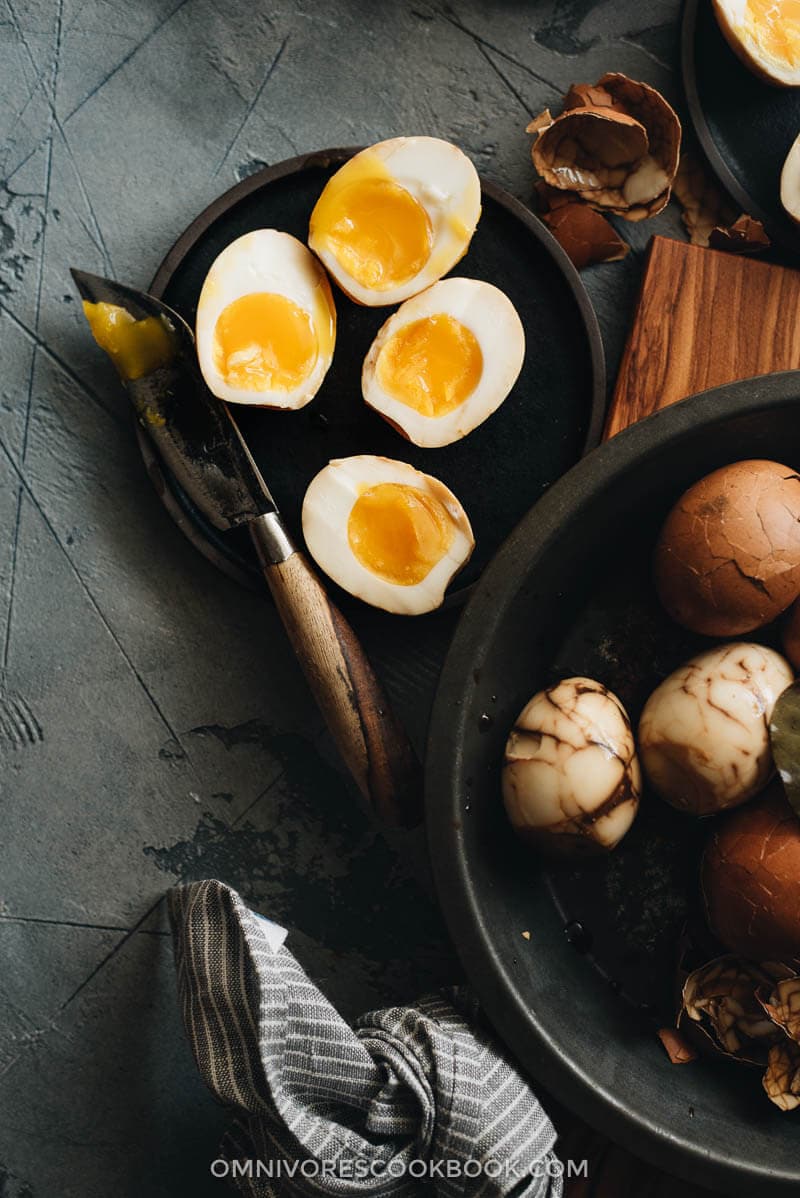 How to make tea eggs
1. Dry ingredients
You just need to prepare a few dried ingredients to make the tea egg marinade liquid – black tea bags, cinnamon sticks, Sichuan peppercorns, star anise, and bay leaves. Then you need to boil all the ingredients with the soy sauce and water to infuse the flavor.
Don't have these ingredients on hand? No worries! Simply use 1/2 teaspoon five spice powder and you'll make a marinade liquid just as tasty!
2. How to properly crack the eggs
You can either gently rotate and knock the eggs on a hard surface, or use the back of a spoon to crack the eggs. Handle the eggs carefully if you make soft boiled eggs. You want the egg shells to crack enough to let the marinade in without breaking the eggs apart.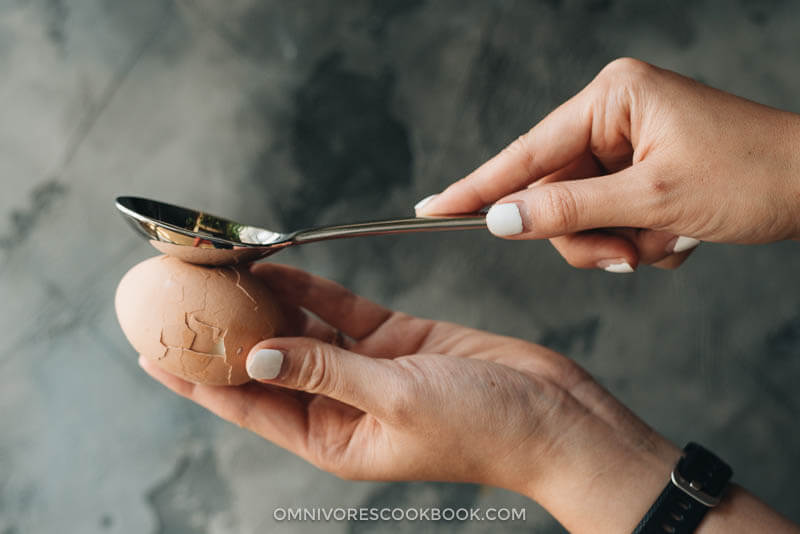 3. A trick to use the minimal amount of marinating liquid
Read more: how to color boiled egg whites | Family Cuisine
I use a quart bag to marinate the eggs so I can use a minimal amount of marianting liquid to soak the eggs. If you plan to use a container instead of a quart bag, you should double the amount of marinade so you have enough to cover all the eggs.
4. Leftover marinade
The tea egg marinating liquid, if stored properly, can be used more than once. If you plan to do so, make sure to use a clean spoon to remove the eggs from the liquid. And you should boil the liquid and let it cool again the next time you use it.
I like to batch-cook tea eggs and store them for later. They make a perfect breakfast, noodle topping, and between-meal snack!
I hope you enjoy the recipe and happy cooking!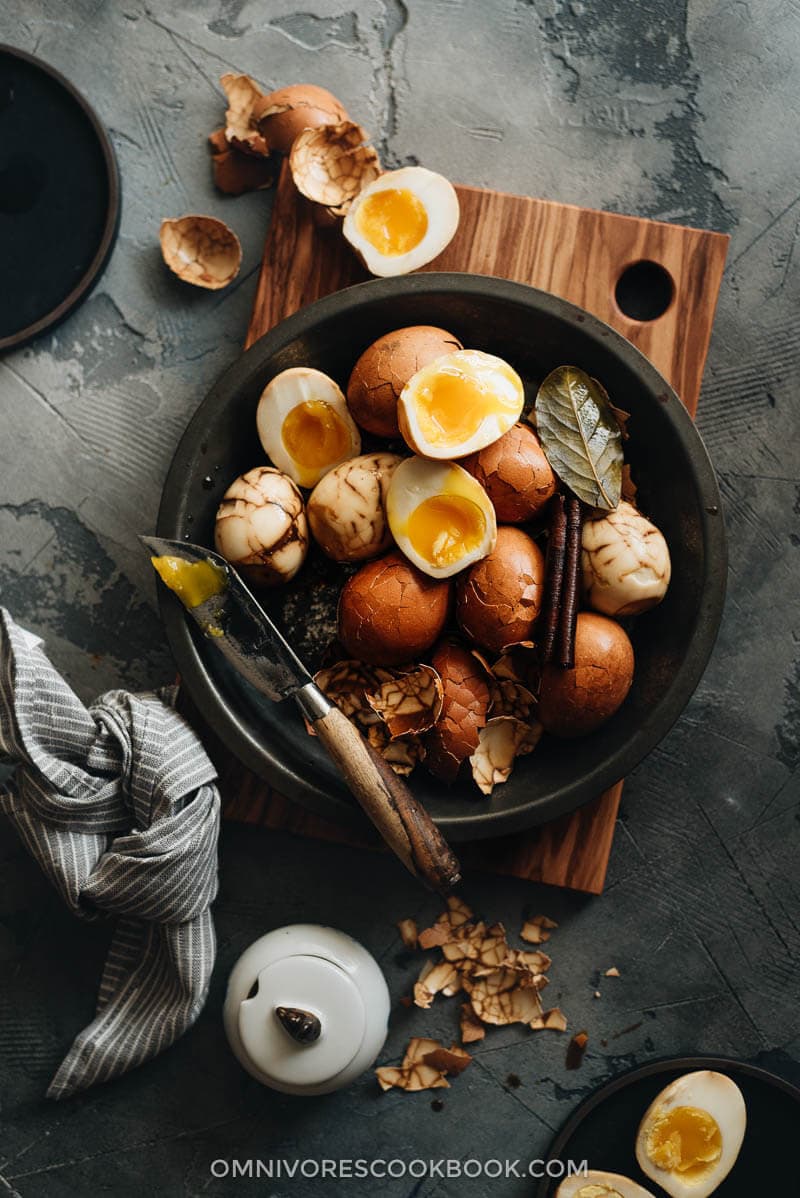 More egg recipes
3-Ingredient Egg Fried Rice
Instant Pot Eggs (Perfect Hard-Boiled & Soft-Boiled Eggs)
Chinese Egg Drop Soup
Shrimp Egg Foo Young
Chinese Egg and Green Onion Crepe
If you give this recipe a try, let us know! Leave a comment, rate it (once you've tried it), and take a picture and tag it @omnivorescookbook on Instagram! I'd love to see what you come up with.
The post was originally published on May 4, 2014 and updated on June 1, 2018.
Read more: how to color hard boiled eggs using food coloring | Family Cuisine