Classic Deviled Eggs are the most delicious accompaniment for your Easter meal, brunch, barbecue or potluck. This recipe is a family favorite and it includes helpful hints on getting those hard boiled eggs just perfect for peeling.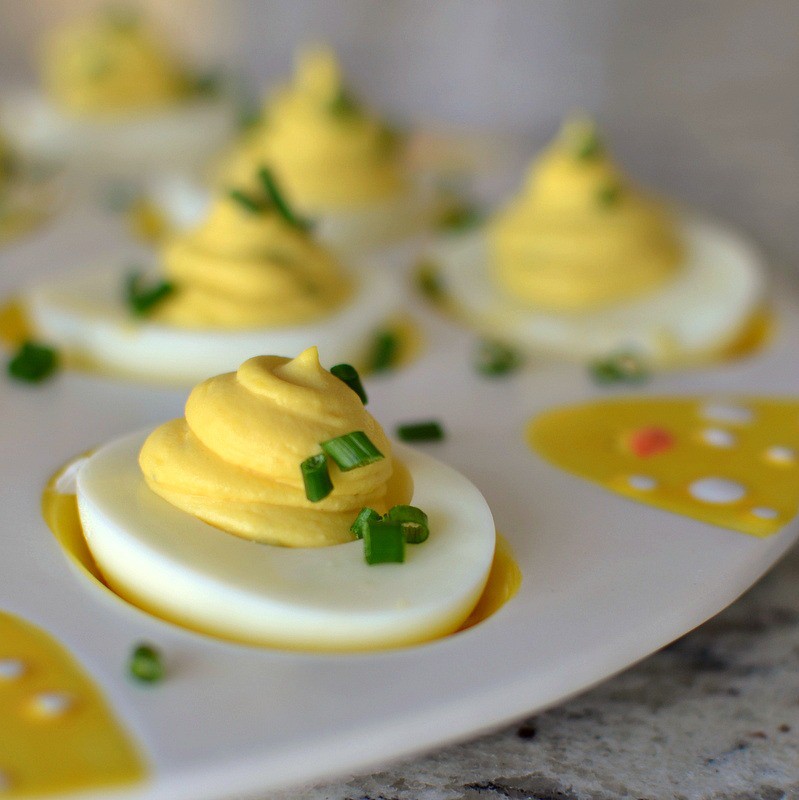 Reading: how to make the perfect boiled eggs for deviled eggs
I am sure by now that you all know about my obsession with breakfast. I just love eggs. I love them poached, scrambled, sunny side up, over easy, soft boiled and hard boiled. I love quiches, omelettes, frittatas, eggs salads and the list goes on and on. Are you a huge egg fan? These Classic Deviled Eggs are a family favorite. They are more on the savory side and that is the way I prefer them. Boy if you want to find something that people are passionate about talk to them about how they like their deviled eggs.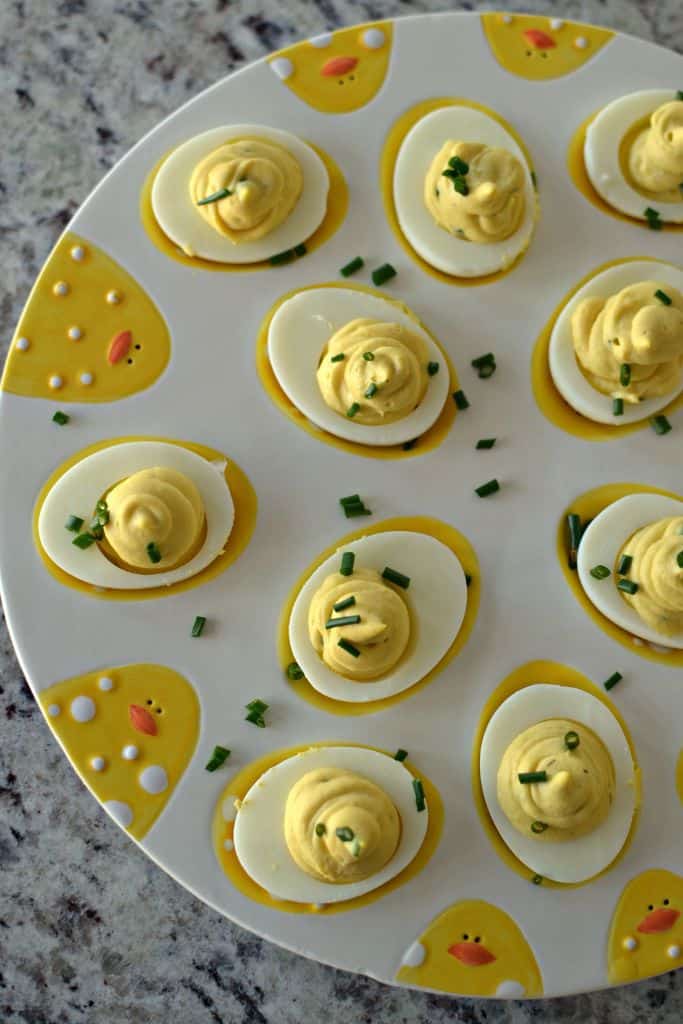 How to make perfect hard boiled eggs
Read more: how to keep boiled potatoes firm when pressure cooking | Family Cuisine
I have hard boiled lots and lots of eggs over the years There are a few key points in successfully cooking hard boiled eggs.
Choosing the right eggs
You want eggs that are close to expiration. Not expired but close. I went to the store and looked for the carton that was going to expire first. I specifically went to a Mom and Pop grocery store hoping that the turnover was not as high as the chain warehouses and grocery stores. This is by far the most important point when it comes to peeling them successfully.
Cooking the hard boiled eggs
Add the eggs to a large pot without overcrowding. Fill the pot with cold water to an inch over the eggs, Add a couple teaspoons of salt. Bring the eggs to a gentle boil. Put the lid on the pan and remove from the heat. Allow to sit for twelve to fifteen minutes. I use twelve minutes for medium eggs and fifteen minutes for jumbo eggs. Remove the pan from the stove and place under very cold running water. Let the water run for several minutes. The eggs should feel very cold before you shut the water off. Let them sit in the cold water for an additional fifteen to twenty minutes. Store in the refrigerator.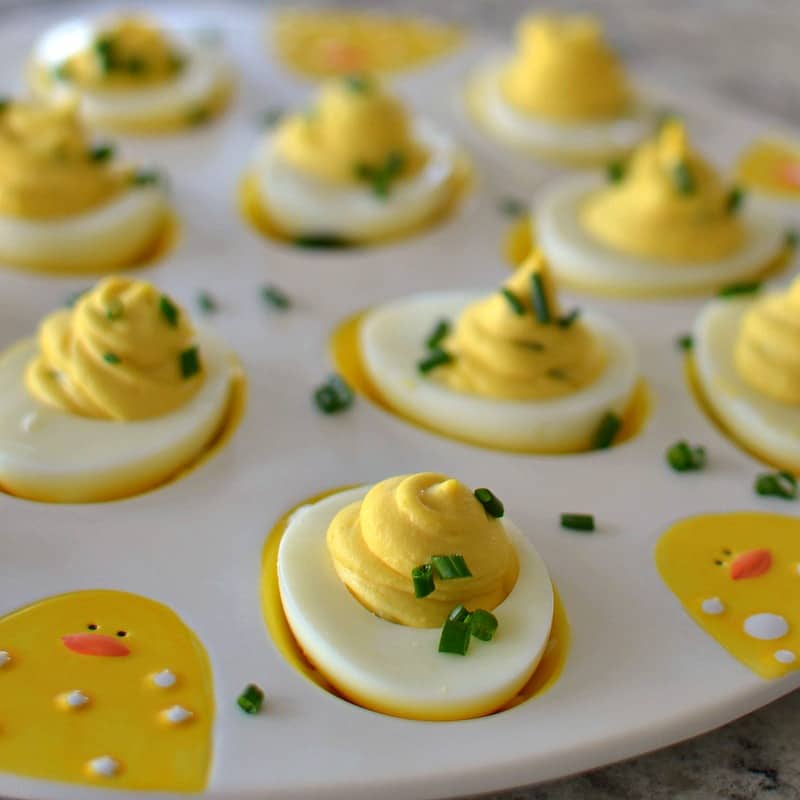 How do you make Classic Deviled Eggs?
Start by peeling your eggs and slicing in half lengthwise. Carefully remove the egg yolks to a bowl and mash the yolks well with a fork. Stir in the mayonnaise, Dijon mustard, rice vinegar, dill and chopped chives. Blend well and either spoon in or pipe into the eggs. Garnish with chopped chives and/or paprika. Refrigerate until ready to serve.
Helpful tips for Classic Deviled Eggs
Purchase eggs that are close to expiration. This tip is more important than all the others combined.
When cooking water should be about one inch over the eggs and the pan should not be crowded
Add a couple of teaspoons of salt to the water in the pan. It increases the temperature of the water for better cooking and helps prevent cracks.
Don't skip the step on cooling the eggs under cold running water. This helps stop the cooking process and aids in the ease of peeling.
Peeling the eggs under cool running water can also help with the peeling.
Read more: how to dispose of boiled chicken water | Family Cuisine
Classic Deviled Eggs are the perfect accompaniment for your brunch, barbecue potluck or Easter meal. With my helpful hard boiling egg hints you can have these on the table in no time.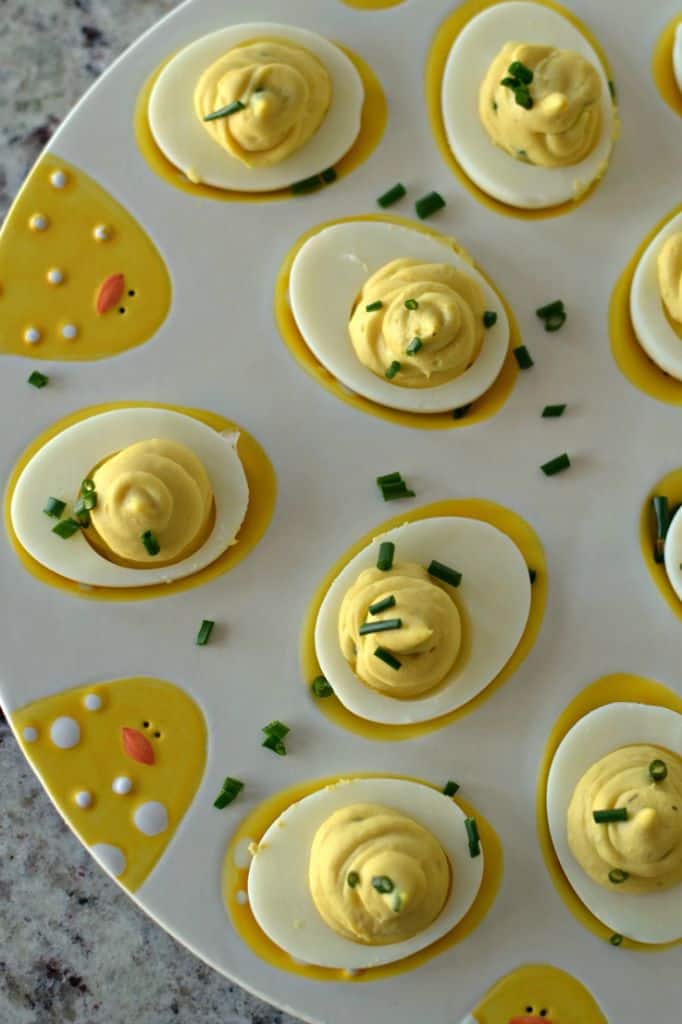 Other egg recipes you will love!
Cheesy Pepper Asparagus Breakfast Casserole
Ham and Cheese Quiche
The Best Egg Salad Sandwich Recipe
On the hunt for more delicious recipes? Follow Small Town Woman on Facebook, Pinterest, and Instagram.
This post was originally published March 15, 2018 and was republished February 16, 2019 with new content.
Print
Read more: how to cook hard boiled eggs for potato salad | Family Cuisine