Wingstop lemon pepper wings are full of flavor and can be made in the air fryer or oven. This is a great copycat recipe for crispy, lemon pepper wings that are great served as an appetizer or main course.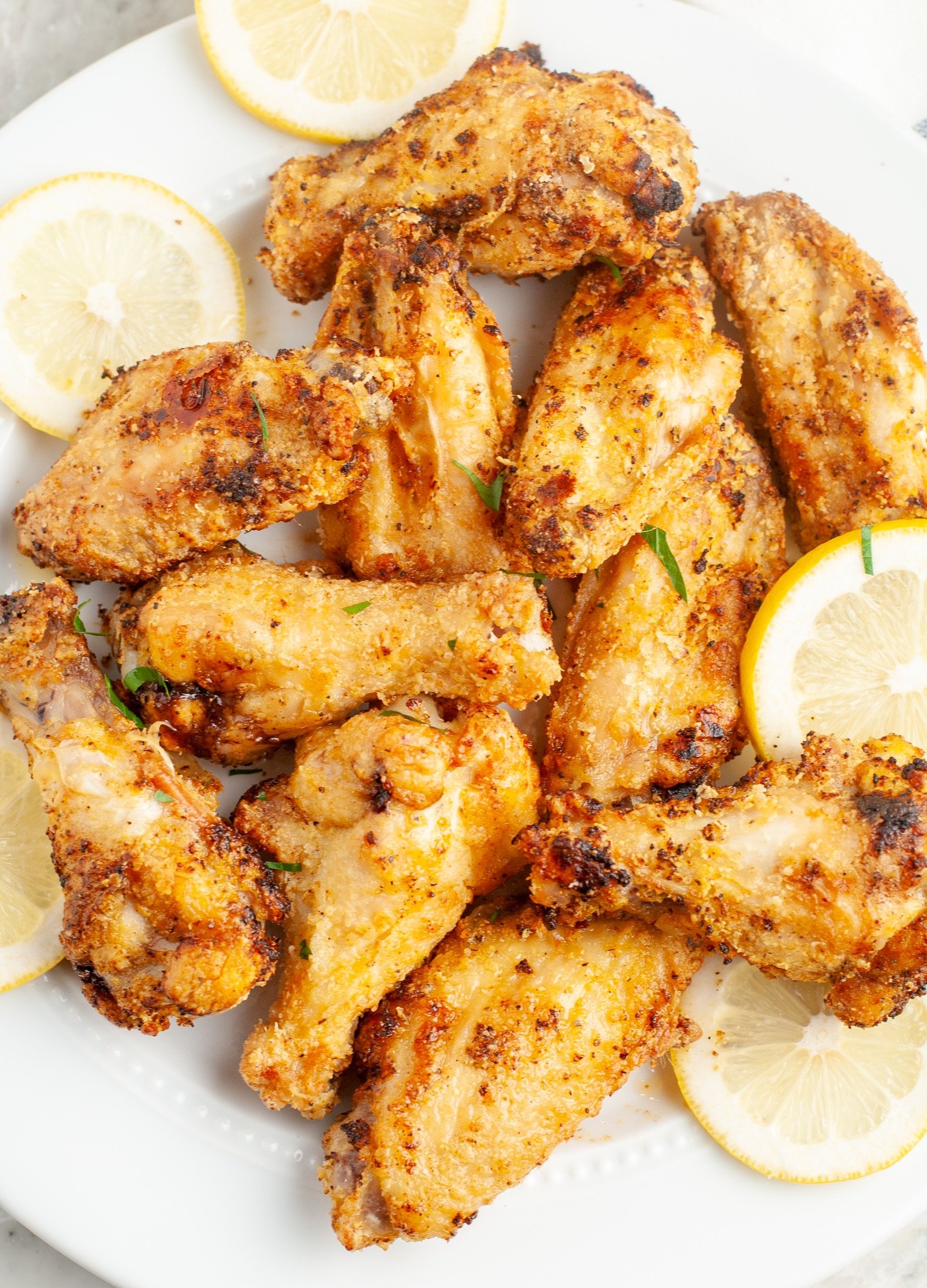 Wingstop is an American fast casual restaurant that serve a variety of food like their seasoned fries and ranch dipping sauce. They are best known for their chicken wings. Their wings are served with a variety of sauces and rubs like Louisiana rub and one of the most popular, lemon pepper.
Why you will love these wings
Delicious – These are great wings to serve at game day, parties, or a meal. Full of bright, lemony flavor served with a buttery sauce that is sure to please everyone.
Crispy – Baking and air frying will give you amazing crispy skin while keeping the wings juice and tender on the inside.
Also read: how to make hot sauce with dried peppers | Family Cuisine
Easy – Just a few simple ingredients needed for this recipe and since you aren't deep frying, there is less mess to clean up.
Ingredients needed
Chicken wings – I like to serve a mixture of drumettes and wings
Cornstarch – This is the secret ingredient that helps to make the wings crispy and oh so good.
Lemon pepper seasonings – Find this seasoning blend in the spice aisle. It's a tasty blend of bright lemon flavor and spicy black pepper without being too spicy.
Paprika – Adds a little smoky flavor.
Also read: how to make blueberry sauce with frozen blueberries | Family Cuisine
Salt , pepper, garlic powder – A few extra seasonings to amp up the flavor.
Butter – This is used for a melted butter sauce to serve over the wings.
Lemon zest and juice – Adds bright lemony flavor to the sauce.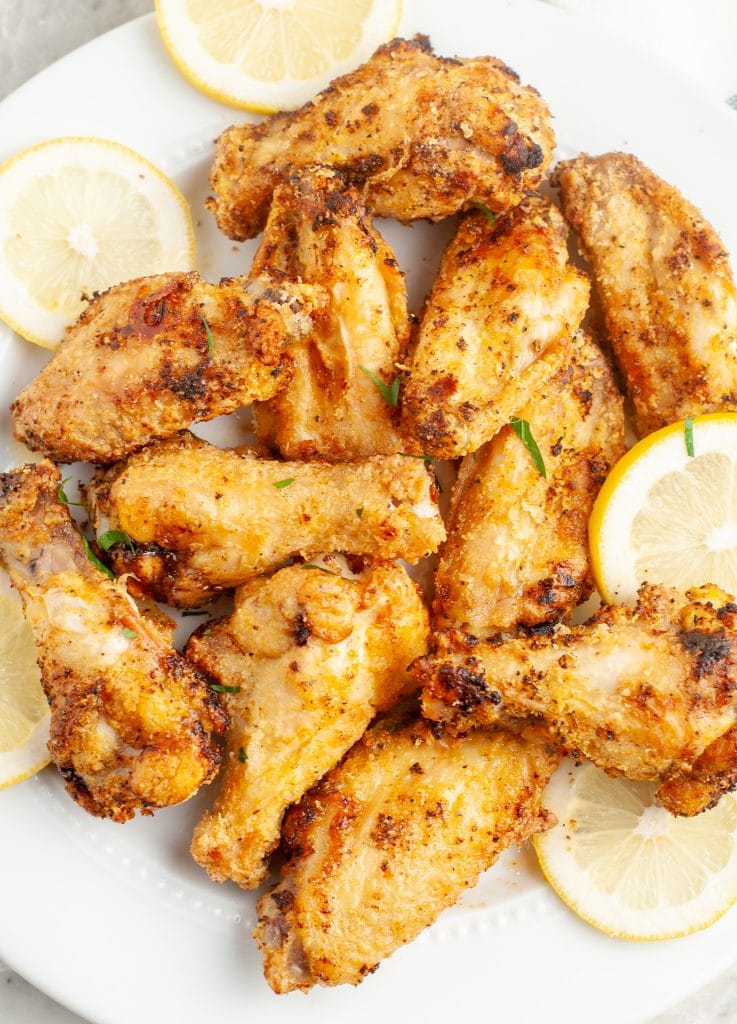 How to make Wingstop lemon pepper wings
I am sharing two methods to cooking these Wingstop lemon pepper wings, air fryer or oven. They are both great ways to get crispy wings without all of the extra oil.
Pat chicken wings dry with paper towels. Make sure to get them very dry.
Pour cornstarch, lemon pepper, paprika and salt into a bowl or ziploc bag. Add in chicken wings.
Toss the wings until they are completely coated.
Air Fry
Preheat air fryer for 2-3 minutes. Mist air fryer basket with olive oil. Place wings in the basket and then spray tops of wings with more olive oil.
Air fry at 390 degrees F for 8 minutes. Flip wings over and cook for another 10 minutes.
Also read: How to make cheese sauce without milk | Family Cuisine
Oven
Preheat oven to 400 degrees F. Line baking sheet with parchment paper.
Spray the wings with olive oil.
Bake for 30 minutes and then flip and cook another 15 minutes or until internal temperature reaches 165 degrees F.
If they need to crisp up a little more. Put them under the broiler for 2-3 minutes. Make sure to watch them so they don't burn.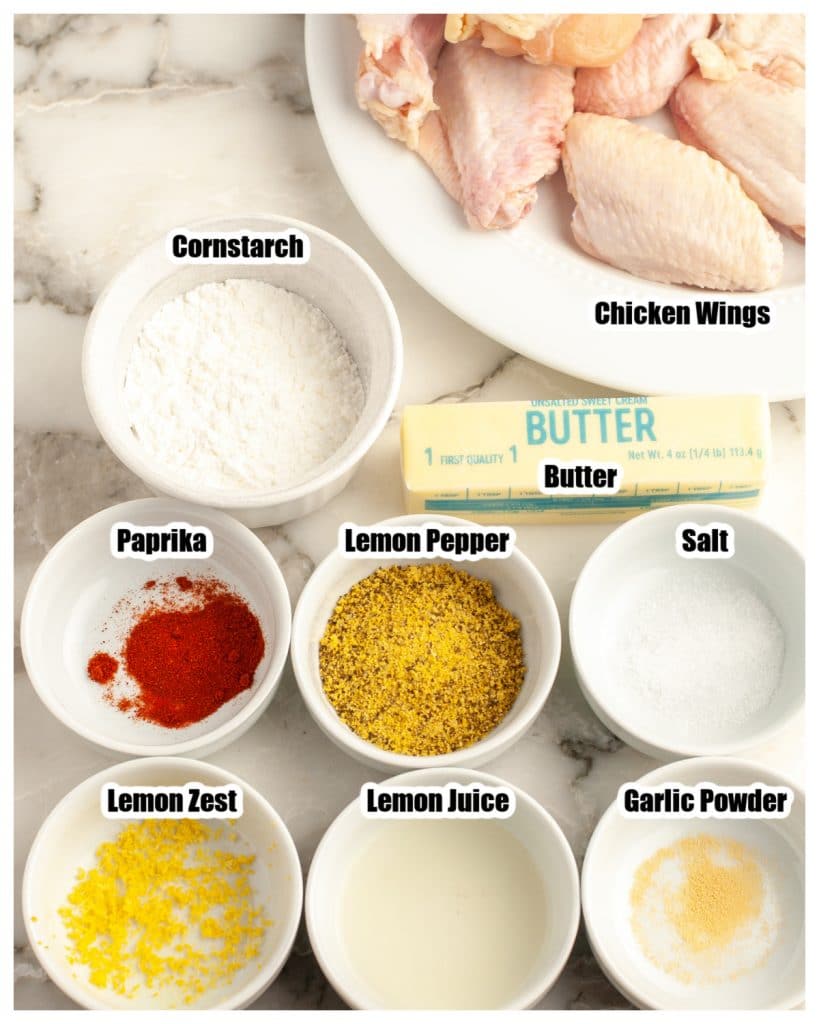 Recipe tips
Dry the chicken wings. You want the wings to be very dry. This helps them achieve the ultimate crispy skin. Pat dry with paper towels to get any extra moisture off of them.
If using an air fryer make sure to use an oil mister. You don't want to use aerosol oil spray because it could damage the air fryer.
Use a meat thermometer to make sure wings reach internal temperature of 165 degrees F.
Best served hot, right after they are finished cooking.
What to serve with lemon pepper wings?
These make a great appetizer or snack but can also be made a meal served with some side dishes.
Potatoes – Fries, baked potatoes, sweet potato fries
Rice – Seasoned rice, white or brown rice
Vegetables – Broccoli, cauliflower, celery, carrots
How to store and reheat
Store: These wings can be stored in an airtight container in the refrigerator for up to 5 days.
Reheat: They can be reheated in the air fryer or oven. Reheat in the oven at 400 degrees until heated through. Reheat in the air fryer at 390 degrees F for 3-4 minutes or until heated through.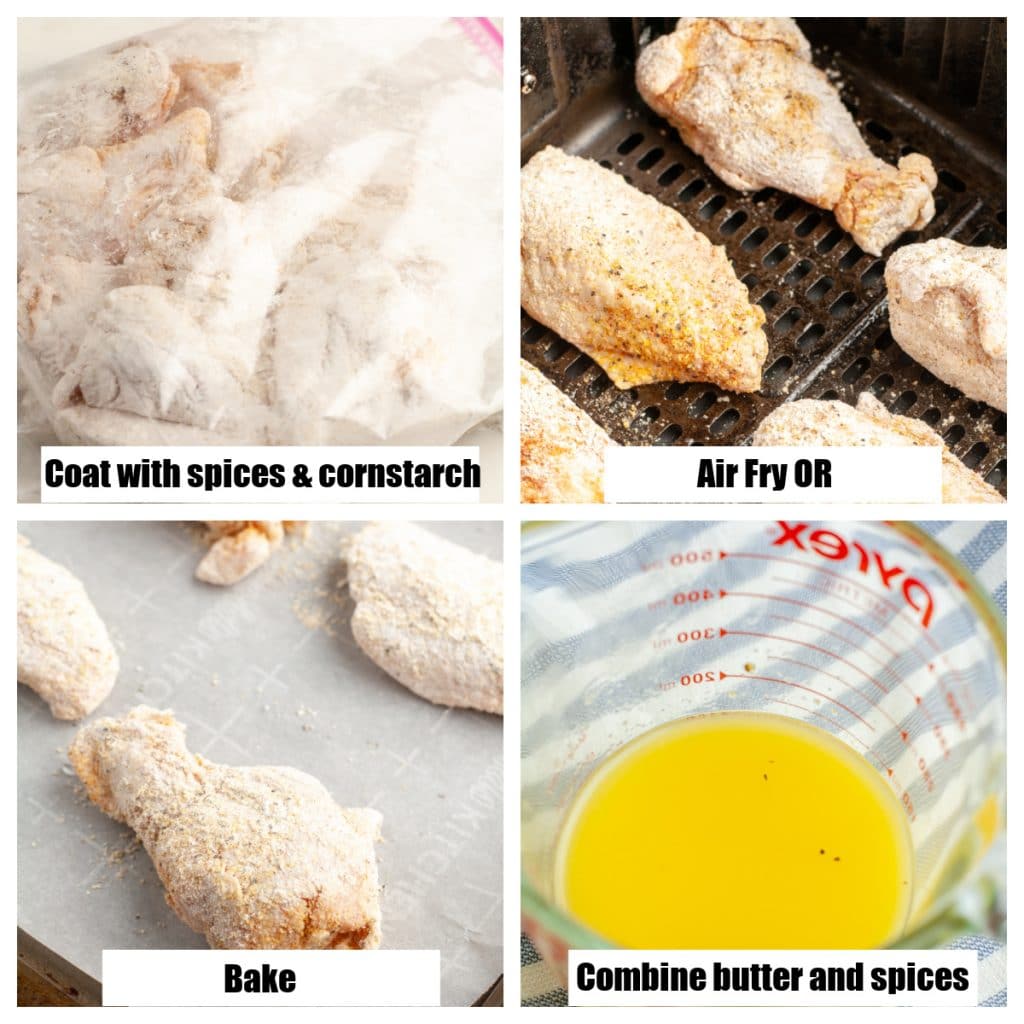 More easy chicken recipes
Air fryer rotisserie chicken
Air fryer chicken breasts
BBQ chicken
Shredded chicken sandwich
What is your favorite Wingstop flavor? Let me know in the comments. Follow for more recipes on Pinterest, Instagram and Facebook.