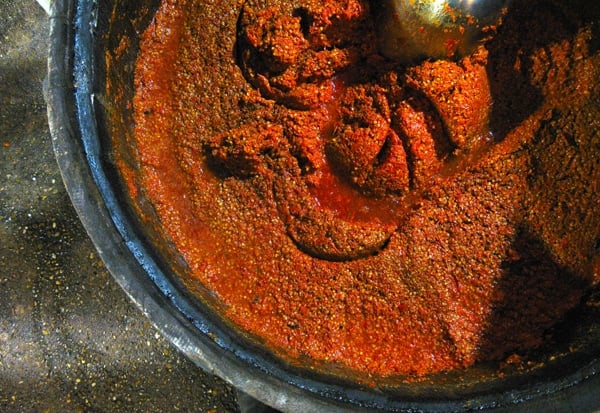 I am a Tabasco man, always have been. Sure, I love lots of hot sauces, but for me the alpha and omega of pepper sauce is Tabasco. What I didn't know until I visited their plant was that it is a fermented hot sauce.
This slow fermentation makes sauces like Tabasco something more than just heat and vinegar, something more refined and mellow. I had no idea what that something was until I got a chance to visit Avery Island, Louisiana, and meet the McIlhenny family face to face.
Reading: how to make your own tabasco sauce
Touring the plant, I was shocked to learn that the recipe for Tabasco is not some closely guarded secret. They'll gladly tell anyone who asks what it is: Tabasco peppers, 2 1/2 percent salt, vinegar… and time. Lots of time. Winemaker-style time. Tony Simmons, the company's CEO, walked me through it.
The Tabasco chiles are chopped up, mixed with salt mined right from the island itself, then poured into old oak barrels to ferment in a barn for up to five years, although most of the mash is fermented only (!) three years.
They then mix the mash with distilled vinegar (they used to use white wine vinegar) and let this pickle for a month, mixing all the way. Finally, they strain out the pulp and seeds and bottle the sauce.
Read more: how to cook sausage in pasta sauce | Family Cuisine
I was fascinated by this. Aged in oak? For three years?! Damn. Gauntlet thrown. One I will gladly pick up.
Two years later, here's how it went.
I decided to not even try to replicate Tabasco Sauce exactly, because why would I want to? Even if I succeeded, I can buy the stuff easier at the supermarket. I'd use the method, with different chiles, to make my own fermented hot sauce. Rather, two sauces: One red, one green.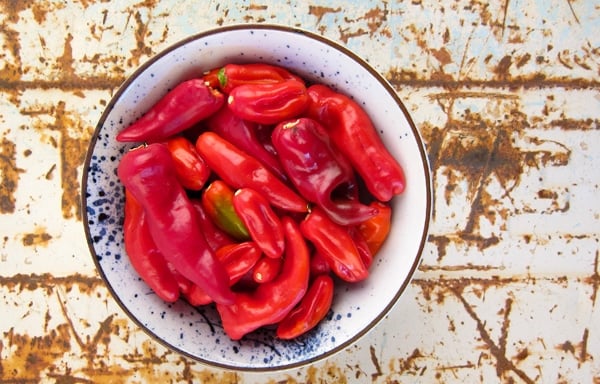 I grew a lot of chiles that year, so I used an eclectic mix of serranos, Tabascos, ripe padron chiles, and a few Thai chiles tossed in for good measure. Yes, I know doing this makes this sauce unrepeatable, but so be it. No vintage of a wine is exactly repeatable either, and since fermented hot sauce keeps almost as long as wine, it'd be fun to play with annual vintages.
I waited until late September 2012 to harvest all my chiles, and I grabbed both the red and green.
Read more: how to make store bought alfredo sauce better | Family Cuisine
I stemmed them all and chopped them roughly, then tossed them in a food processor with that critical 2 1/2 percent salt — this is enough to protect the chiles from bad bacteria but not enough to prevent fermentation by the good bugs.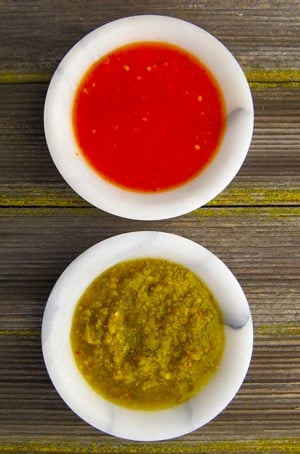 Into quart Mason jars they all went. Within a day they were fermenting, with an acrid, slightly yeasty smell that was something like a cross between Mace and a loaf of bread. Not that unpleasant, actually. I stirred the mash every day and let it breathe. After about 10 days things settled down, so I moved the jars into my salami fridge, which is a cool 55°F. But before I did that, I grabbed some toasted oak cubes I had from winemaking and tossed them in. Instant oak barrel!
And then I forgot about my hot sauce. For two full years. OK, that's not totally true. Every few months or so I'd check on them, and once in a while a film of mold would grow on the surface; this happened three times. I just picked it off and called it good. After all, we're dealing with chiles and salt here, both of which are pretty inhospitable ingredients to any truly bad wee beasties.
Finally, earlier this year I decided to make my sauce. I stared at that awesomely fermented mash, which was at once mellow and smooth yet muy picante, if such a thing can exist. I just couldn't discard it. So I pureed it even smoother and added a little xanthan gum to stabilize it.
The result is a lovely hot sauce. Tangy from the fermentation, hot but not overbearing (a result of the mix of chiles I used), vinegary and a bit salty. It's not Tabasco. It's something different. Something… better? Perish the thought.
Read more: how to make swedish meatballs with barbecue sauce | Family Cuisine