EVER WONDERED HOW TO COOK LOBSTER TAIL RIGHT ON THE STOVE? OUR BUTTER SEARED LOBSTER TAILS RECIPE IS A HIT!
With a touch of lemon, garlic, butter and oil, you're minutes away from perfect, juicy, flavourful seared lobster tails.
Forget boiling or steaming. There's something about searing seafood in buttery grease (like this incredible Shrimp Scampi) that provides a depth flavour no other cooking method can beat. Now, you can add juicy lobster to that list!
SEARED LOBSTER TAILS
What can be mistaken for as complicated or stressful is actually quite the opposite! If you don't have a grill or barbecue, OR you don't necessarily want to use your oven, the easiest way to get delicious, crispy and charred lobster meat is straight in the pan.
Also read: how to tenderize chicken breast for stir fry | Family Cuisine
You'll love our seared lobster!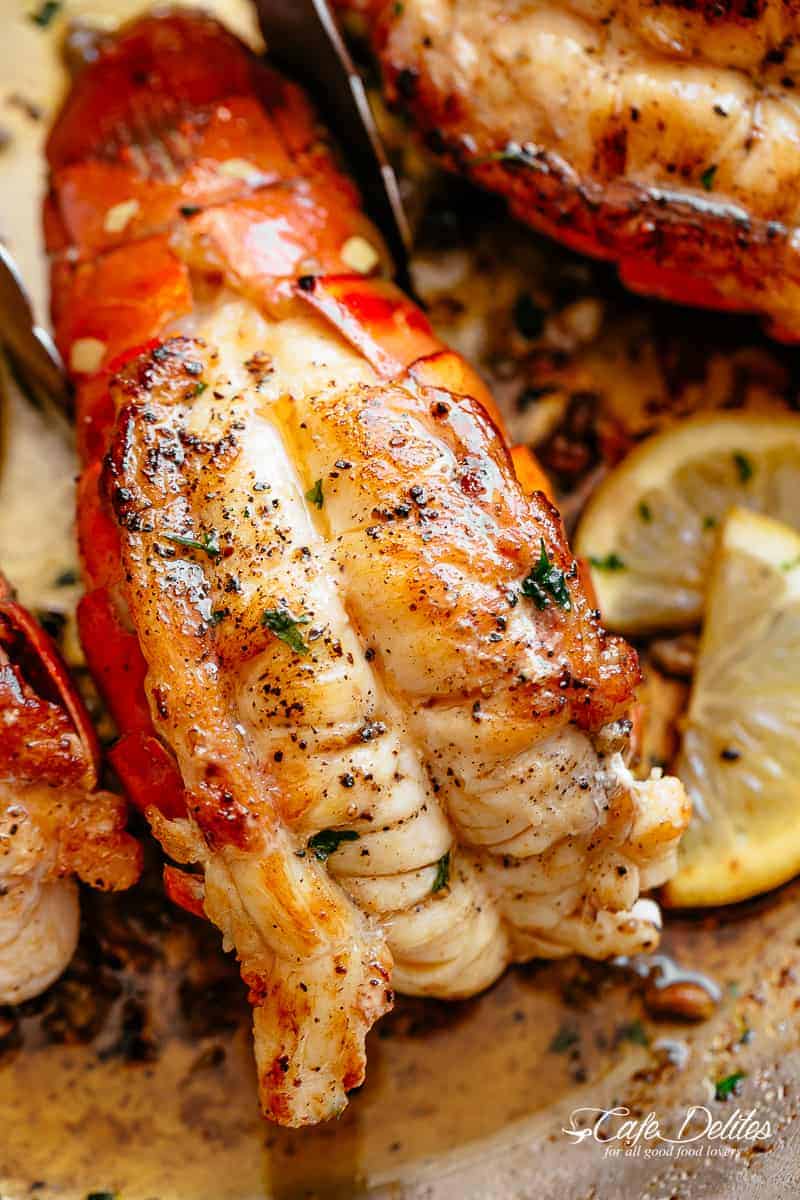 FRESH OR FROZEN LOBSTER TAILS?
For the best seared lobster results, we buy fresh lobster the morning of cooking and store them in the refrigerator.
You can also buy frozen and thaw them in the refrigerator overnight. If you're in a hurry and need to thaw them faster, place them in a pot filled with cold water for about half an hour, then thoroughly pat them dry with paper towel before cooking.
Also read: how to cook egg fried rice indian style | Family Cuisine
Please don't be tempted to microwave them or put them in hot water to quicken the thawing process. Slow thawing is best when it comes to seafood.
HOW DO YOU OPEN A LOBSTER TAIL?
Hold a lobster tail in one hand, or place it on a bench top supporting it with your hand. With the shell facing up, cut down through the centre of the back to the end of the tail, leaving tail fan intact.
With your thumbs, open the shell to loosen it from the meat, opening the meat away from the shell side walls.
Carefully pull the meat up from the bottom of the shell to seperate the shell from the meat underneath it and place the meat on top.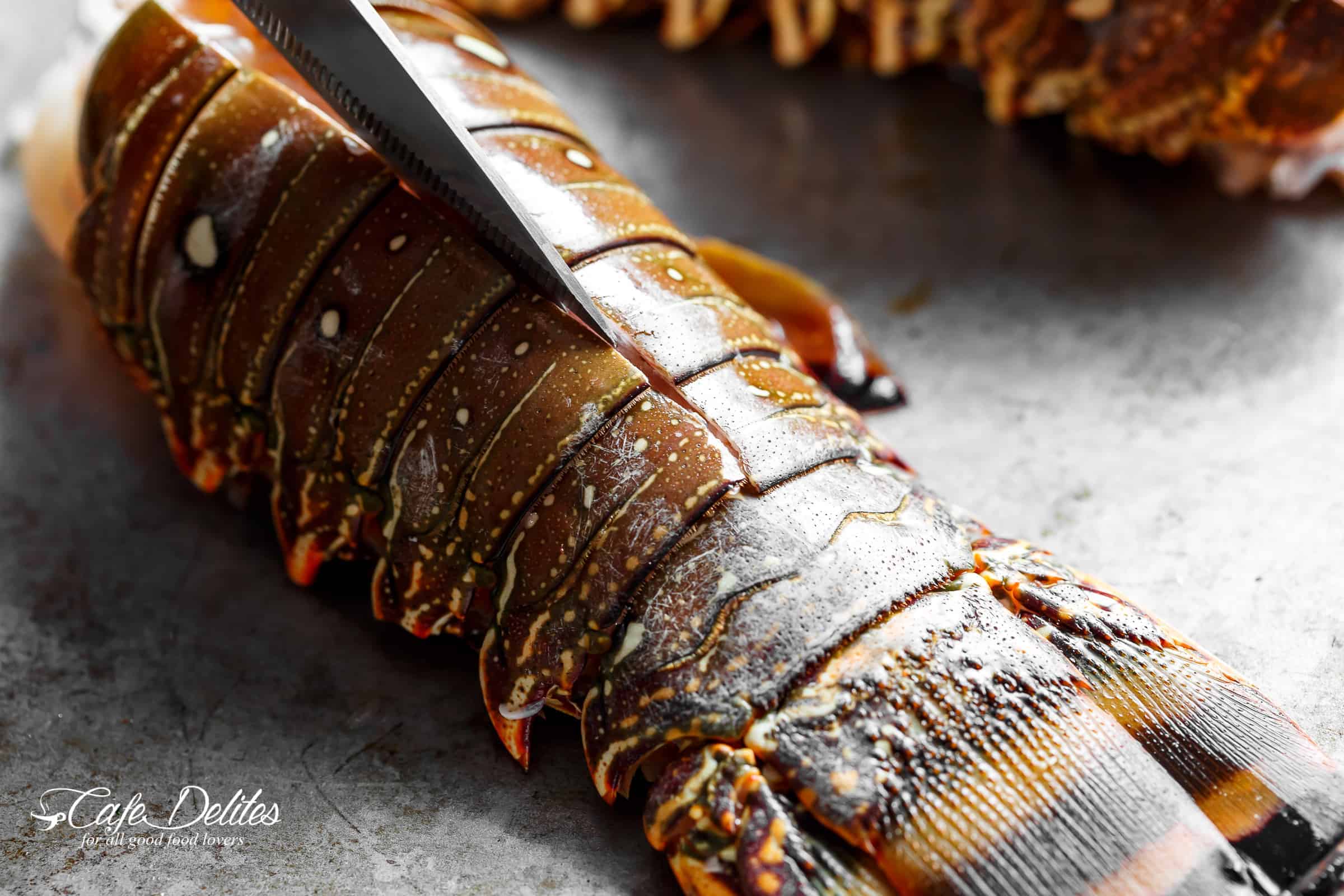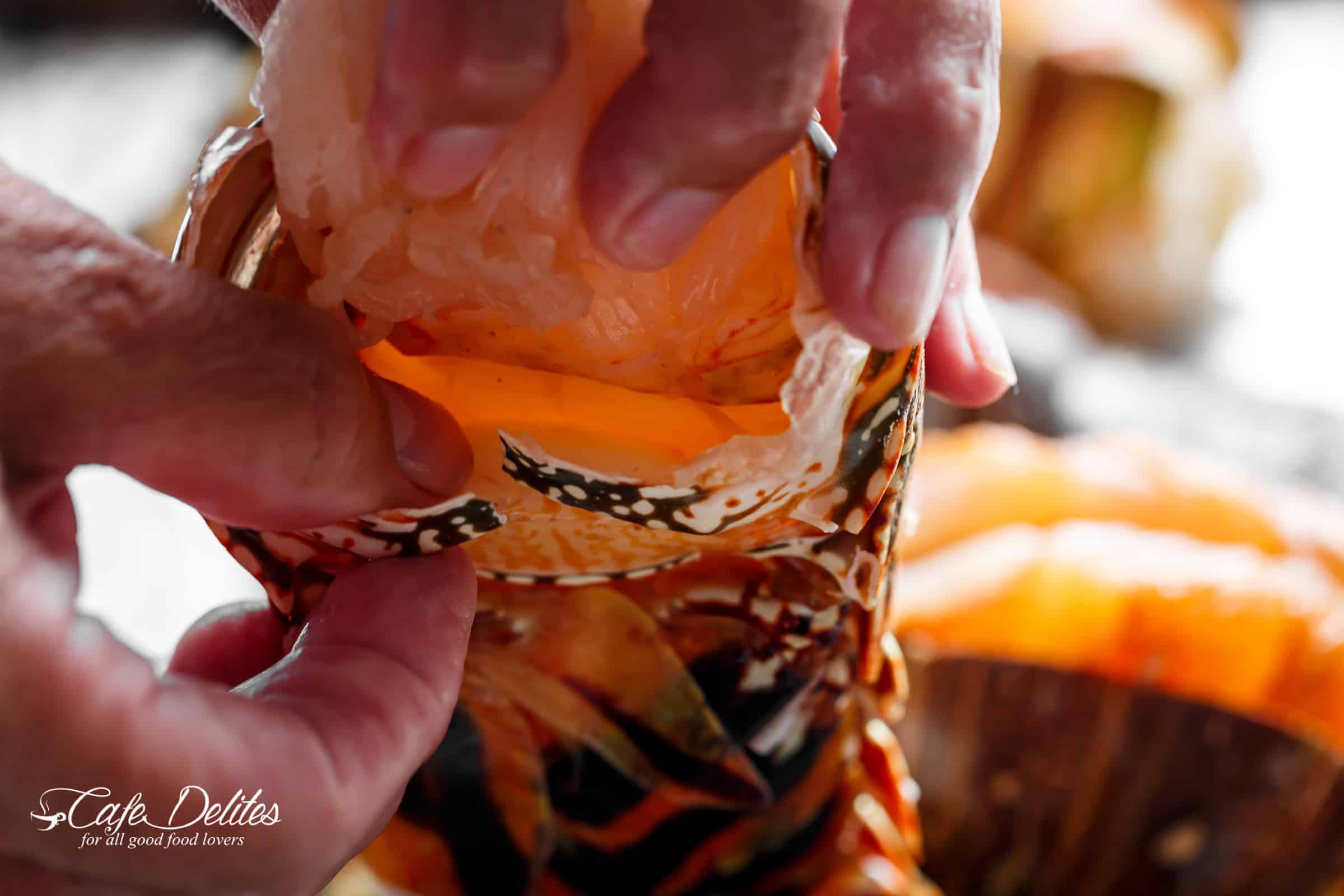 HOW TO COOK LOBSTER TAIL
Seared lobster tails are so easy!
For our seared lobster recipe, we start off by using a combination of both butter and oil. Why? Because butter provides incredible flavour to your lobster meat while oil allows you to sear at higher temperatures as it has a higher smoke point.
When mixing the two together, the oil hinders the butter from burning as fast as it normally as butter burns much quicker than oil. This is crucial to getting a perfect sear without burning your pan or your grease, ruining an expensive meal!
Once you have your oil and butter hot in the pan, squeeze some lemon juice into your grease and place your lobster tails flesh side down in the pan.
Let your lobster sear for 2 minutes until the edges are beautifully crisp and golden.
Next, flip them and cover the pan with a lid to let them cook for a couple more minutes, or until shells are nice and pink and the meat has just cooked through (opaque).
Please be careful not to overcook! You don't want tough or rubbery lobster. You want soft and melt-in-your-mouth seared lobster meat.
Also read: how to cook stir fry teriyaki chicken | Family Cuisine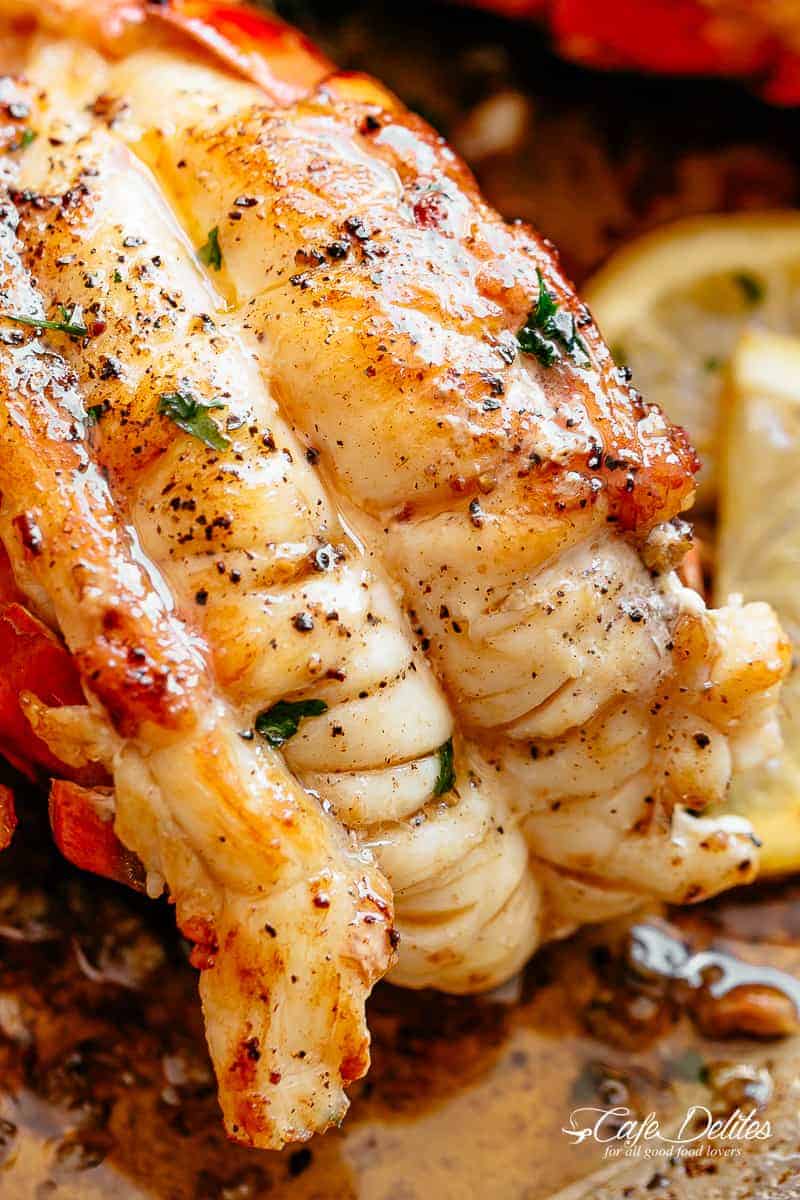 TIP: If the shells have not changed colour and are still green or their raw colour, simply use tongs to rotate the lobster in the hot pan juices until shells have changed colour.
WHAT DOES SEARED LOBSTER GO WITH?
Mashed cauliflower, mashed potatoes, asparagus, Brussels sprouts, potato salad, parmesan roasted carrots, corn on the cob, Mac and cheese or mushrooms!
LOVE SEAFOOD? TRY THESE RECIPES!
Seared Salmon with Avocado Tomato Salsa Lobster Tails with Honey Garlic Butter White Wine Sauce Garlic Butter Grilled Steak & Shrimp