If you messaged me this week after I posted a badly lit photo of an exceptionally tasty stir fry on Instagram, this is 100% for you! It's the kind of stir fry I pull together often, a catch-all of things needing to be used up. You've got silky rice noodles, bright and crunchy broccoli, toasted cashews, quick-marinated crumbled tofu, and pan-seared onions tossed in a feisty chile-boosted soy sauce. I added mushrooms the second time I made it (for these photos), but you don't have to. I used broccoli, but you can use asparagus, shredded brussels sprouts or kale. I'll talk more about that down below. I definitely tend to do that thing you're not supposed to do here – overload the pan- but it's the kind of one-pan meal I love. Enjoy!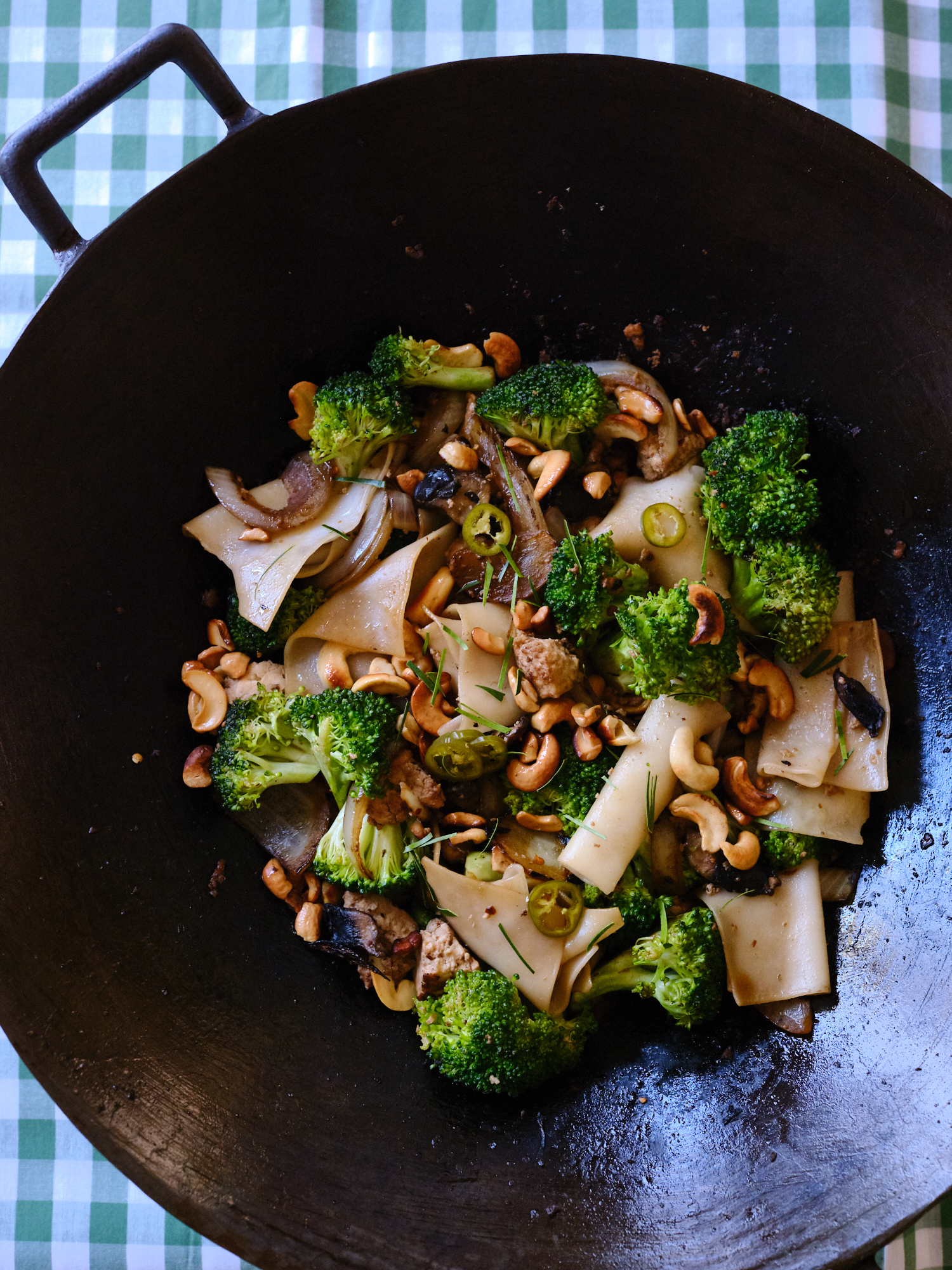 A couple things before we get to the recipe. If you make a lot of stir fries, consider investing in a wok. The cast iron wok I bought with Grace Young from The Wok Shop in San Francisco years ago is one of my prized cooking vessels (this is the one). It's the kind Cantonese home cooks swear by to impart the coveted taste of wok hay. I'm not saying I'm there yet, but I aspire. And if you don't have a wok, don't let it deter you – grab your largest skillet and use it for your stir fry.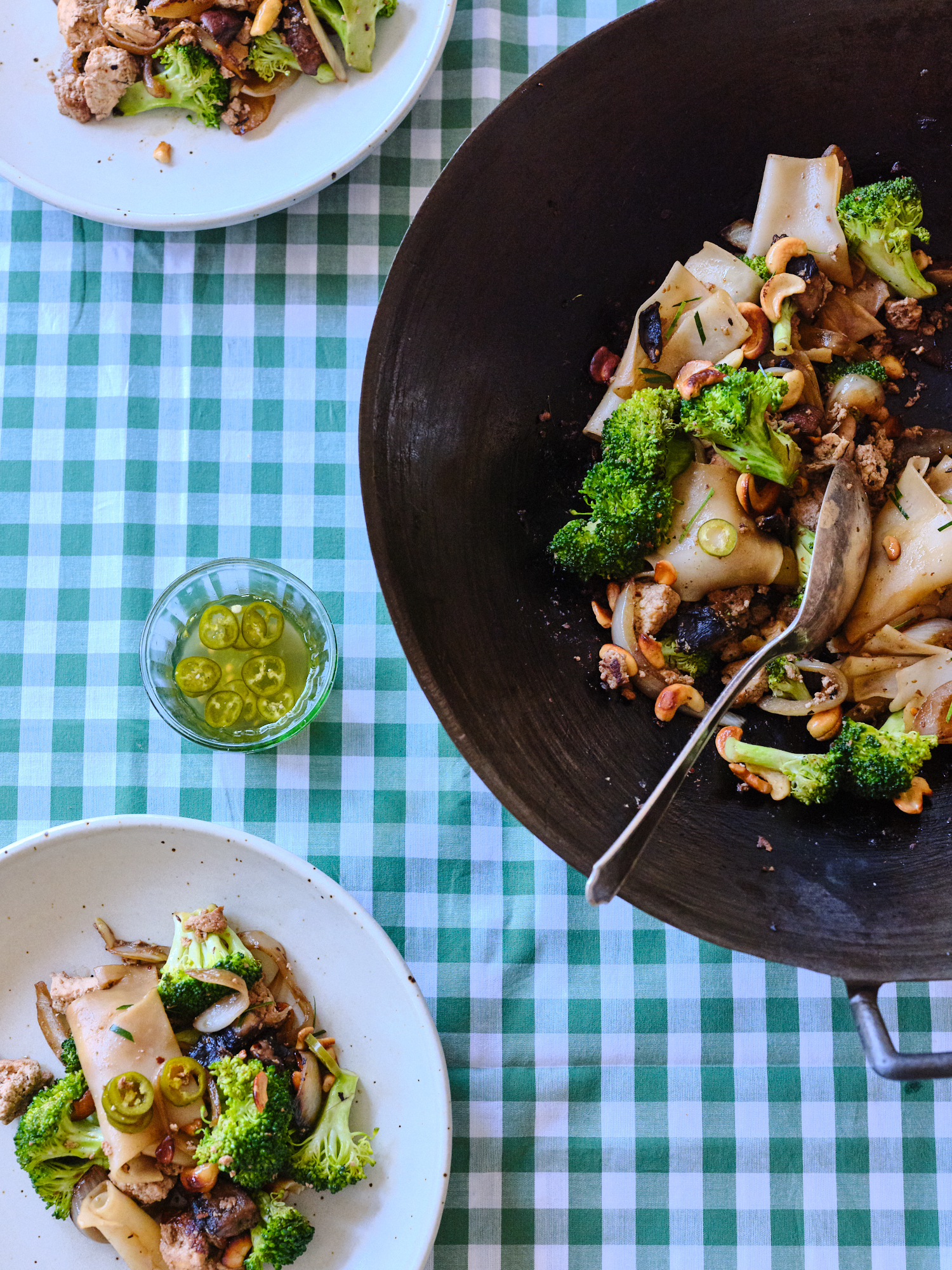 Reading: how to stir fry square noodles
A Few Stir Fry Variations
I'll put most of this in headnotes of the recipe as well.
Read more: how to make fried ravioli with frozen ravioli | Family Cuisine
Green Vegetables: I'm writing this recipe up using broccoli as the green vegetable here, but you have lots of other options. Use an equivalent amount of asparagus (1 1/2-inch segments), or 4-5 big handfuls of , chopped kale, pre-cooked artichoke hearts are fair game, or peas, (or pea shoots!). You see where I'm heading? This is all really adaptable based on what you have on hand.
Make it a Little Creamy: A splash of coconut milk toward the end is nice.
Citrus is Good: One of my favorite finishing touches here is to throw something citrusy in at the end. I have a makrut lime tree on the patio, so I often sliver a couple leaves razor thin and add them at the end. Lemon zest, Meyer lemon zest, and/or orange zest is equally welcome here. Totally not necessary, but it really is a nice touch.
Read more: how to make miso ramen stir fry | Family Cuisine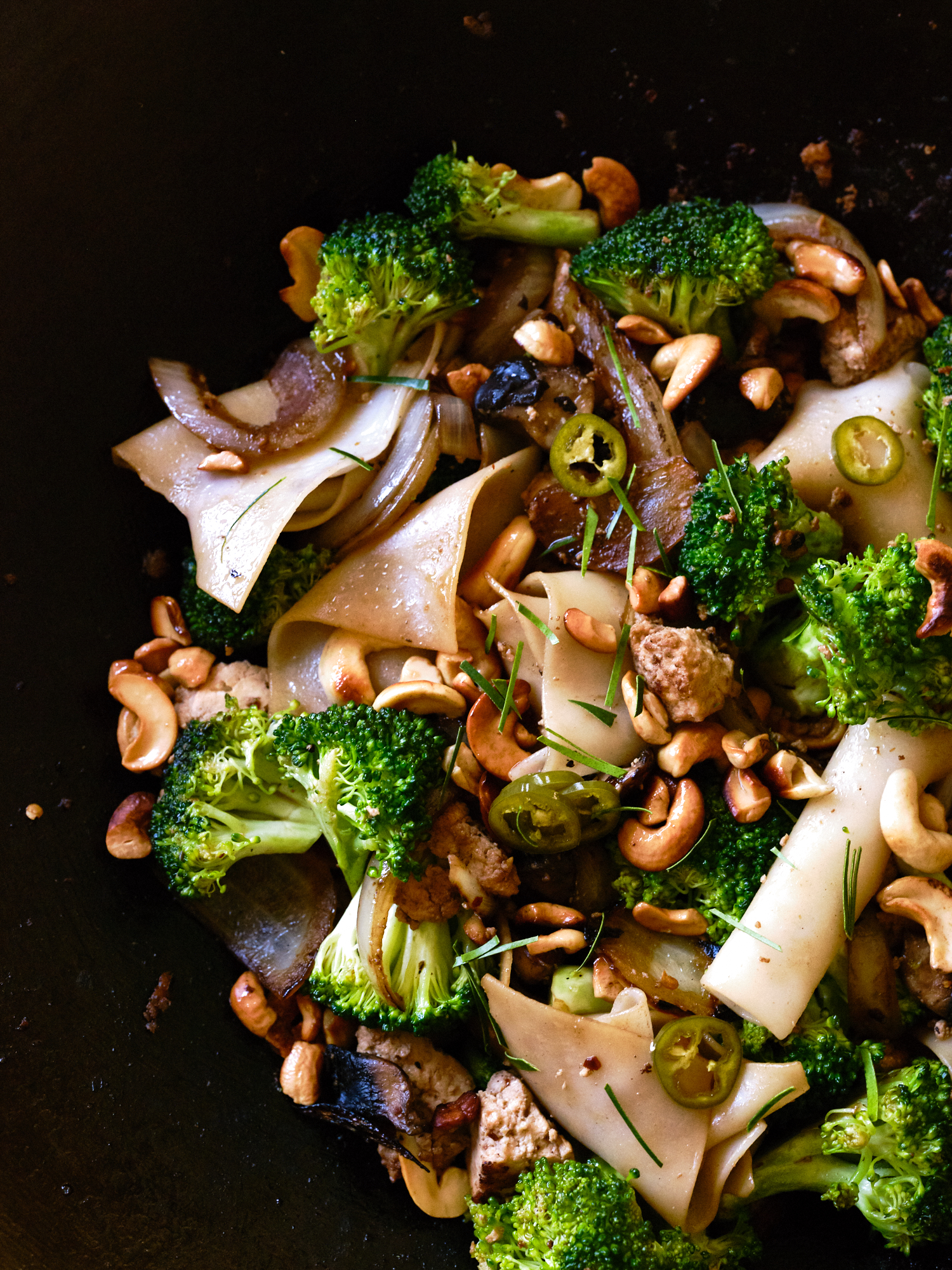 Boil versus Soaking the Noodles
I'm having you boil the noodles here to get them just the right amount of tender. It's what I did to get dinner on the table quickly the other night, and works great. The common alternative is to soak them, but there is such a wide range of noodles out there, and I'm sure you'll all use quite a range of them, so I think boiling them is the safest bet for consistency across the board. Depending on the noodles, sometimes the soak technique doesn't work, and you end up boiling them anyway.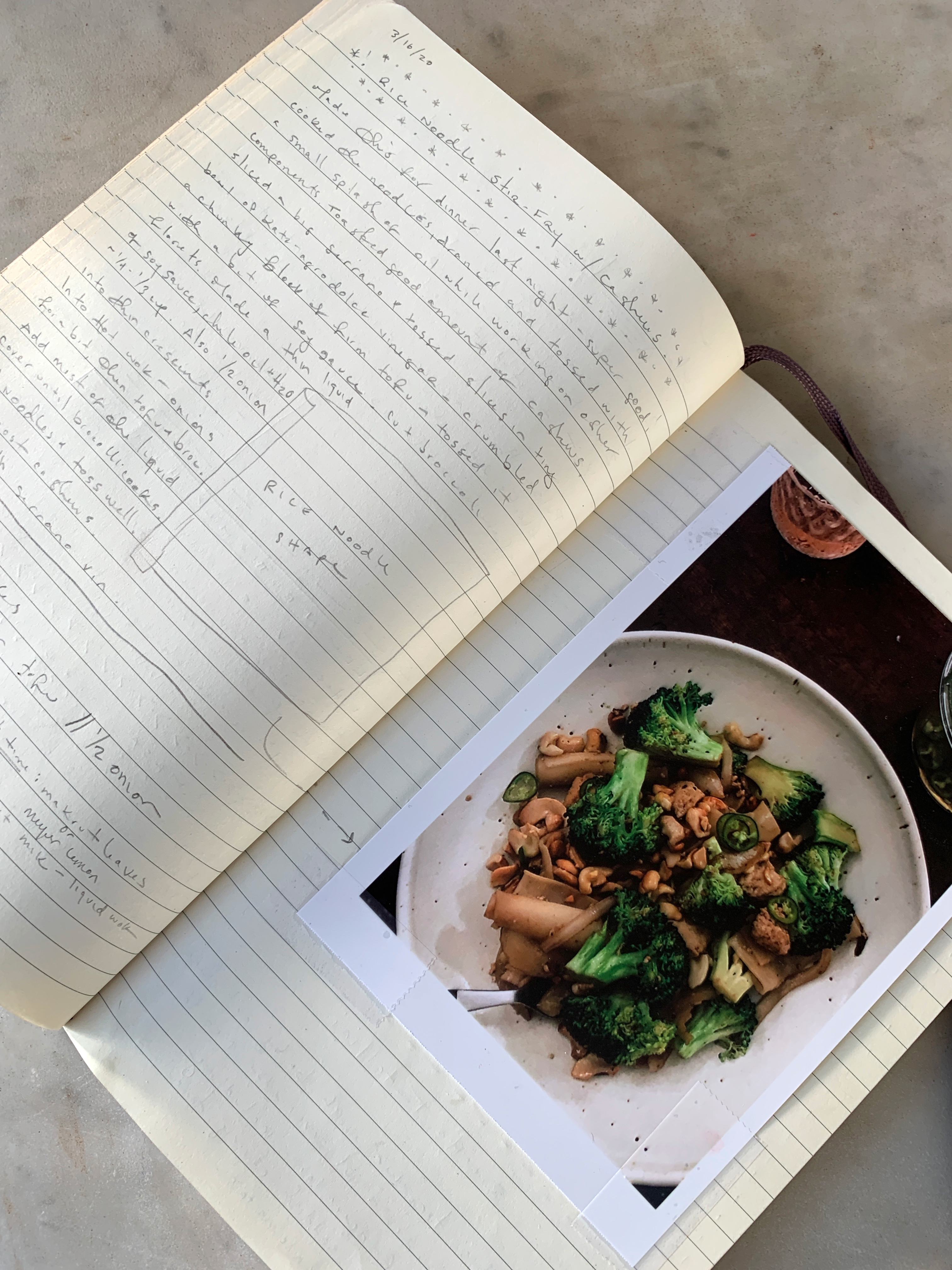 Here's the photo I posted taped in my recipe journal along with notes about how to make it after dinner the other night. I do this when I want to remember something I liked so I can make it again at some point. You can see the size of the noodles I used (left-hand page), and I also like to leave "next time" notes to myself (down in the corner) – ways to tweak, flavors or ingredients to add or explore, etc. Enjoy!
Read more: how to make fried chicken fingers | Family Cuisine