A delicious side dish that needs three ingredients and five minutes to cook. A great way to add vegetables to a weeknight's dinner.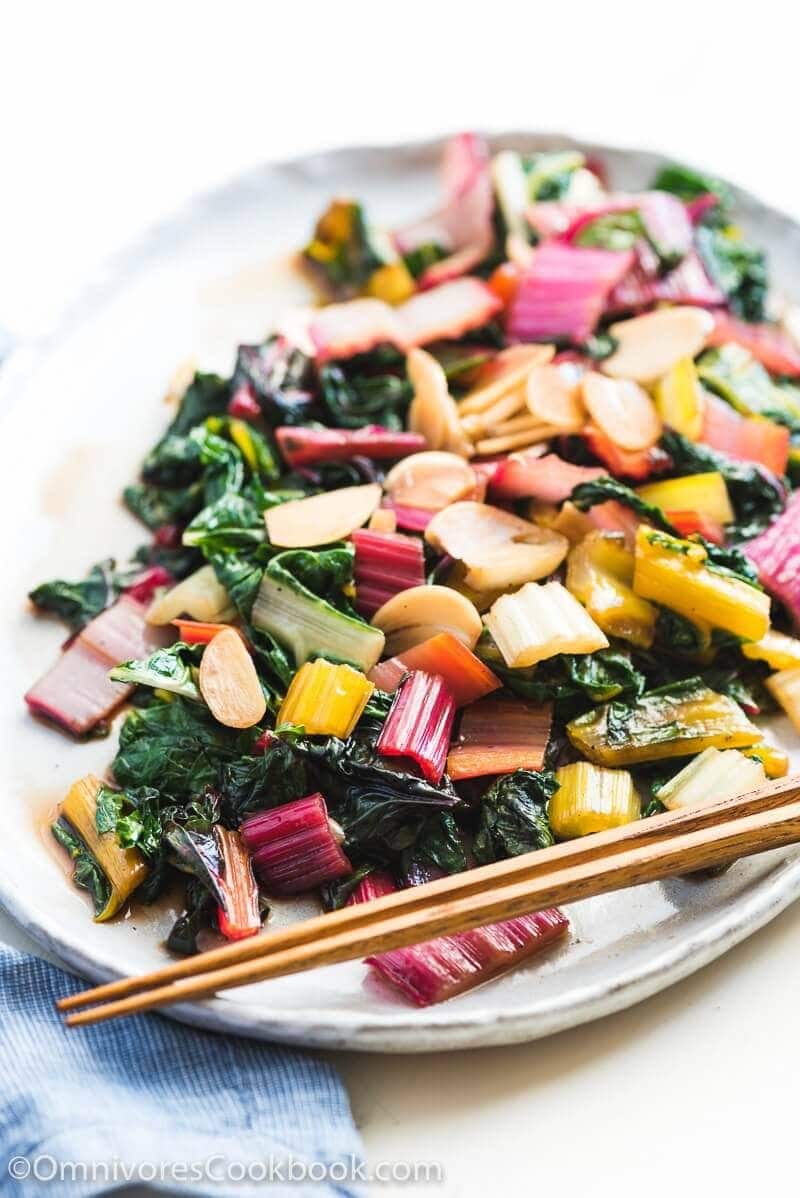 Reading: how to stir fry swiss chard
Living in the US, I cannot usually find the same produce I used to eat daily in China. Vegetables like baby bok choy and Chinese broccoli have become a luxury. Not only are they much more expensive, it's very difficult to get good fresh ones, even at the Asian market. It's my second summer in my new home, and I've started to apply Chinese flavors to local produce.
I've been trying to use authentic Chinese seasonings with vegetables I can find in Austin. The texture of the dish might be a bit different, but the flavor stays great.
Read more: how to stir fry chinese vegetables | Family Cuisine
Today I want to introduce an easy swiss chard recipe that uses just three ingredients and takes five minutes to cook. It is a family recipe that my mom usually uses with baby bok choy and fried tofu.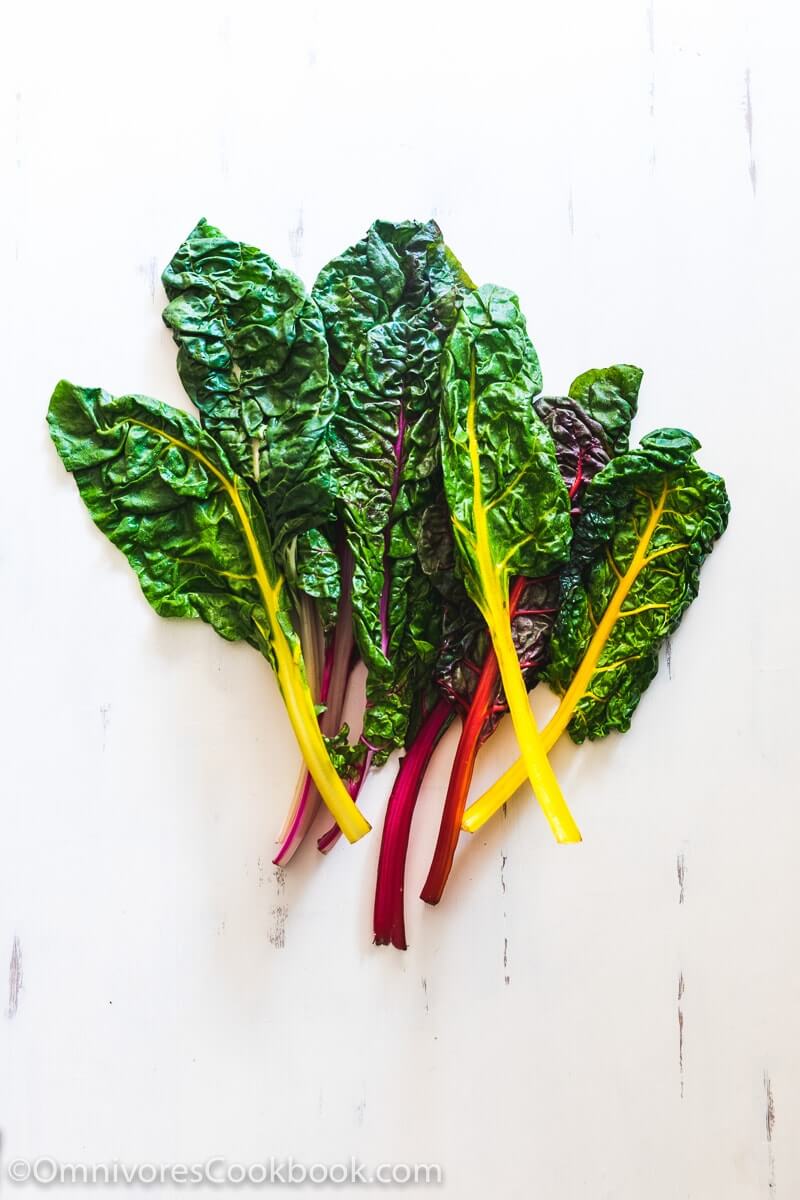 The highlight of this recipe is the combination of garlic, sugar, and soy sauce. The garlic will infuse the cooking oil and make the whole dish very fragrant. The soy sauce adds saltiness and umami. The sugar is the most important part. It won't turn the dish sweet, but will enhance the depth of the umami and make it extra delicious.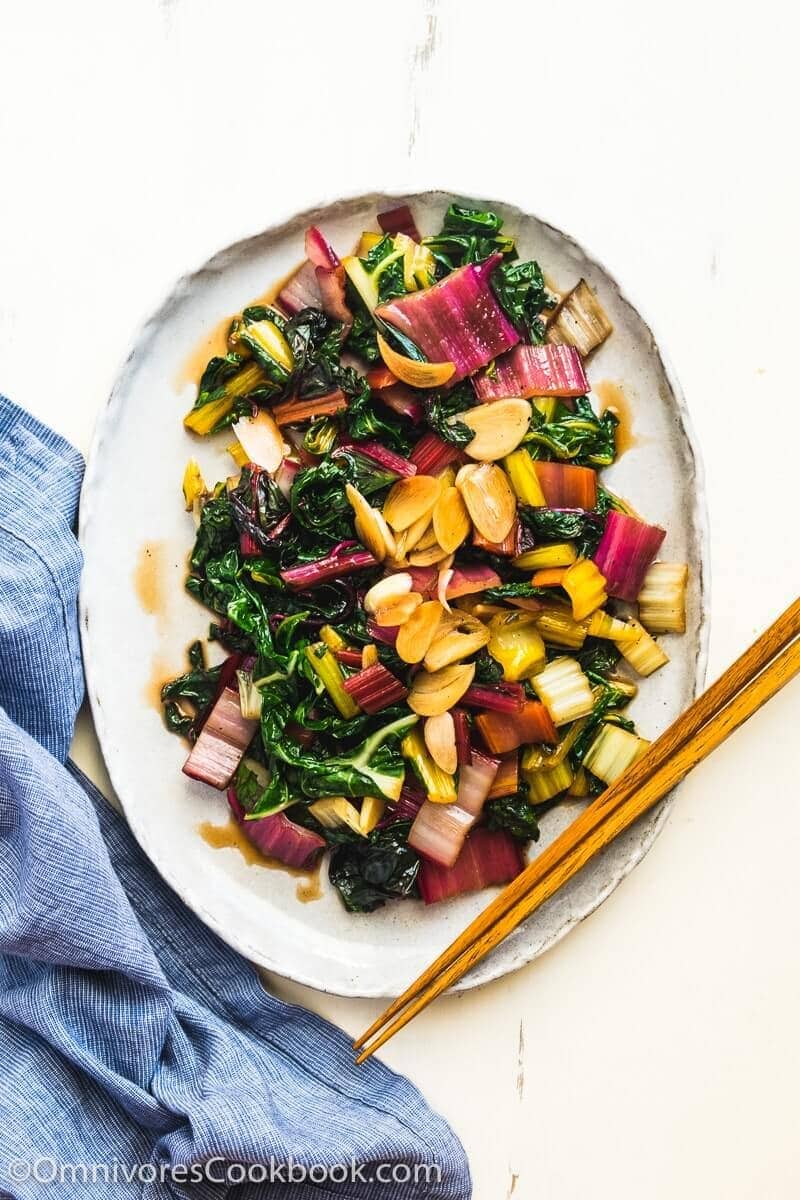 Read more: how to make stir fry with frozen chicken | Family Cuisine
The seasoning makes the swiss chard so flavorful that you can eat a huge amount of vegetables effortlessly. It is one of our favorite ways to add a side to dinner, no matter whether you're serving roast salmon or baked chicken. It goes well both with Asian and Western style main dishes.
To prep swiss chard, you simply need to rinse the leaves, shake off the extra water, and chop them. You don't need to dry them thoroughly before cooking. A hot cast iron pan earns extra points but is not necessary. I've tried both a cast iron pan and a nonstick skillet, and both work. The prep and cooking will be done in under 10 minutes.
Looking for more simple side dishes like this? Check out my broccoli with oyster sauce, baby bok choy with garlic dressing, four-ingredient okra stir fry, and vinaigrette cabbage.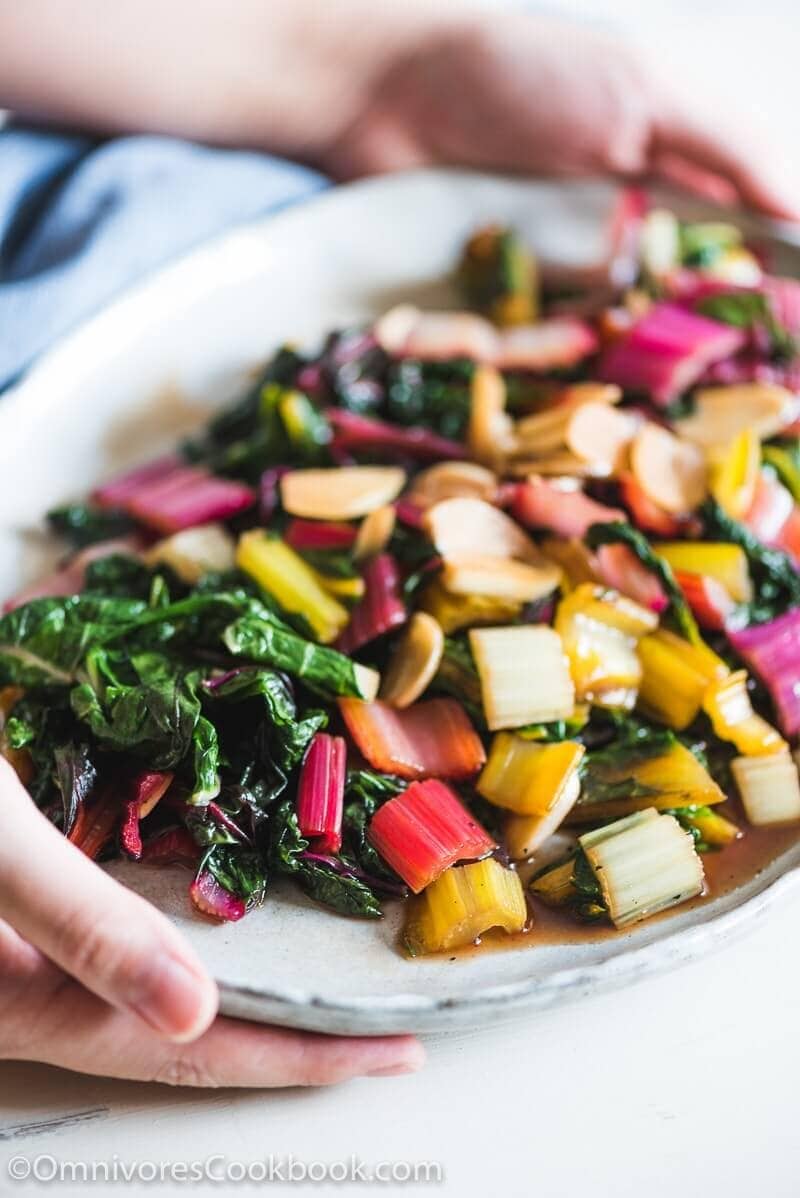 If you give this recipe a try, let us know! Leave a comment, rate it (once you've tried it), and take a picture and tag it #omnivorescookbook on Instagram! I'd love to see what you come up with. Cheers, friends!
Read more: how to stir fry udon noodle | Family Cuisine