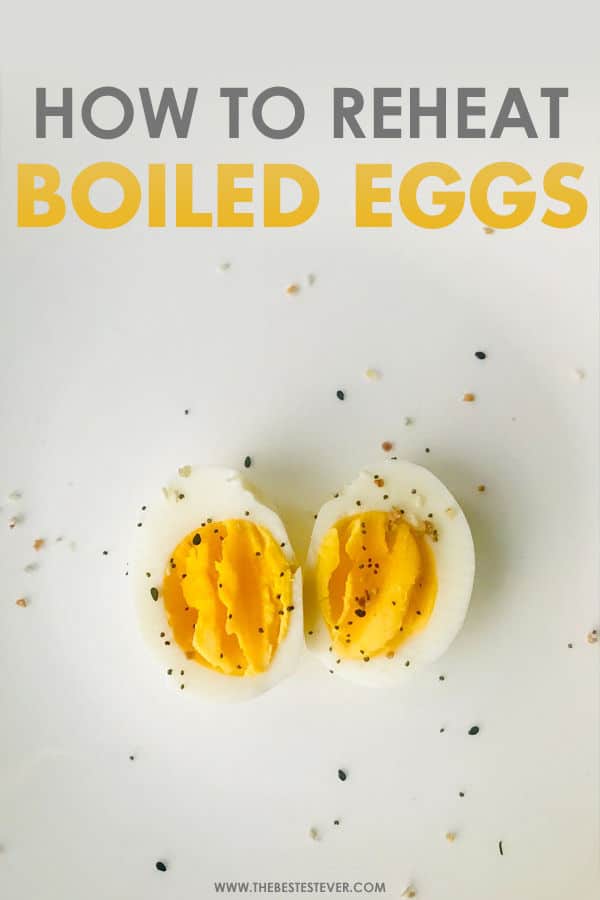 A boiled egg is one of the simplest foods around, that is not only pretty delicious, but they can also be really healthy (minus the yolk). They are a great snack to carry around and one of those foods that is just perfect for a solid breakfast.
If you are interested in finding out what different options are available when it comes to warming up boiled eggs, then take a look below. I will highlight what options are the best and which ones are pretty quick, which should have you eating these oval treats in no time.
Is it in a Shell?
If you have hard boiled eggs that are still in a shell, then the easiest way to reheat them is by pouring boiling water on them. The good thing about this method is that you can have them sitting and warming up,till you are ready to enjoy them.
Steps
Put some water on the stove to boil.
Place boiled eggs in a bowl or pot.
Pour the boiling water over the eggs.
You can let the eggs sit in the boiling water for around 5 to 10 minutes and they should be perfectly warmed up.
Peel them and enjoy.
You Might Be Interested In: How To Reheat Scrambled Eggs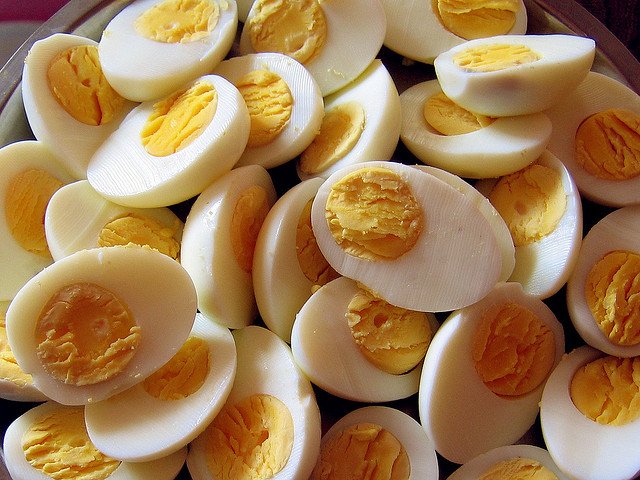 If they Are Peeled? Try the Microwave
The simplest way to go about reheating boiled eggs, is by putting them in the microwave. This is a really quick and painless process, which should have them steaming hot in no time.
Place eggs in a microwave safe plate/container
Zap them for around 20-30 seconds on high heat.
If they were in the fridge, you might want to do it a bit longer.
Once fully heated, take out and enjoy.
You Could Also Try the Oven
If for whatever reason you do not have a microwave, you can also reheat eggs in the oven. while this is not the quickest process available, the oven will get the job done.
Preheat oven to 350°F
Place eggs in an oven safe dish.
Cover with aluminum foil.
Allow eggs to heat up for about 10 minutes, checking to make sure they are thoroughly heated through.
If they were in the fridge, you might have to keep them there a bit longer.
Make sure that they do not start to char, this is why you cannot keep them in too long.
You Might Be Interested In: How To Reheat a Fried Egg
The Stove Top is Another Option
You can also consider reheating them on the stove top. This is also another quick process and you can get really creative, especially if you want to have something more than just eggs alone.
Heat a skillet with some butter or olive oil.
Cut boiled eggs in 2 and throw into the pan.
Heat up really quickly, flipping them to make sure they are fully heated.
If you want you can add in a variety of ingredients to your liking.
Take out and enjoy.