Instant Pot beef stew casserole is incredible! With tender stew beef and rice cooked in one pot with vegetables too it is a pressure cooker recipe you will love.
Beef Stew and Rice Recipe
With tender beef cooked in a sweet homemade teriyaki like sauce your kids will call it amazing too. It's one of our favorite Instant Pot stew meat recipes around.
Reading: Rice and stew meat recipe
Of course you can make this in a Crockpot Express or as an easy Ninja Foodi recipe as well. Any pressure cooker will do really.
I'll admit, I kinda' came up with this on the fly. I was THRILLED at how perfect it came out on the first go around, I am not always that lucky.
I had a package of stew meat I needed to use and rummaged through the pantry to come up with an idea.
That's where this Instant Pot beef and rice recipe came to fruition.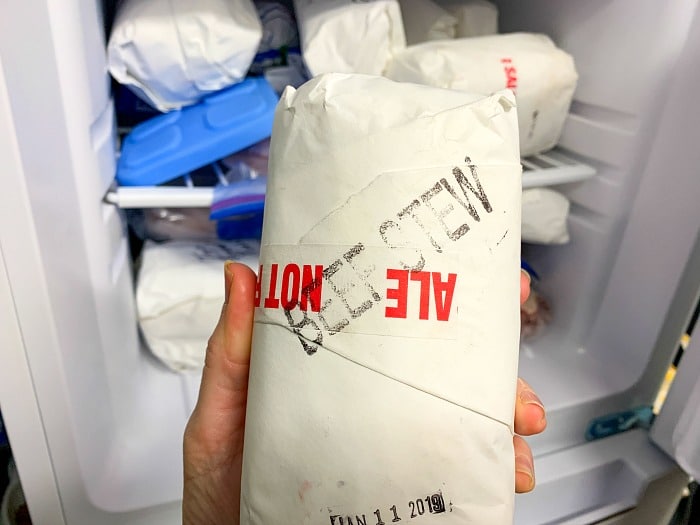 Stew Beef and Rice
I had a few packages of beef stew meat in the freezer that needed to be used. I took out two just in case my "creation" didn't work well the first time.
Quick and easy casseroles are my style so I started throwing things in.
Read more: how to use aroma rice cooker for hard boiled eggs
Using beef broth instead of water will create a richer flavor as well. Keep bouillon cubes on hand in case you run out of this.
Yes you could make pressure cooker stew with this meat, but I wanted something different.
We just love Instant Pot casseroles! You can literally throw everything in, close the lid and walk away. Add uncooked noodles or rice and everything is tender to perfection in less than 30 minutes total.
We've been focusing on Instant Pot steak recipes lately because that's what I have left in my freezer.
You see we bought half a cow earlier this year. I use a lot of ground beef, but all the other cuts kinda' get ignored. Now was the time to get going on what we had because I hate food going to waste!
Beef and rice in the Instant Pot
Thisdoes take two steps. That is due to the long cook time for the beef, and shorter for the grains. It's still a super quick Instant Pot dinner though.
Here's the first step. I didn't bother browning the meat, I just threw everything in and stirred so all the beef stew pieces were coated nicely.
Then close the lid, set to high pressure for 18 minutes and you're ready for step 2.
Instant Pot beef stew casserole
Beef stew meat or beef tips
Onion
Minced garlic & ginger
Soy sauce
Brown sugar
Beef broth
I mean you could use stock instead, but I typically just use what I have on hand as far as this is concerned. Water works but won't add as much flavor.
Rice vinegar
Garlic powder
Carrot
Celery
Mushrooms

I prefer baby bellas

Uncooked white rice
Read more: Chicken stew with milk recipes
If you want to add a bit (or a lot) of heat you can add some Sriracha too. I just added 1 tbsp and it just added flavor, not heat.
The most important thing to remember when making a pressure cooker rice casserole is to NOT stir it in.
You must sprinkle the uncooked rice on the top and just gently submerge it into the liquid on the top. If you don't follow this rule you will have a recipe fail, and receive the burn message.
Substitutions you could make: You could dice beef chuck roast if that's what you had. If you wanted to season meat with a sprinkle of salt and pepper to begin with that would be fine.
A splash of Worcestershire sauce would be a good add in and if you only have chicken broth I'd use that over water for this. 1/2 cup of fried onions on top at the end might be good too.
Instant Pot Beef and Rice
Looking for more easy InstaPot recipes?
Try our pressure cooker stroganoff casserole too with a quick release and short cook time as well.
Instant Pot butter beef is a family fave served over a bed of warm rice or alone with some vegetables.
This Instant Pot sausage and rice casserole is great too. Add lots of cheese and OH MY is it the ultimate comfort food.
Use chicken and make Instant Pot chicken and rice or our Instant Pot chicken stew as well.
Here are quick step by step directions but I also have a printable recipe card below as well.
You can make a slow cooker beef stew recipe if you want it the traditional way. Or use chicken and make a similar dish we call Crockpot cheesy chicken and rice
Note: I have not made this with brown rice yet. It would take longer. If I use that style of cooking rice in the future I will add pressure cooking time for that as well.
Read more: The secret ingredient to give beef stew more flavour
Through this article, we hope to help you understand Rice and stew meat recipe
Source: https://temeculablogs.com/instant-pot-beef-stew-casserole/