This Instant Pot Beef Tips with Gravy is easy and simple to make, yet totally satisfying! Nothing beats tender cubes of beef bathed in a rich, flavorful and creamy gravy.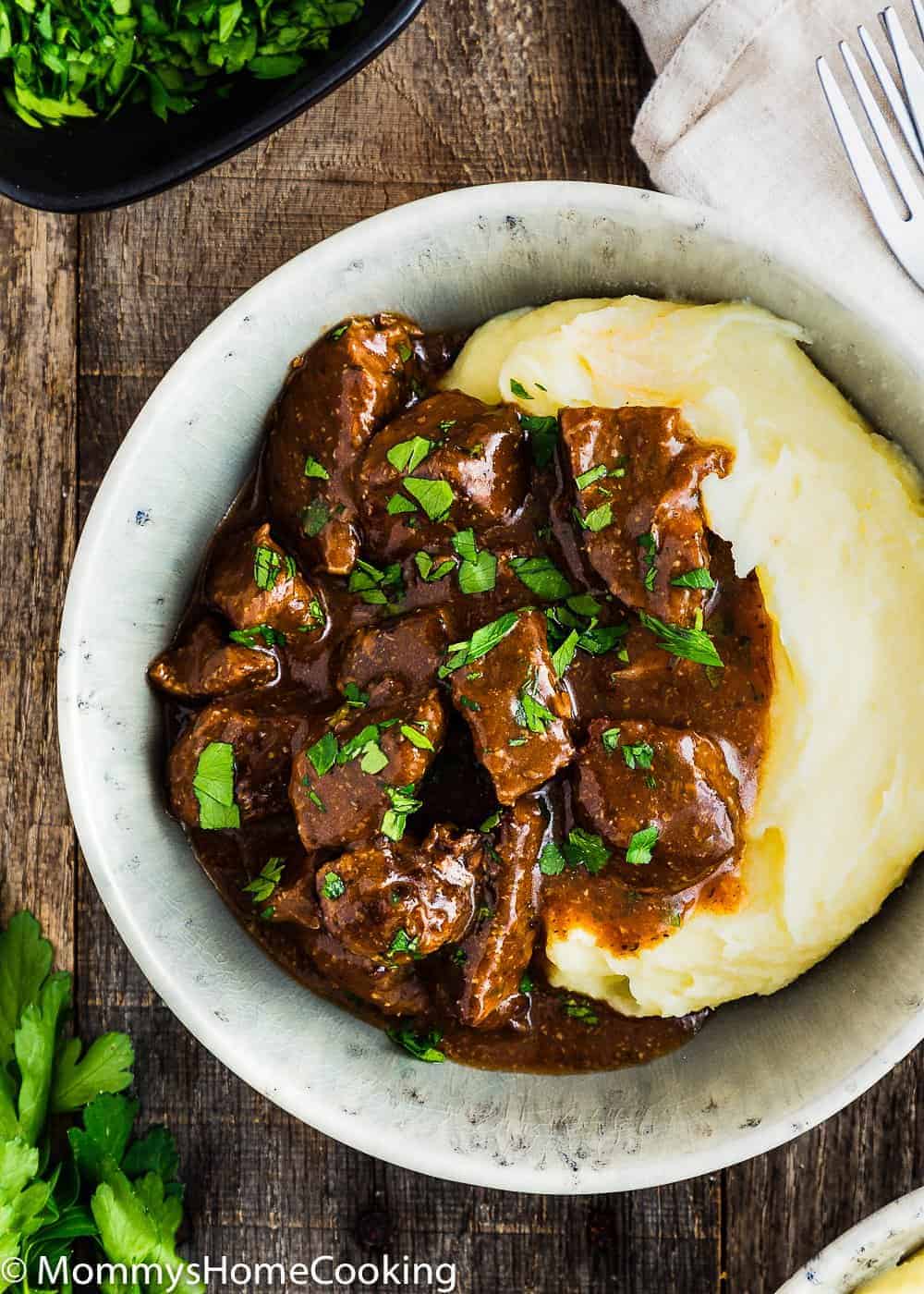 Easy Beef Tips Recipe
This Beef Tips with Gravy is one meal that my family absolutely loves. I make it at least once a week and they never get tired. It's delicious, full of flavor and easy to prepare.
Tender beef cooked in a deliciously rich gravy makes the most perfect, savory, filling dish for those in-a-hurry weekday meals.
It's rich, flavorful, and creamy!
Totally irresistible, especially when it's served over a pile of mashed potatoes.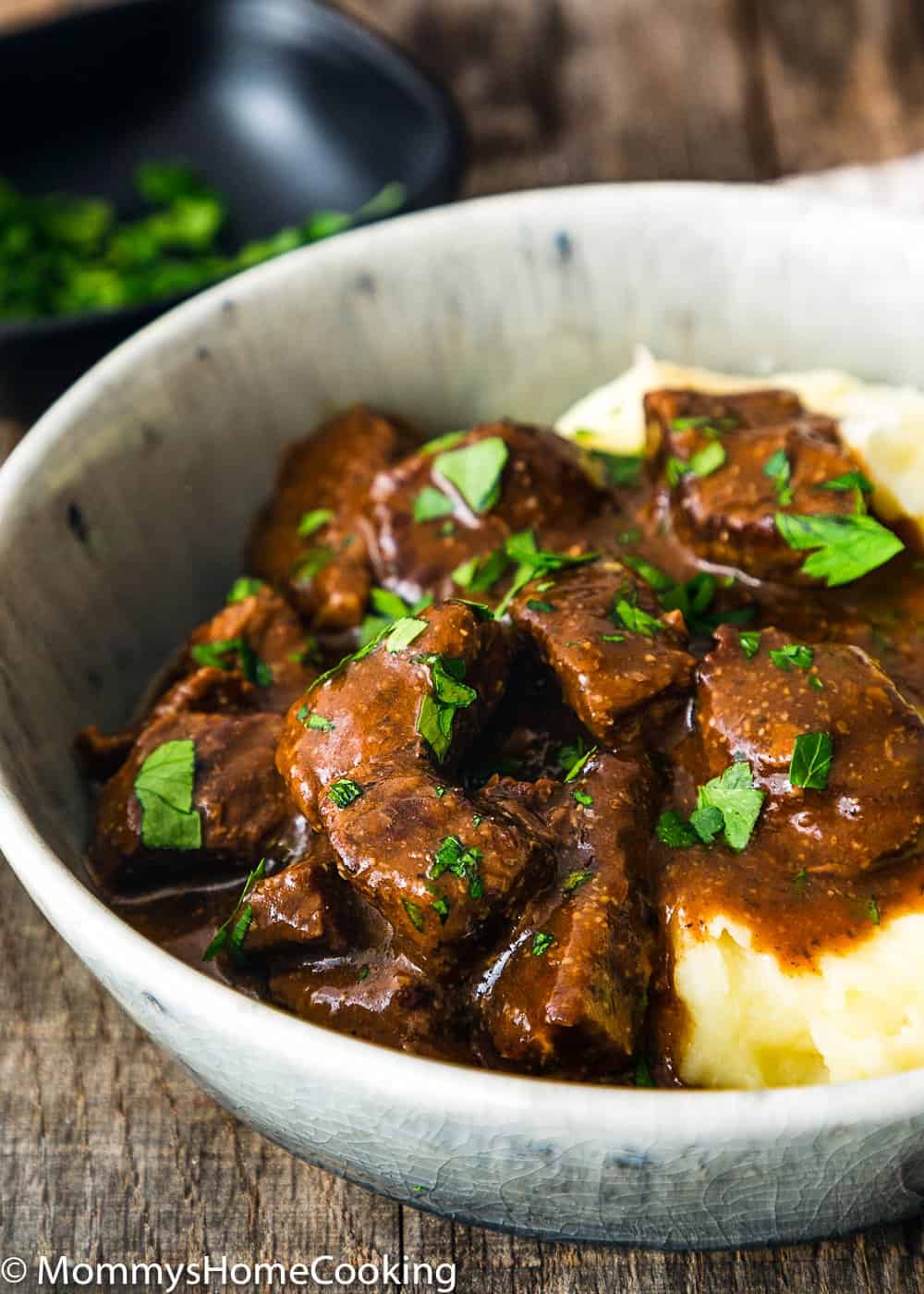 INGREDIENTS You'll need:
Cubed beef meat
Olive oil
Onion powder
Garlic powder
Dried oregano
Dried thyme
Salt and black pepper
Red wine
Beef bouillon
Water
Tomato paste (optional)
Bay leaf
Cornstarch
Fresh chopped parsley to garnish (optional)
Please check the recipe card at the bottom of the post for exact quantities and instructions (scroll down).
WHAT KIND OF MEAT IS USED FOR THIS RECIPE?
For this recipe, I use cubed beef. You can find it packaged and labeled as "stew meat" or "beef tips" in most grocery stores. If you can't find it prepackaged section, ask your butcher for cubed top sirloin or chuck roast, which is less expensive.
WHAT IS THE DIFFERENCE BETWEEN STEW MEAT AND BEEF TIPS?
Beef tips are basically bits cut from larger roasts, usually sirloin or tenderloin but not always. Stew beef is often less tender than other cuts because it is what is left over after the steaks and roasts have been cut.
Meat labeled as beef tips should always show the source of the tips to ensure that they are not just stew meat, which requires longer cooking time for a tender result.
HOW TO MAKE BEEF TIPS WITH GRAVY IN THE INSTANT POT
Brown the cubed meat.
Season with herbs and spices.
Add wine and reduce it.
Add water, beef bouillon, tomato paste and bay leaf.
Pressure cook for 30 minutes.
Add the cornstarch slurry to thicken the sauce.
Garnish with fresh chopped parsley and serve.
Please check the recipe card at the bottom of the post for exact quantities and instructions (scroll down).
How to store this dish
Cooked beef tips can be stored in the fridge for up to 3 days.
TO FREEZE: Let the beef cool completely. Place in a freezer friendly container or bag. Frozen for up to 2 months. Thaw the beef in the fridge, then reheat it on the stove top.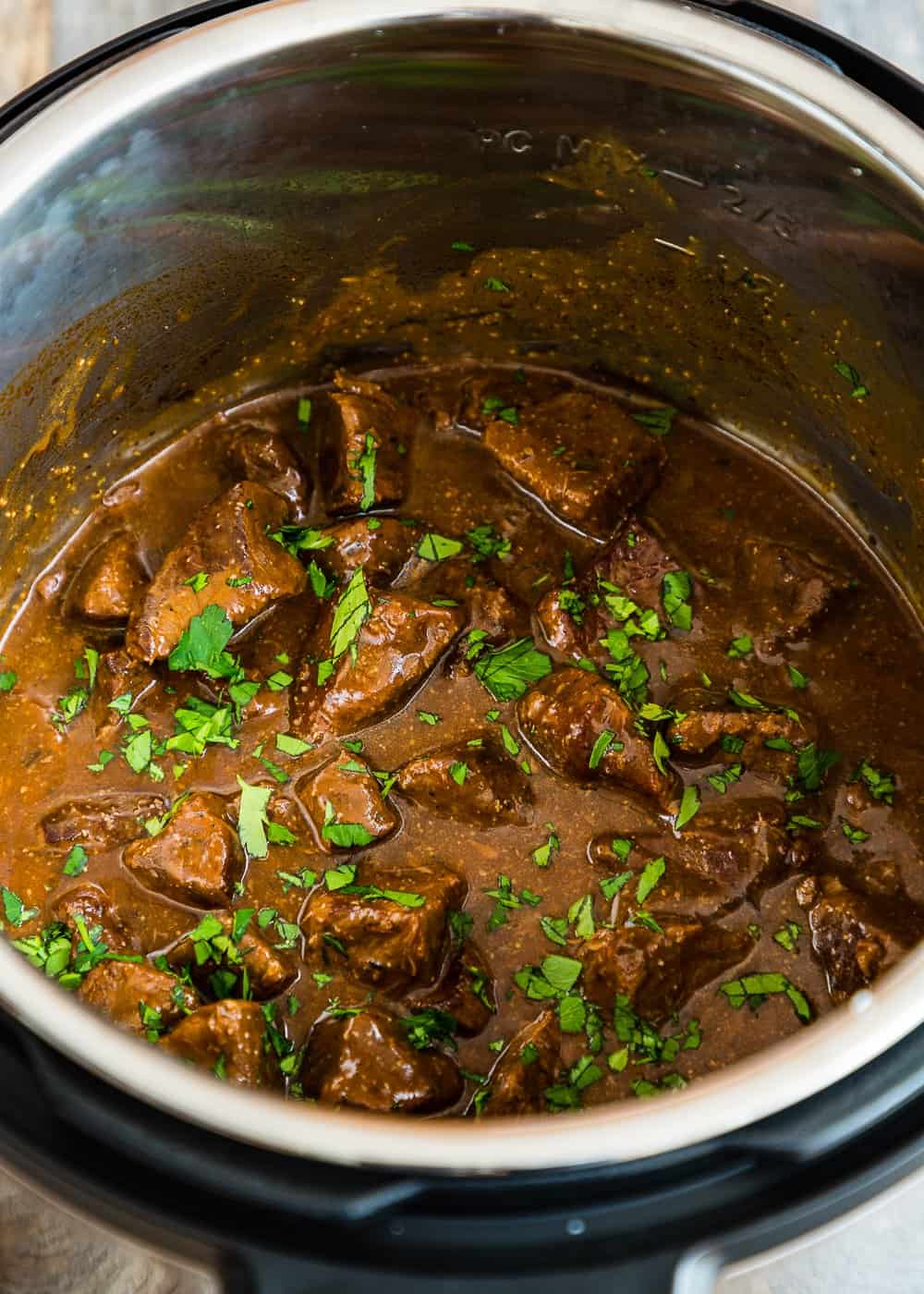 WHAT DO I SERVE WITH BEEF TIPS WITH GRAVY?
I love to serve it with side of fluffy mashed potatoes, sweet plantains, and homemade eggless dinner rolls. You can also serve it over pasta, rice or polenta…YUM!
LOOKING FOR MORE INSTANT POT BEEF RECIPES?
Easy Instant Pot Beef Bourguignon
Easy Instant Pot Beef and Broccoli [Video]
Easy Instant Pot Mongolian Beef
Instant Pot Venezuelan Shredded Beef
Instant Pot Honey Barbecue Beef Oxtails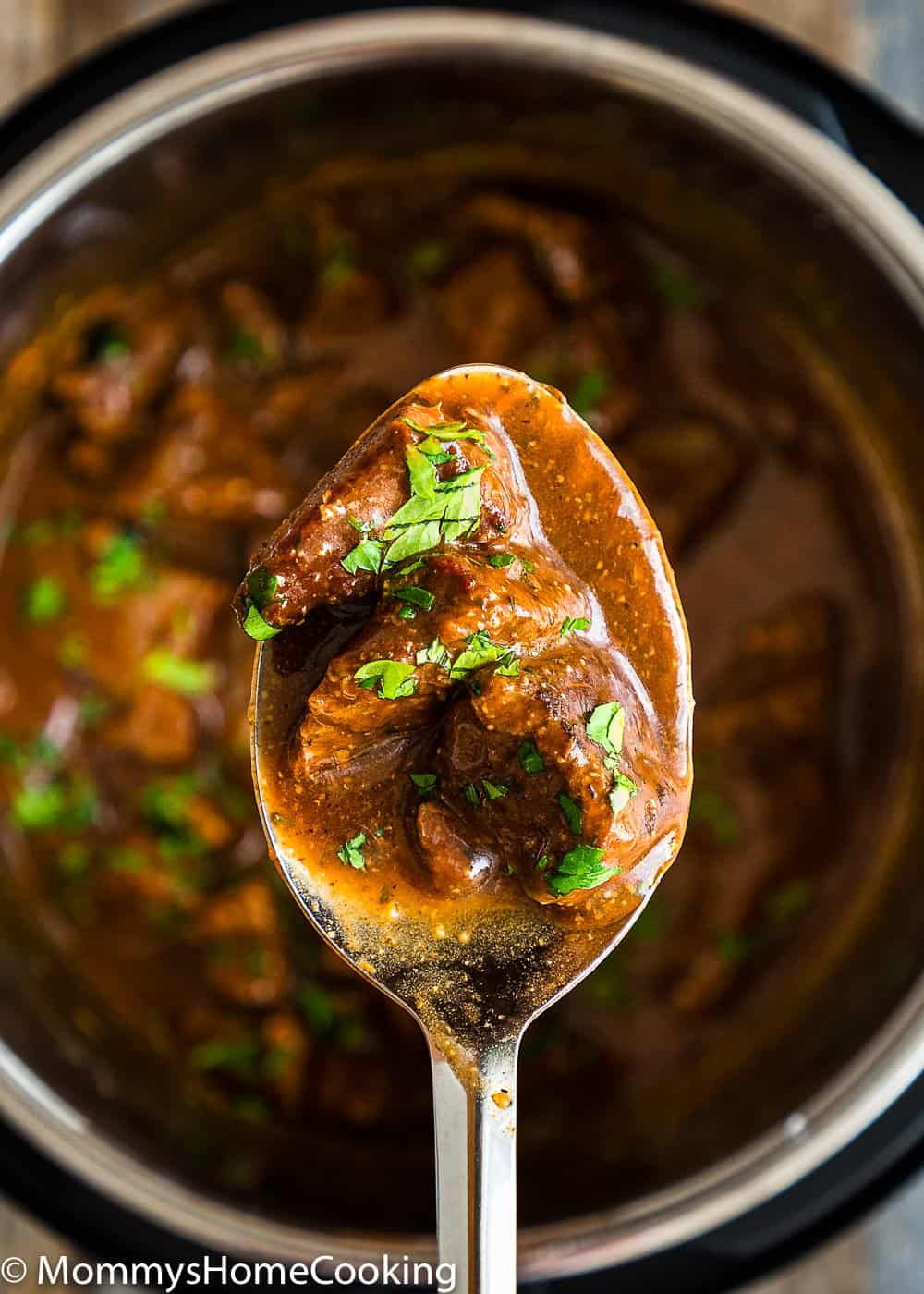 Love what you see? Subscribe to Mommy's Home Cooking so you'll never miss a recipe! Follow along on Instagram, Pinterest, Twitter, and Facebook for more fun!
When you make this recipe, be sure to snap a photo and hashtag it #MommysHomeCooking. I'd love to see what you cook!
* This post contains affiliate links, thank you for the support in keeping Mommy's Home Cooking up and running!
Please see more list about Instant pot stew meat and gravy
Detail: 🔗