This lovely Instant Pot lamb stew uses Moroccan-inspired ingredients and spices and is cooked up with soft potatoes, carrots and peas for an incredible one-pot dish. Serve it with rice, couscous or quinoa, or low-carb cauliflower rice.
You don't have to travel to Morocco to experience its amazing, flavorful cuisine. Making aromatic, hearty tagines or stews is easier than you think; all you need is a few commonly found spices and ingredients like dried fruit, honey and nuts. Moroccan flavours lend themselves beautifully to both meat and fish, and they work well with plant-based protein options like legumes.
In today's recipe, we're swapping a traditional tagine pot with and an Instant Pot, and showing you how to make a fabulous Moroccan lamb stew right in your house. Filled with veggies like potatoes, carrots and peas, this one-pot dish is perfect on its own or you can serve it with a favourite side (see notes below).
This recipe is dairy-free and gluten-free and can be made Whole30 and Paleo-friendly.
INGREDIENTS FOR THIS INSTANT POT LAMB STEW
Stewing lamb: you can use various cuts of lamb suitable for long, slow cooking such as diced shoulder, neck fillet, shank or breast. Mutton meat (from an older lamb) can also be used but will have a stronger flavour. Diced beef and even pork would also work well in this dish. More Instant Pot lamb recipes to inspire you here.
Spices: Moroccan recipes use a lot of spices, which is how you get those amazing tagline flavours, but if you don't have all of them on hand and you don't want to stock up your pantry with too many new jars, then feel free to buy a pre-mixed Moroccan spice blend like this one, and use 2-3 tablespoons instead. Dried apricots will still need to be added. For a Whole30 recipe, replace the dried fruit with diced 4-5 fresh apricots instead.
Vegetables: you can use pumpkin, sweet potato or other root vegetables instead of the white potatoes (especially if you want to avoid the white spuds for dietary reasons).
Garnishes: chopped fresh cilantro/coriander and scallions/green onions (both optional)
WHAT TO SERVE MOROCCAN LAMB STEW WITH
This Instant Pot lamb stew can be enjoyed on its own. It has meat and veggies in one dish, making it a well-balanced and nutritious meal. To buff it up, you can also serve it with cooked rice, quinoa or the more authentic Moroccan couscous. Couscous is particularly fast to make as you can often steep it in boiling-hot water for 5 minutes and fluff it up with a fork.
For a lower-carb version, make some quick and easy cauliflower rice or broccoli rice to go with this incredible tagine stew.
You can also make a side of green veggies or a green salad to freshen up this meal.
YOU MIGHT LIKE THESE INSTANT POT RECIPES
Leg Of Lamb Stew With Dates & CinnamonInstant Pot Rice Pilaf With Lamb, Almonds & FigsMoroccan-Style Instant Pot Chickpea StewInstant Pot Greek Lamb Shoulder RoastInstant Pot Italian Lamb Shanks With White Beans15+ Instant Pot Lamb RecipesMore pressure cooker stews and braises here.
Print
SHARE THIS LAMB STEW RECIPE TO PINTEREST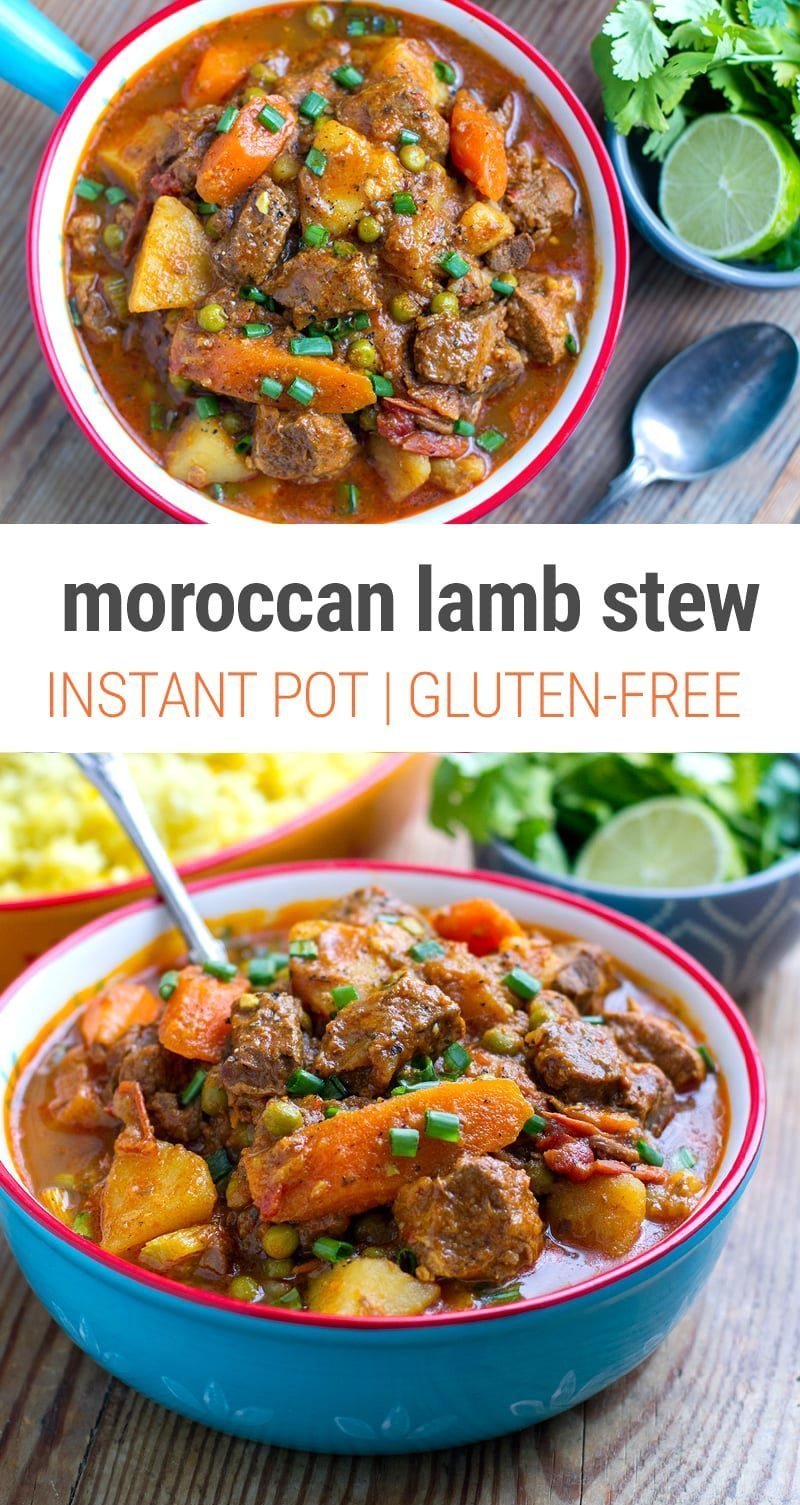 Please see more list about Lamb leg stew instant pot
Detail: 🔗