*This post may contain affiliate links. This means as an Amazon Associate and affiliate for other products, I earn from qualifying purchases at no extra cost to you.
Instant Pot Pork Roast is the easiest way to make delicious, fall-apart meat right in the Instant Pot. Dressed up or dressed down, this pressure cooker pork butt is fit for a holiday feast or a weekday family dinner.
Reading: Pork shoulder boston butt roast
Instant Pot pork shoulder roast recipe
This Instant Pot pork shoulder roast recipe is revolutionary: I'm talking about eliminating 11 hours of cooking time. And if you ever wondered if it's possible to make fall-apart meat in an Instant Pot, I'm here to tell you that it's possible!
This pork shoulder blade roast is savory, tender, and perfect for any occasion.
Instant Pot pork butt or Instant Pot pork shoulder
You can make Instant Pot Pork Roast using any of three cuts of meat: a pork butt, a pork shoulder, or a pork shoulder blade roast. You may also see a cut in your grocery store labelled as a "boston butt," which works as well.
Simply put, pork butt has nothing to do with the actual butt of a pork. Each of these cuts of meat comes from the shoulder region of the pig: Imagine a pig shoulder, then segment it into an upper and lower segment. The upper segment is the pork butt; the lower section is the pork shoulder.
Really, there are two cuts of meat: the upper and the lower shoulder. There are just lots of nicknames for each cut. Here's a simple breakdown:
Upper shoulder:
Pork butt
Boston Butt (nicknamed from old school shipping practices!)
Pork shoulder blade roast
Lots of fatty marbling
Best for stewing or shredding
Lower shoulder:
Pork shoulder
Picnic shoulder
Picnic roast
Less marbling
Best for roasting or broiling
The package for any of these cuts is usually vacuum sealed and about the size of a small childrens' shoebox.
Bone-in pork roast in Instant Pot
All cuts come with the option to buy either boneless or bone-in. I usually purchase a bone-in pork roast because it has more flavor than a boneless pork roast. After pressure cooking, the bone will slide right out, so you don't need to worry about it!
How long to cook pork shoulder roast recipe
For this pork shoulder roast recipe, you'll want to cook it for about 120 minutes (2 hours) with a full natural pressure release (NPR). I usually make this recipe in the slow cooker and cook it for 12-15 hours, so using the Instant Pot definitely cuts down the time!
How to make pork shoulder blade roast
Read more: Roast Pumpkin and Feta Salad
Though a pork shoulder blade roast takes a long time to cook, the preparation process is relatively simple: flour the roast, then sear each side in piping hot oil until the whole thing is brown and crispy.
I first made this pork roast by searing it in the Instant Pot, but I do not recommend it. Since the Instant Pot doesn't get quite as hot as a pan on the stove, it took roughly 10-15 minutes PER SIDE to sear. Even then, the sear wasn't very strong.
Because the Instant Pot saute feature times out at 30 minutes, I had to constantly monitor the pot. AND since the pot was searing for about an hour and the pot got super hot, the pot would not seal and come to pressure (it was too "loose").
Place the roast into the Instant Pot and turn your focus back to the pan that you used to sear the roast.
To that pan, add the onion and garlic and saute for a bit, then add the chicken broth and soy sauce to deglaze. Pour that mixture over the roast in the Instant Pot, and the roast is ready to cook! Lock the lid and set the Instant Pot to cook for 120 minutes with a full npr. That's it!
Instant Pot Pulled Pork
To make pulled pork, use your Instant Pot or pressure cooker to make pork butt. You'll end up with beautiful, fall-apart meat right in the Instant Pot. You can use this recipe, or even your own seasonings to vary the flavor. The only important thing is that you cook the pork for the full two hours in the Instant Pot!
Instant Pot pork roast with gravy
You will be left with a lot of liquid from the pork roast after pressure cooking. This cooking liquid makes an excellent gravy!
I make this pork roast in the Instant Pot, then I strain the cooking liquid into a large pot. When I make this in the slow cooker, the cooking liquid reduces down a lot, so it's very flavorful and ready to make into gravy. If you would like to make this Instant Pot pork roast with gravy, you can do this in one of three ways: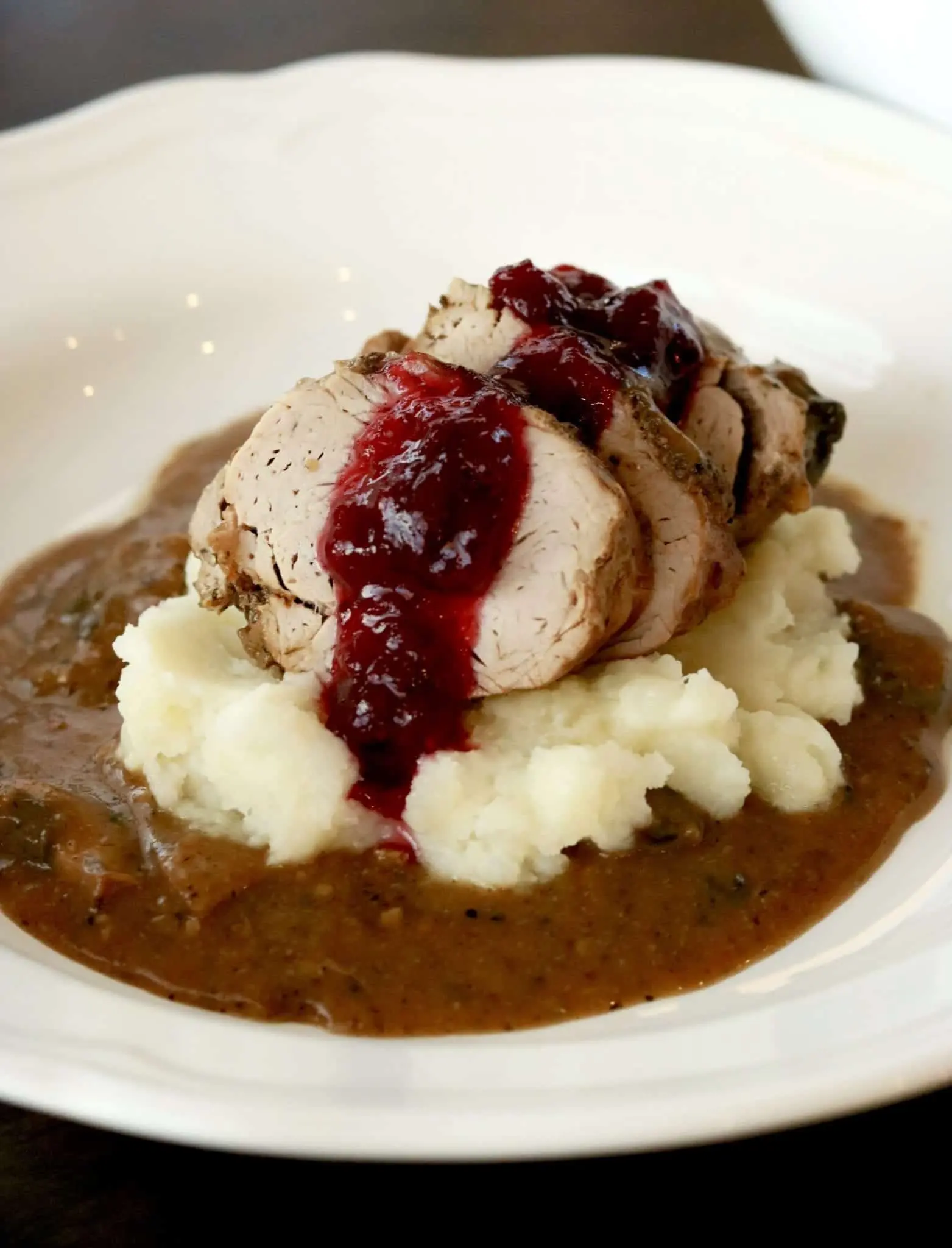 Method 1: Reduce the liquid
Skim the fat off the top of the cooking liquid, then reduce the strained liquid down to about 3 cups by simmering for 30-45 minutes on the stove (or in the Instant Pot on saute mode). This means you'll let the water evaporate out to concentrate the flavor.
Make either a cornstarch slurry (mix 1-2 tablespoons cornstarch with 1-2 tablespoons cold water) or a roux (mixing butter with equal parts flour until it forms a paste), then whisk one of these mixtures into the liquid until it thickens.
Method 2: Don't reduce the liquid
Read more: Air Fryer Carrots – Hungry Healthy Happy
Make a roux using equal parts butter and flour. In a small pot on the stove, whisk together the flour and butter until it's slightly bubbly. Ladle in 2 cups of the strained cooking liquid (not reduced) and whisk until it's thickened. Season to taste.
The cooking liquid will not be as flavorful as the first method so add additional chicken bouillon or flavor enhancer to bolster the flavor.
Method 3: Cornstarch
Ladle 2 cups of the cooking liquid into a pot and bring to a boil. Whisk in a cornstarch slurry and cook until thickened. Season to taste.
How to Serve Instant Pot pork roast
I like to serve this Instant Pot pork roast just like I'd serve beef pot roast: with mashed potatoes, gravy, and vegetables like Instant Pot Broccoli or Air Fryer Green Beans. It's also delicious used as sandwich or taco filling (pictured) and can be used in any recipe that uses pork (stroganoff, enchilada filling, top your ramen, etc.).
I also love serving pork roast with fresh Instant Pot Cranberry Sauce!
Instant Pot pork butt recipes
Okay, so pork shoulder and pork butt are really similar.
Check out my Instant Pot Kalua Pork Recipe for an easy, 3-ingredient meal! This is the Hawaiian pulled pork that you've had at restaurants or a luau!
About Lisa
Lisa Childs is the food blogger behind Tried, Tested, and True. Join the hundreds of thousands of people each month that learn from Lisa-
Subscribe to her website, follow her on Instagram at @tried_tested_true, follow her on Pinterest, and find her on Youtube at Tried Tested and True. She is passionate about giving home cooks confidence using their Instant Pots. Make sure to sign up for our email newsletter to hear from personally from her weekly! Learn more about Lisa.
What to serve with Instant Pot Pork Roast
These are some of my favorite veggies to serve with a pork roast! The salt potatoes make a great substitution for mashed potatoes.
Read more: Parmentier Potatoes (Cubed Potatoes)
Instant Pot Salt Potatoes
Instant Pot Artichokes
Air Fryer Sweet Potato Fries
Instant Pot Corn on the Cob
Instant Pot Green Beans
Air Fried Green Beans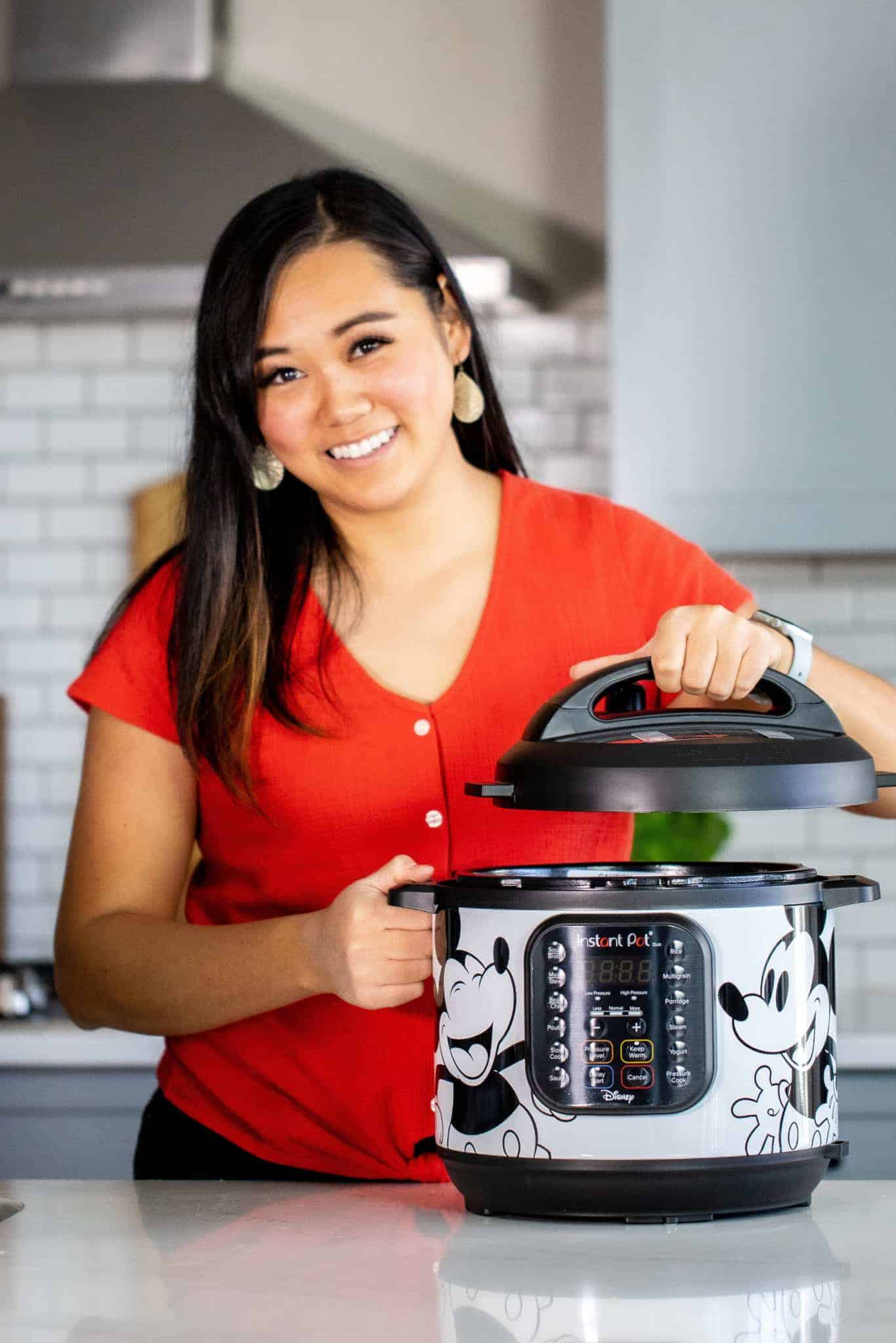 For more information please see the list of Pork shoulder boston butt roast
Source: https://triedtestedandtrue.com/instant-pot-pork-roast-pork-butt-pork-shoulder/