There was a day when I would dutifully thaw my roasts, carefully sear them, and slow roast them in the oven. It was a long time ago in a galaxy far, far away… 😉
These days as a mama of 5, up multiple times in the night with a nursing infant… 3pm rolls around and I think, "I better figure something out to feed this brood!!". This recipe is a gift – I am shocked, absolutely shocked how delicious it turns out every time. You literally plop a frozen solid roast in the instant pot with a few seasonings, onions, and garlic, and BOOM, a gorgeous fall apart roast with the most delicious gravy awaits. Making me look like I planned ahead :)! You need to try this.
Of course, you'll want to make sure to whip up some dairy free mashed potatoes (I have a recipe for these in my Shepherd's Pie post), and some buttery green peas to go alongside. I've also served it with crispy sheet pan brussel sprouts and roasted butternut squash. Roasted potatoes and green beans are also delish! I often like to throw in two roasts** so I have meat leftover to make into other meals like Nourish Bowls, Burritos, or even a quick shepherd's pie by layering the leftover meat and gravy, peas, and mashed potatoes in a casserole dish. Because the more meals I can prepare for in one go, the better!!
I can't wait to hear what you guys think about this recipe! I had originally posted it on Instagram many months ago, but it has since become an almost weekly favourite around here so I decided it was high time this roast beef recipe made it onto the blog. It is a true gem. Let me know in the comments below what you thought about it and tag me on Instagram (@garnishathome) with your meal – I love seeing what you guys are cooking!! Talk to you soon 🙂
Featured in this Post:
This post includes affiliate links, meaning I made a small commission at no extra cost to you, should you decide to click through the links and purchase anything. These are my honest opinions and I would never recommend anything to you I didn't absolutely love and use on a regular basis. Hope you find these lists helpful!
Instant Pot (8 Quart) – This is my most used kitchen appliance, I am obsessed with this thing! It saves me so much time and hassle in the kitchen and serves so many purposes that I think it is definitely worth the purchase. My favourite things to make are hard boiled eggs, rice, whole chickens, broth, pulled beef and pork, chili, soups, ribs, mac'n'cheese…. the list goes on!
Gluten Free Worcestershire Sauce – Worcestershire sauce is a staple ingredient for me for adding flavour to all sorts of soups, sauces, and meat dishes. I didn't even realizes that the brand I was using had gluten in it, but thankfully gluten free Worcestershire sauce is readily available! Look for the ingredients to list "distilled vinegar" rather than "malt vinegar" to ensure it is gluten free, like this one from French's.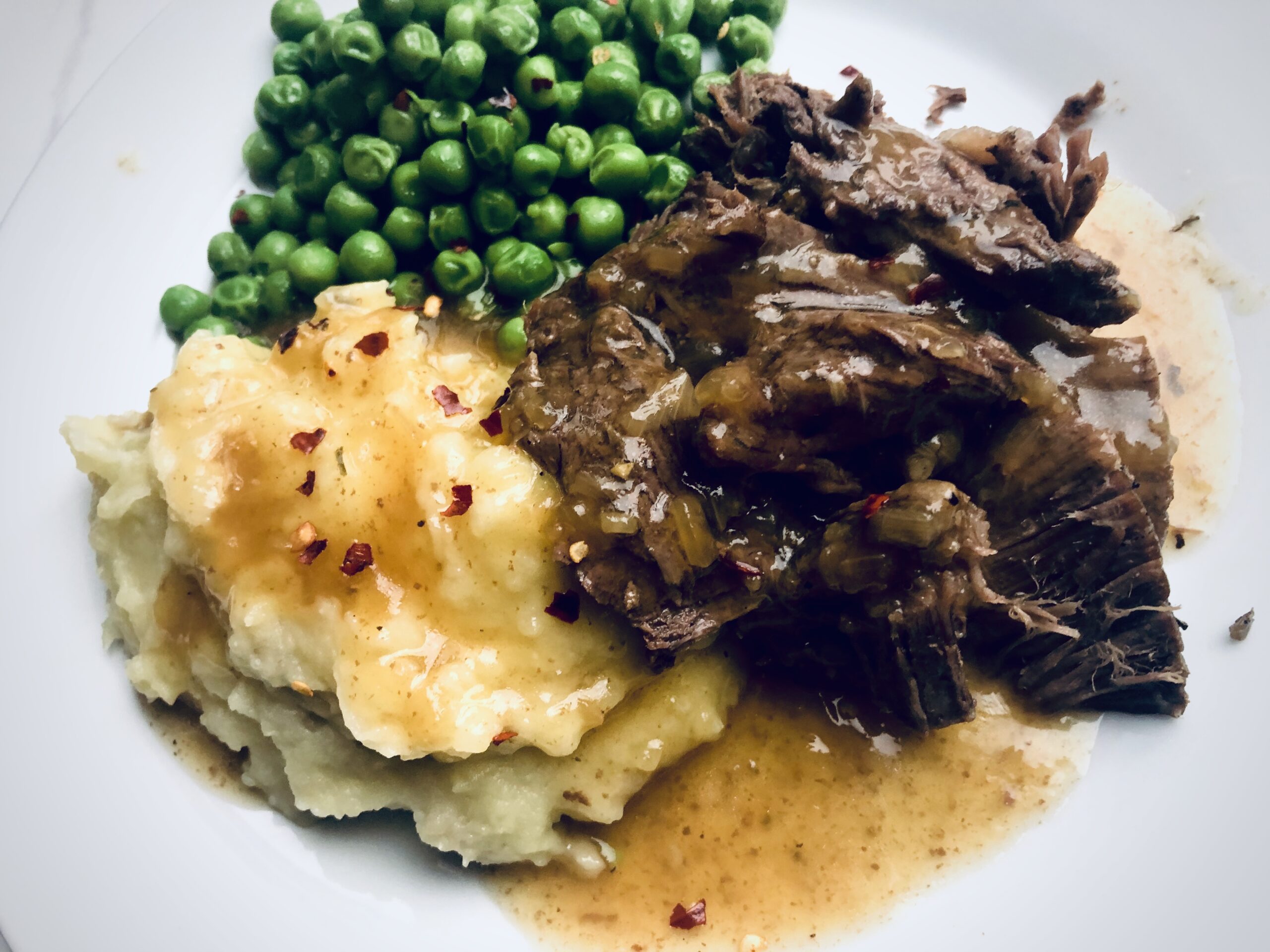 For more information please see the list of How to cook a frozen roast in an instant pot