Are you looking for a delicious and easy-to-make salad that will wow your guests? Look no further than this Italian Green Bean Salad! Whether you're hosting a barbecue, picnic, or even a holiday meal, this salad is sure to be a hit. With just four simple ingredients, including salt, it's a recipe that never fails to please.
One of the best things about this salad is its incredible flavor. Even if you're not a big fan of green beans, you'll be amazed at how the combination of ingredients elevates them. A nice, strong wine vinegar is the secret to transforming these beans into a true delicacy.
This versatile salad can be enjoyed hot, at room temperature, or cold straight from the fridge. It's also suitable for various dietary preferences, as it's gluten-free, vegetarian, vegan, dairy-free, and nut-free. If you have a garlic allergy, simply omit the garlic and add vinegar instead. It's a dish that suits most diets and preferences.
Can I use Fresh and Frozen Green Beans for this Italian Green Bean Salad?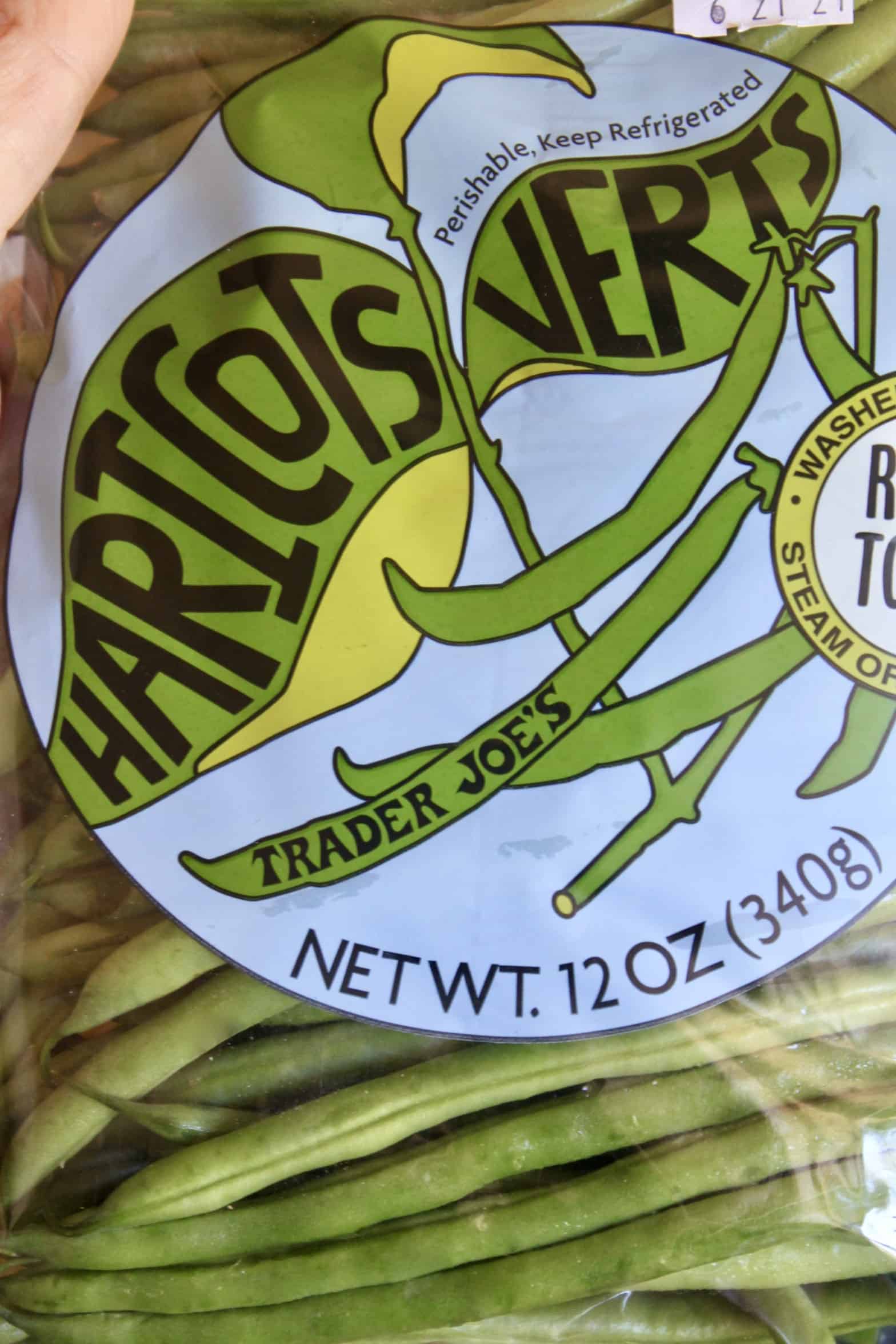 Absolutely! Whether you have fresh green beans from the farmer's market or grab a bag of frozen French green beans from the freezer, you can easily make this salad. The choice is yours, and both options work perfectly.
How do I Prepare Green Beans?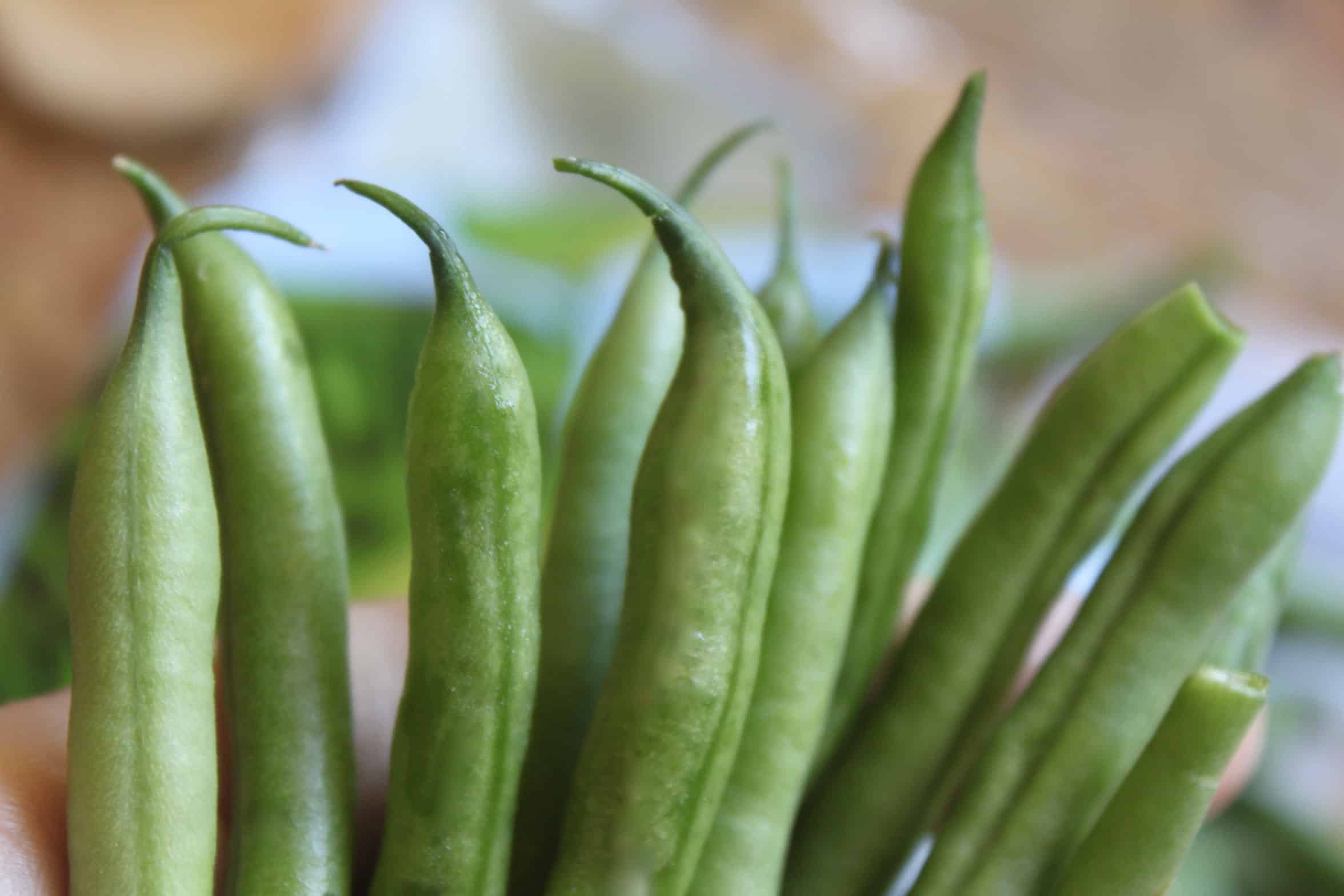 Preparing green beans is a breeze. Just snap off the end where the bean attaches to the plant. If you prefer, you can also snap off the other end, but it's not necessary. Give them a good rinse, and you're ready to go.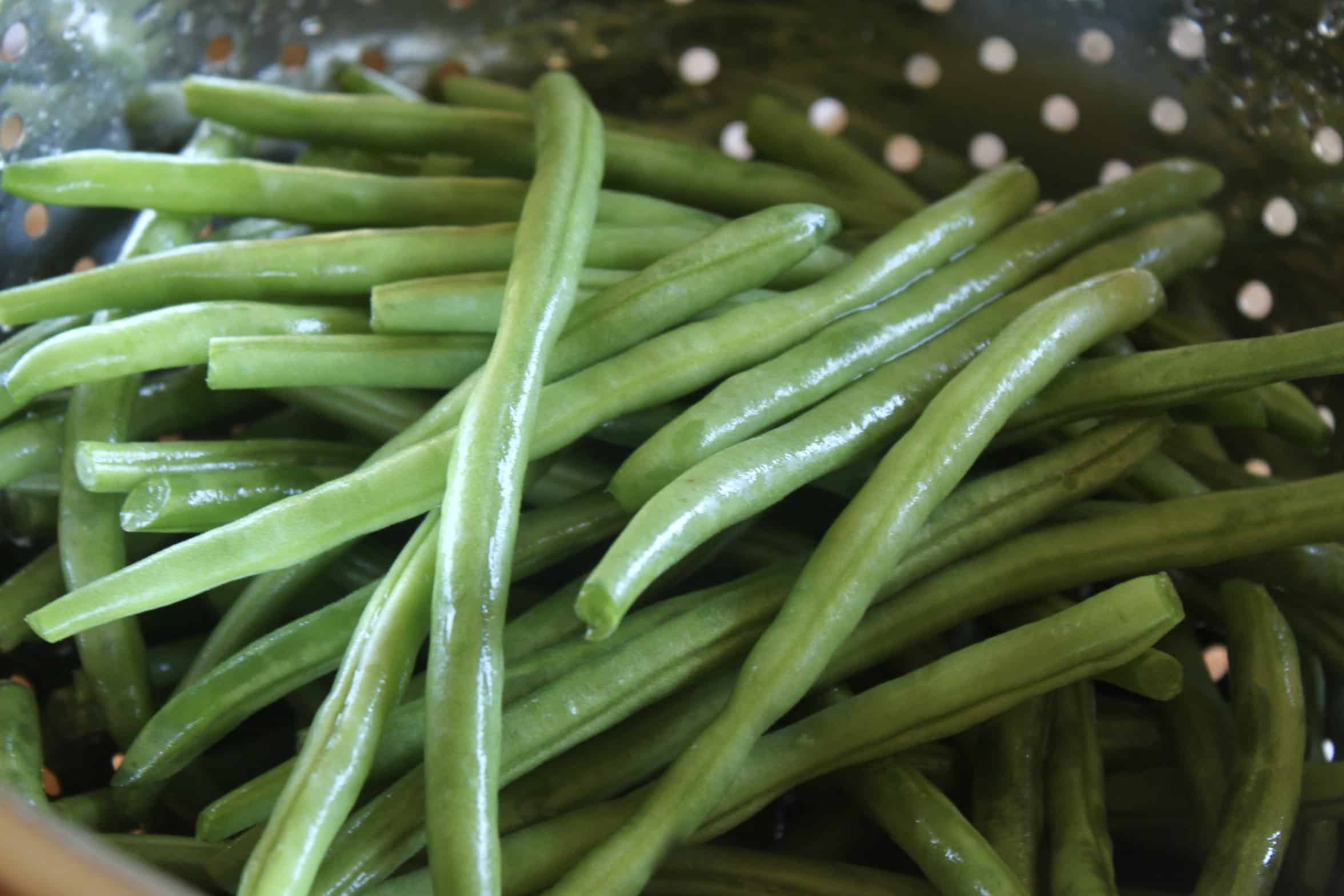 Nonna Chiarina's Recipe for Green Bean Salad
Serves 4 as a side
Cook the Green Beans
Snap off the ends of the green beans and wash them thoroughly if they're fresh. If they're too long, you can cut or snap them in half. If using frozen beans, they're ready to use.
Bring a pot of water to a boil, ensuring there's enough to cover the beans. Once boiling, add the beans to the pot.

Cover the pot and simmer for 5 minutes, then add about ½ teaspoon of salt. Check to see if the beans are ready; you may need to continue cooking for another 1 to 5 minutes, depending on their size. You want them to be cooked but still slightly firm. The best way to know if they're done is to bite into one. Once ready, remove them from the heat and drain.

If you want to cool the beans quickly, or if you accidentally cooked them longer than desired, run them under cold water. Otherwise, simply drain them and transfer them to a bowl.
Dress and Toss the Salad
Add sliced garlic to the green beans (if using).
Drizzle extra virgin olive oil over the beans. Be sure to use a good quality olive oil for the best flavor.
If you're not using garlic, you can add a strong wine vinegar instead. In Italy, it's either garlic or vinegar, but not both.
Finally, add salt to taste, as the salad will likely need a bit more seasoning.

Toss and mix the salad well. You can serve it immediately or refrigerate it if you prefer it cold.
That's it! You have a delectable Italian Green Bean Salad that will impress your family and friends. Enjoy it as a side dish or as part of a buffet. It's a versatile and delicious addition to any meal.
For more fantastic recipes and culinary inspiration, visit Family Cuisine.
Disclosure: Christina's Cucina is a participant in the Amazon Services LLC Associates Program, an affiliate advertising program designed to provide a means for sites to earn advertising fees by advertising and linking to Amazon.com.