Share to Your Social Media
This Jamba Juice Caribbean Passion Smoothie Copycat Recipe is creamy and delicious! Made with mango passion juice, frozen peaches, strawberries, and orange sherbet.
When I lived in Taiwan, it was hard to find anything sweet. Apparently, they just don't eat sweet stuff because even the McDonald's ice cream had no sugar in it!
Reading: jamba juice homemade smoothies
One day my friends and I found a shop that made creamed slush and used real fruit concentrate as a flavoring which made them sweet. My favorite was Passion Fruit. We frequented this shop, and because I had learned a little Mandarin Chinese I always ordered for everyone.
I find it funny that 12 years later one of the only things I remember how to say in Chinese is, "I would like some Passion Fruit ice cream." Ever since Taiwan, I've really loved anything with passion fruit in it. In fact years later, my Taiwanese friend Eno tried bringing passion fruit concentrate to the US for me. Unfortunately, it was confiscated in the LAX airport—lame I know.
Last weekend, I was talking to a good friend about how I love Caribbean Passion Jamba Juice and she said she knew the recipe for it! She gave it to me and said I could publish it on my blog.
In preparation for this post, I went to Jamba and got a small juice. It cost just over $5.00. Then I went to the store to get the ingredients. I was able to get ingredients for 4 Jamba Juice small sized smoothies for just over $6.00 (30% of the cost). I made it this morning, and the kids and I are really enjoying it.
Instructions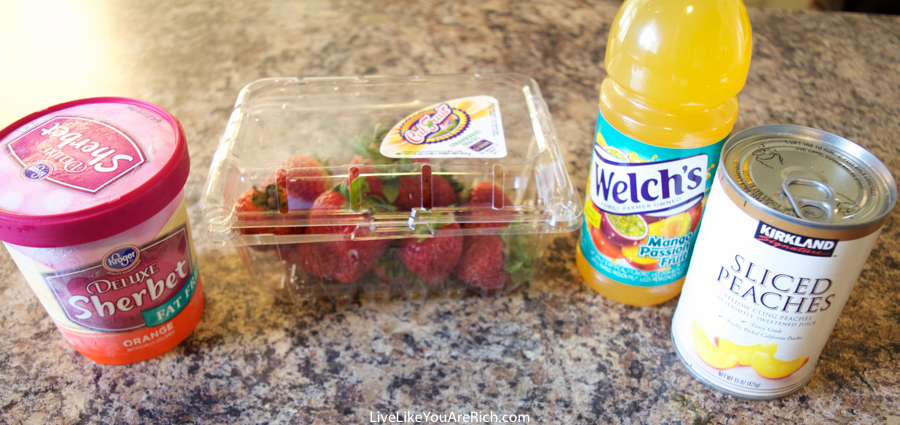 1. Blend all the ingredients together.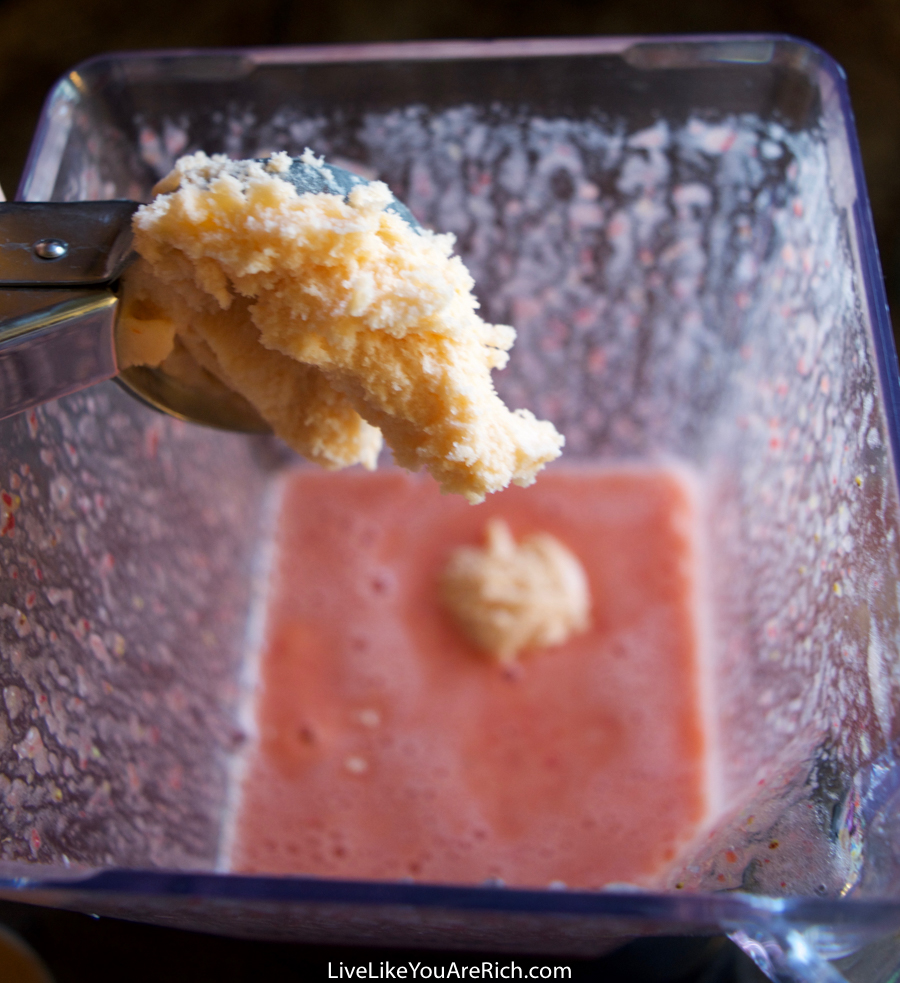 I love my Blendtec blender! Interesting side note, Jamba Juice uses Blendtec blenders in their stores as well.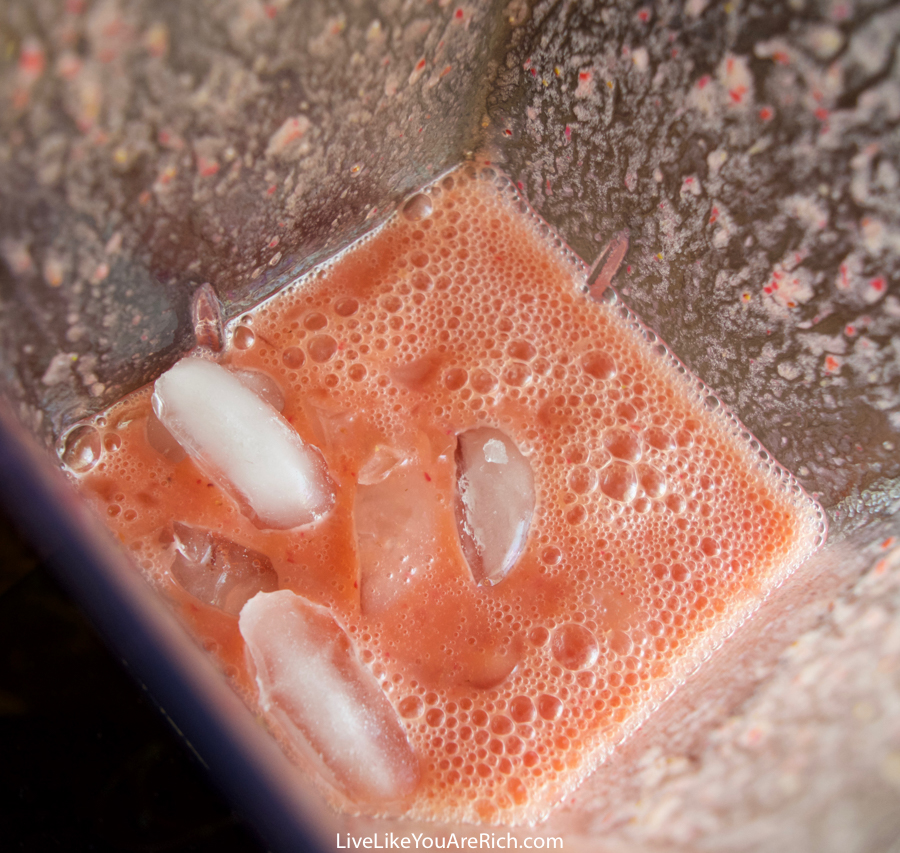 Read more: what drinks make you stay awake | Family Cuisine
2. Taste test. Modify as desired. I always recommend taste testing everything you make before serving. This is because sometimes things may be off. For example, fruit can be more or less ripe. As a result, the ingredients may need to be adjusted to meet the desired taste.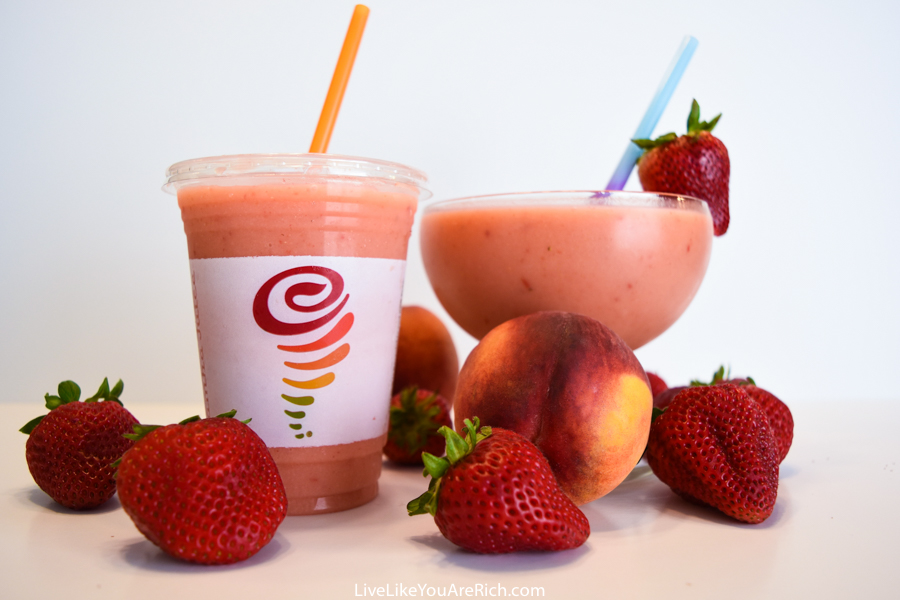 3. Serve immediately and Enjoy.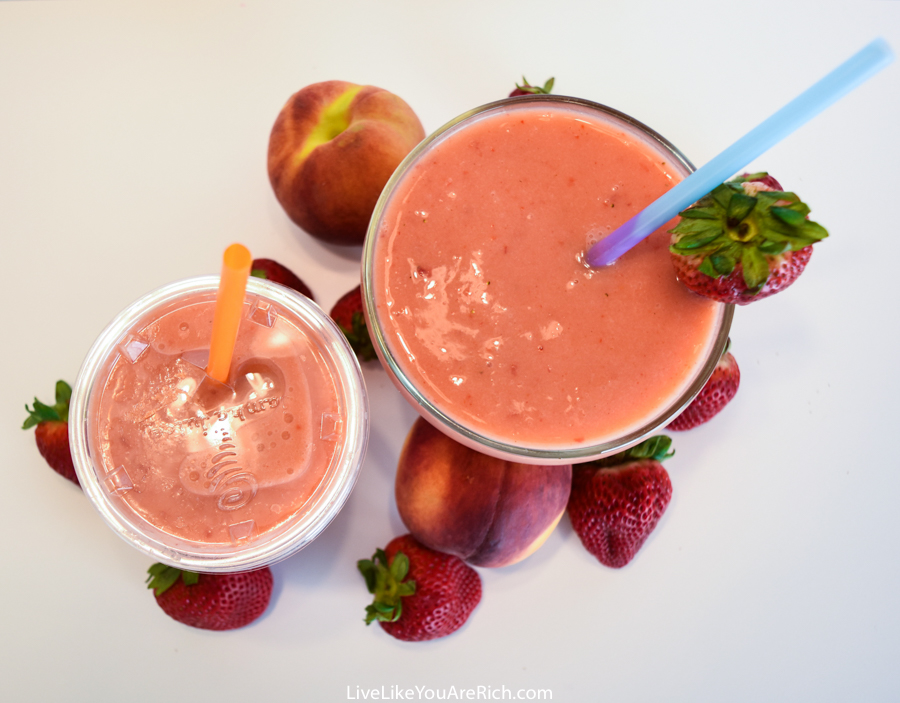 Ingredients for two small smoothies:
1 Cup Mango Passion Juice (any variety)10 medium Strawberries (without the stems)1/2 Cup peaches fresh or frozen or 7 slices from a can1 Cup orange sherbet1/2-1 Cup large ice cubes (I used the ones from my fridge ice machine)
To "Make it Light" my friend told me to just substitute orange juice and fat-free creamer for the sherbet. I'm not sure on quantity though—you'd have to experiment.
Supply List
Blendtec blender
Measuring cups and spoons set
You may also like:
Strawberry Banana Colada – A wonderful refreshing beverage with a perfect blend of strawberries, bananas, pineapple, and coconut.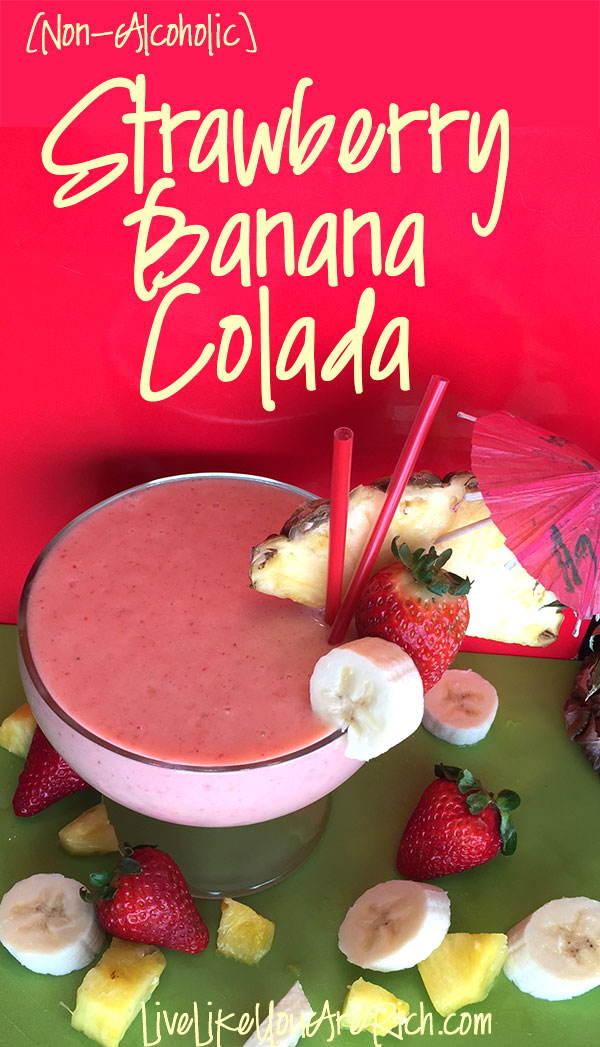 Read more: How to make coffee strong, but not bitter
My Fine-Dining Tested, Celebrity-Approved Pina Colada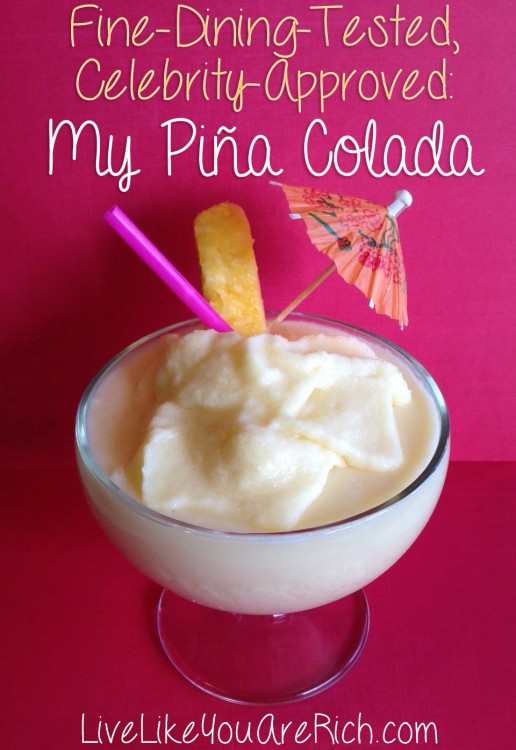 Berry Spinach Smoothie. It's packed with vitamins, minerals, antioxidants, and has a good amount of protein. The flavor is actually fairly sweet and delicious.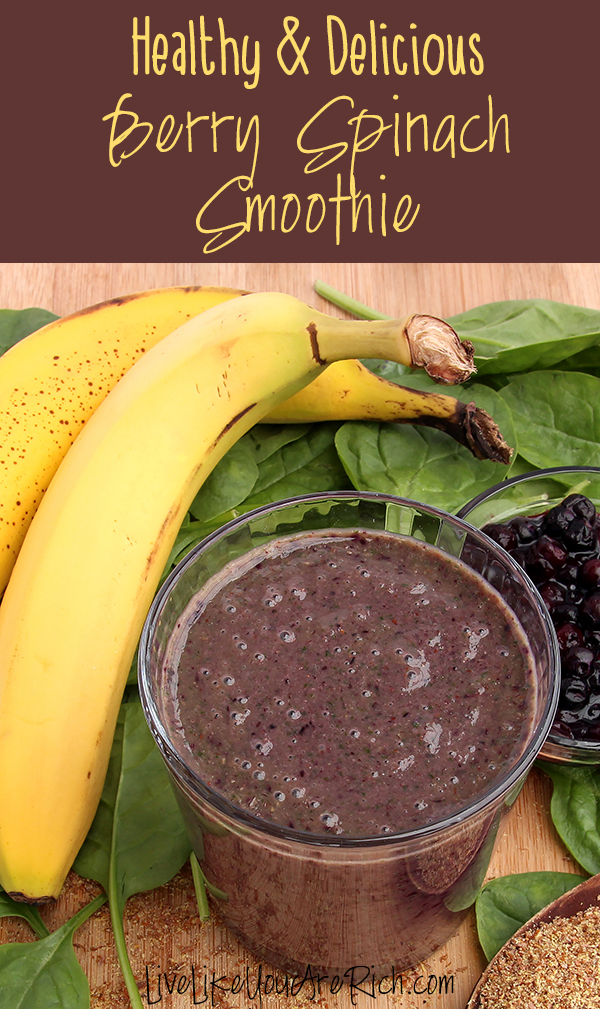 For other 'rich living' tips and holiday recipes, please subscribe, like me on Facebook, and follow me on Pinterest and Instagram.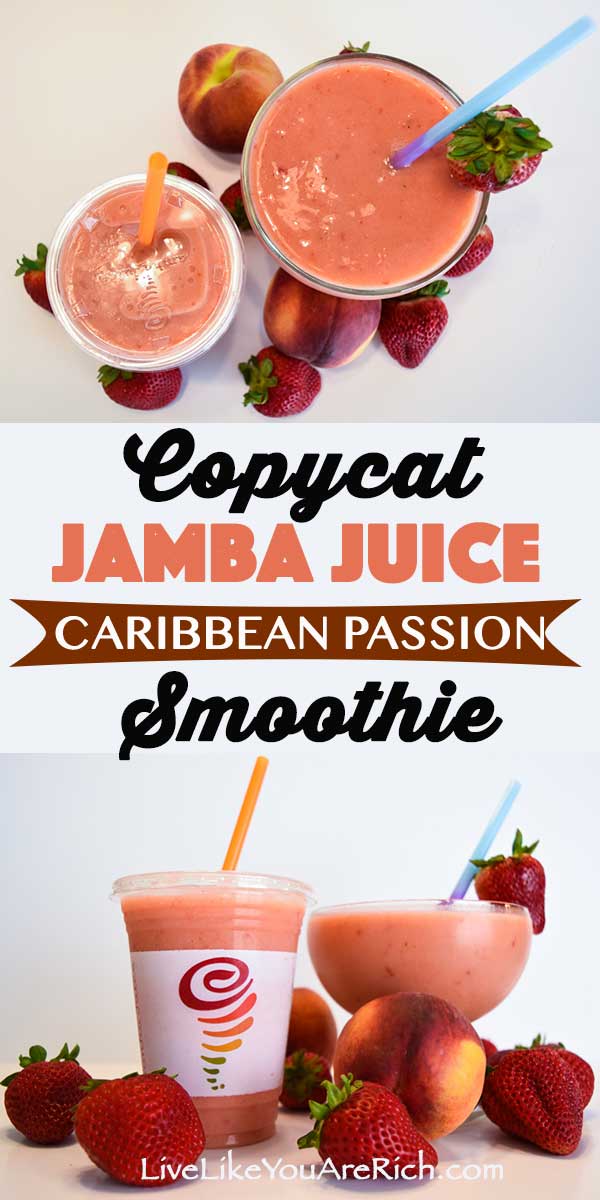 Read more: How to make espresso with regular coffee
Read more: How to make espresso with regular coffee
Read more: How to make espresso with regular coffee
Read more: How to make espresso with regular coffee