This crispy and delicious Keto Instant Pot Carnitas recipe is the best pulled pork recipe you'll ever make! Super easy to make in the pressure cooker and then broiled in the oven, this carnitas recipe is flavourful, tender, and juicy.
Want more delicious Instant Pot recipes? Try my Instant Pot Ribs, Instant Pot Southwest Chicken Soup, Instant Pot Sirloin Steak Strips Recipe, Easy Instant Pot Chicken Stew, Instant Pot Short Ribs Recipe, or my Instant Pot Vegetable Beef Soup.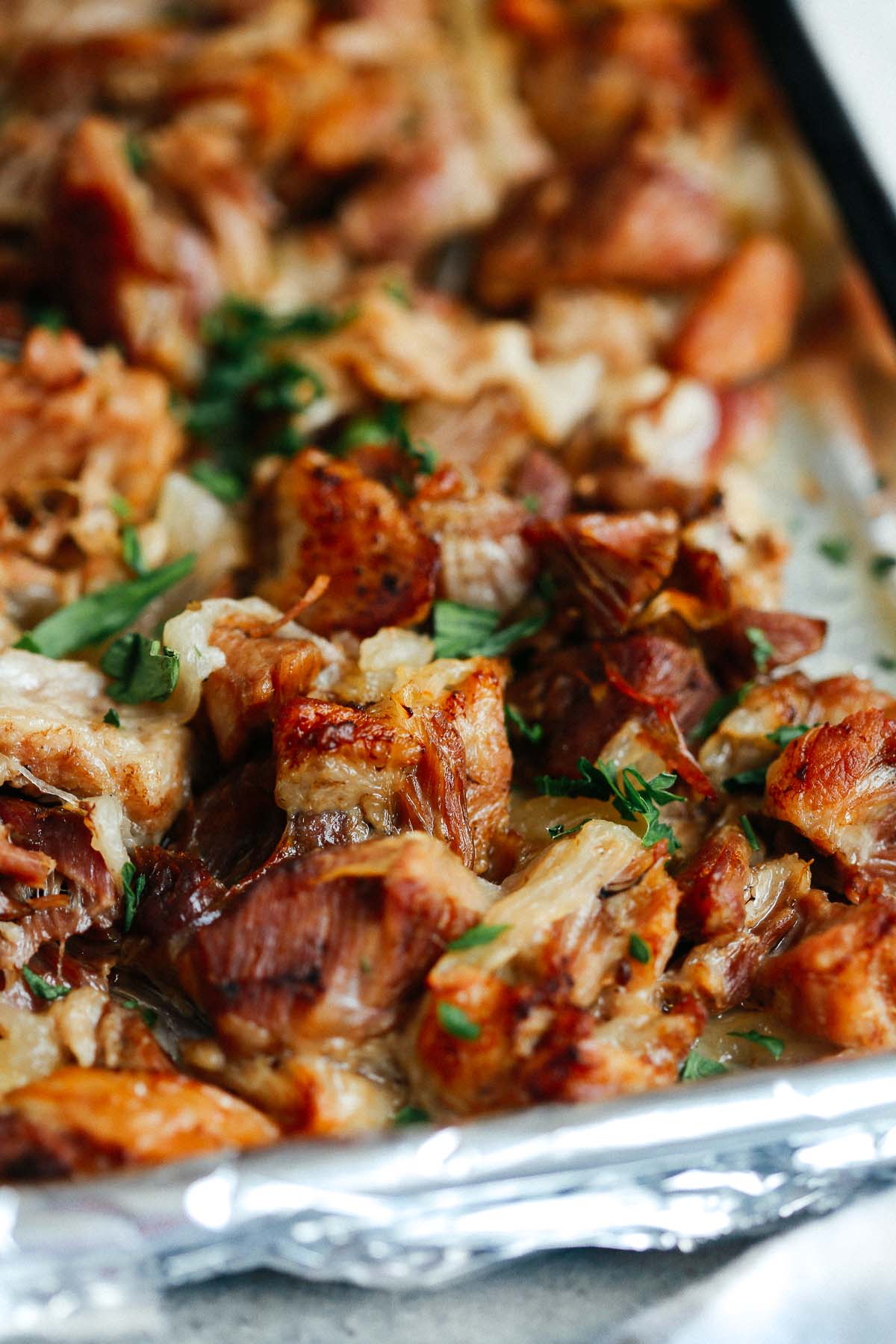 Making carnitas can be a time consuming process but thanks to this Instant Pot, these keto-friendly carnitas are made much faster and easier. These keto Instant Pot carnitas are super fork tender and flavourful despite the shorter cook time, plus the pressure cooker keeps it moist! No more having to plan 7 to 10 hours in advance to slow cook your carnitas, have these done in around an hour!
So what do we do with carnitas anyways? Pair these keto Instant Pot carnitas with some low-carb tortillas and make tacos or burritos. Serve the carnitas on top of some nachos or serve them up bowl style with some cauliflower rice or sides of your choice. There are many ways to enjoy this juicy braised pork recipe. Don't have an Instant Pot? Try this in a slow cooker.
How to Make Keto Instant Pot Carnitas
Ingredients
Chicken broth — adds extra flavour to the carnitas than cooking it in water.
Lime
Seasoning: cumin, chilli powder, dried oregano, salt and black pepper
Pork shoulder — You can buy a hormone + antibiotic free pork shoulder from ButcherBox, which I highly recommend!
Red onions
Garlic clove
Bay leaves
Instructions
Combine the Seasoning
In a large measuring cup, add the chicken stock, lime, cumin, chilli powder, oregano, salt and black pepper. Stir everything well to combine. Set aside.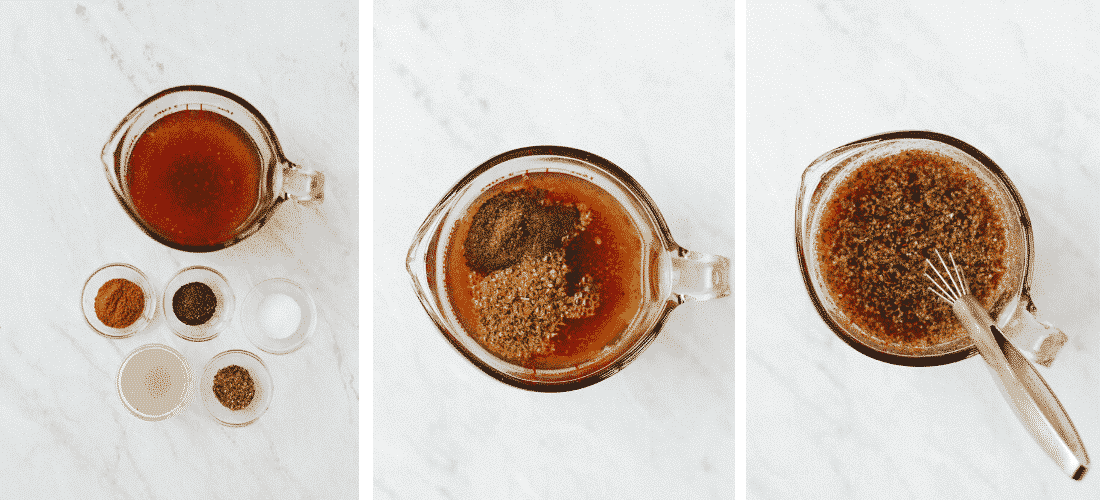 Add Everything to the Instant Pot and Pressure Cook
Place the pork shoulder chunks, onions, garlic and bay leaves in the Instant Pot.
Pour over the chicken broth mixture.
Secure the lid, close the pressure valve and cook for 30 minutes at high pressure.
Transfer the Keto Instant Pot Carnitas to the Oven
Do a natural release pressure for 15 minutes.
Remove all the carnitas and transfer to a foil-lined baking sheet, discard the bay leaves and ladle some of the sauce on top.
Broil the meat for 10 minutes, stirring the pork after 5 minutes.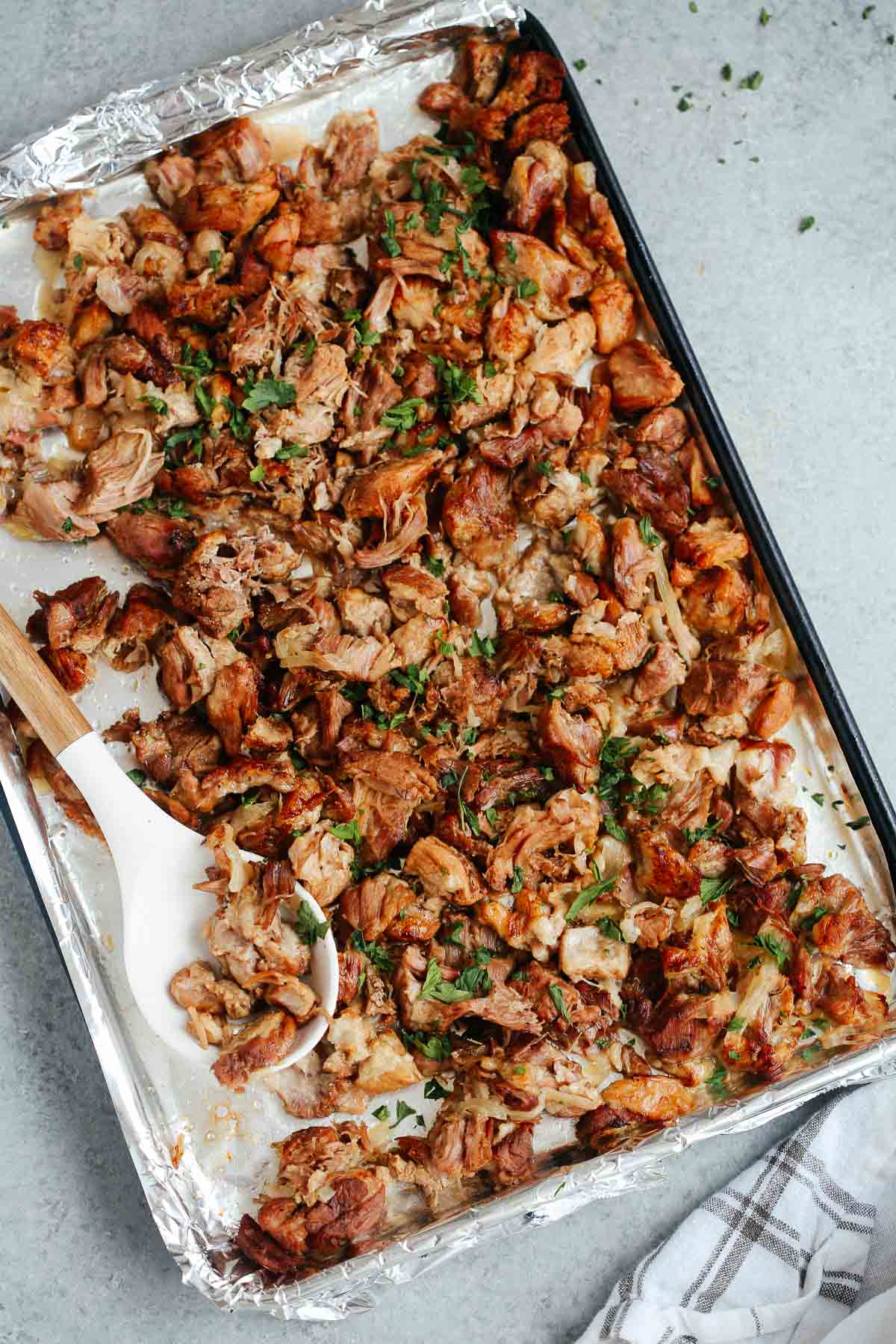 Keto Instant Pot Carnitas Make Ahead Tips
Meal Prep: Once the keto Instant Pot carnitas have cooled to room temperature, store them in an airtight container for up to 5 days in the fridge. Reheat the carnitas in the oven or in the microwave. You can pack them up with these Easy Roasted Vegetables Recipe to complete the meal. Check out this Instant Pot Carnitas Meal Prep Bowls for more tips.
Freeze: Once the carnitas have cooled, you can freeze the cooked pork in freezer safe bags or containers for up to 4 months. When ready to enjoy, thaw the carnitas overnight in the fridge and then heat through either in the microwave or in the oven.
Make Ahead Freezer Meal: Add the ingredients, uncooked, into a freezer safe bag or container, and freeze for up to 4 months. When ready to cook, thaw overnight in the fridge and transfer to the Instant Pot and pressure cook. If you are cooking it from frozen, you'd need to add extra water or skip freezing the pork with the broth and add it when cooking. The cook time will be different if it's frozen. I suggest allowing the pork to thaw first for best results.
What Cut of Pork Should I Use for Carnitas
Carnitas are usually made with pork shoulder, sometimes labeled pork butt, which is a cut from the very top of the front leg of the pig. I recommend not substituting with pork loin or tenderloins because you want a cut of pork that has high fat content and well marbled.
While the pork shoulder may seem like a tough cut, thanks to the Instant Pot, these carnitas come out tender. Pork shoulder is almost always a budget friendly large cut of meat so it's perfect for feeding a crowd!
Don't have any pork shoulder? Try making my Garlic Butter Baked Pork Chops or Easy Oven Pork Chop Recipe.
Keto Instant Pot Carnitas Tips and Notes
It's important to not skip the broil process as it crisps up your keto Instant Pot carnitas and really adds to the whole recipe.
If you're not able to crisp up the carnitas in the oven, you can do so on a skillet on the stovetop.
Want to make this spicy? Add in some cayenne pepper or a sliced up jalapeño to the Instant Pot before pressure cooking.
Want to make this smokier? Give your Instant Pot carnitas that smoky flavour by adding in some liquid smoke or diced chipotle pepper in adobo sauce to your Instant Pot before cooking.
Keep this recipe keto-friendly by serving it alongside some of my Garlic Parmesan Cauliflower Rice or with lettuce wraps.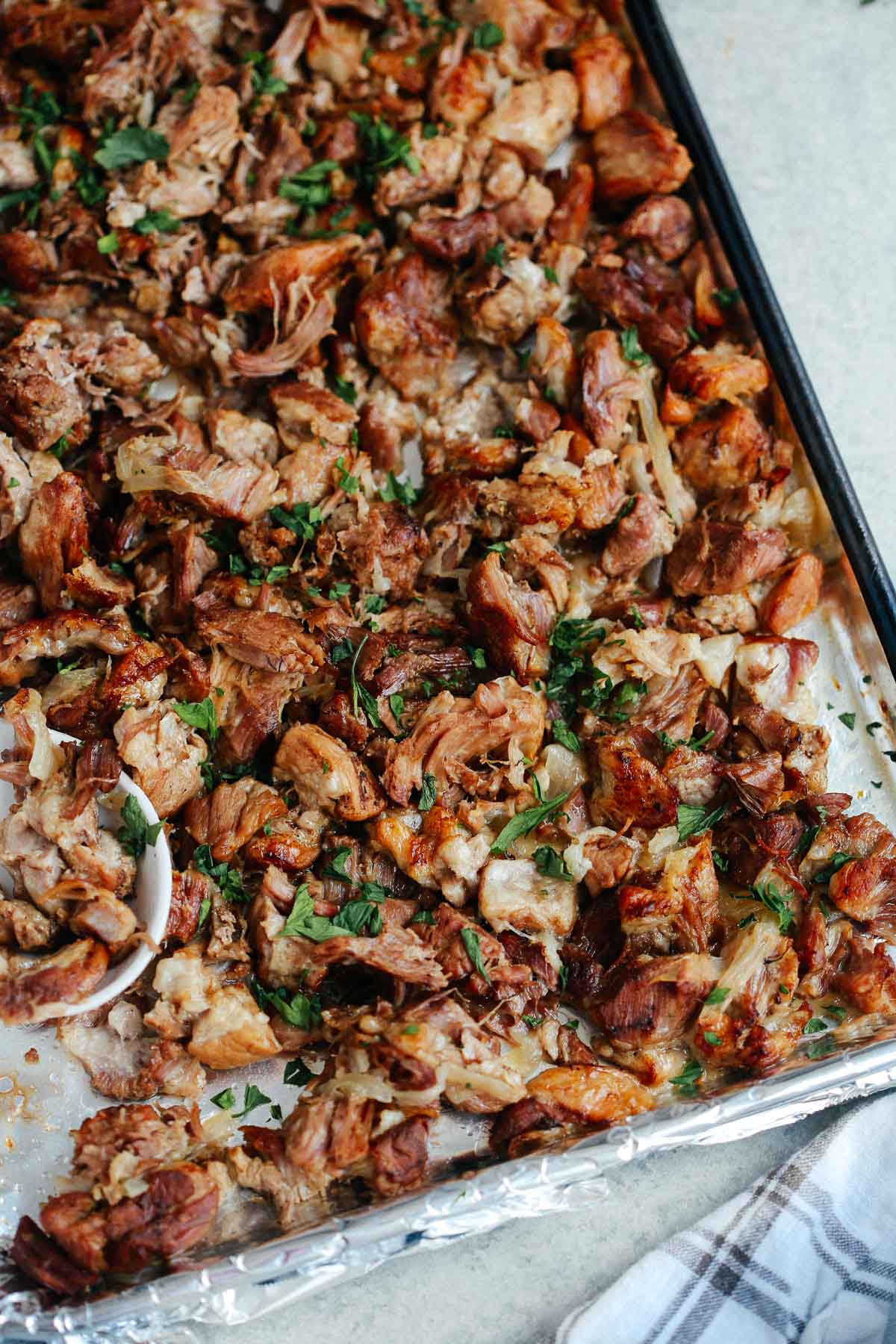 More Recipes You'll Love
Taco Stuffed Sweet Potatoes
Ground Beef Taco Salad
Easy Grilled Fish Tacos Recipe
Taco Stuffed Acorn Squash
Balsamic Roast Pork Tenderloin
Garlic Butter Pork Tenderloin Recipe
Watch the Web Story HERE.
For more information please see the list of Keto pork roast instant pot
Detail: 🔗