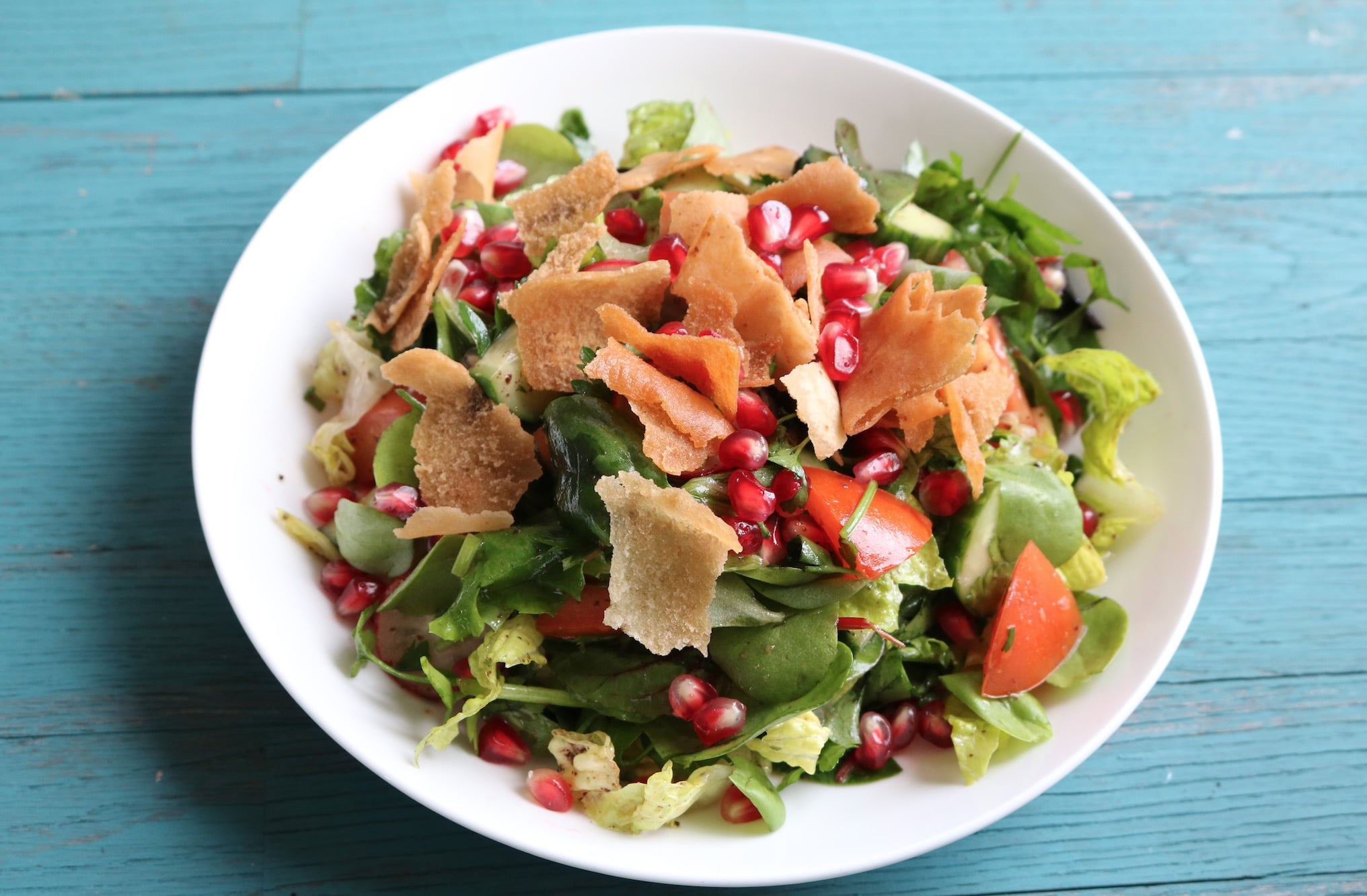 Fattoush is the ultimate Lebanese salad and I'm going to teach you how to make the best fattoush so good it will leave you in tears of joy. ACTUAL. HAPPY. TEARS. 😂
What is fattoush?
Fattoush is a green salad with flat bread croutons traditionally used as a way of using up left over or stale bread.
If you don't add the bread then it is just a regular common green salad. Therefore it is NOT a fattoush without that special ingredient.
What should you include in fattoush?
There are the basic ingredients that give it it's 'fattoushy' identity and then there are extra ingredients that if you can get your hands on, elevate it to the next level of salad royalty.
I'd say the basic elements of fattoush are tomato, lettuce, cucumber, radishes, spring onion, mint and fried bread.
If you have these then you can make a pretty decent salad.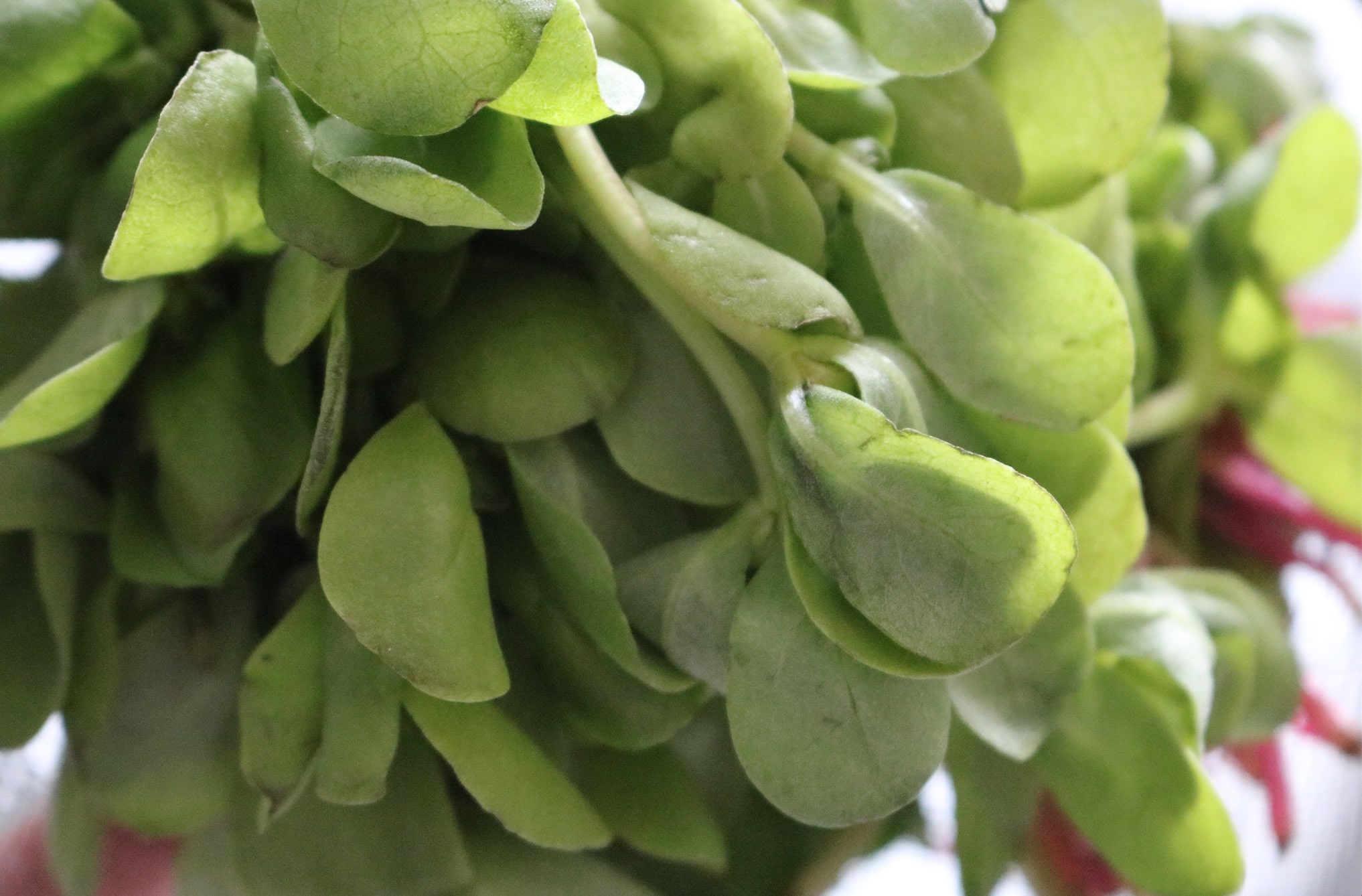 Are there any star ingredients?
The next level fattoush ingredients are pomegranate seeds and molasses, purslane and sumac. If you can't find purslane use watercress instead.
If you have these then they will earn you extra fattoush points and will create that magic you are looking for in your life.
What about the dressing?
All Lebanese salad dressings consist of lemon, extra virgin olive oil and salt, and with fattoush you add a bit more than usual as the bread soaks some up.
However with fattoush we also add pomegranate molasses and even a sprinkle of sumac to give it extra sourness.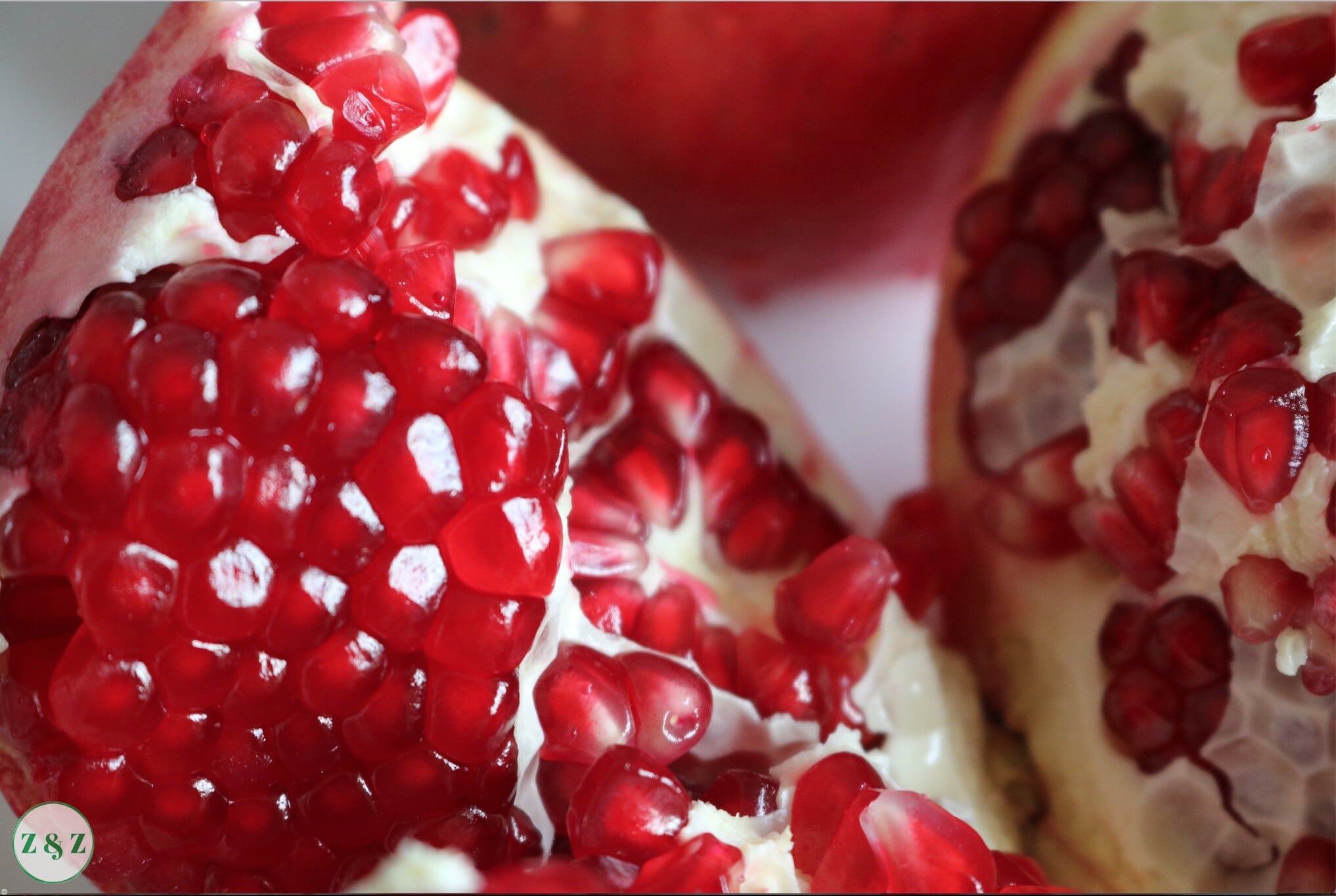 How should I chop the vegetables?
Whereas with tabbouleh, the finer you chop the better, with fattoush you want to keep it fairly chunky.
Obviously everyone knows how to chop salad but if you wanted to be technical about it, here are my preferred ways of chopping to get a good combination of textures.
I would divide the tomatoes into thick rounds then chop them into squarish shapes like so: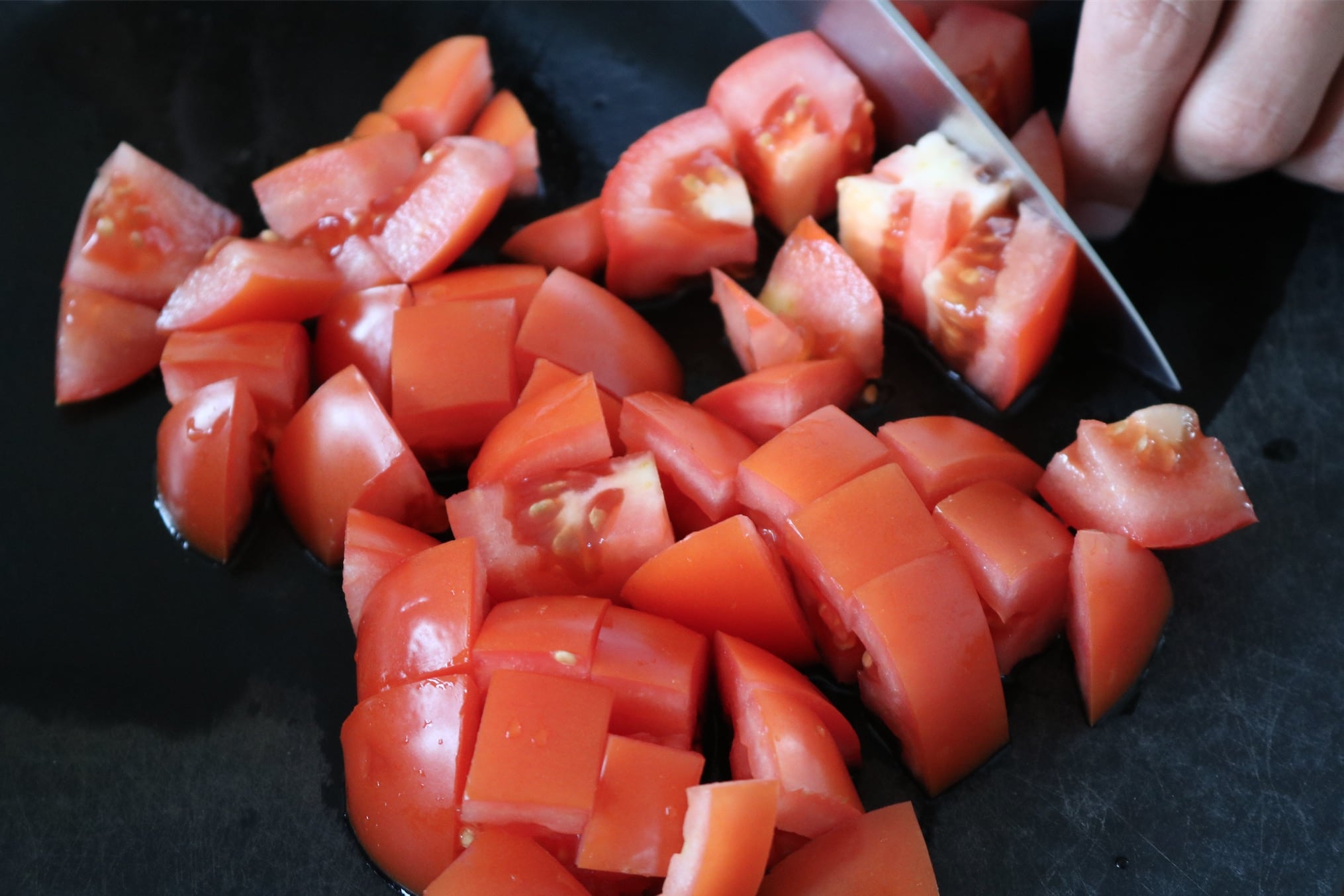 I would slice the cucumbers in half then into semi circles like this: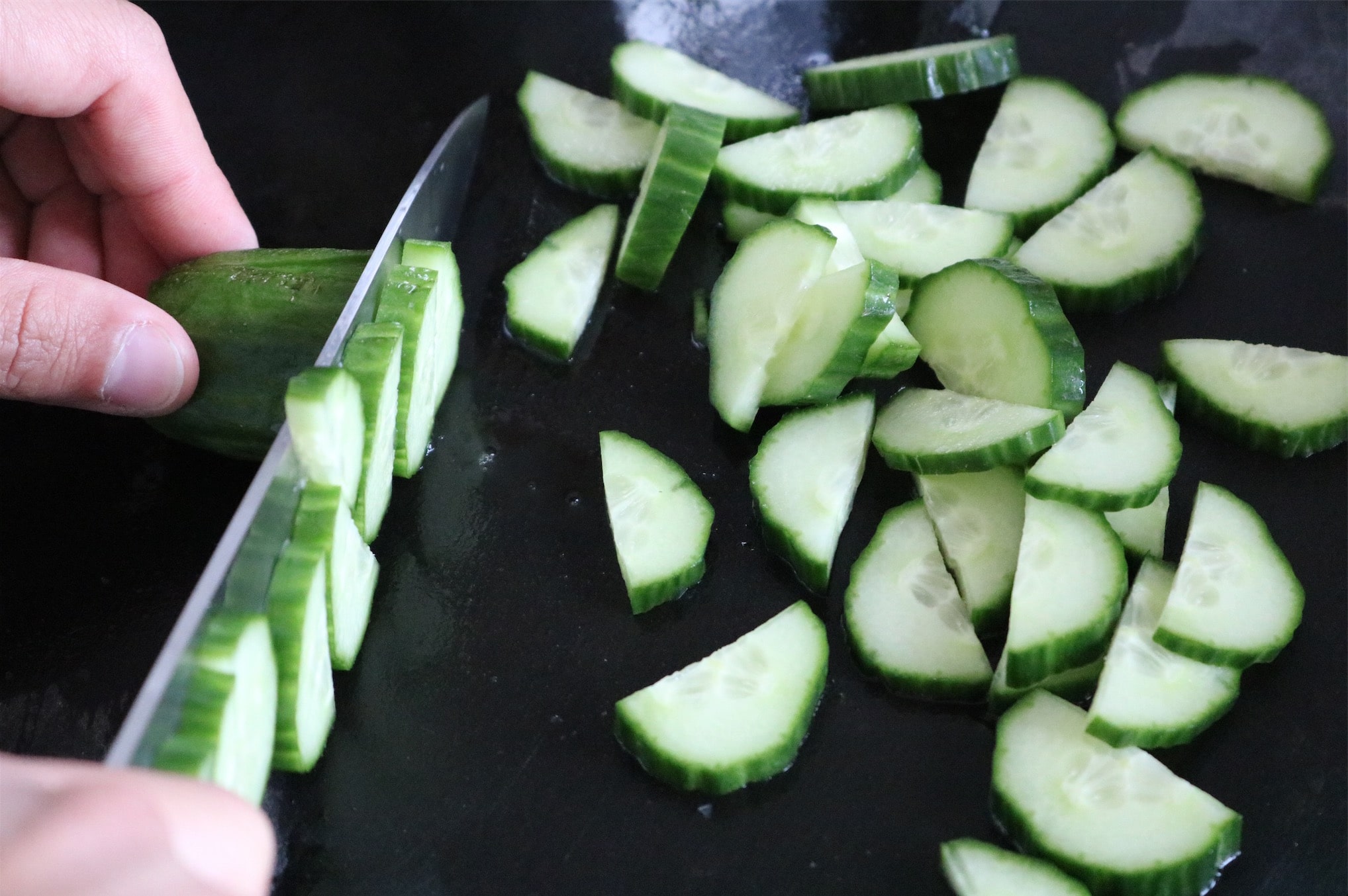 Simply slice up the radishes into thin rounds…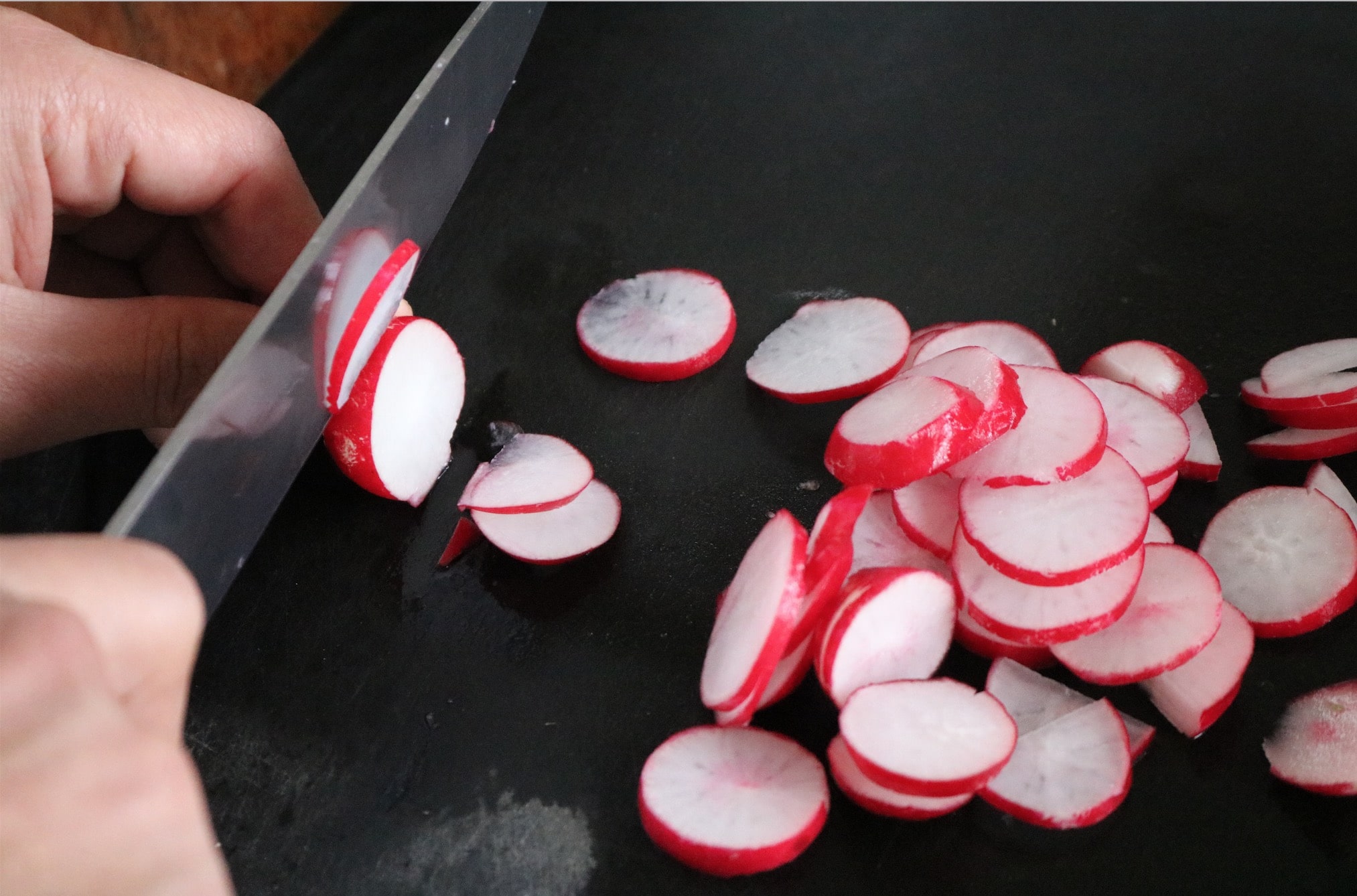 …and keep the lettuce quite thick too, avoid very thin strands and definitely don't use any of these weird salad chopping mechanisms they try and sell you on shopping TV
A nice sharp knife will do the job perfectly.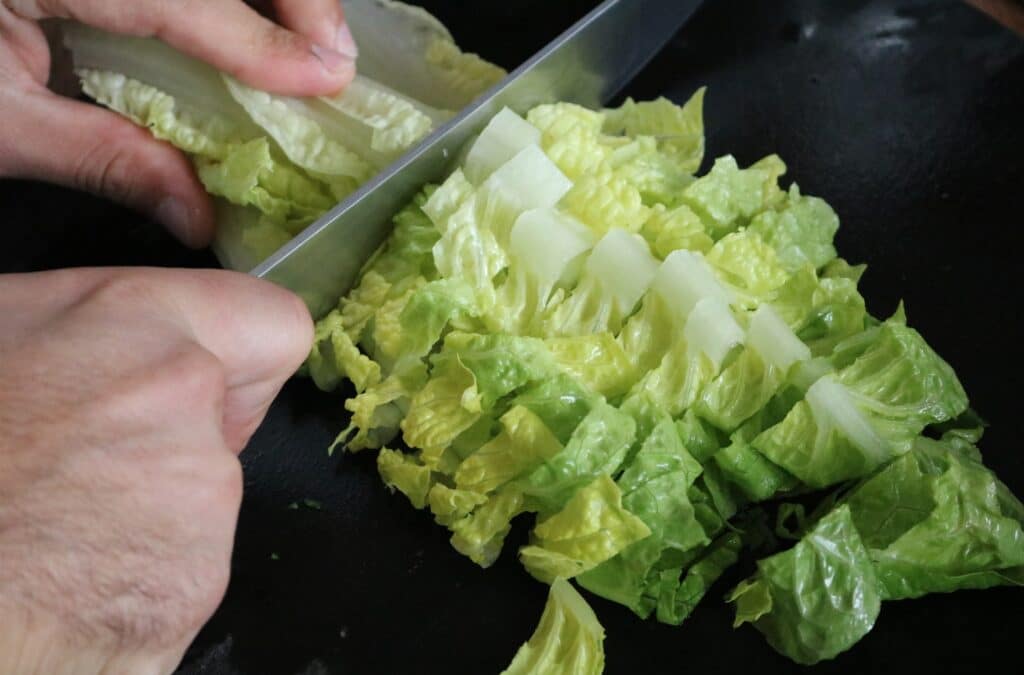 The parsley, mint and spring onion should all be chopped quite finely. You don't want big bits of onions sticking in your teeth now do you.
What bread should I use?
You can use pita bread but I prefer the traditional Lebanese flat breads that are round in shape and thinner, found in middle eastern stores.
I wouldn't really use chunky breads like naan or a baguette for heaven's sake if you have one lying around 😂 as they will be too crumbly and soak up too much of the liquid.
Basically, the thinner the flat bread the better.
How do I prepare the bread for fattoush?
Even though it is healthier to oven bake the bread with some olive oil, I much prefer to deep fry them in vegetable oil which has to be done fast so you don't brown them too much.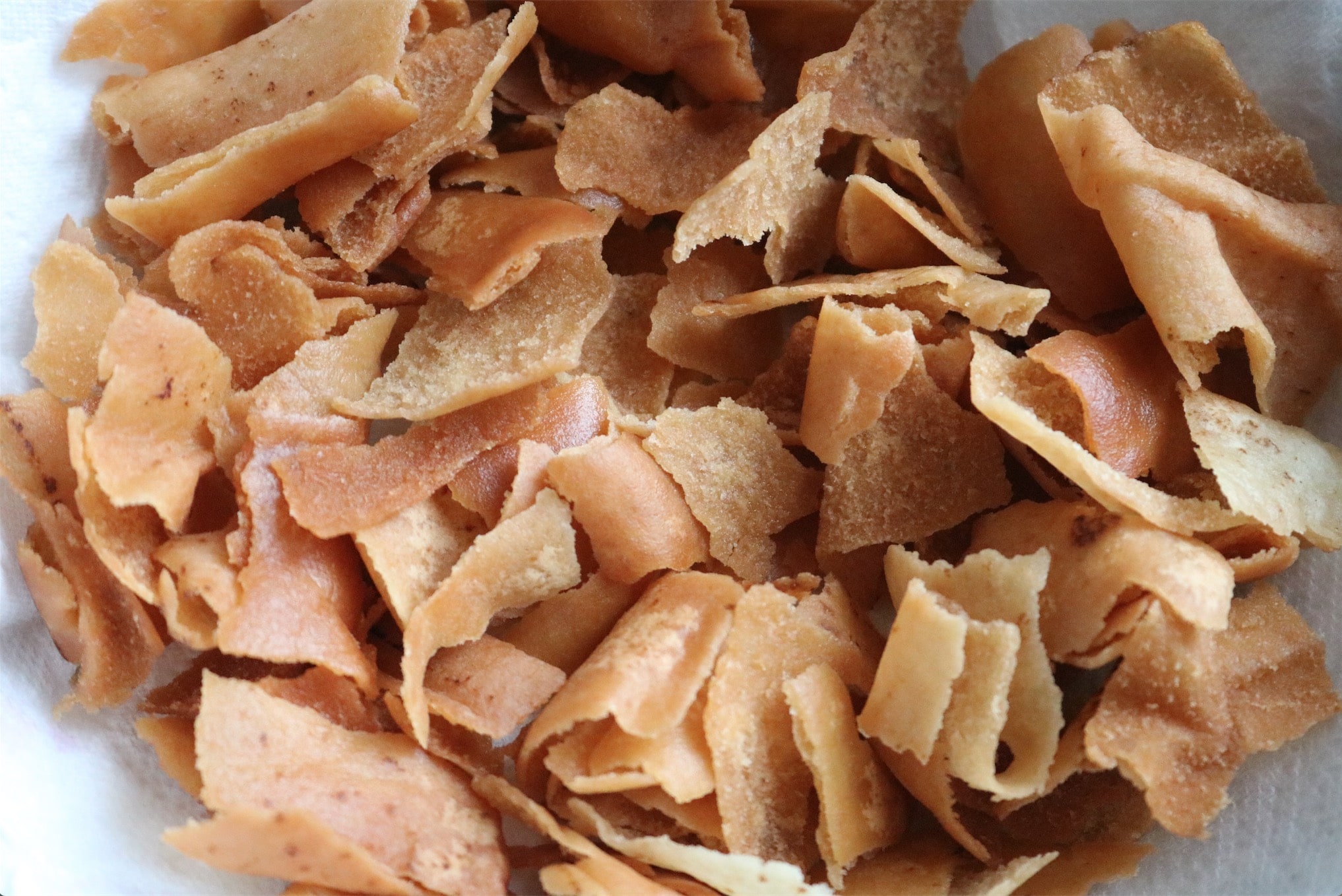 Don't add the bread in until the oil is hot enough and starts to sizzle around a tester and as soon as they turn golden, lower the heat and start taking them out quickly onto a kitchen towel lined plate.
Top tips for making the ultimate fattoush
Add the fried bread to the salad a minute before you are going to eat and some on the table if anyone wants to top up.
Make sure you taste the salad dressing before you serve. Think what does it need? A sprinkle of salt? Some more pomegranate molasses? More oil if it is too dry?
Trust you instinct but don't get crazy, add these adjustments in tiny proportions until you get it right.
Final note, the hairy manly hands in the photos are not mine 😆but belong to my husband who is the King of Salads and is probably the reason i'm still married to him a decade later.
Nothing seems to say I love you better than spontaneous late night fattoush 😍😍😍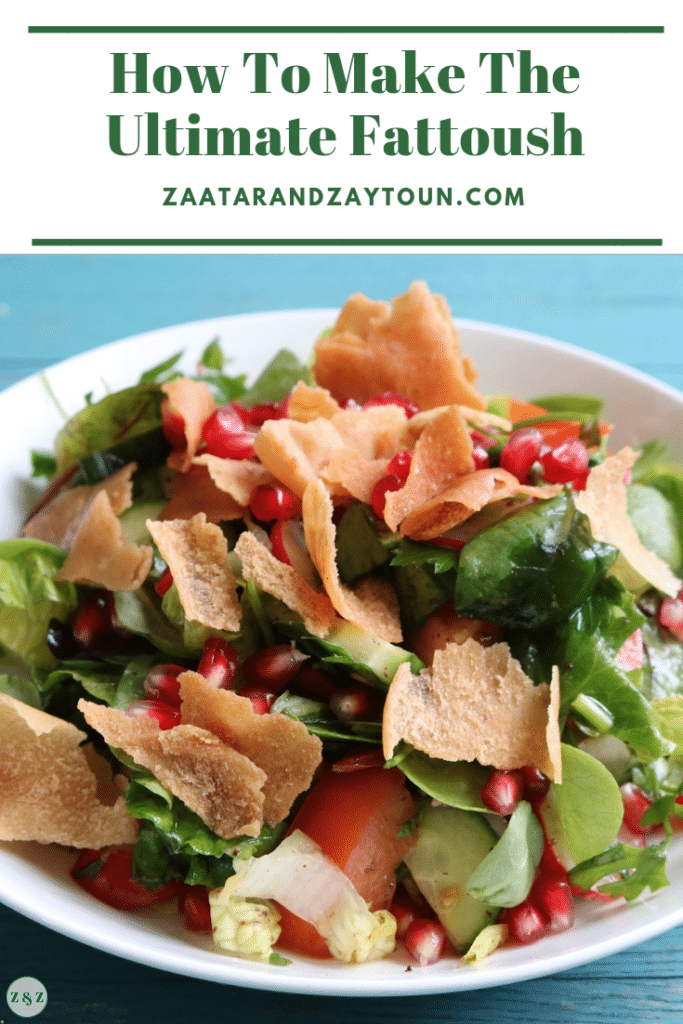 If you make any of our recipes let us know how it went via our Social Media platforms.
We have a lively Facebook group where we post frequent recipes and discuss Lebanese cooking in general, as well as a handy Pinterest page where you can save all of your favourite Zaatar and Zaytoun recipes!
You might also like these other recipes from the Zaatar and Zaytoun collection:
Sfeeha (Tiny meat pies)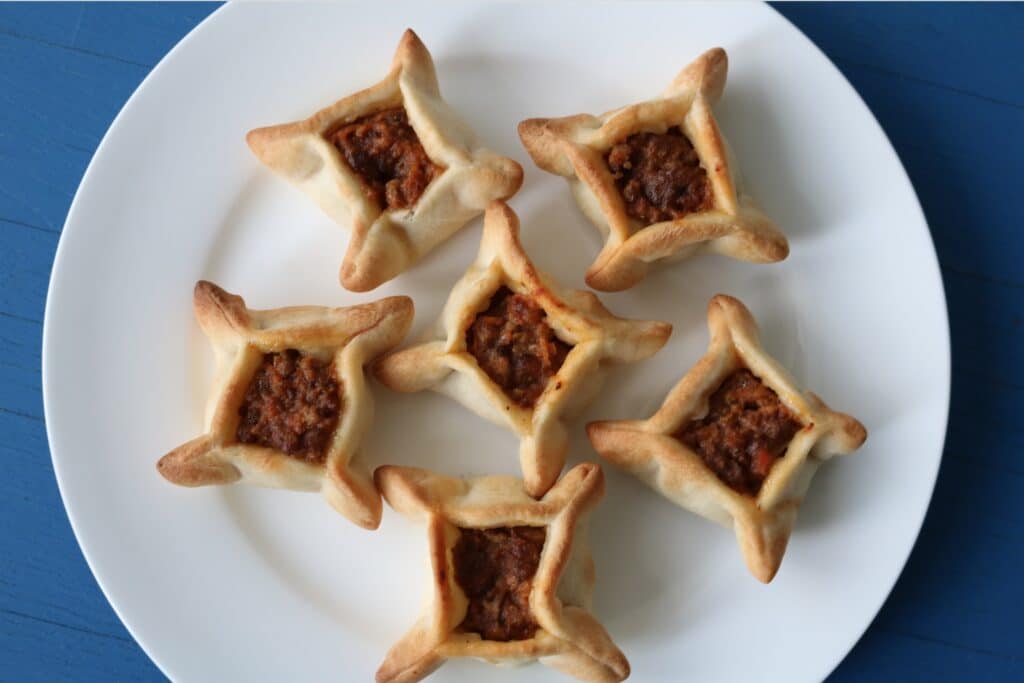 Kibbeh Labanieh (Kibbeh in yoghurt sauce)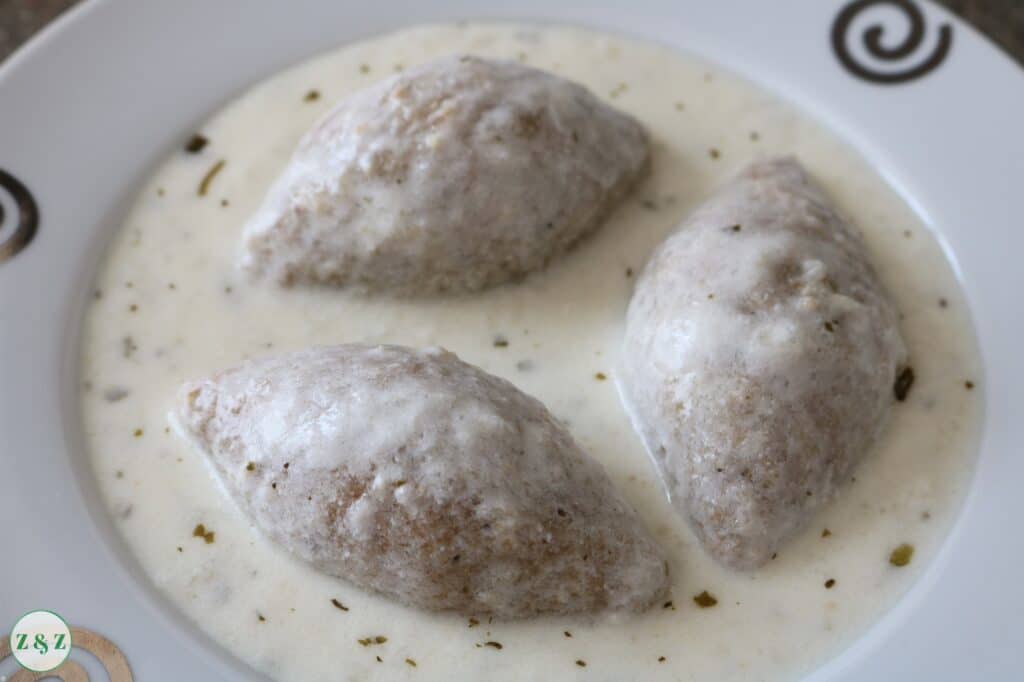 Authentic Lebanese Tabbouleh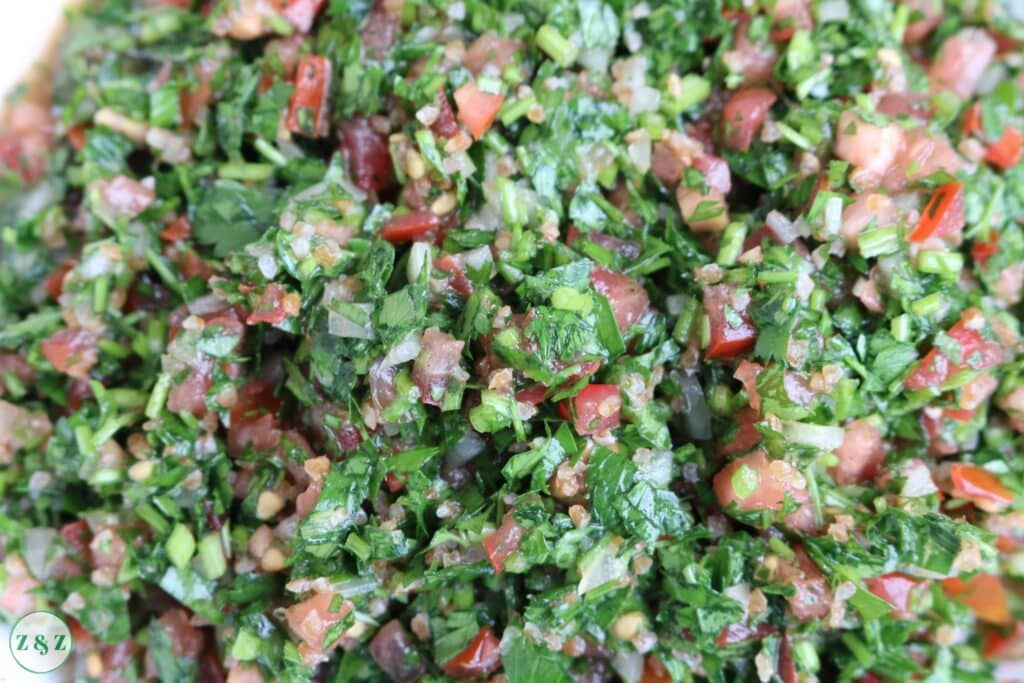 Easy Lebanese Fatteh with Chickpeas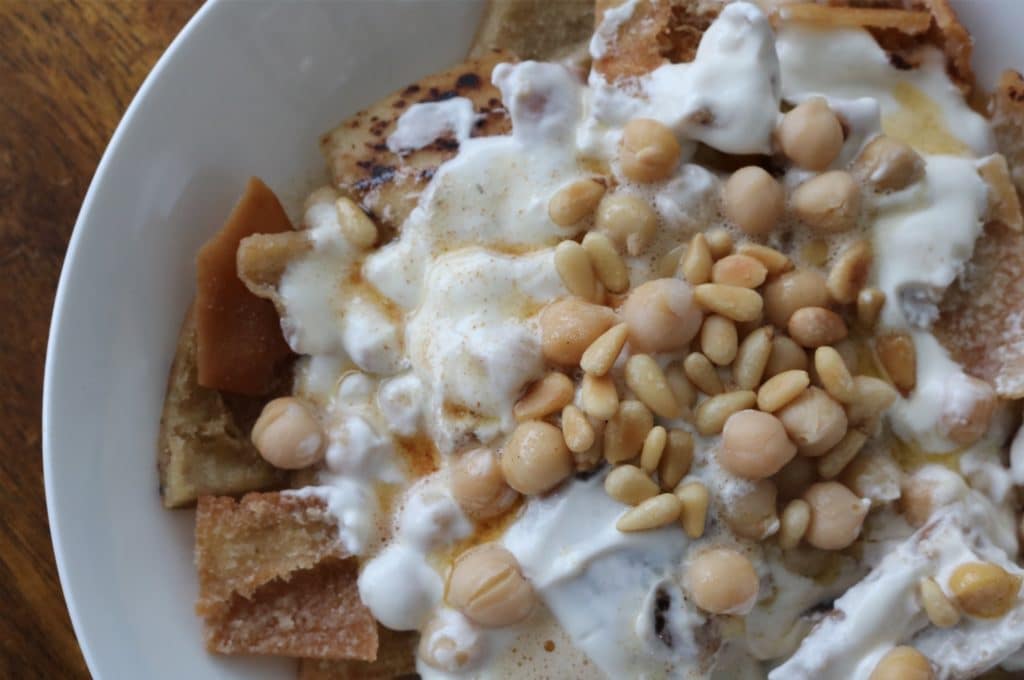 Chicken Livers in Pomegranate Molasses (Sawdet djaj b rub ruman)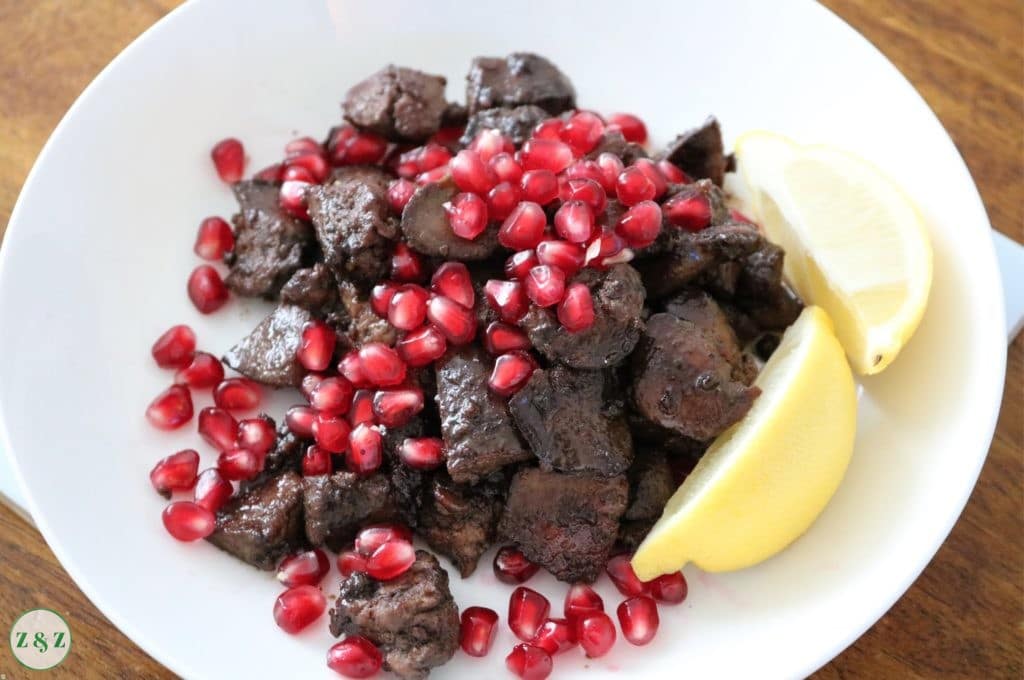 Through this article, we hope to help you understand What is in fattoush salad
Detail: 🔗