What to do with leftover roast beef when all the mashed potatoes are gone? Make it into a delicious savory pie! This pie has all the goods from your favorite meal, wrapped up in a huge amount of pie crust. Pot roast, carrots, and creamy potatoes have never been happier together.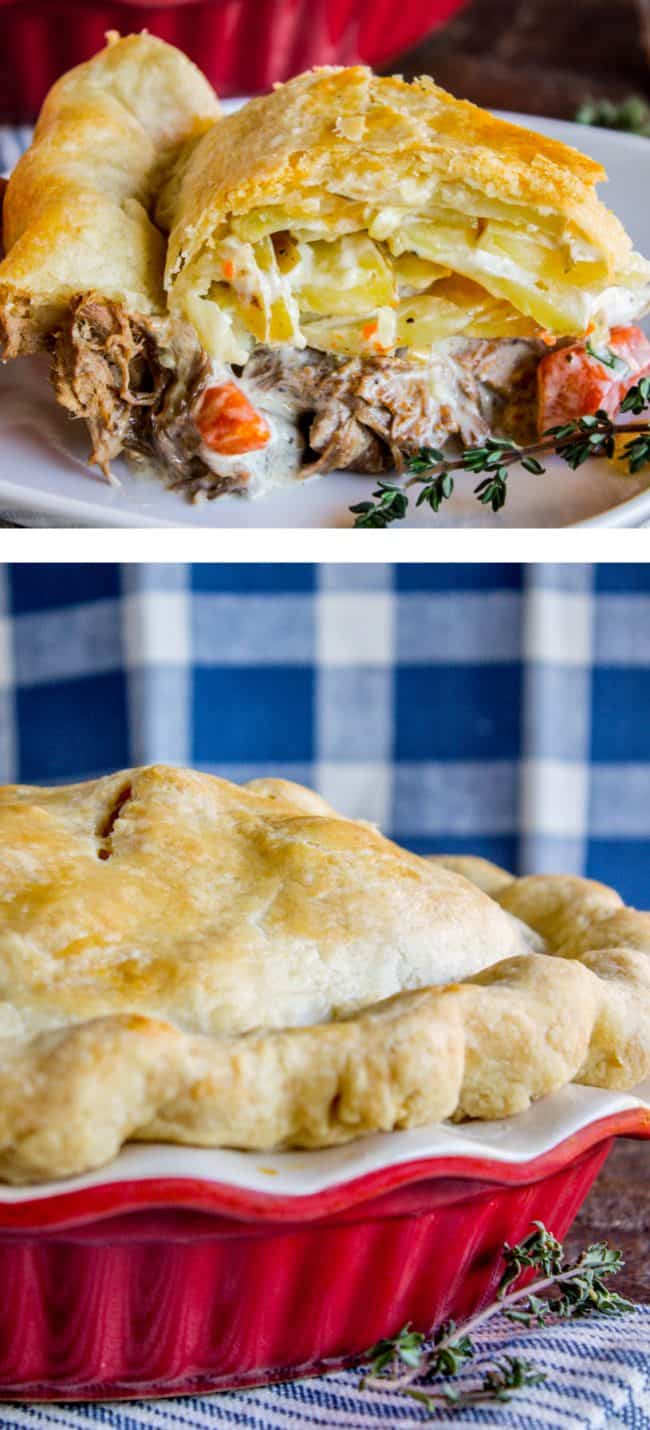 Reading: Beef pot pie leftover roast
The other day after school pickup we were walking back to the car. I told the kids to run up ahead of me to get in our minivan. They charged ahead full force and wrenched open the door, clambering in.
I headed to the other side of the car, carrying the baby. And then I FREAKED OUT when I see some DUDE sitting in the driver's seat! That's when I realize that this is not my car. Definitely not my car, but I can see my kids inside the car through the window, totally confused.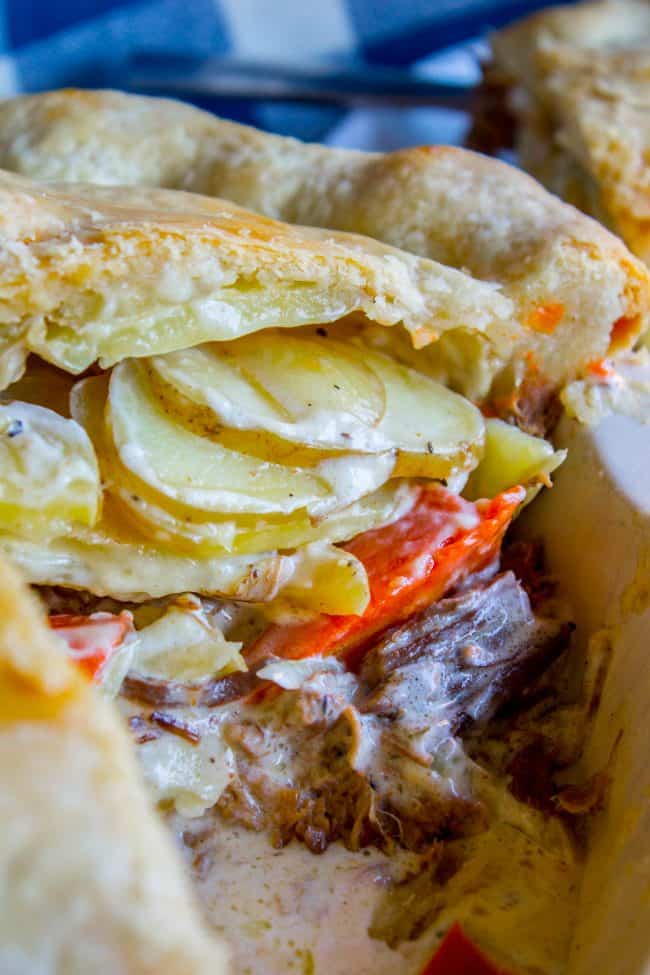 I mean, sure I've accidentally tried to open someone else's car with my key before. (Everyone does that at least once or twice right? And then you look around furtively to make sure no one saw you.) But this is the first time I've been oblivious enough to try to get in someone's car while they're still in it. Why do all cars look exactly the same??? (Girl problems, am I right. My friend Natalie from Tastes Lovely wrote one time if you paid her $1 million cash, she could not tell you the year or model of her car. I'm totally the same. You should go read her post, I was dying and read bits of it out loud to Eric.)
Did you guys see the Easy Fall-Apart Pot Roast recipe that I posted? It's seriously the best recipe, and so easy in the slow cooker. Well today I have the sister recipe: taking that pot roast (and the carrots!) and layering them with creamy potatoes into a mile high pie with an extra flaky crust. It is probably one of the best things I have ever made. (I'm a meat and potato girl at heart, what can I say. It's like the chocolate of desserts. It just always wins.)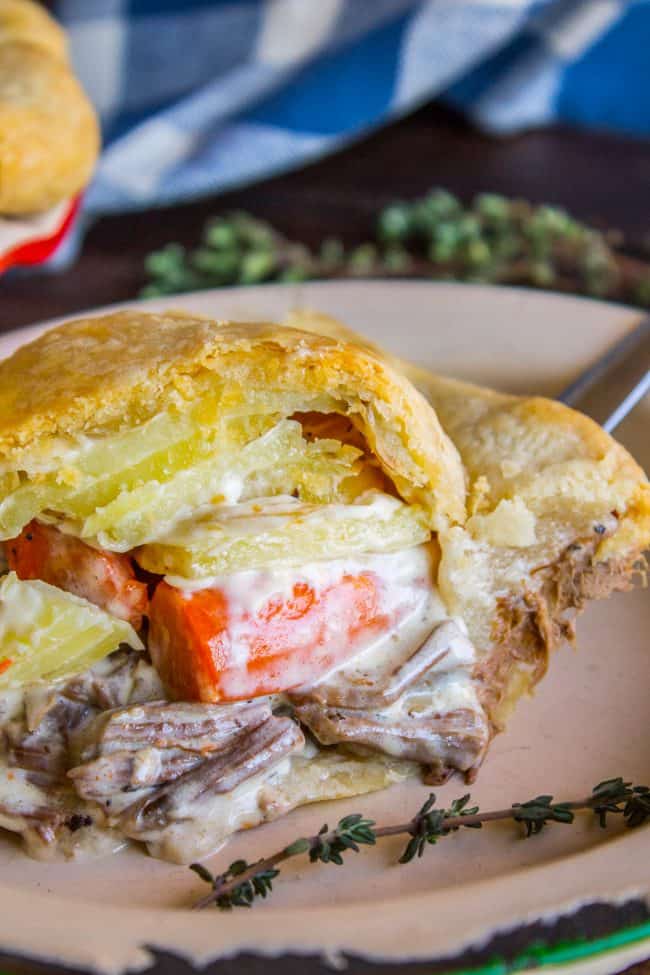 Have you heard of the Crust Club? < Check out their Instagram feed. I found them a while back and quickly became obsessed with recreating their signature: enormously tall savory pies with an insane amount of crust. I've actually never eaten a pie from this shop, they are based in Utah and don't ship out of state. They look AMAZING though and if you are in Utah, order one and tell me how it is!!
They have a lot of different flavor combinations, but the idea of a pot roast inside a pie captured my heart pretty quickly. Picture this: flaky bottom crust. Tender, moist roast beef from a pot roast. Bright, flavorful carrots. A ridiculous amount of creamy, cheesy potatoes. Then MORE flaky pie crust. It. is. so. good.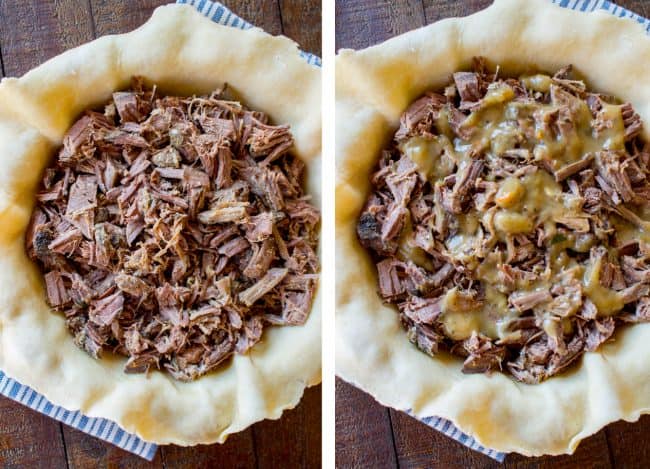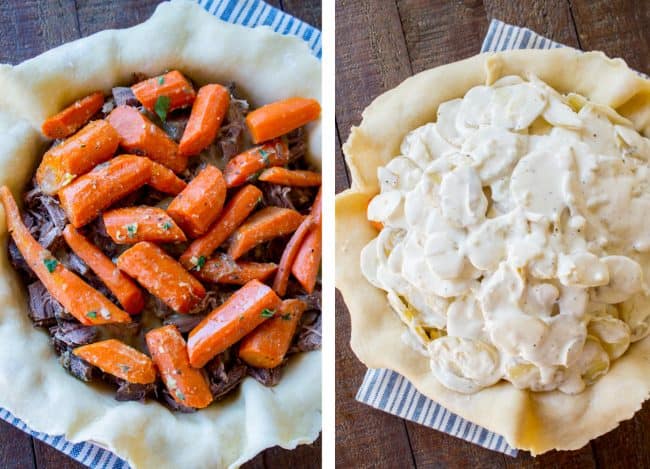 I can't handle the idea of mashed potatoes inside a pie (just…no) so I decided to do scalloped potatoes, specifically these Gruyere-Crisped Potatoes Au Gratin. They are perfect. The creamy, cheesy potato-y-ness seeps down the pie into the carrots and roast beef…oh my gosh.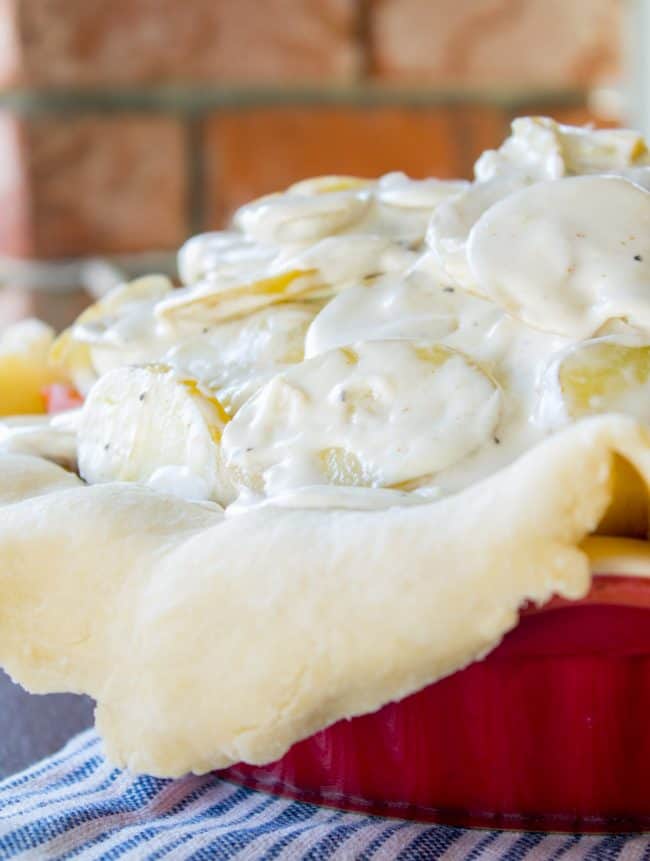 Read more: The top 16 recipes for rib roast bone in
(Look how high the potatoes are piled up. Yaaasss, bring it on.)
I didn't add gruyere, instead I did Parmesan. In fact, the second time I tested this I skipped the cheese altogether (because I just forgot!) and I still thought it was amazing.


Really, the thing that sets this pie apart is the crust. There's just such a huge amount of it. I used my pie crust recipe from this Peach Apricot Slab Pie recipe, which is a double crust meant for a 9×13 inch pan. But then I just rolled it out thick and used it in a 9 inch pie pan. Can you see in the picture how much hangs over the edge? I'm not sure why we are short changing ourselves so much when it comes to pie crust. More is always better when it comes to crust, right?? I'm tempted to make every pie for the rest of my life with this much crust.
One time my brother Eric made THE Chocolate Chip Pie (you've gotta try that pie you guys) and didn't notice that the recipe only called for one crust. So he just layered both crusts on the bottom. Um, genius?!!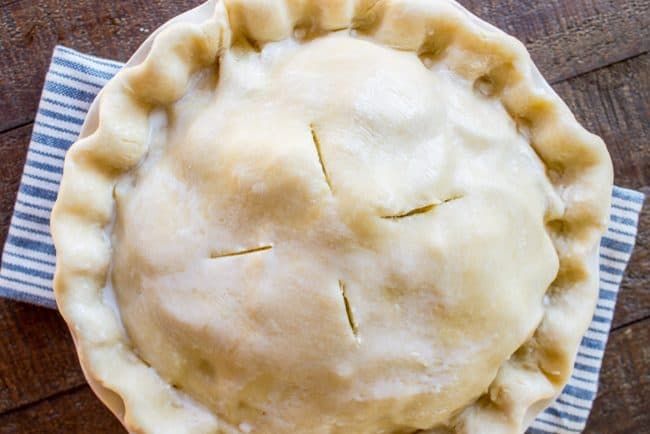 Of course you can make this pie with any kind of leftover roast beef you have on hand. You can even use leftover potatoes if you have them! I wouldn't use mashed potatoes, I think it would be dry. Or if you do, add a LOT more gravy than this recipe calls for.
It's January 29th. Is your diet over yet?? I saw a post recently that said it feels like January 74th already. I kind of relate, and I'm not even dealing with dieting! Let's just skip ahead to the good stuff. Bring on the conversation hearts.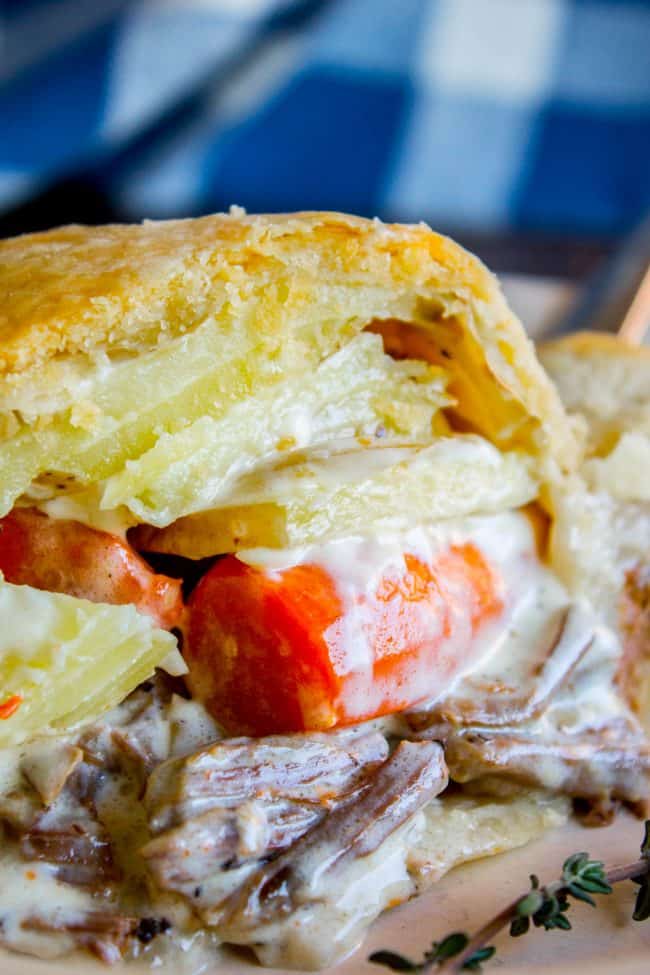 I hope you guys have a great week! Thanks for checking in with my little blog. Things have been slow in January for a multitude of reasons, but the best thing about a blog is that it's always there to come back to. Bless you, Internet! And bless you, dear reader, for sticking around! Later this week I'll be sharing my sister's recipe for Butterscotch Peanut Butter Popcorn balls. Get excited because they are gooood. She told me about them and I was like, popcorn balls, meeeeh. But they are legit and I ate like 5. (It would be a fun classroom treat for Valentine's Day!)
Facebook | Pinterest | Instagram | Twitter
One year ago: Slow Cooker Chicken Tikka MasalaTwo years ago: Reese's Stuffed Browned Butter BrowniesSix years ago: Jello Pretzel Salad < sounds weird. give it a chance.
You will love these other recipes too!
Read more: Instant Pot Whole Frozen Chicken (IP Chicken)
Easy Fall-Apart Pot Roast with Carrots (Slow Cooker) << this is the recipe I use to make the roast beef and carrots in today's recipe! It's my favorite pot roast recipe ever!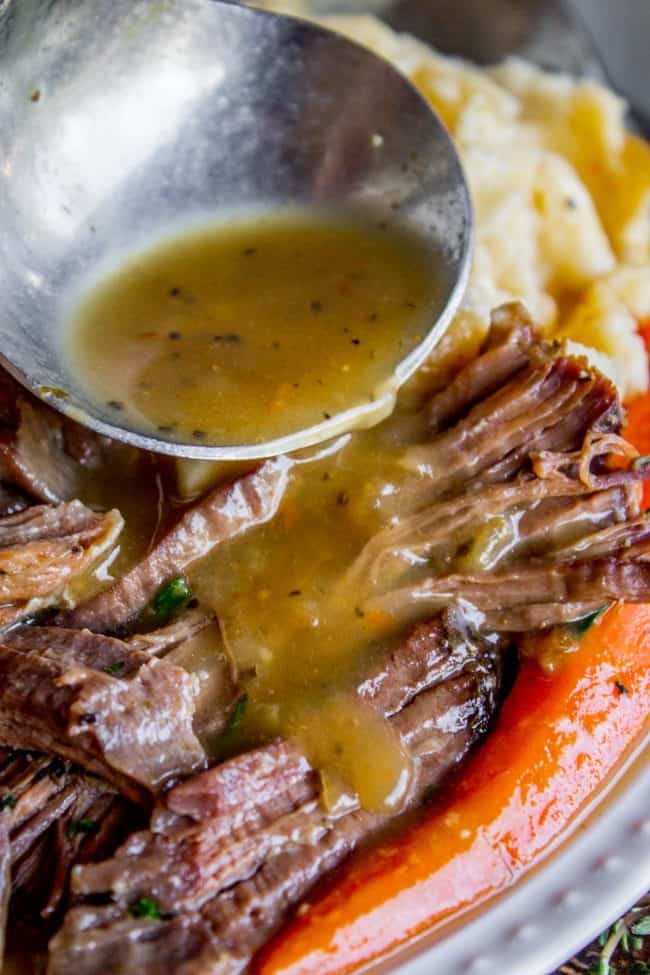 Gruyere-Crisped Potatoes Au Gratin < this is the potato recipe that I adapted to go inside today's pie recipe. It's pretty much the only scalloped potato recipe you will ever need.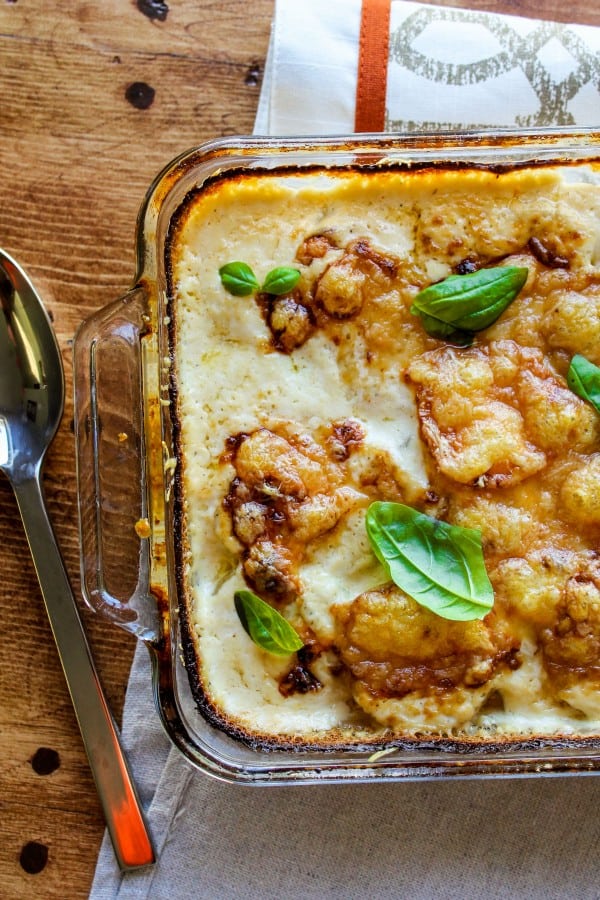 Classic Shepherd's Pie with Crispy Cheddar Topping << this is one of my all time favorites! Also scroll down to the comments to read about people being irritated that I do not call this a Cottage Pie. Picky, picky 🙂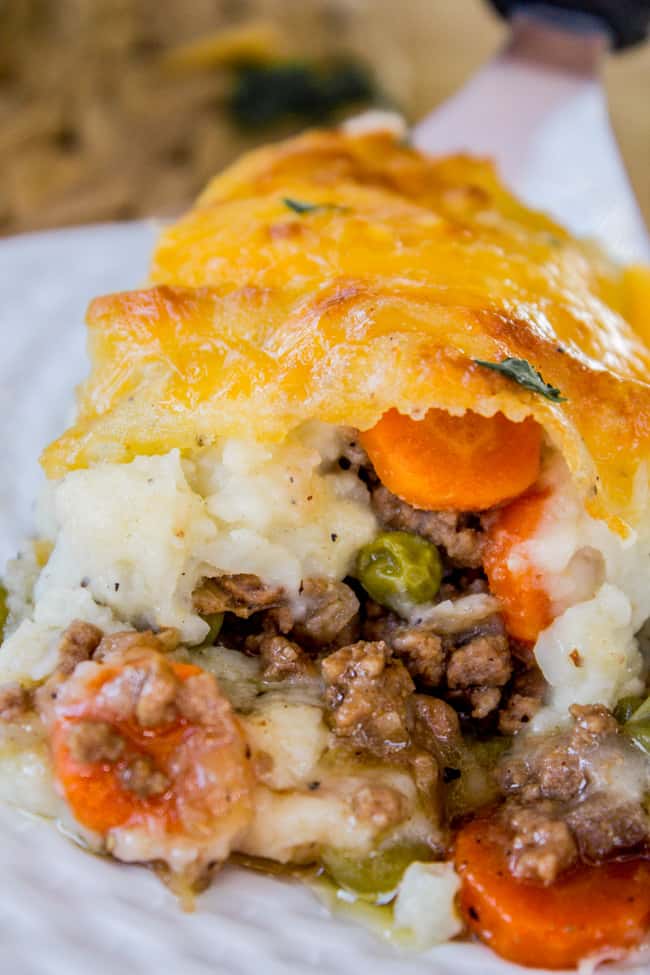 Classic Double Crust Chicken Pot Pie: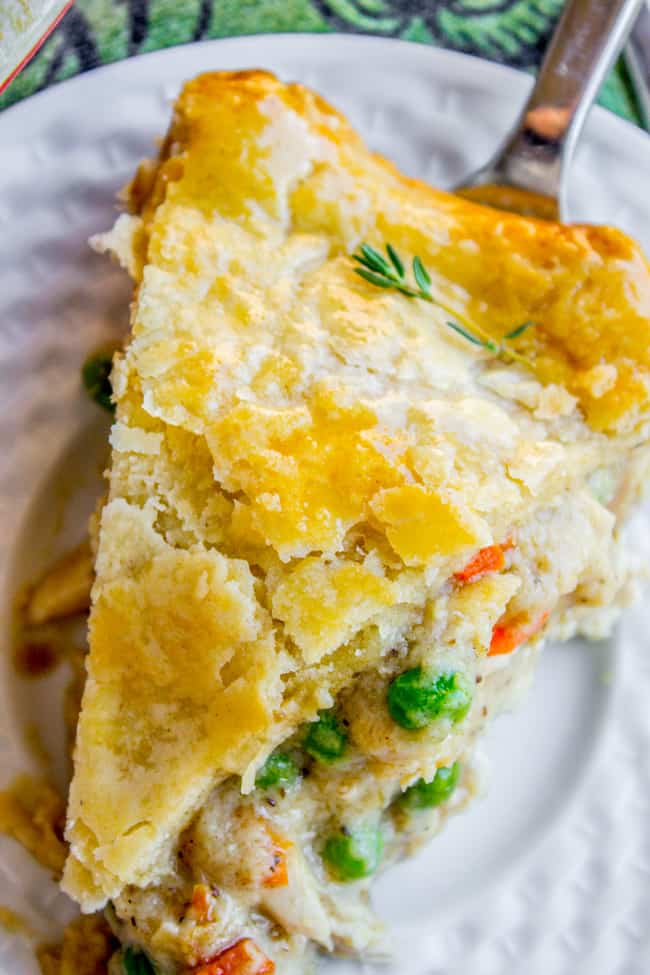 Other beef pie recipes from friends that you might be interested in!
Steak and Mushroom Pie from Melissa's Southern Style KitchenBeef Bourguignon Pot Pie from The Little Ferraro KitchenRich Steak Ale Pie with Puff Pastry from Foodness Gracious
Read more: Oven Tri Tip Roast
Through this article, we hope to help you understand Beef pot pie leftover roast
Source: https://thefoodcharlatan.com/leftover-roast-beef-pie-recipe/