Why You'll Love This Recipe
Indulge in the light and airy goodness of a mixed berry icebox cake, bursting with fresh blueberries and strawberries. This delightful dessert is perfect for summertime potlucks and cookouts, with its patriotic red, white, and blue colors!
Easy to Make and Prepare Ahead of Time
Icebox cakes are incredibly simple to make, and they're even better when prepared in advance. As the cake chills in the fridge, the graham cracker layer softens, soaking up all the luscious cream cheese pudding mixture. Bite into this berry-licious treat and experience a taste sensation like no other!
Essential Ingredients
Make sure you have the following ingredients on hand: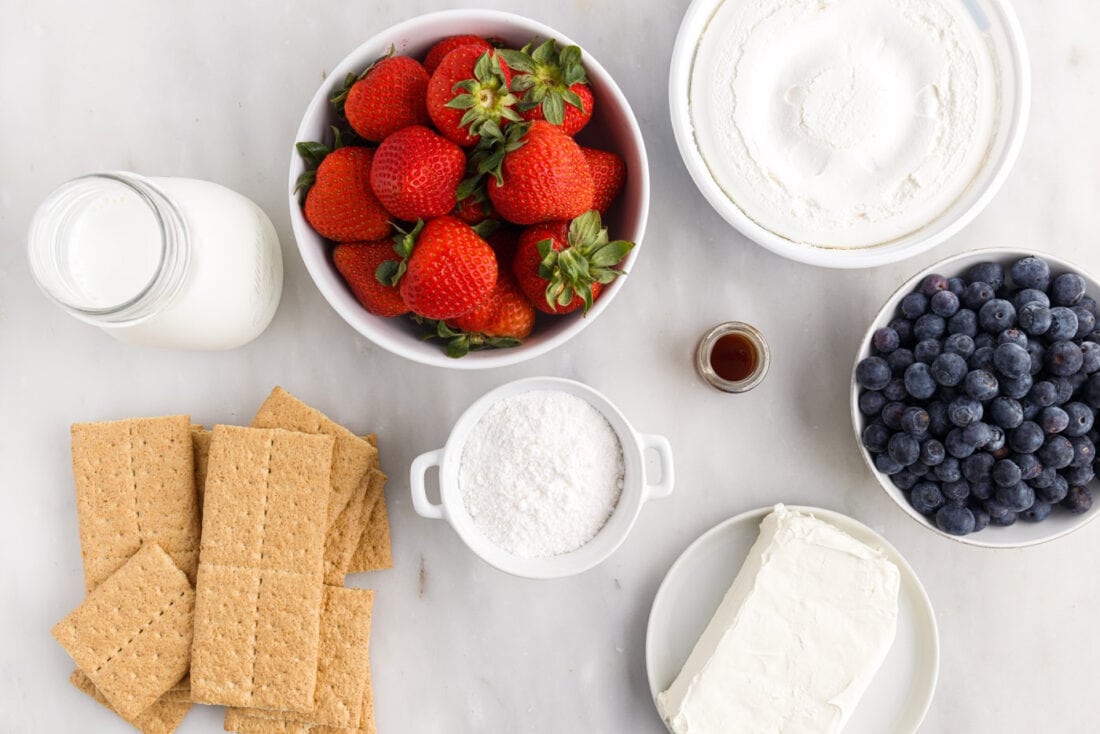 Ingredient Info and Substitutions
BERRIES: The beauty of this cake lies in its name. Feel free to mix and match the berries of your choice. Raspberries, blueberries, strawberries, and blackberries are all excellent options!

MILK: For a rich and creamy icebox cake, whole milk is our preferred choice. However, if you prefer reduced-fat milk, you can use that instead. Just remember to reduce the quantity to 2 1/2 cups.

COOL WHIP: Cool Whip provides a convenient option and helps maintain the layers' integrity. However, if you prefer homemade stabilized whipped cream, we have a recipe for that too!

GRAHAM CRACKERS: Graham crackers are the go-to choice for icebox cakes. But if you can't find them, don't worry. You can substitute them with other flat cookies like vanilla wafers, digestive biscuits, or shortbread cookies.
How to Make a Mouthwatering Mixed Berry Icebox Cake
Follow these simple steps to create a delightful mixed berry icebox cake:
In a medium mixing bowl, beat the cream cheese until it becomes light and fluffy.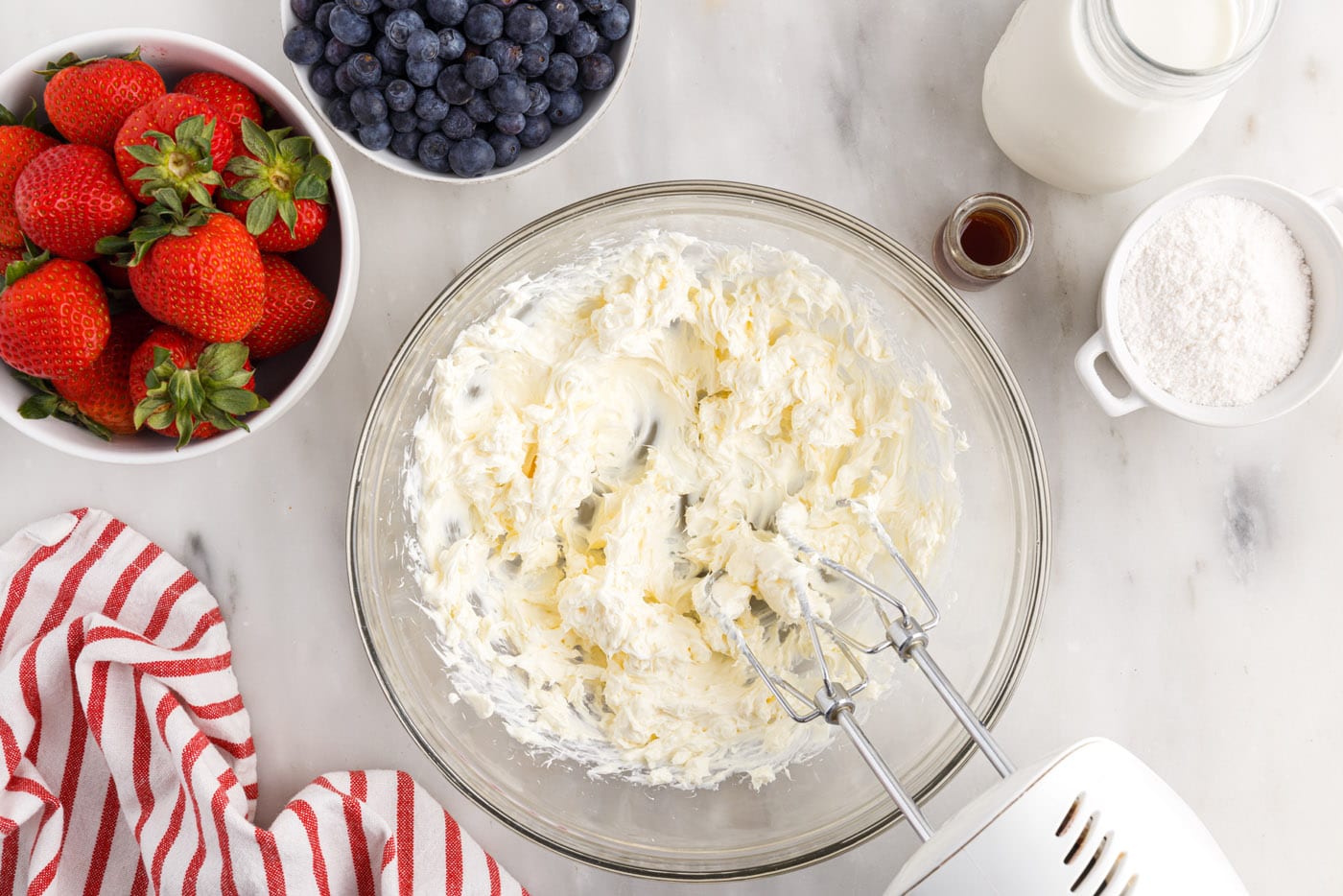 Add the pudding mix, vanilla extract, and milk. Continue beating until fully combined.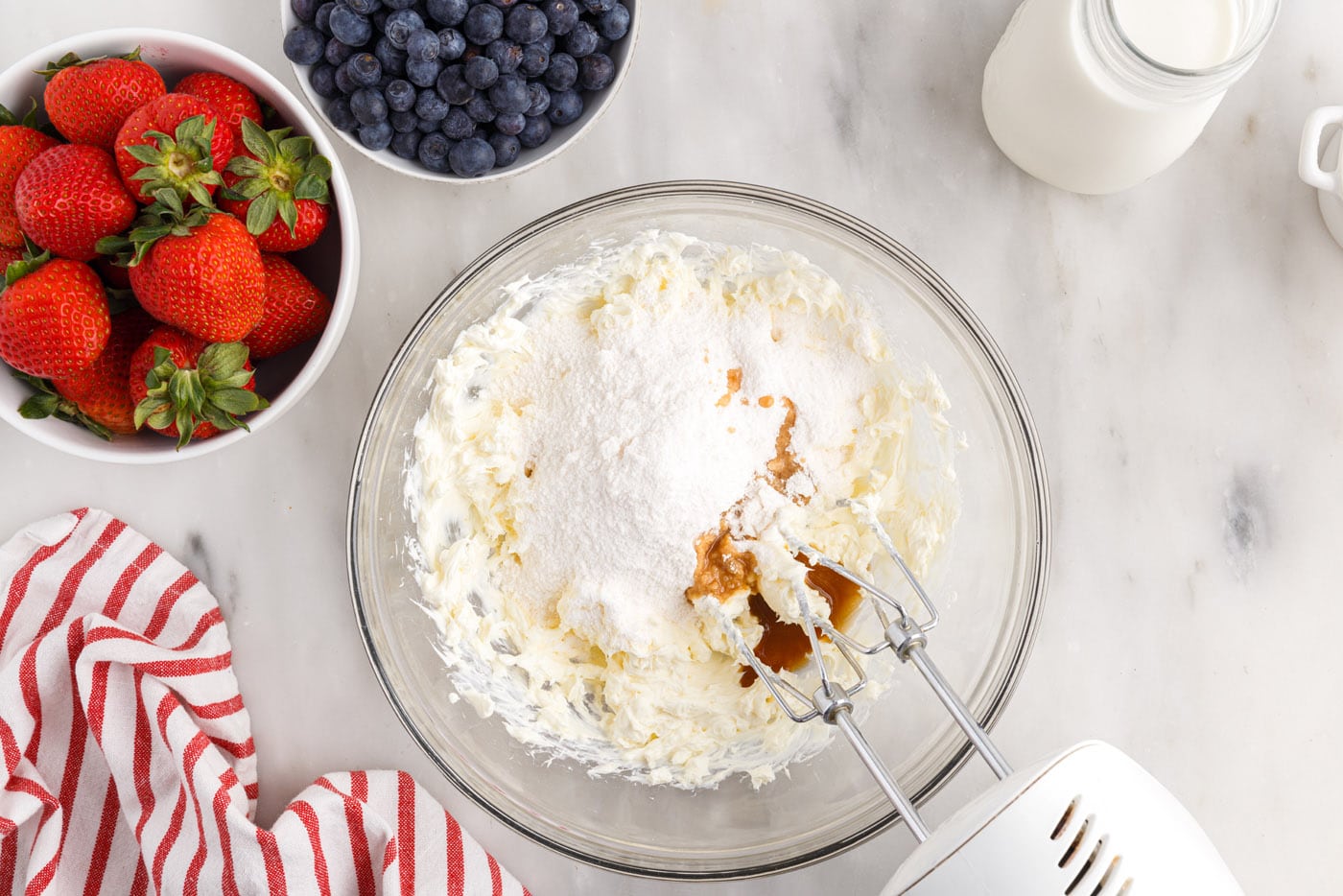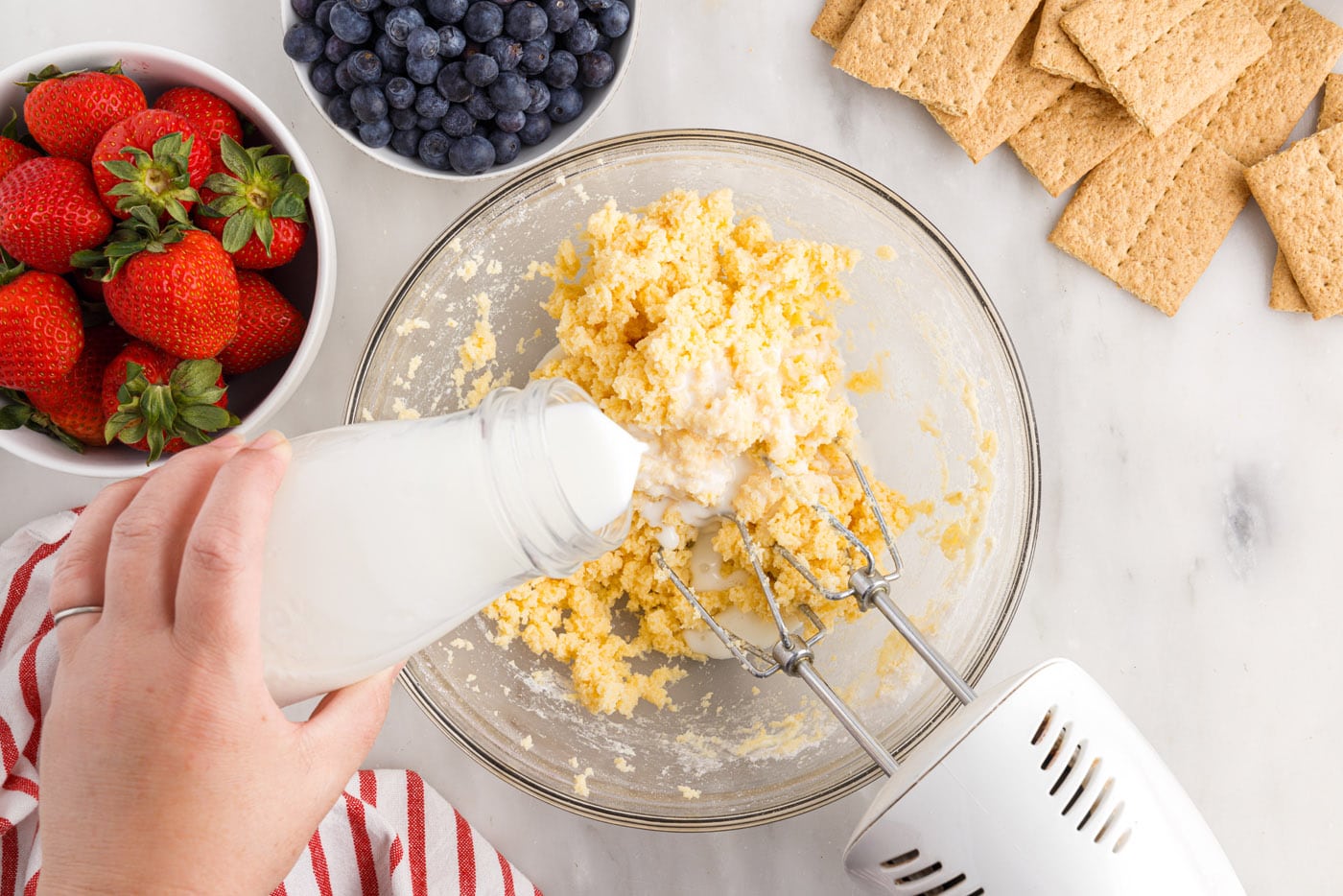 Fold in a 16 oz. tub of Cool Whip. Beat with a mixer until the mixture begins to thicken.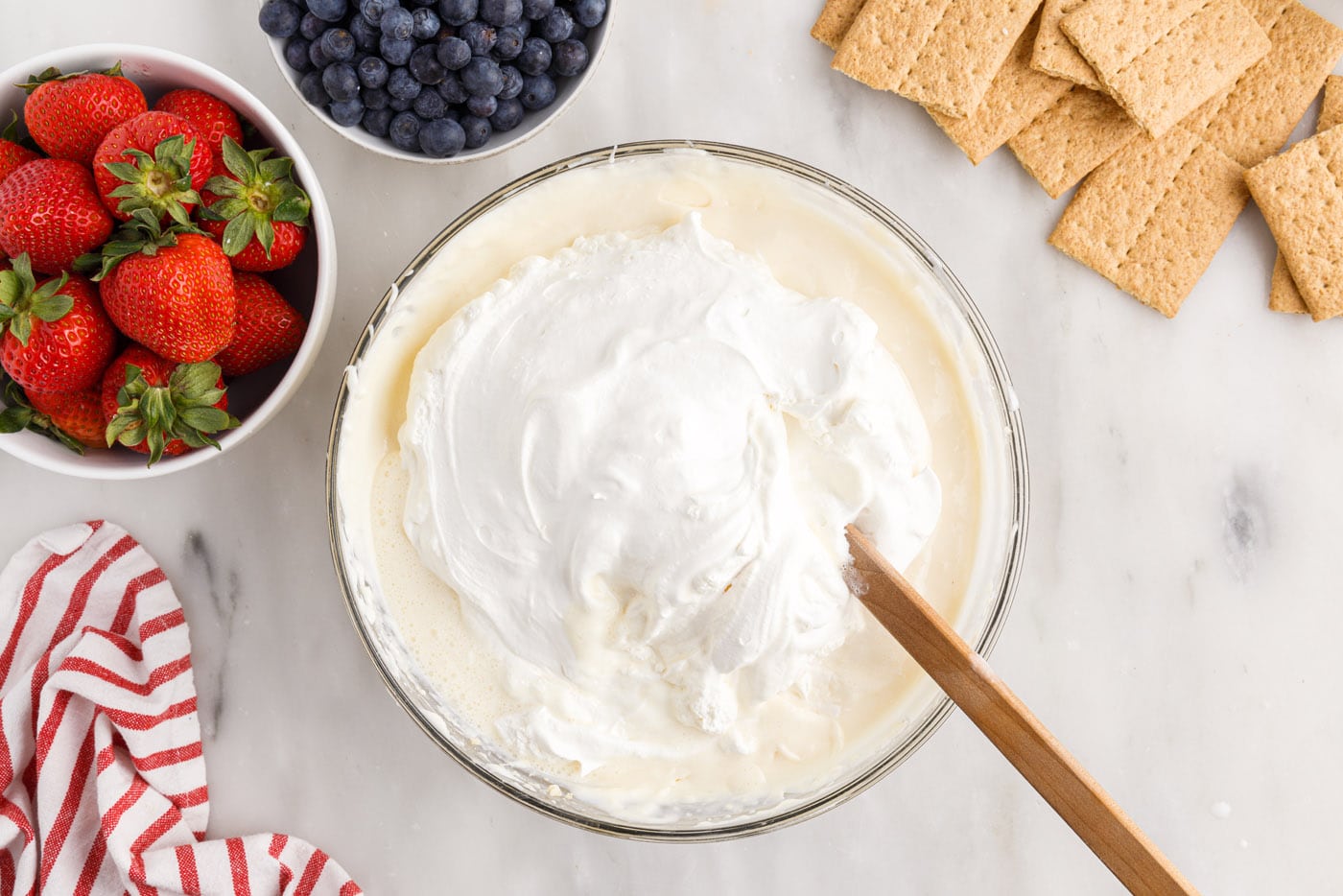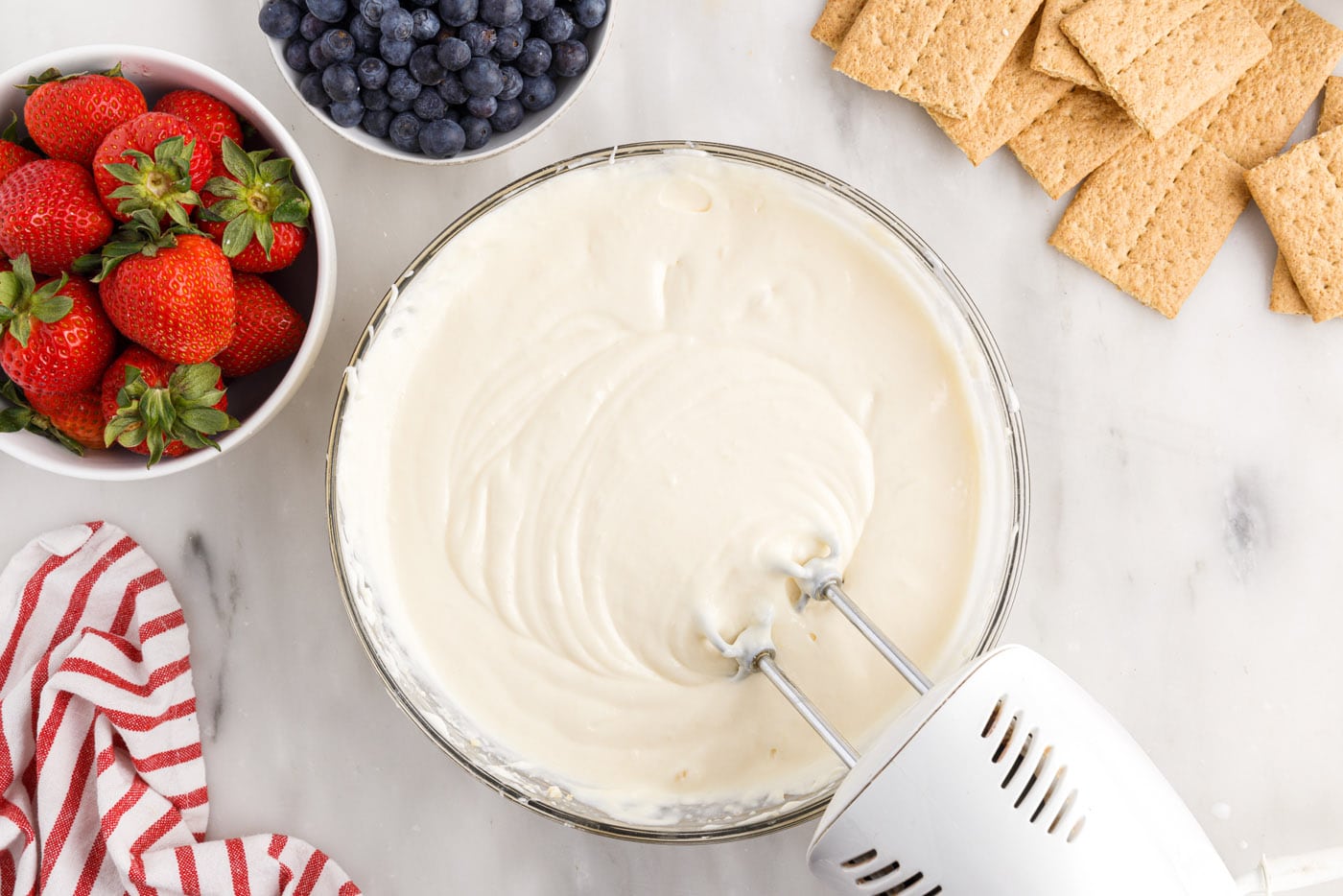 Spoon about 1/2 cup of the pudding mixture over the bottom of a 9×13 casserole dish and spread it evenly.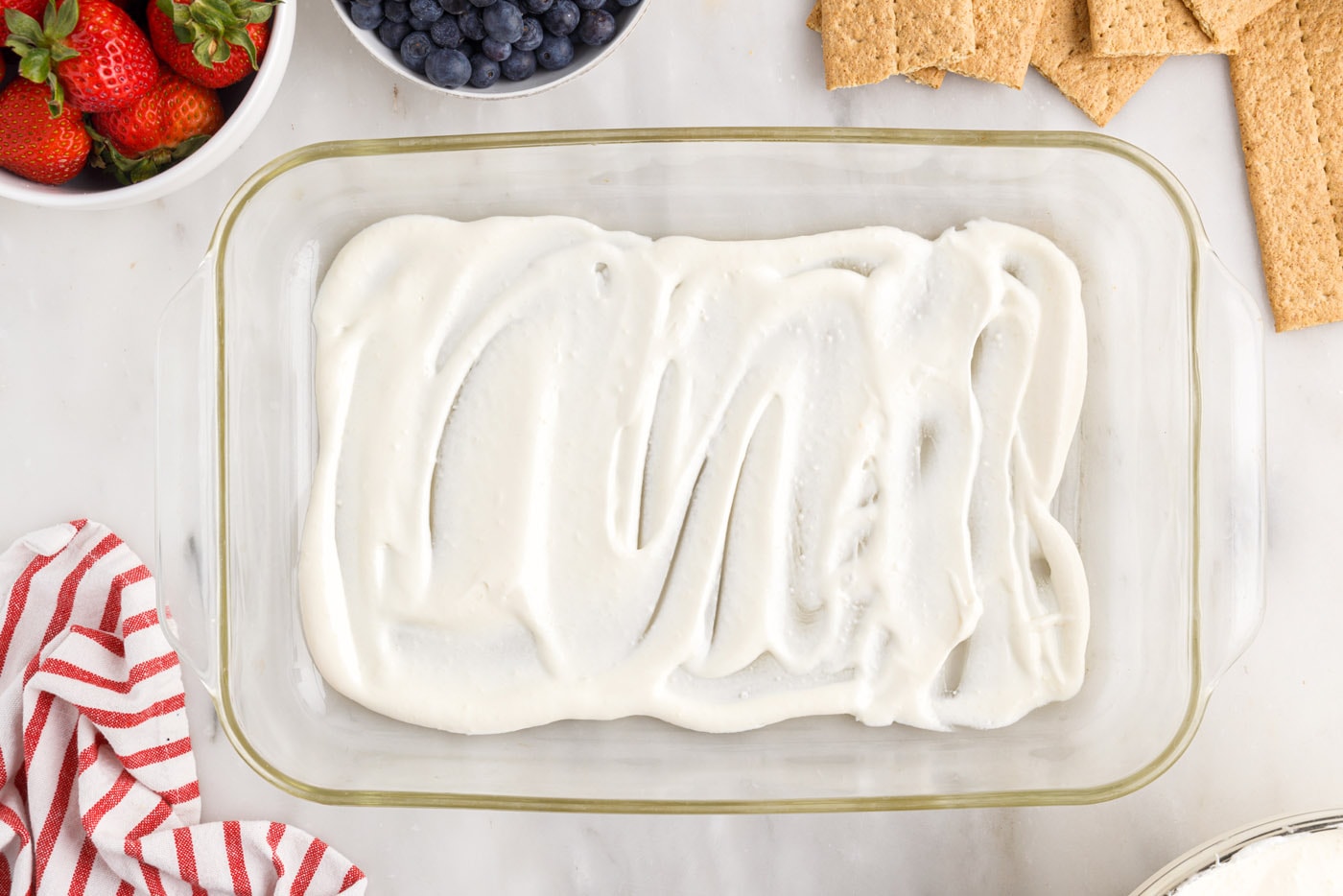 Place a single layer of graham crackers into the dish.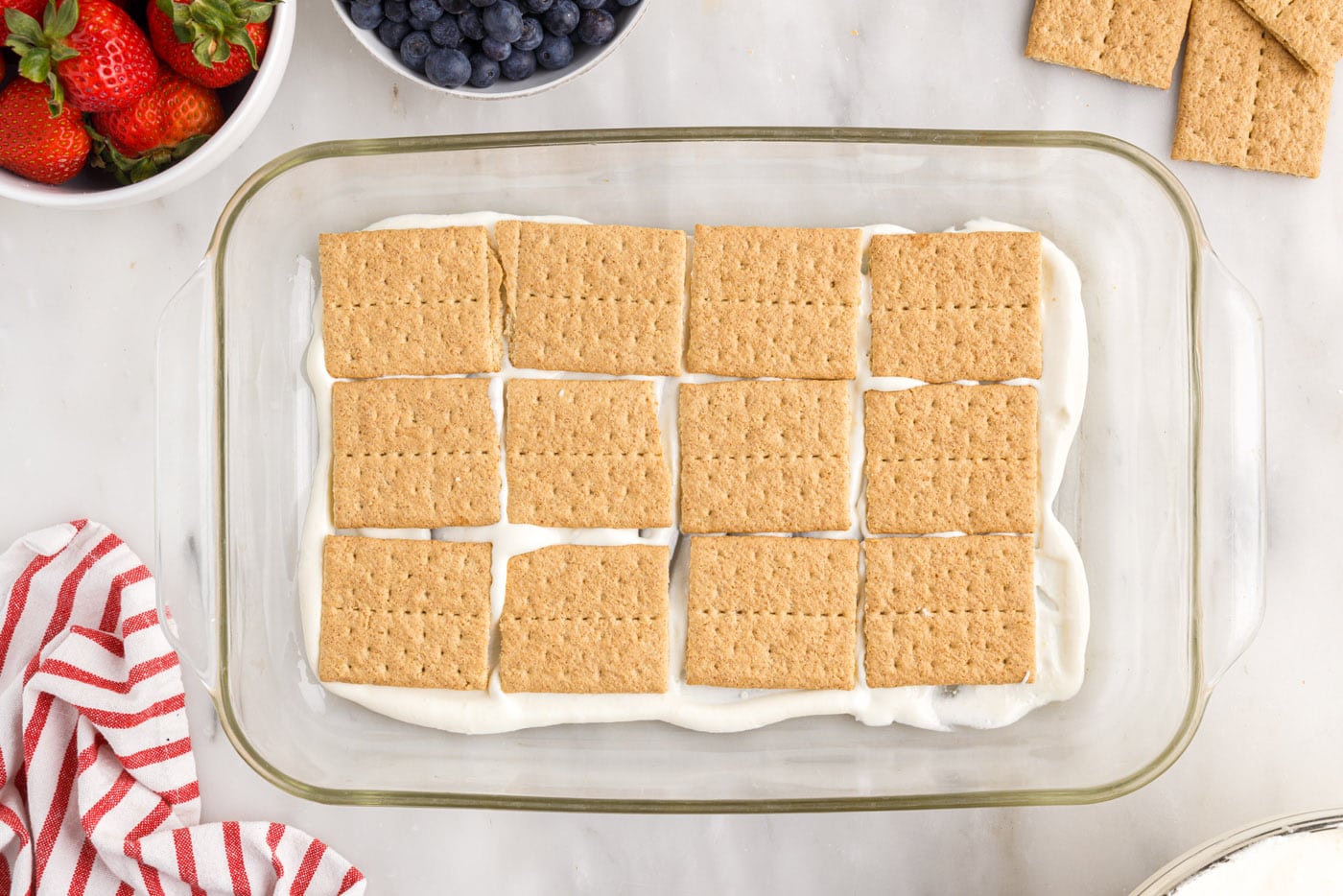 Spread a thin layer of the pudding mixture (about 1/5 of the mixture) over the graham crackers.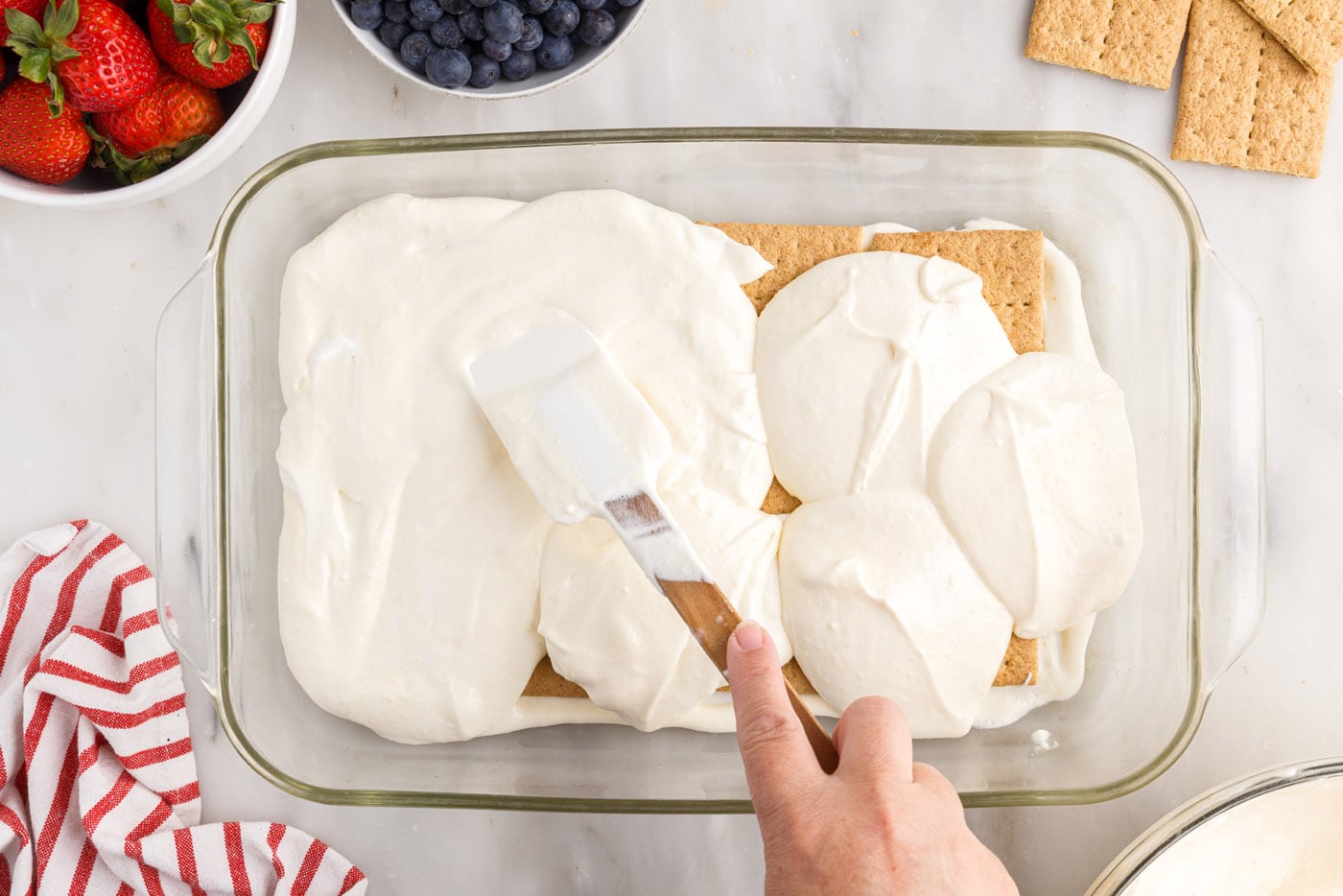 Remove the stems from all of the strawberries. Slice about half of the strawberries into thin slices, and set aside the remaining whole strawberries.

Top the pudding layer with the sliced strawberries and about 1/3 of the whole blueberries.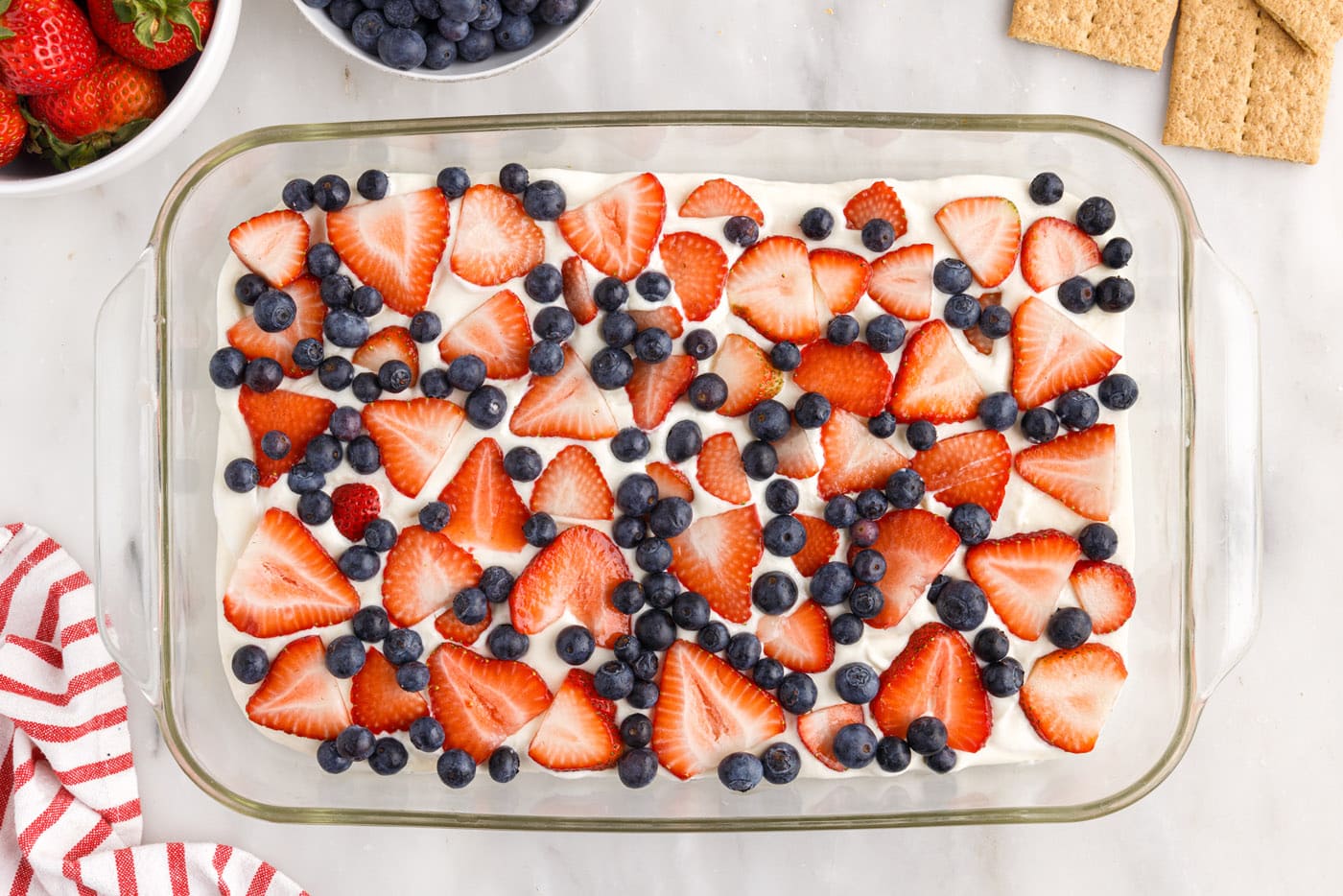 Add another layer of graham crackers, followed by another layer of the pudding mixture and another layer of fresh berries.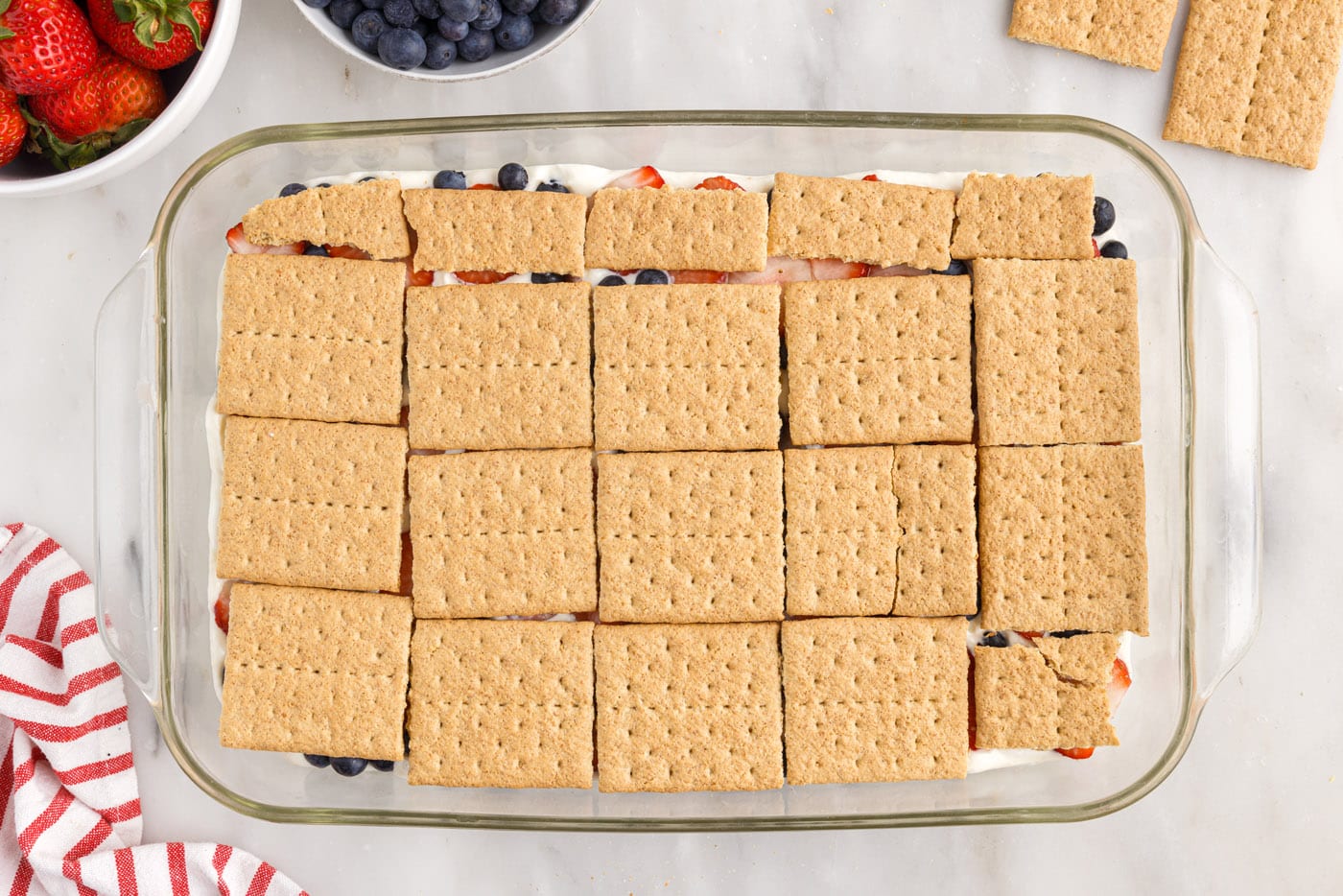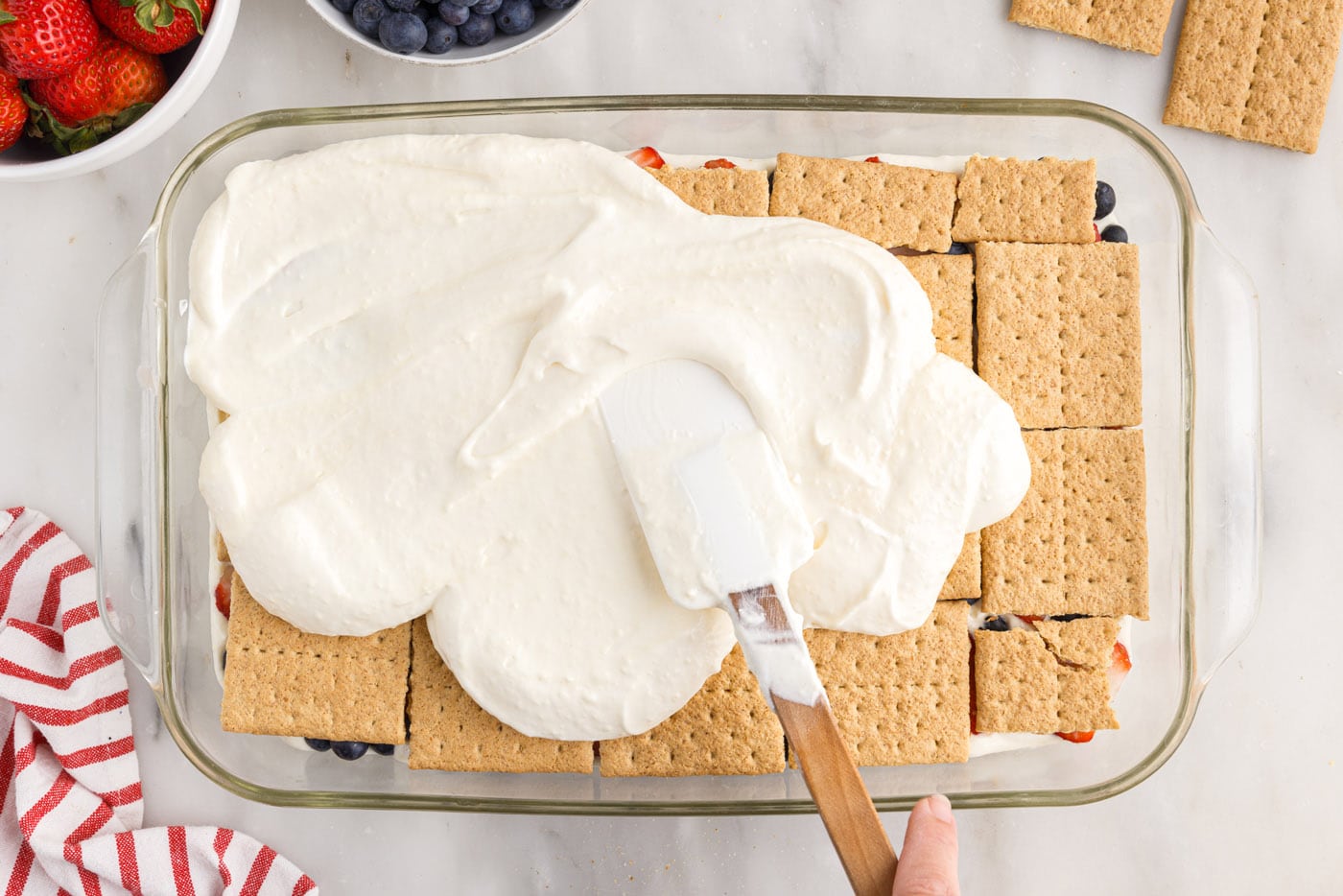 Add a third and final layer of graham crackers, followed by the remaining pudding mixture.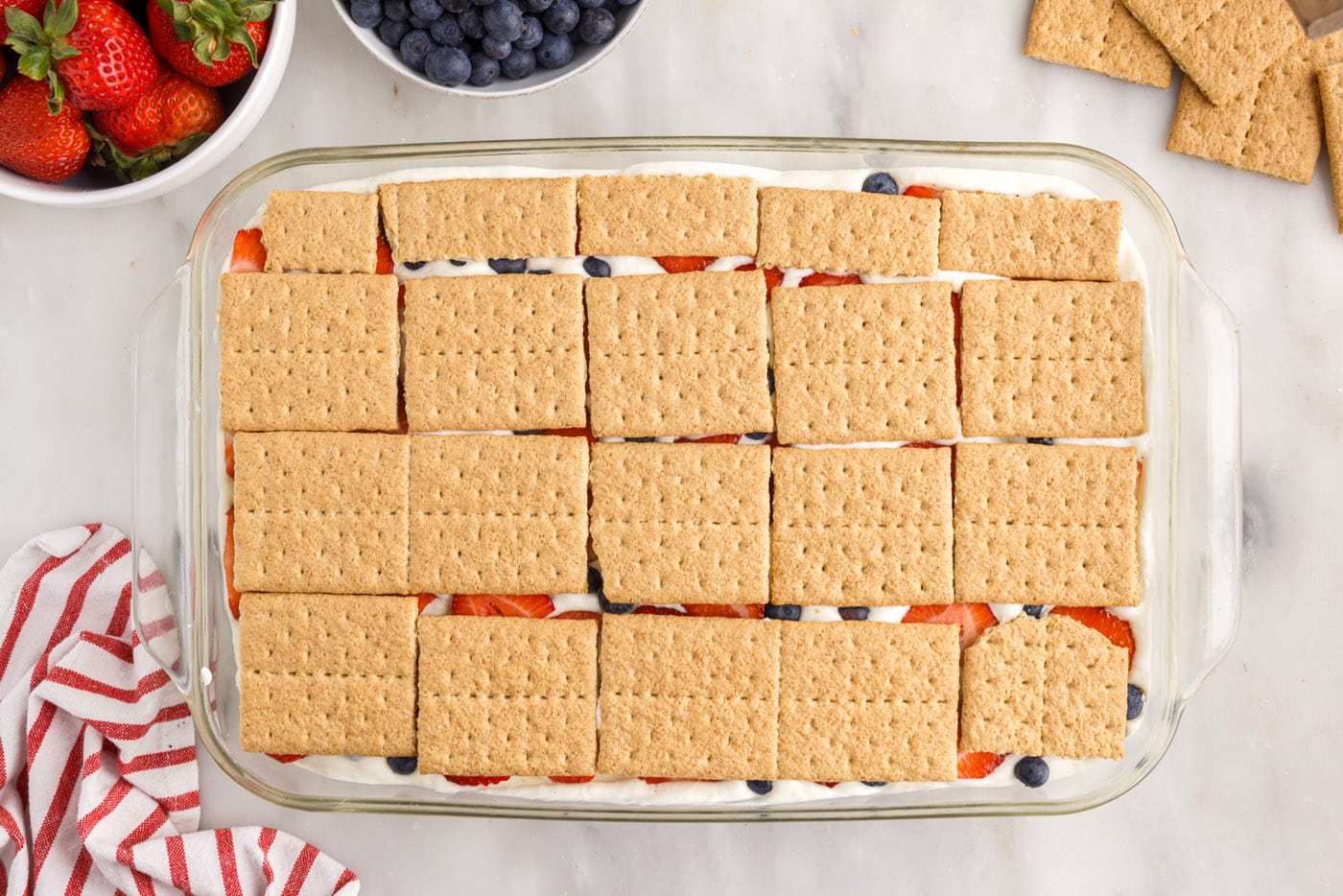 To finish off the icebox cake, slice the remaining strawberries in half and arrange them on top. Sprinkle the remaining blueberries over the cake.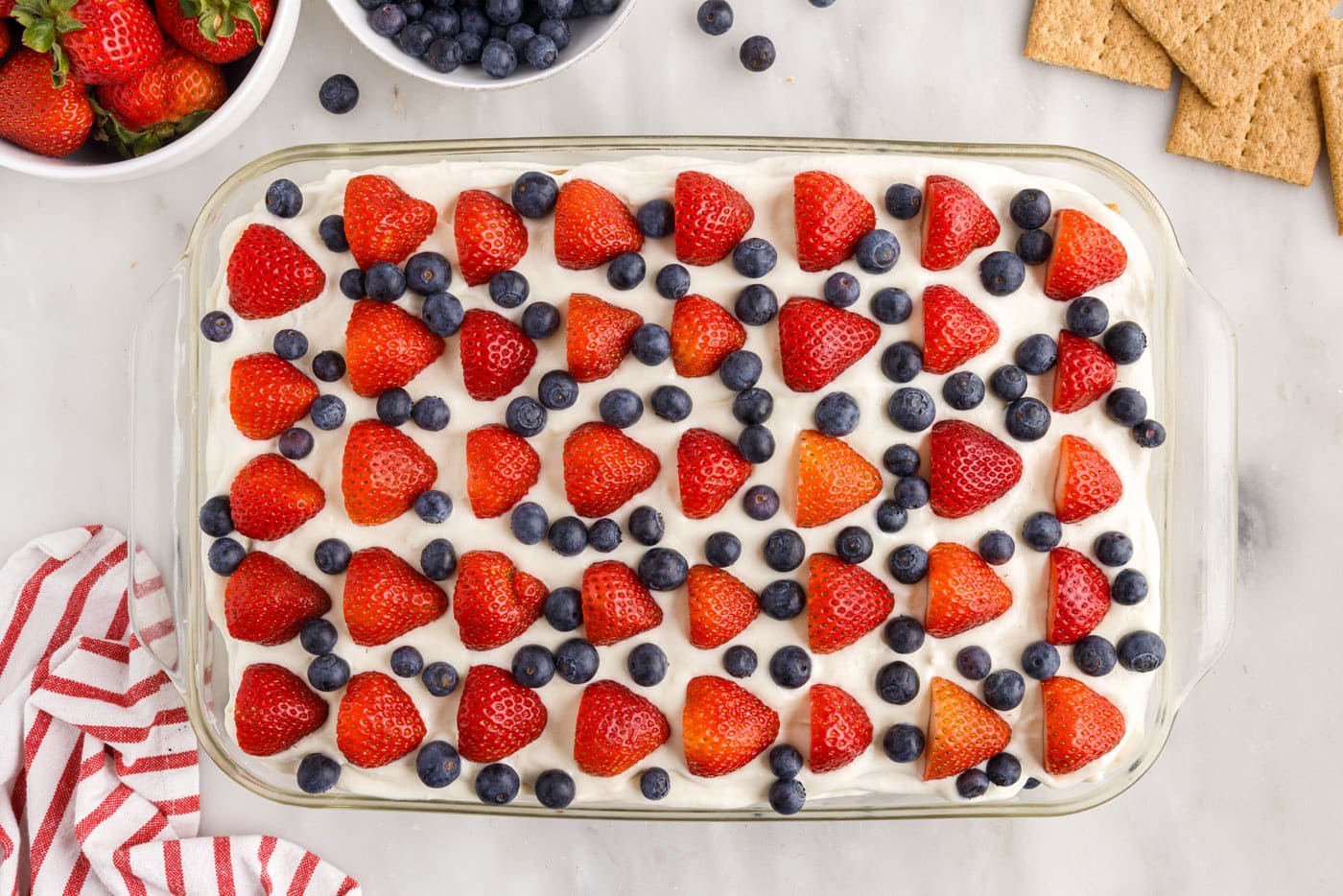 Place the cake in the freezer for at least 4 hours to set up.

Remove from the freezer 15-20 minutes before serving.
Frequently Asked Questions & Expert Tips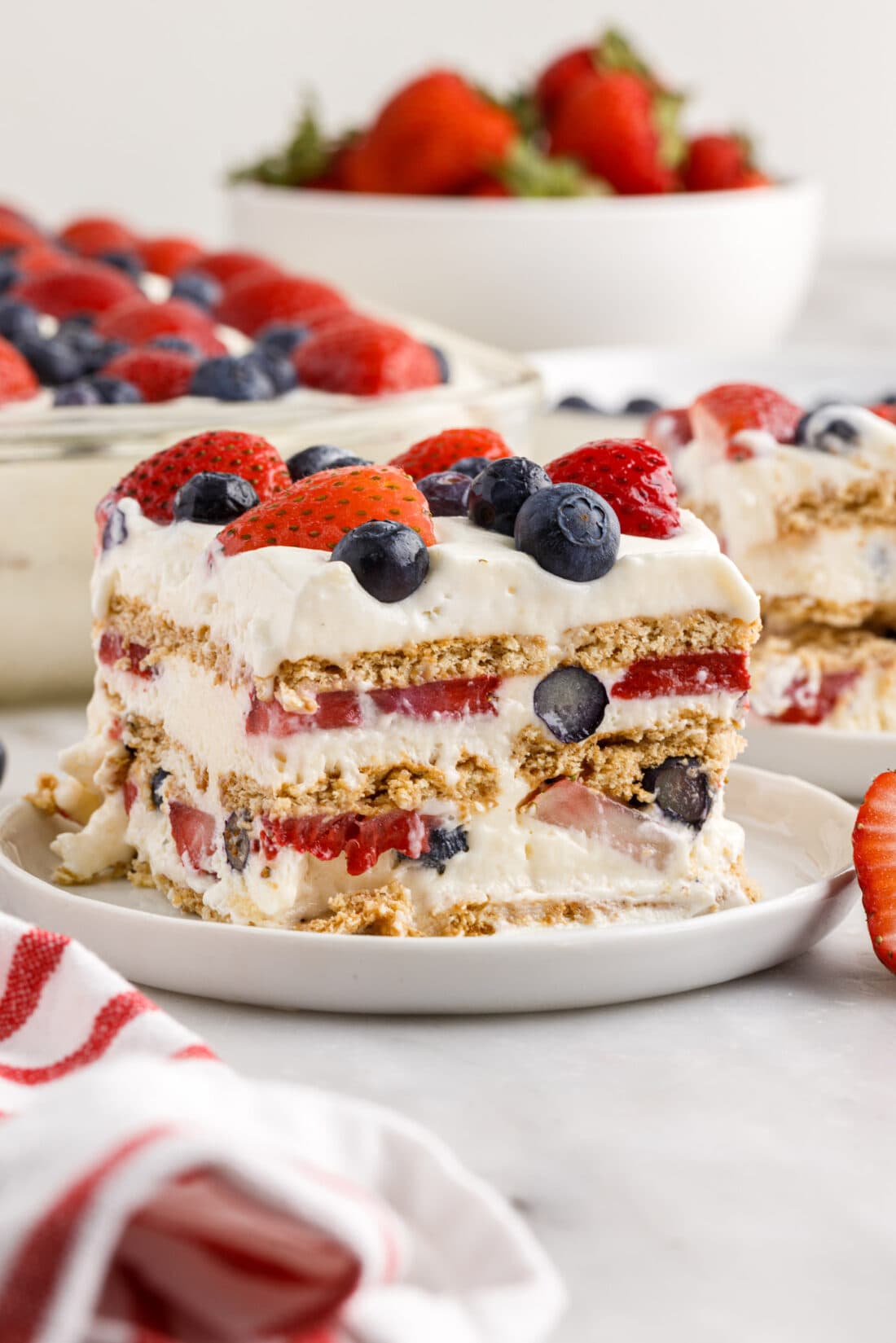 Serving Suggestions
Serve the mixed berry icebox cake chilled, as a refreshing dessert for your summertime barbecues and cookouts. For an extra touch of flavor and texture, consider topping it with chopped nuts, a drizzle of white chocolate, or a sprinkle of graham cracker crumbs. Enjoy!
More Irresistible Icebox Cake Recipes
Oreo Icebox Cake
Lemon Icebox Cake
Orange Icebox Cake
Chocolate Icebox Cake
Strawberry Icebox Cake
Lemon Blueberry Icebox Cake
Chocolate Chip Cookie Icebox Cake
"I love to bake and cook and share my kitchen experience with all of you! Remembering to come back each day can be tough, that's why I offer a convenient newsletter every time a new recipe posts. Simply subscribe and start receiving your free daily recipes!"