Introduction
This classic Old-Fashioned Potato Soup recipe is a nostalgic favorite that has stood the test of time. With just a handful of ingredients and minimal prep time, it's the perfect comfort food for chilly days. Whether you choose to pair it with freshly-baked beer bread or cornbread, this soup is sure to warm your soul. So, let's dive into the recipe and bring back those comforting childhood memories.
A Taste of Childhood
Back in the day, my dad would often whip up this easy potato soup for lunch or dinner on a cold day. Although my mom was the main cook in our house, my dad had his specialties, and this potato soup recipe was one of them. I'm pretty sure it was passed down from my grandma, adding a touch of family tradition to its already delightful flavor.
In those times, this potato soup was the epitome of simplicity. Unlike the thick, bacon-loaded, and cheese-filled soups we commonly find today, this old-fashioned version is a bit lighter. It gains its thickness solely from the starch in the potatoes, making it naturally gluten-free. But don't let its simplicity fool you – this soup is bursting with flavor. If you're a fan of butter, onions, and potatoes, you'll be in potato soup heaven. Feel free to experiment by adding shredded cheese or crumbled bacon, but personally, I find that a generous sprinkle of ground black pepper is all it needs.
Ingredients for Simple, Old-Fashioned Potato Soup
To make this comforting soup, you'll need the following ingredients:
Potatoes: Opt for potatoes with a higher starch content, such as regular russet potatoes or other baking varieties. Gold potatoes work well too, but avoid red potatoes as they don't have enough starch.
Onions: The best choice for flavor is yellow or sweet yellow onions, like Vidalia.
Butter: Good old-fashioned butter is my preference, but you can substitute vegetable oil or your favorite plant butter for a vegan or plant-based version.
Milk: Whole milk creates a creamy base for this soup. However, you can add cream or half-and-half if you desire an extra indulgent experience. Low-fat milk is also an option, but keep in mind that it will result in a thinner consistency. If you prefer a plant-based or vegan soup, use your favorite non-dairy milk.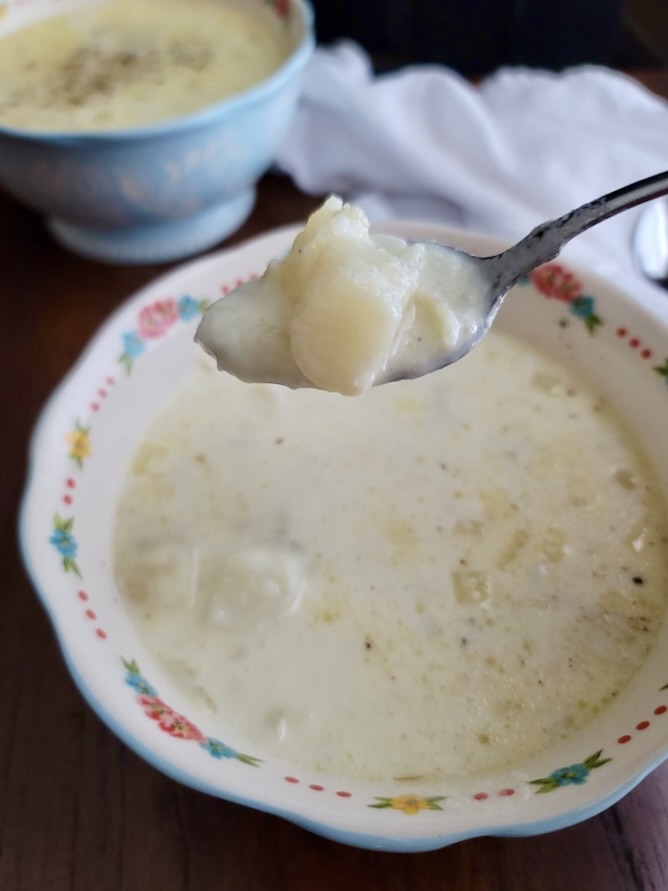 Tips for Making the Perfect Simple, Old-Fashioned Potato Soup
To ensure that your potato soup turns out absolutely delicious, here are some handy tips to keep in mind:
Enhance the flavor of your potatoes by adding a few pinches of salt to the water while boiling them. Just enough water should cover the potatoes. Remember to reserve the cooking water, as it can be used to thin the soup if needed later on.
While the potatoes are boiling, sauté the onions in butter until they become soft and develop a golden hue around the edges. This process intensifies the sweetness of the onions and brings out their natural flavor. Keep a close eye on the heat level to prevent burning the butter.
When heating the milk, do it gently, allowing it to bubble around the edges without boiling. Boiling the milk increases the risk of curdling, so be mindful of temperature control.
Season your soup with salt and pepper according to your taste preferences. If you prefer less salt, start with a slightly smaller amount than the recipe suggests. I highly recommend a generous sprinkling of ground black pepper for that extra kick.
Conclusion
I hope this recipe brings back warm memories of childhood and fills your home with the comforting aroma of old-fashioned potato soup. It's a simple and delicious dish that continues to stand the test of time. If you give this recipe a try, I'd love to hear about your experience in the comments below.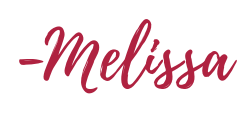 As an Amazon Associate, I earn from qualifying purchases. This post may contain Amazon or other affiliate links, which means I will earn a commission at no additional cost to you if you click through and make a purchase.
Print