If you're looking for a quick and easy Italian pasta salad recipe, then you've come to the right place! This delicious dish takes just minutes to make and is perfect for any occasion. With spiral rotini pasta, fresh cucumbers, juicy tomatoes, red onion, black olives, and creamy feta cheese all covered in zesty Italian dressing, this pasta salad is a real crowd-pleaser.
How to Make Italian Pasta Salad
Cook up a box of tricolor rotini pasta noodles according to the package directions. While the pasta is cooking, chop up a cucumber, red onion, and cut some grape tomatoes in half. Once the pasta is done, transfer it to a colander and let it drain. Rinse it with cold water to cool it down. You don't want to add hot pasta to the bowl!
Now, it's time to assemble the salad. Add all the ingredients into a mixing bowl and give it a good stir. You can serve the salad right away, but it's even better if you let it refrigerate for a few hours to let the flavors meld together. If it becomes a bit dry after refrigerating, simply add a tablespoon or two of Italian dressing to moisten it back up again.
My Tips for Making Easy Italian Pasta Salad
Salt the pasta water before adding the dry pasta to enhance the flavor.
Choose an Italian dressing that you love. You can try the Olive Garden Italian dressing for an authentic taste.
Seed the cucumbers before adding them to the salad. It ensures a crisp and refreshing texture.
Use grape tomatoes or cherry tomatoes. Both work great in this recipe.
Eat the pasta salad right away or refrigerate it for a few hours. Avoid making it the day before, as the salad tends to dry out over time.
When serving leftovers, give the salad a good stir and add a tablespoon or two of dressing to refresh it.
Feel free to adjust the amount of Italian dressing used based on your preference. Start with 3/4 cup and add more if desired.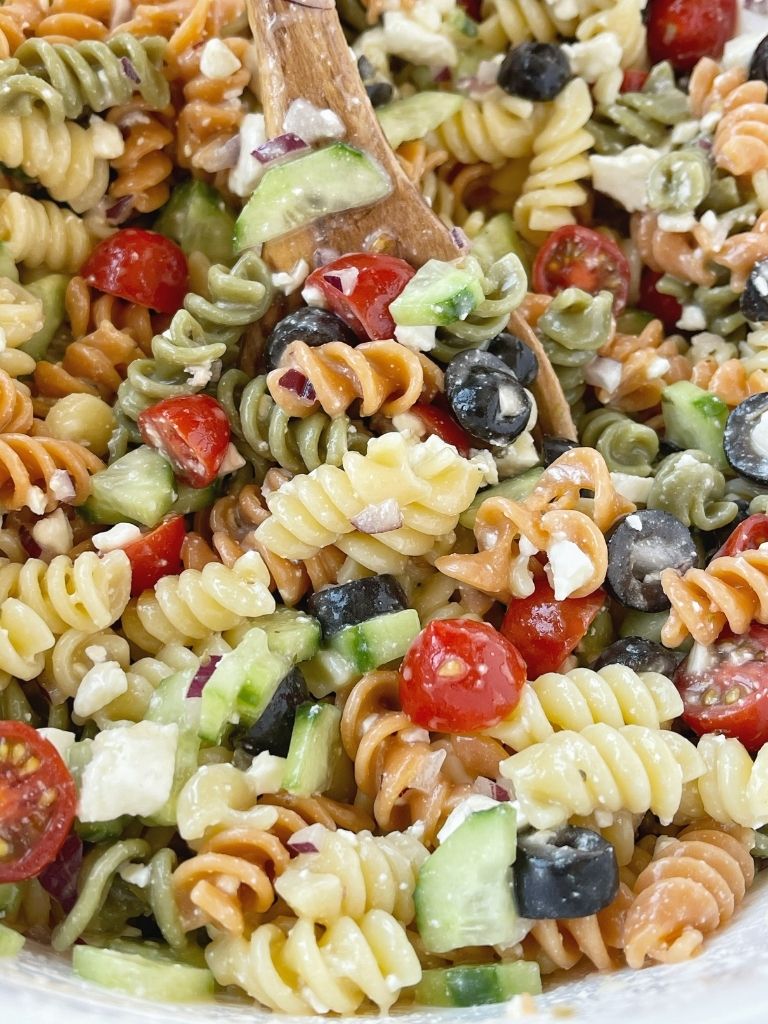 Try These Other Easy Recipes for Pasta Salads
Dill Pickle Pasta Salad
Caesar Pesto Pasta Salad
Easy Greek Pasta Salad
Southwest Pasta Salad
Summer Vegetable Pasta Salad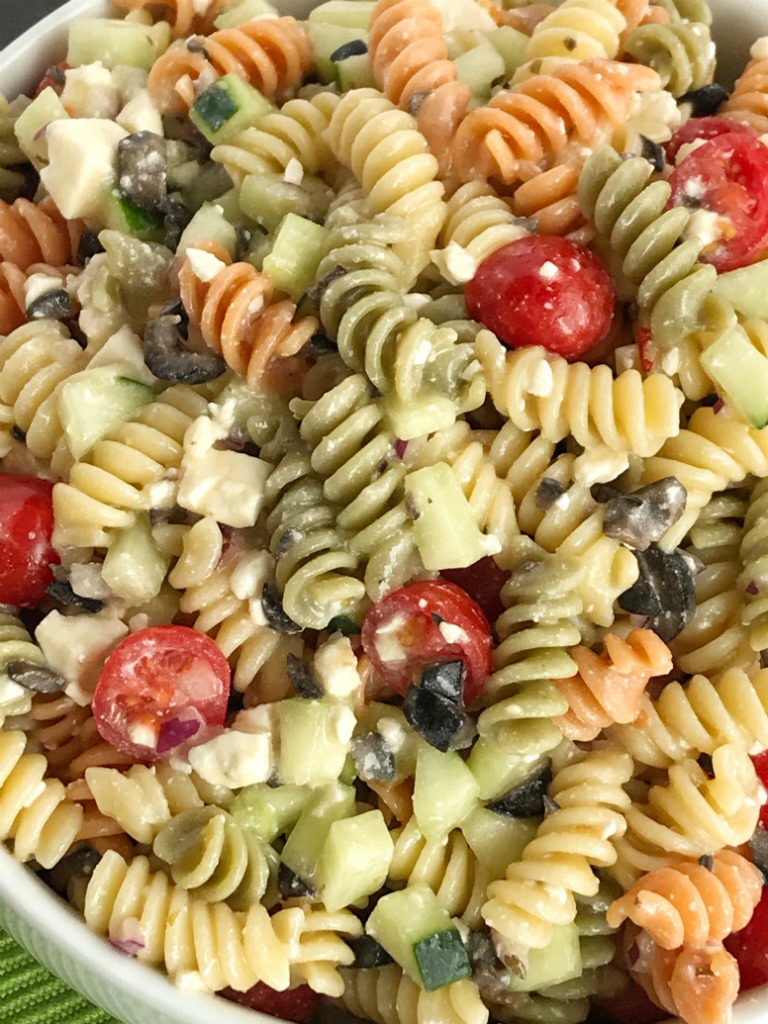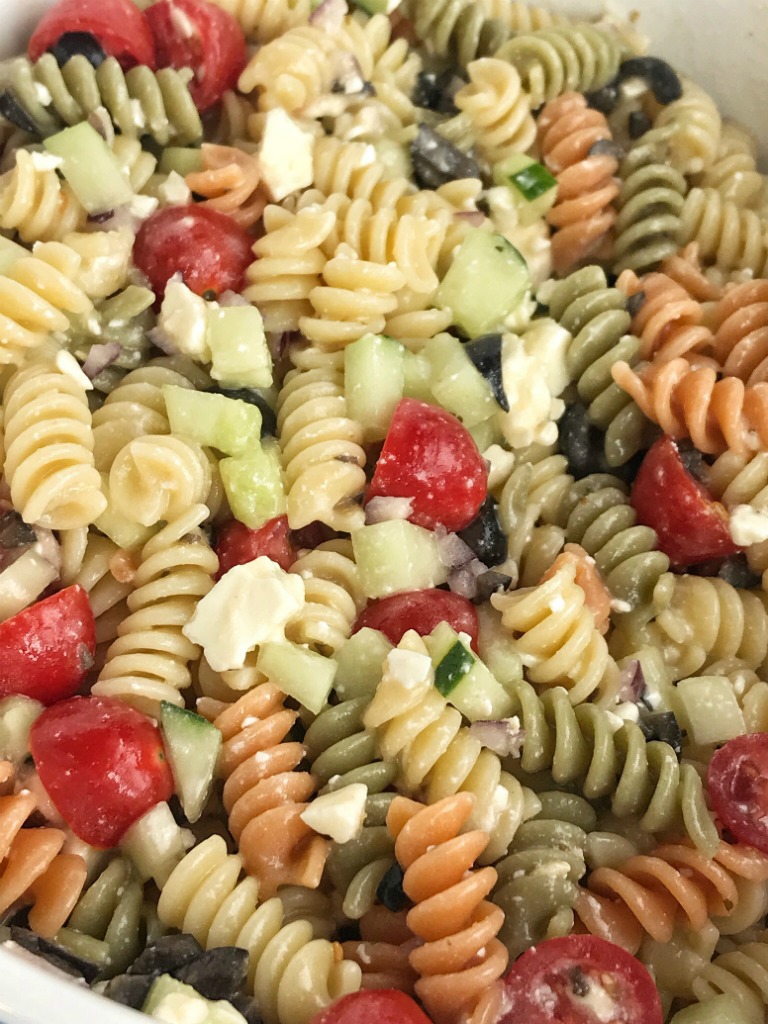 Remember, if you're in the mood for a refreshing and flavorful pasta salad, this easy Italian pasta salad is the way to go. It's a crowd-pleasing dish that can be enjoyed at picnics, barbecues, or any family gathering. Enjoy the flavors of Italy in every delicious bite!