Easy Oreo Fluff is a creamy and tasty no-bake dessert filled with crushed Oreos and whipped topping. It only requires 5 ingredients and 10 minutes to make!
This melt-in-your-mouth fluff is sure to fulfill your sweet fix. Just like our Peppermint Fluff, it has a light and creamy texture, similar to a sweet "salad" like our Cheesecake Fruit Salad.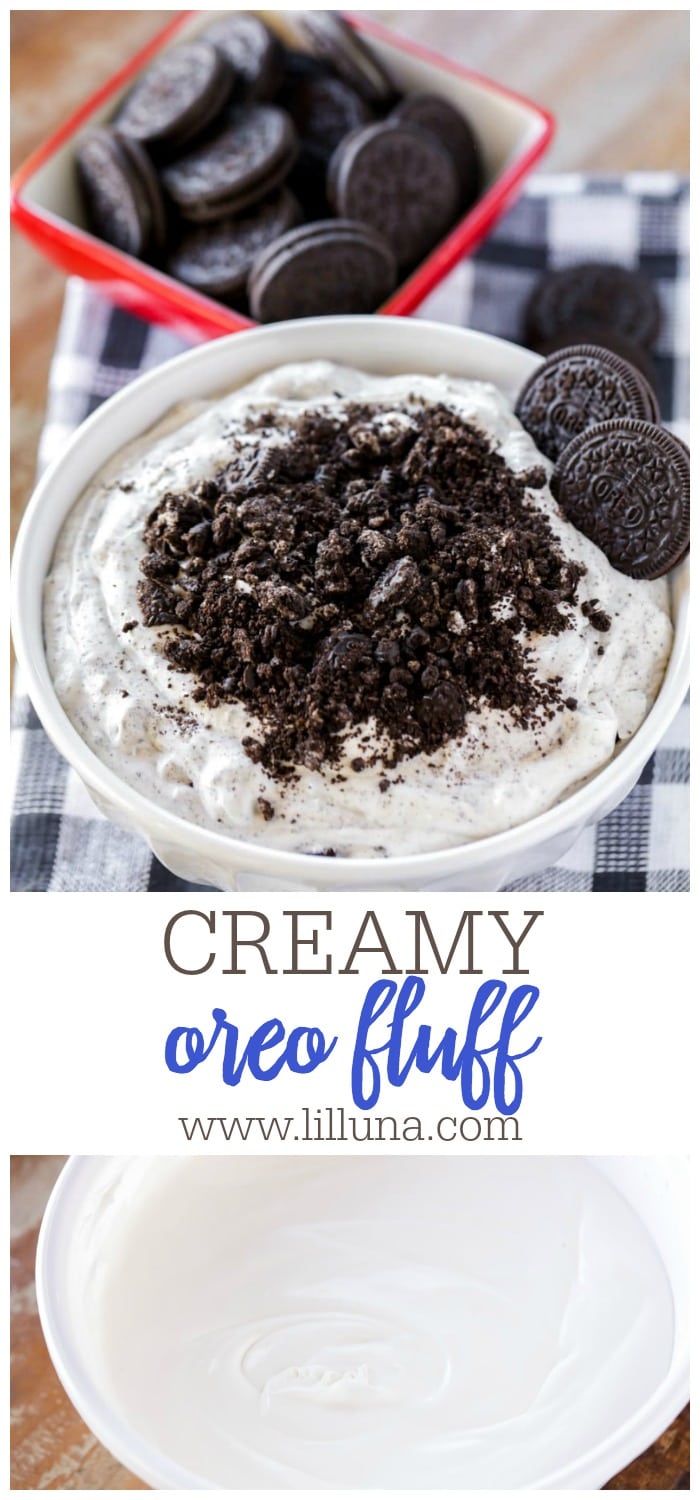 What is Oreo Fluff?
Oreo Fluff is heaven in a bowl! You could use it for dipping fresh fruit or pretzels, but it's a light and tasty mousse-like dessert that meant to be enjoyed simply on its own! Just grab a spoon and dig in!
This recipe is very similar in flavor to our Oreo Dirt Cake with a slightly different consistency, and is sure to quickly become a family favorite. I mean who doesn't LOVE Oreos!! Mix it up by trying out additional Oreo flavors like strawberry or birthday cake. The flavor possibilities are endless!
Oreo Fluff is an easy dessert that is perfect for BBQ's, get-togethers, or anytime you have a sweet craving!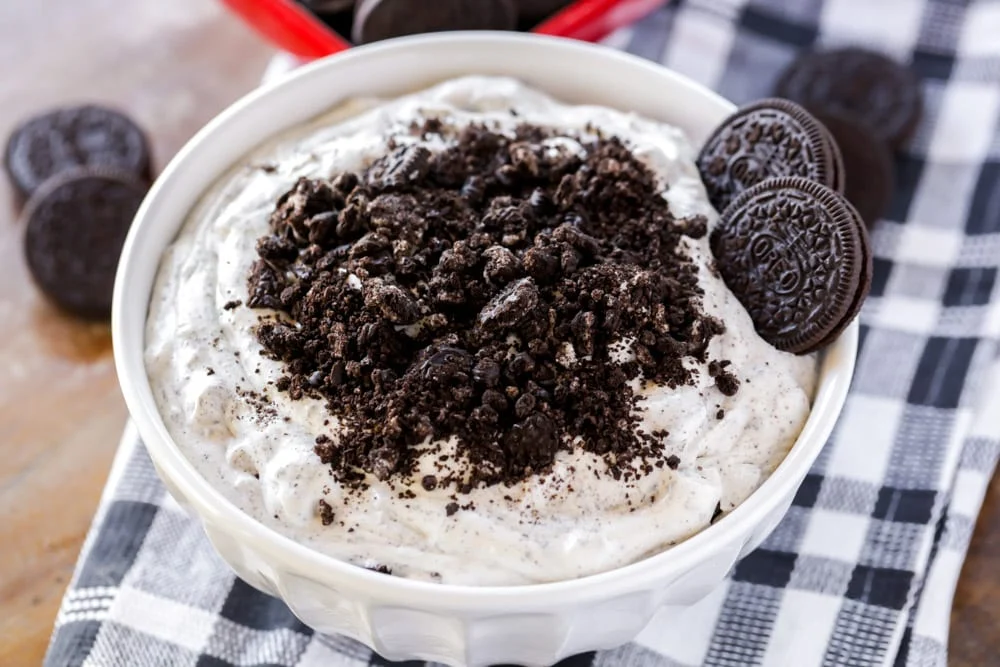 How to Make Oreo Fluff
This recipe just requires 4 ingredients (with an optional 5th ingredient), and 10 minutes to make! All you do is mix and chill. Easy peasy!
MIX. Stir together the milk and pudding in a large mixing bowl. Mix until you get a pudding consistently. If you want to make it thicker/creamier, stir in the optional cream cheese now by beating the cream cheese until smooth and stir it into the pudding mixture.
FOLD. Fold in the whipped cream topping and then add the crushed cookies (with frosting center). Stir until combined.
CHILL. Cover the bowl with plastic wrap. Chill for at least 1 hour to over night.
How to crush Oreos: You do not need to remove the cream center before crushing the oreos. Also, you can decide how fine you want to crush the cookies. For finer crumbs use a food processor. You can also place the Oreos in a Ziploc and then crush.
Recipe Tips + Notes:
Be sure you buy instant pudding, otherwise it may not set up correctly and yield a soupy dessert.
Use chilled metal bowls to keep the cream cold.
Pay attention to the mixing instructions and FOLD when directed.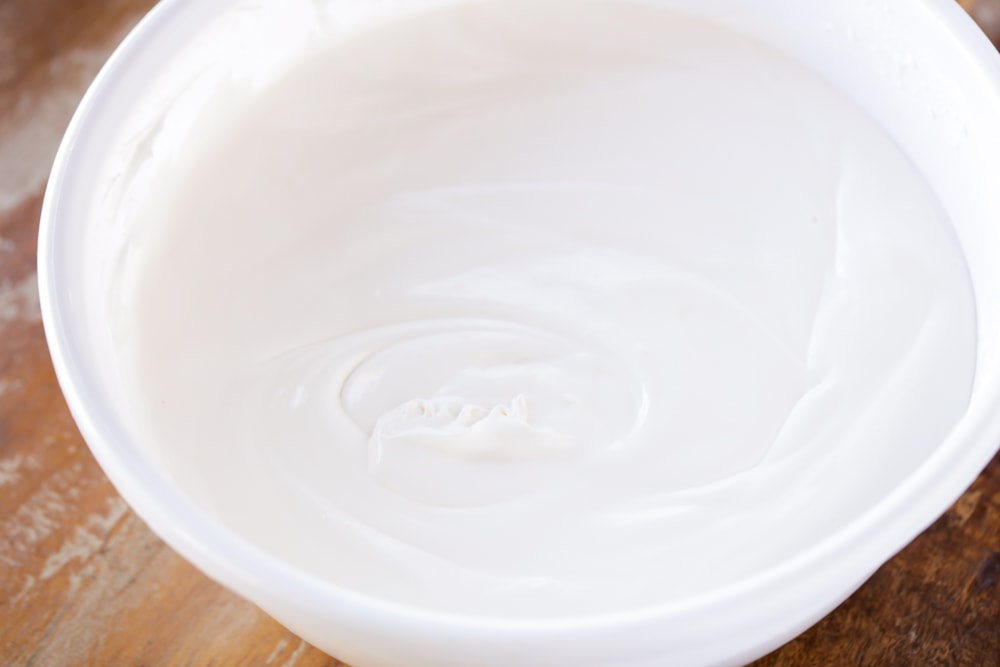 Storing Tips + Variations
You can successfully make this dessert 1-2 days ahead of time. I would reserve some of the Oreos to add right before serving because they can tend to soften while being stored.
Cover and store in the fridge for up to 3 days. You may notice that the larger chuck of oreos will soften. However, it's still delicious and you can always add more fresh Oreos to get that extra texture.
Variations:
Change up the pudding flavor white chocolate or cheesecake are both great choices
Add mini Marshmallows
Mix in cookie dough balls
Change up the OREOs used – You could do mint Oreos, golden Oreos – so many options!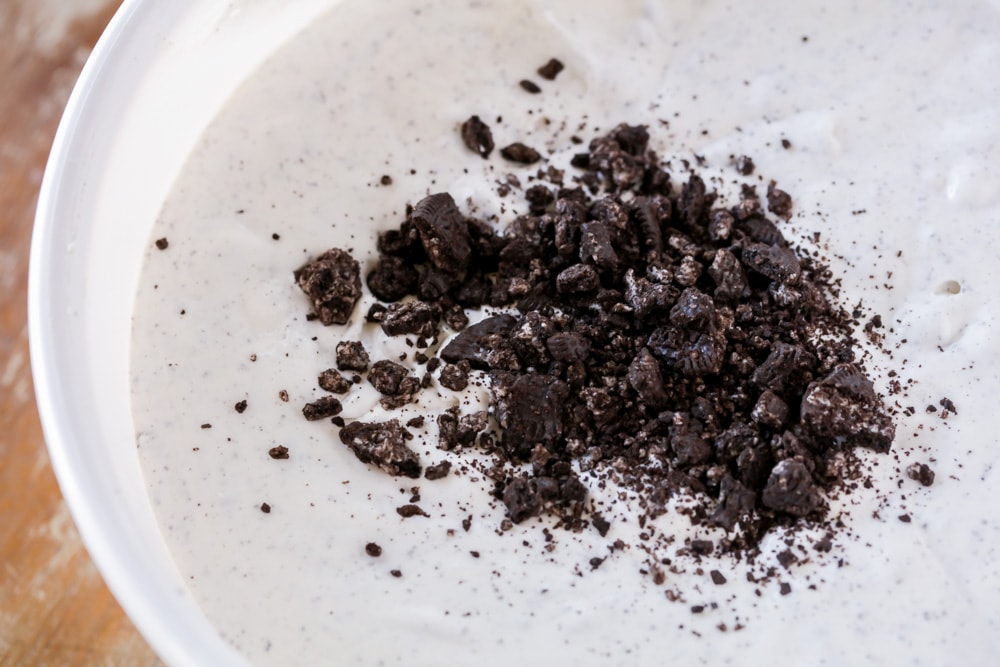 For more Oreo Recipes:
Oreo Ice Cream Cake
Oreo Truffle
Deep Fried Oreos
Oreo Peppermint Bark
Oreo Brownie
Dirt Cake Parfaits
Cookies And Cream Cupcakes
For more information, please see more information about Recipe for oreo cookie salad
Detail: 🔗