Share:
Perfect Chicken Salad recipe is a must! Sweet, savory, crunchy and it's perfect for lunch, dinner, or even an afternoon snack. Double the recipe to serve at parties and potlucks or make a single batch as a meal prep and have lunch all week long!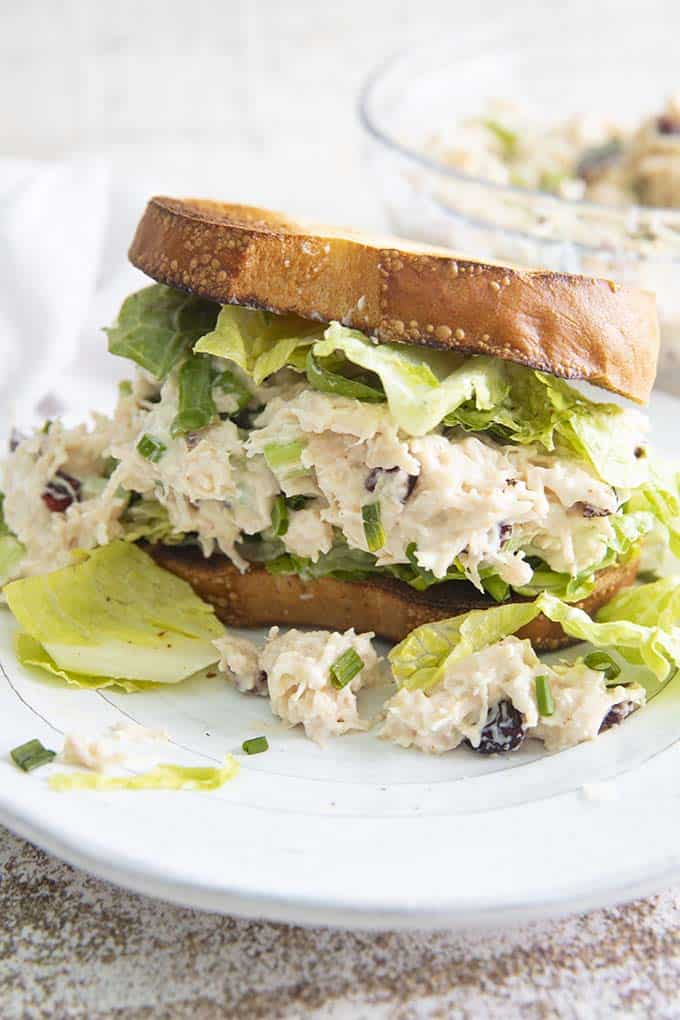 Classic Chicken Salad is one of the recipes that's perfect for any occasion. Spring, summer, fall, winter, there's never a bad time to whip up a batch to enjoy in a wrap or on a buttery, flaky croissant. It's a simple recipe that takes no time to make (especially if you use pre cooked rotisserie chicken or leftover chicken). You can adjust the seasonings and tweak the ingredients to fit your preference or play with flavor. I love to make a batch and have it for lunch or snacks all week. This salad also works great as a light dinner option when you just don't feel like standing over your stove. I love the textures and flavors mixed in with this recipe, I swear I could make it almost weekly! Make this with Crockpot Shredded Chicken to keep things super easy!
Salads for every season! Check out the Best Macaroni Salad, Popcorn Chicken Bacon Ranch Pasta Salad, and Waldorf Salad to spice up your party sides or lunch options.
Chicken Salad Ingredients:
Nothing beats a fresh, savory, sweet chicken salad on a warm day!
Chicken: Cooked and shredded. You can also use canned or rotisserie chicken if you wish.
Mayonnaise: You could also use miracle whip but the flavor will be slightly different. I prefer Hellman's
Dried Craisins: Sliced grapes are great as well. Either will add a touch of sweetness to the mix. We also love it with dried cherries!
Sour Cream: You can swap for Greek yogurt if you prefer. Both add a tangy taste to the dish.
Celery: You can dice it as large or small if you prefer. Celery is classic in chicken salad but you can leave it out if you do n't like it.
Chopped Pecans or Walnuts: These are optional, feel free to leave them out. I love the crunch!
Green Onions: Green onions are perfect because they have a mild flavor and wont' overpower everything.
Dijon Mustard: I love the tangy, sharp flavor this brings to the salad.
Garlic Powder: Adjust to your taste.
Salt & Pepper: To taste.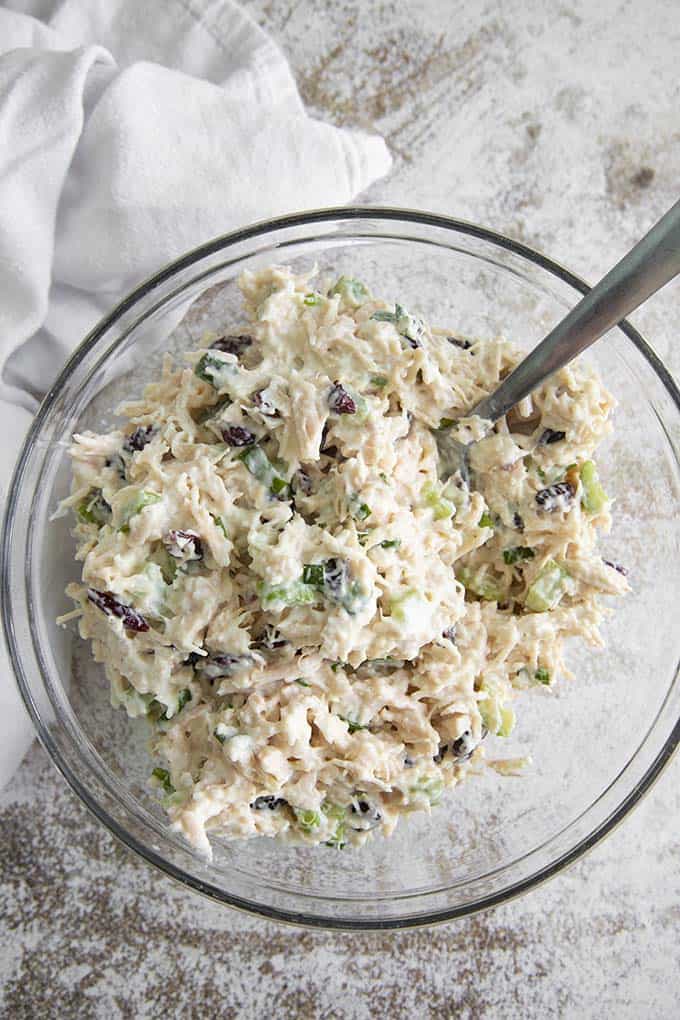 Chicken Salad Recipe Notes and Tips:
Use rotisserie chicken to save time instead of cooking the chicken yourself. Or try my Easy Crockpot Shredded Chicken!
If you aren't a big fan of mustard feel free to leave that step out. I love the pop of flavor, but it won't affect the recipe as a whole.
This recipe makes a nice big batch so it's nice for meal prepping. You can have lunch all week! Or double up the batch to serve at a potluck.
Store leftover chicken salad in an airtight container in the fridge for up to 5 days.
If adding grapes to your chicken salad, remember that the red grapes will give you a sweeter taste, whereas the green grapes add a bit of sour flavor. Both are delicious, it just depends on your preference!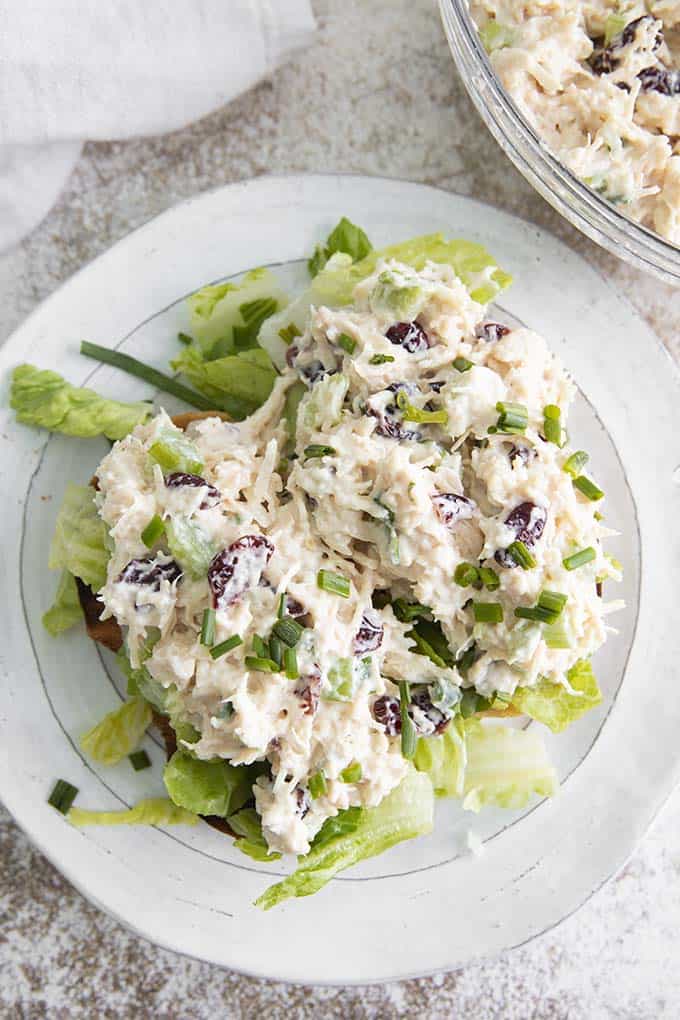 Enjoy!
~Nichole
Share:
For more information please see the list of How to spruce up chicken salad
Detail: 🔗