This Tropical Smoothie recipe is a cool and creamy smoothie drink filled with tropical flavors. Loaded with protein and so easy to make. Perfect as a breakfast meal replacement or a refreshing drink in between meals.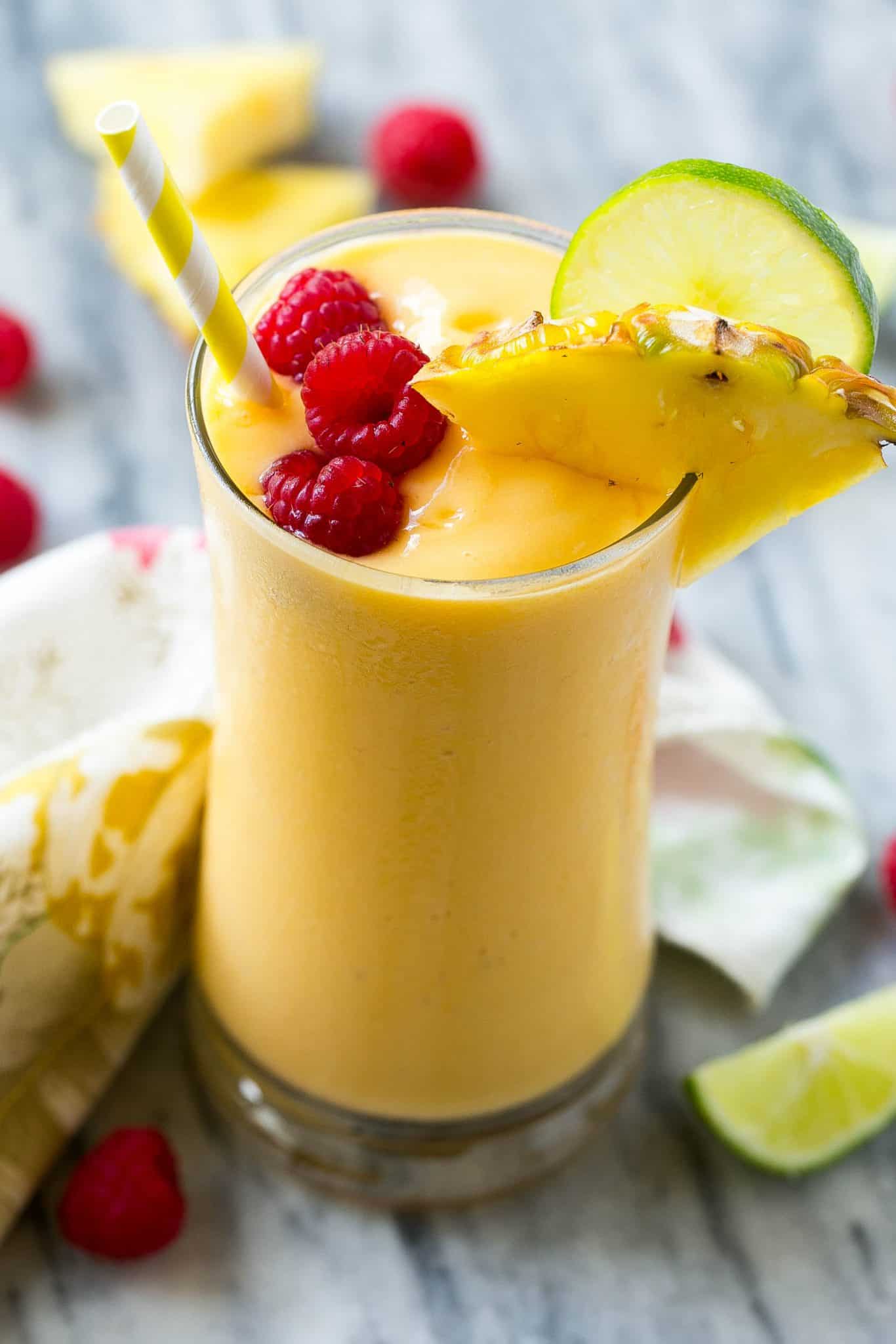 Reading: protein smoothies with fruit
This easy protein smoothie makes you feel like you are at a tropical island with its cool and refreshing flavor. Healthy and loaded with flavor and a huge boost of vitamin C to give your immune system a nice boost. It is made with mango, pineapple, banana, coconut milk, and some whey protein. The protein is optional for those who prefer not to add it, but a nice addition for those who are looking to increase their protein intake. This Tropical Smoothie recipe makes for a nice post-workout drink.
To make this smoothie recipe vegan, you can use a plant-based protein instead of whey protein.
Why this smoothie is so good
Easy: so easy to make, it takes just 5 minutes to put all the ingredients in a blender and just blend.
Healthy: made with fresh and healthy ingredients with some added protein.
Delicious: Bursting with flavors it will virtually transport you to a tropical island.
Read more: 12 Best Gin Cocktails to Try | Family Cuisine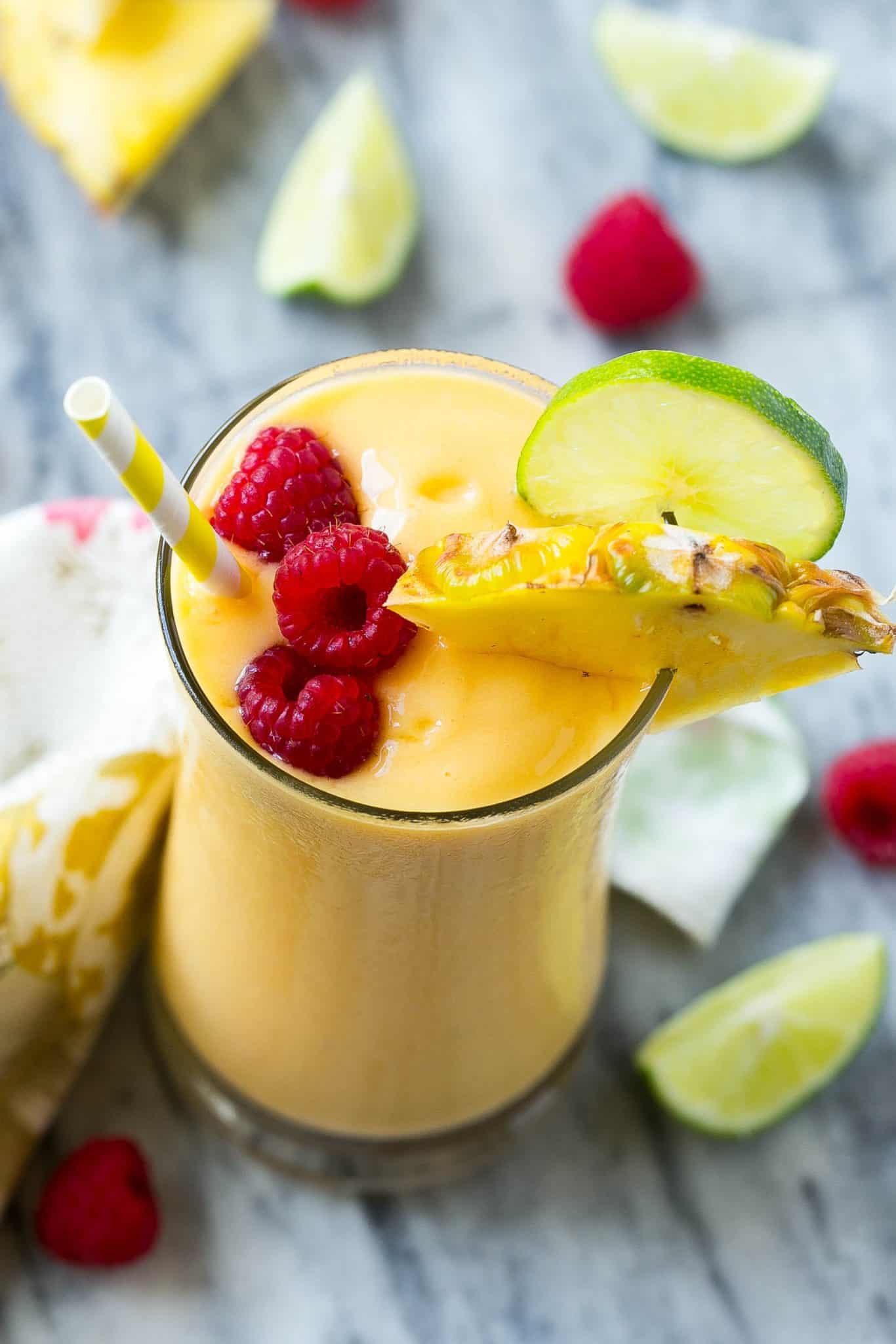 Ingredients you will need
Frozen Mango
Frozen Pineapple
Pineapple juice
Banana
Coconut milk
Whey protein or plant-based protein
How to make the protein smoothie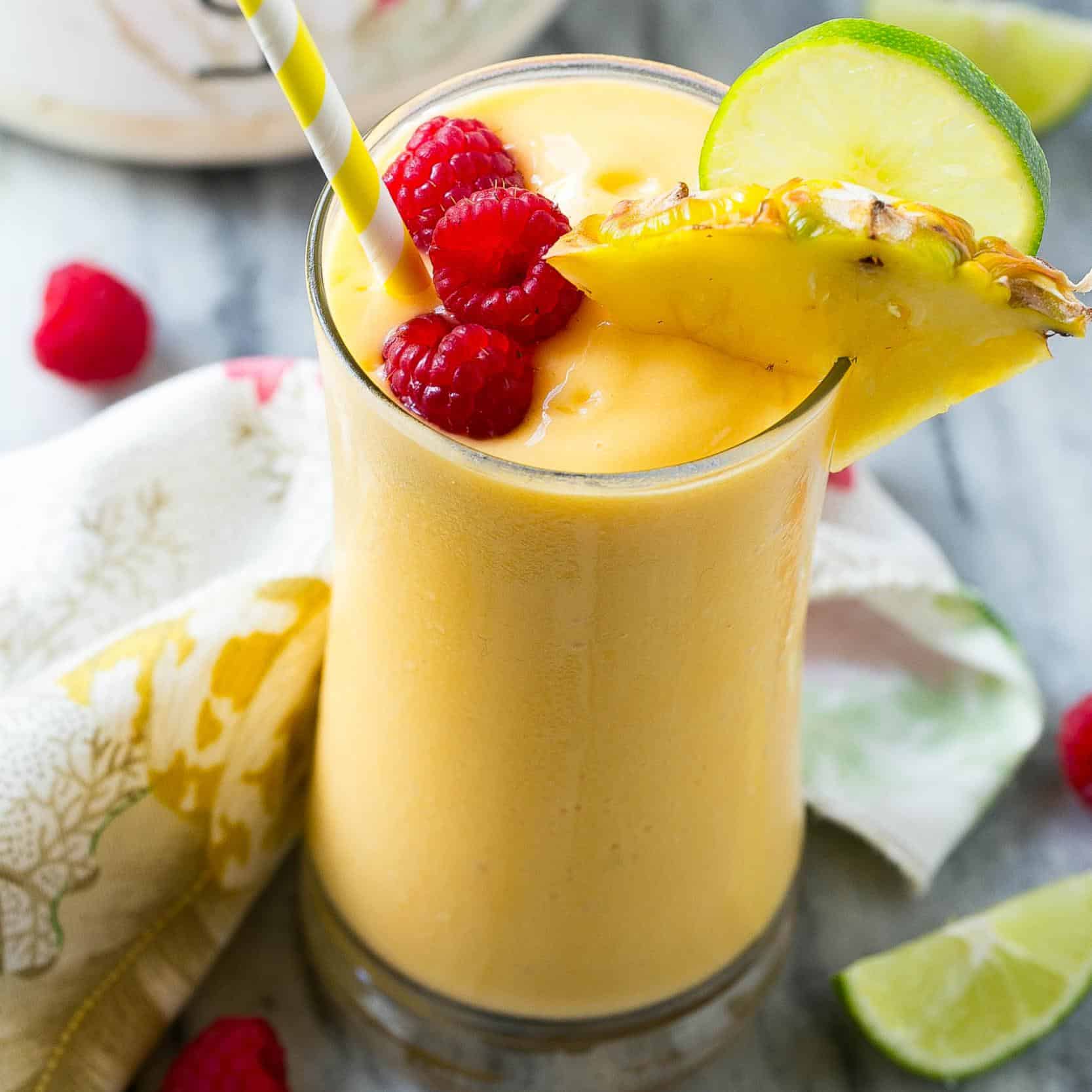 FAQ's and tips
Substitutes:
In place of pineapple juice, you can use coconut water or freshly squeezed orange juice.
You can use plant-based protein instead of whey protein. Or you may skip the protein entirely
Use frozen fruits. Using frozen mango and pineapple will ensure a thick and creamy smoothie.
It is best to drink this smoothie when you make it and not store it. It can be stored in the fridge for a couple of days but it will melt and be on the watery side.
What is the best liquid to put in a smoothie
Read more: How to make moringa tea using fresh leaves
Some options of liquids to use on your smoothie are water, ice, milk, coconut water, coffee, tea, and juices. Going for a healthier option, use coconut water or almond milk. Looking to give your smoothie a protein boost? Use milk products like dairy or non-dairy milk. A nice option we like is pea protein milk. There are so many great options out there.
What yogurt is best for a smoothie
Avoid using high sugar yogurts in your smoothie since your smoothie may already have quite a bit of natural sugars from the fruits you are using. Great options are greek yogurts or plant-based yogurts that are high protein low in carbs. You may use flavored kinds as well depending on what type of smoothie you are making.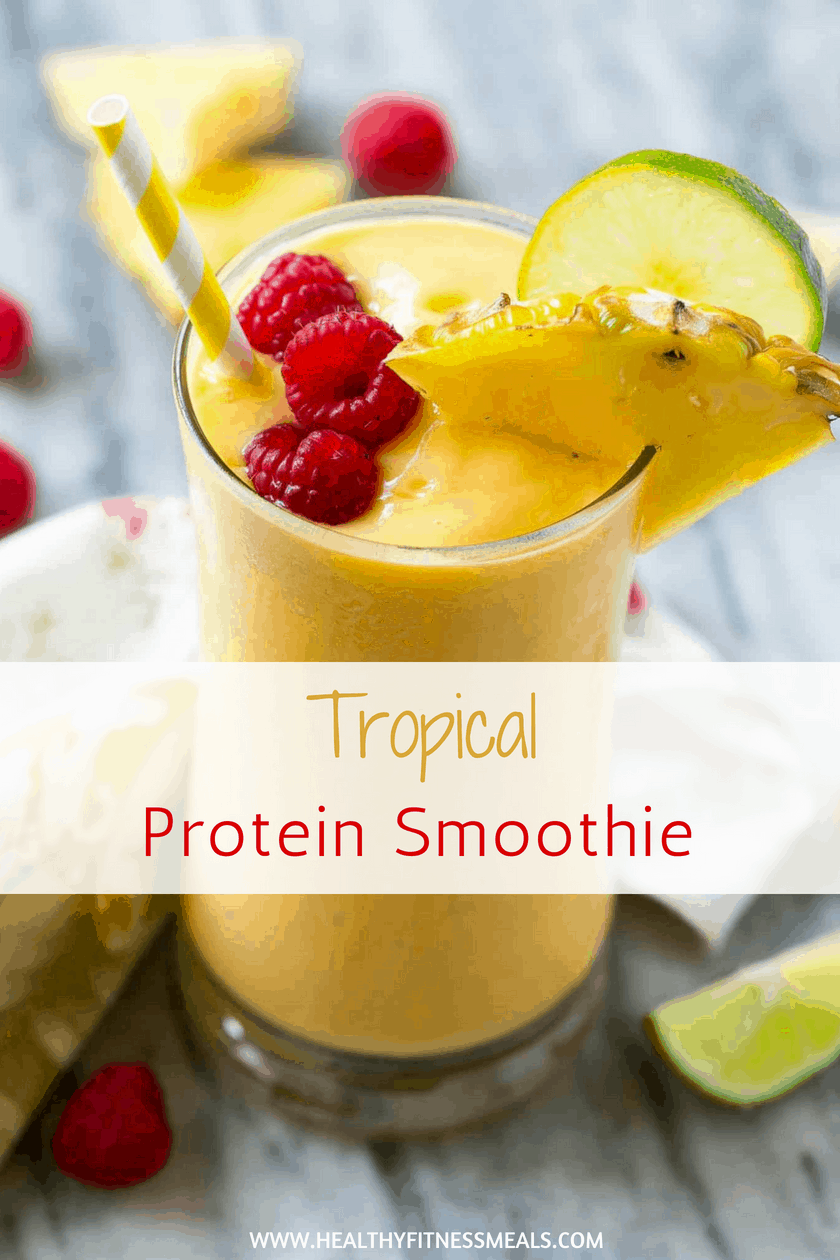 Try these other smoothies
Pineapple Kale Smoothie
Strawberries and cream smoothie
Vanilla Berry Smoothie Bowl
Chocolate peanut butter smoothie bowl
Berry Coconut Smoothie bowl
If you try a recipe and you like it, leave us some feedback in the comment section below, and don't forget to rate it! Also, we would love it if you shared it with friends and family.
Finally, please use our hashtag #healthyfitnessmeals on INSTAGRAM for a chance to be featured! FOLLOW Healthy Fitness Meals on FACEBOOK | INSTAGRAM | PINTEREST | TWITTER for all of our latest blog posts and recipes.
Read more: how to make lemonade with lemon juice concentrate