Are you like me, with a stash of rhubarb in your freezer from last year's harvest? I often find myself with an abundance of around 25 cups that I tuck away for future use. That's why I set out to create a super simple and delightful Rhubarb Dump Cake.
Our rhubarb patch thrives, producing numerous stalks each year with a rich, ruby-red color that's perfect for desserts. Inspired by a Blueberry Breakfast Cake, where you pour batter over the fruit in a baking dish, I developed this even easier Rhubarb Dump Cake recipe. And if you enjoy this, be sure to try our Strawberry Dump Cake too.
The end result is reminiscent of a crisp or cobbler, with a slightly tangy flavor that beautifully balances the sweetness. Unlike some recipes that call for jello, I opted to skip it to let the natural flavors shine through. Trust me, you won't miss it!
What Desserts Can You Make With Rhubarb?
We have an abundance of rhubarb desserts on our site, including delightful combinations with strawberry. The strawberry-rhubarb combo adds an extra layer of flavor to any treat. Rhubarb is a versatile ingredient that's easy to work with once you start growing your own plants. They require minimal care and practically grow like weeds on their own.
How Do You Make a Rhubarb Dump Cake?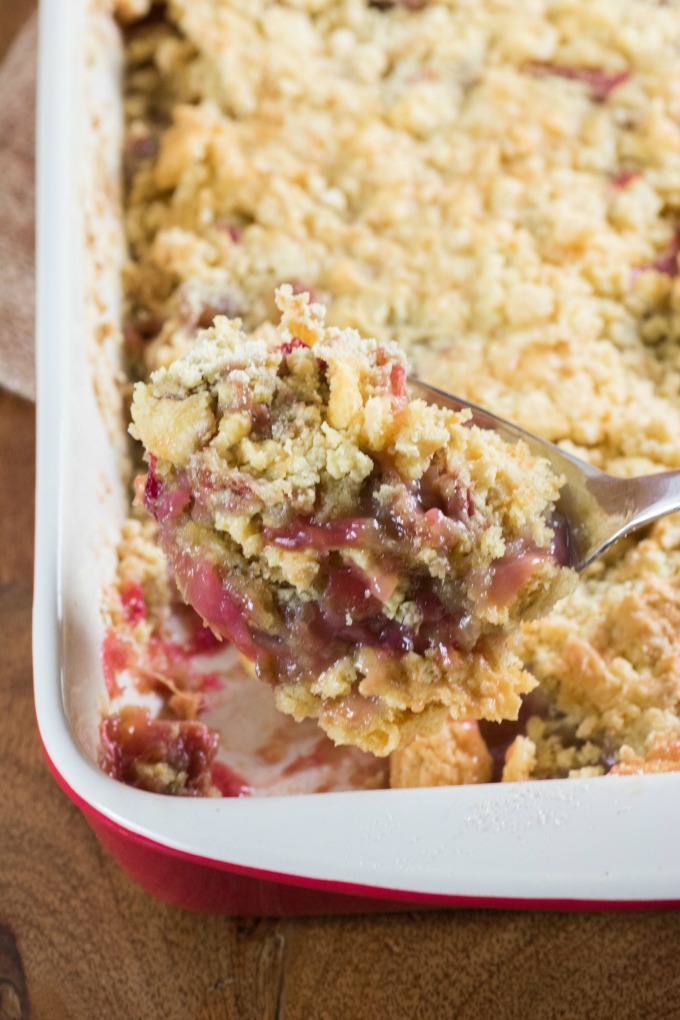 Making a rhubarb dump cake couldn't be simpler. Start by greasing a 9×13″ pan with cooking spray and preheating your oven to 350°F (175°C). Next, add the frozen rhubarb to the pan, sprinkle it with sugar, and top it off with the dry cake mix. Finish by pouring water and melted butter over everything. You don't need to mix anything; simply ensure the ingredients are evenly dispersed in the pan.
Can't find frozen rhubarb? No problem! Fresh rhubarb works just as well in this recipe. Serve the warm dessert with a scoop of vanilla ice cream or freshly whipped cream for a delightful treat.
Rhubarb Dump Cake with Yellow Cake Mix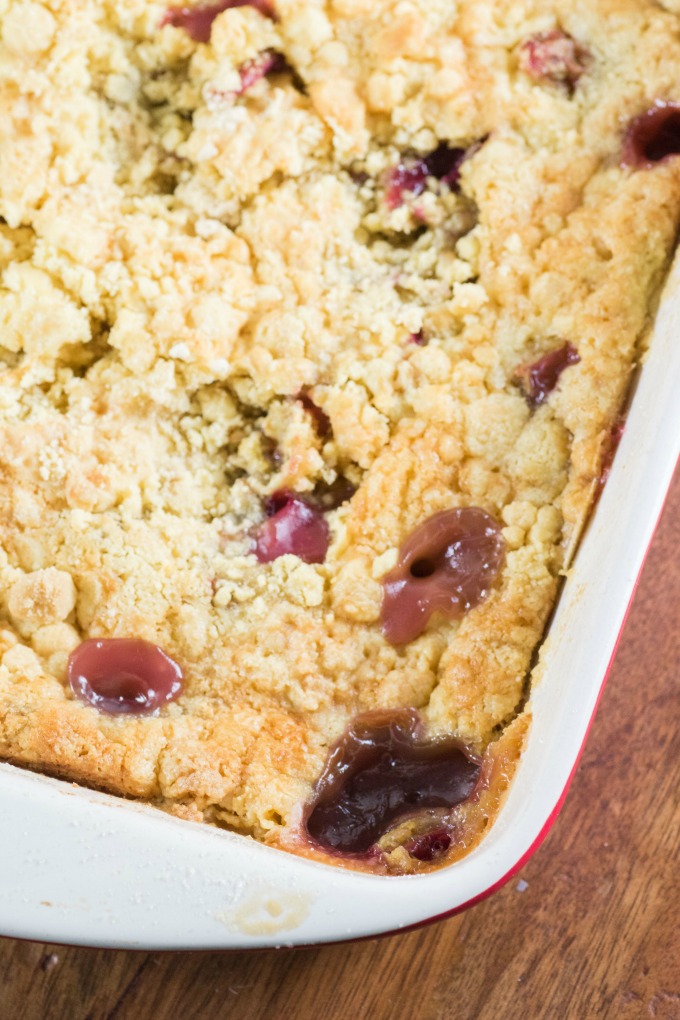 I particularly love how the fruit bubbles up through the crust, creating a visually appealing and delicious dessert. For this recipe, I recommend using a yellow cake mix as it adds a warm contrast to the vibrant rhubarb. So, grab some of that frozen rhubarb from your freezer and bring the taste of summer back to life with this easy and delightful dessert.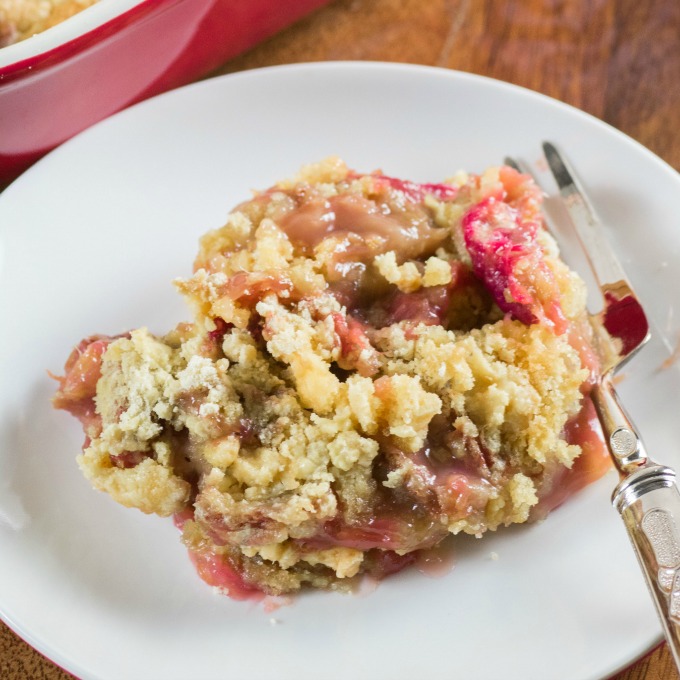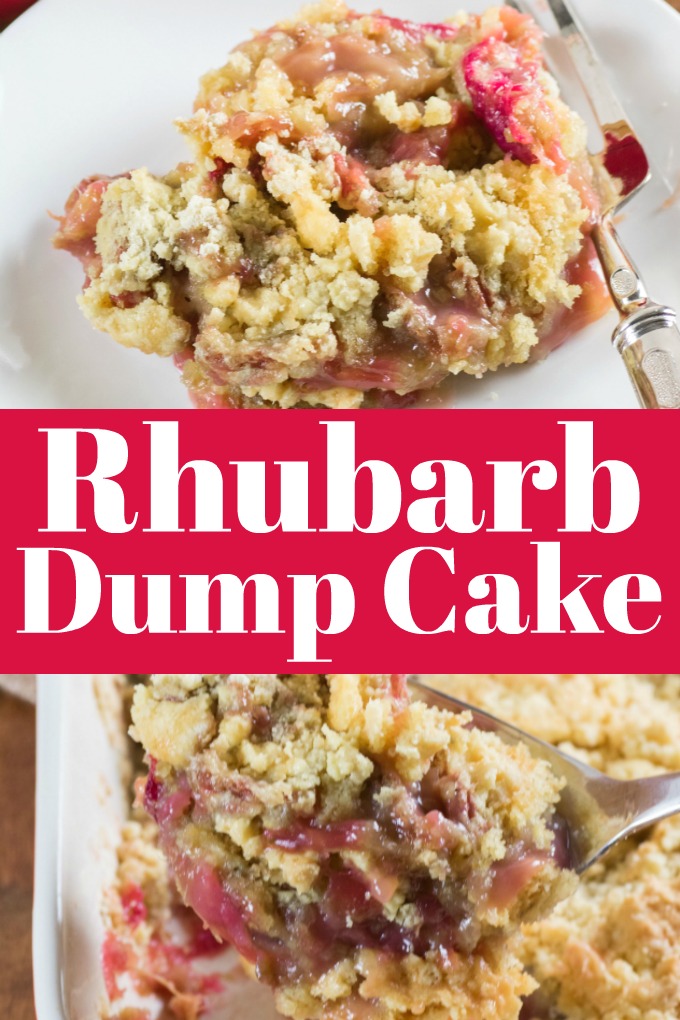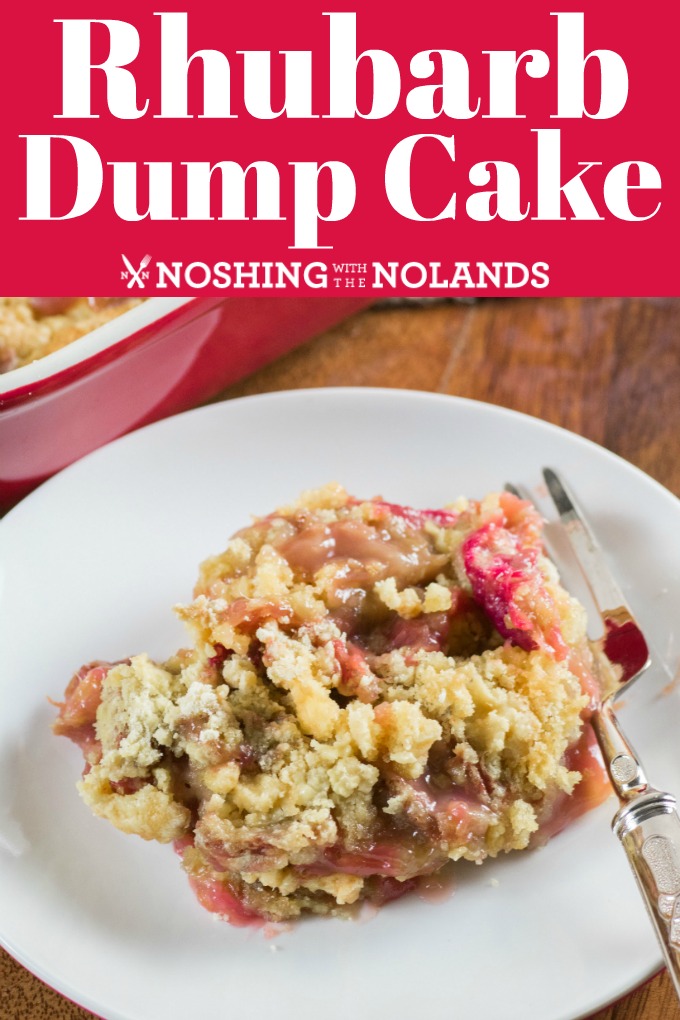 Remember, for more delicious recipes and inspiration, visit Family Cuisine, where we celebrate the joy of cooking and sharing meals with loved ones.