I just love a good sheet pan dinner lately. It's perfect for when you want a dinner that's both easy to prep and easy to clean up. And since the whole meal is tossed together on a single pan and roasted in the oven, there's only a single pan to wash! It feels like a real treat to be able to clean up quickly after dinner and not have to spend an hour washing a sink full of pots, pans, and dishes. But don't be fooled – this Sheet Pan Sausage and Summer Veggies is not just an easy way to get dinner on the table, but it's also delicious and always a big hit with the family, too.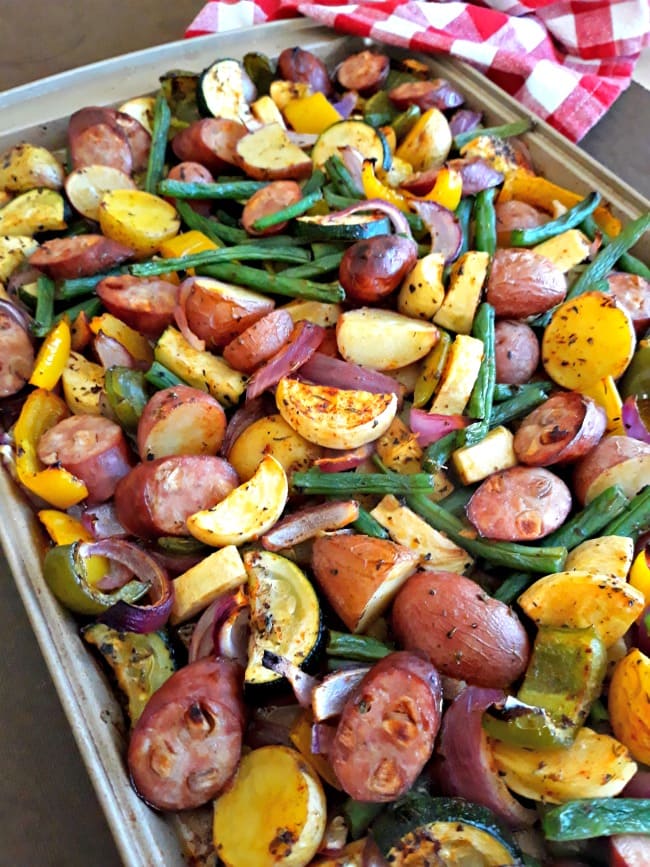 Reading: Smoked sausage and roasted vegetables
I use lean chicken sausage, olive oil, and a load of vegetables in this recipe, so I feel like it's pretty healthy, and easy on the waistline, too. It's definitely on the lighter side and perfect for an easy dinner on a hot summer day. And if you're like me and really like to take advantage of fresh summer veggies when they're in season, then I think you'll love this dish, too.
Let's talk ingredients:
Read more: Roasted Cauliflower Recipe
Fresh vegetables – I use zucchini, yellow squash, green beans, bell peppers, and baby potatoes, but you can feel free to switch it up to use your favorite fresh summer vegetables. Sometimes I like to throw in some sweet corn sliced fresh from the cob, or some cherry tomatoes from my garden.
Sausage – Use any type of fully-cooked rope or link sausage you prefer. In the photos for the recipe, I've used fully-cooked chicken sausage flavored with champagne and apples that I found at Trader Joe's. But there are so many types of sausages that will work in this recipe. I've used turkey kielbasa, andouille sausage (if you like it spicy!), and pesto sausage links. You can get creative with the sausage flavors in this recipe!
Herbs – I toss the vegetables with a mix of dried herbs before roasting. Dried basil, thyme, and oregano are a good combination. You can also use a premade herb mix like an Italian blend, or Herbs de Provence. If you want to use fresh herbs, you can go ahead roast the vegetables with hardy herbs like sprigs of rosemary, thyme, and oregano, but I find that more delicate herbs like basil, dill, and cilantro have the best flavor and color when finely chopped and tossed with the finished dish after it is cooked and removed from the oven.
Spices and other seasonings – I like to use either sweet or smoked paprika, along with dried herbs in this dish. However, you can mix it up with so many other flavors, too. A cajun or creole spice blend works well if you are looking for a bit of spiciness. For a Mexican flair, roast your veggies with ground cumin and a bit of chili powder. Spice blends and seasoned salts can really pack a punch of flavor – Old Bay, poultry seasoning, or Lawry's seasoned salt are good choices (if you use a seasoning blend with added salt you may want to skip adding additional salt to the dish). Again, just get creative and use your imagination – you can't go wrong here!
Read more: The top 19 grill cooking times for steak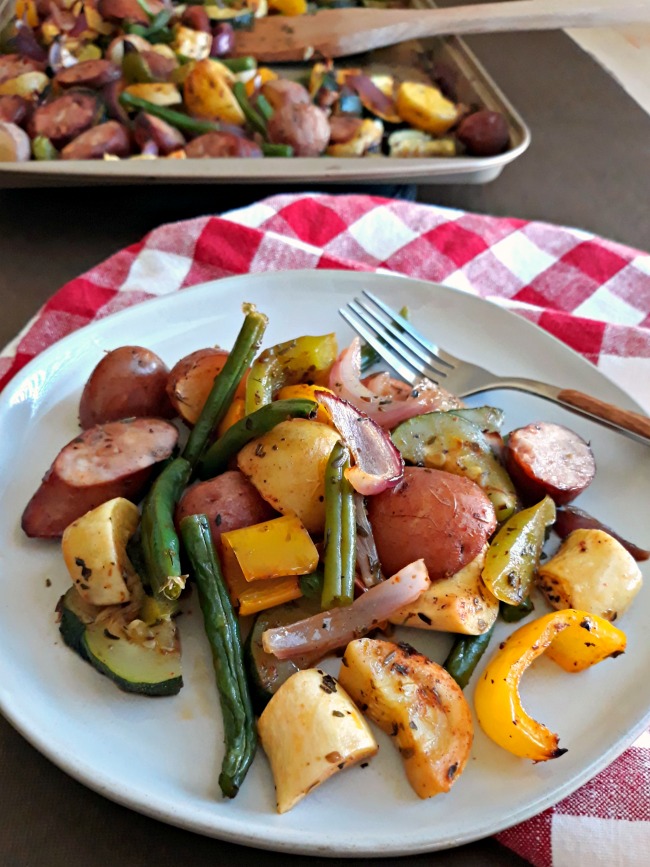 Cook's Tips:
Cut your vegetables and sausage links into roughly the same size. Because of the variety of ingredients in this dish, not everything will be the same shape, but you want everything to be roughly the same volume so that it all comes out perfectly cooked.
Be sure to use a large sheet pan for this dish. I use a half sheet pan which measures roughly 13 x 18 inches. If you don't have a large sheet pan, you can separate the ingredients and roast them in two smaller pans.
For easy cleanup, I like to line my pans with nonstick aluminum foil (this is totally optional).
Timing is everything. Because the potatoes, onions, and whole garlic cloves will take longer to roast, give them a head start by popping them in the oven 10-15 minutes before adding the rest of the vegetables and the sausage. Also, if you're using small, fine green beans like haricot vert, add them in the last 10 minutes of cooking so that they don't become overcooked.
If you try this recipe, I hope you love it! Please let me know in the comments below.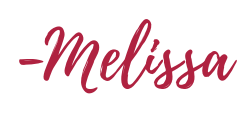 *As an Amazon Associate I earn from qualifying purchases. This post may contain Amazon or other affiliate links, which means I will earn a commission at no additional cost to you if you click through and make a purchase.*
Read more: How To Cook Pork Loin In Oven Bag?
For more information, please see more information about Smoked sausage and roasted vegetables
Source: https://myhomemaderoots.com/sheet-pan-sausage-and-summer-vegetables/