Made with only a few simple ingredients, this Shredded Crab Salad comes together quickly and easily. Simple, tasty, and very similar to a kani salad, this imitation crab salad is an easy side dish to make for dinner.
Made with four ingredients, this shredded crab salad is spicy, flavourful, and so easy to make! It's a super basic recipe that you can easily turn into a kani salad if you wish with a few simple additions!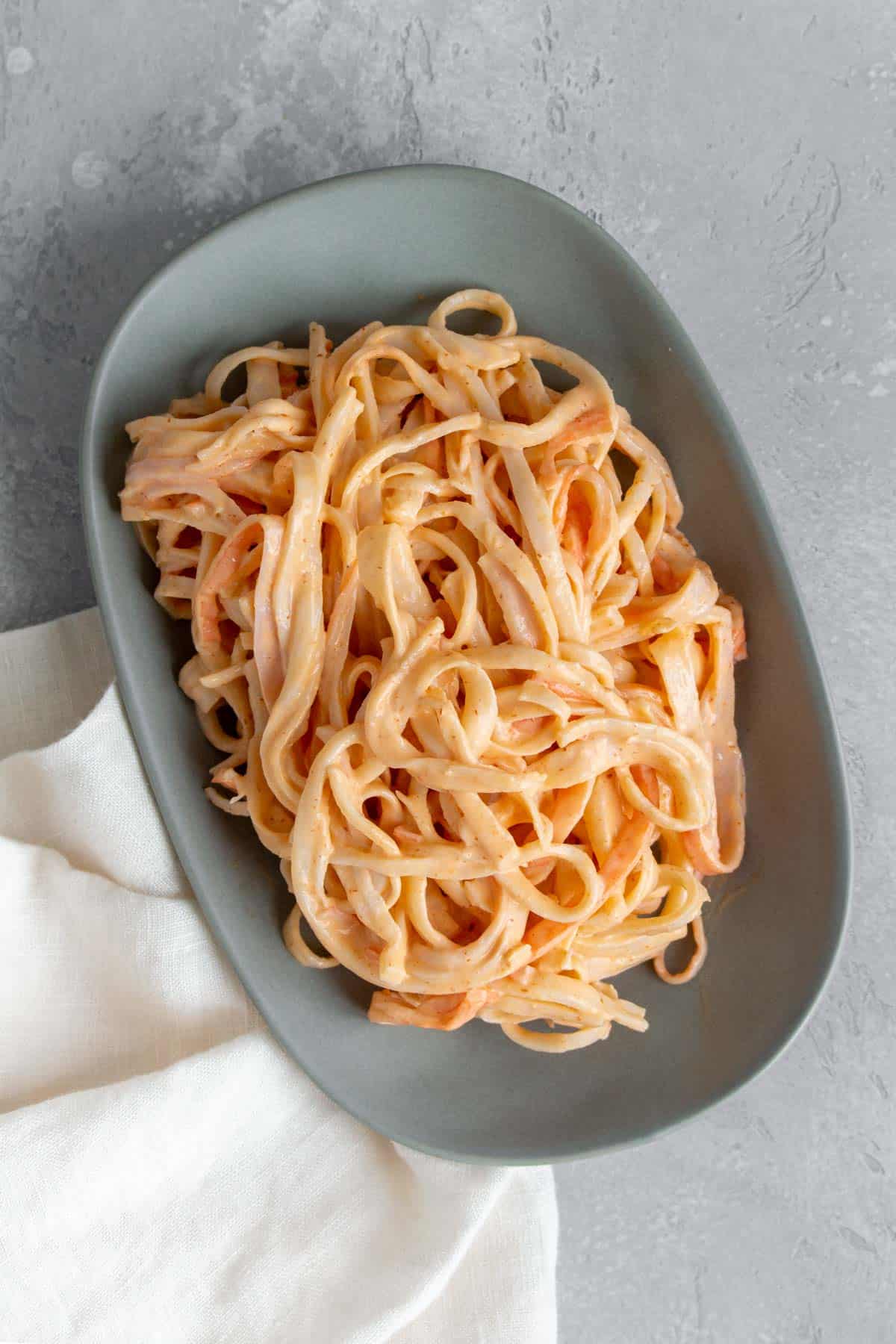 There's this sushi restaurant that I get take-out from pretty regularly and they always have these little servings of shredded crab salad that they send with their sushi. It's that little bowl down below beside the seaweed! It's SO good and I decided to make it at home so I can serve it as a side dish whenever I'm craving it.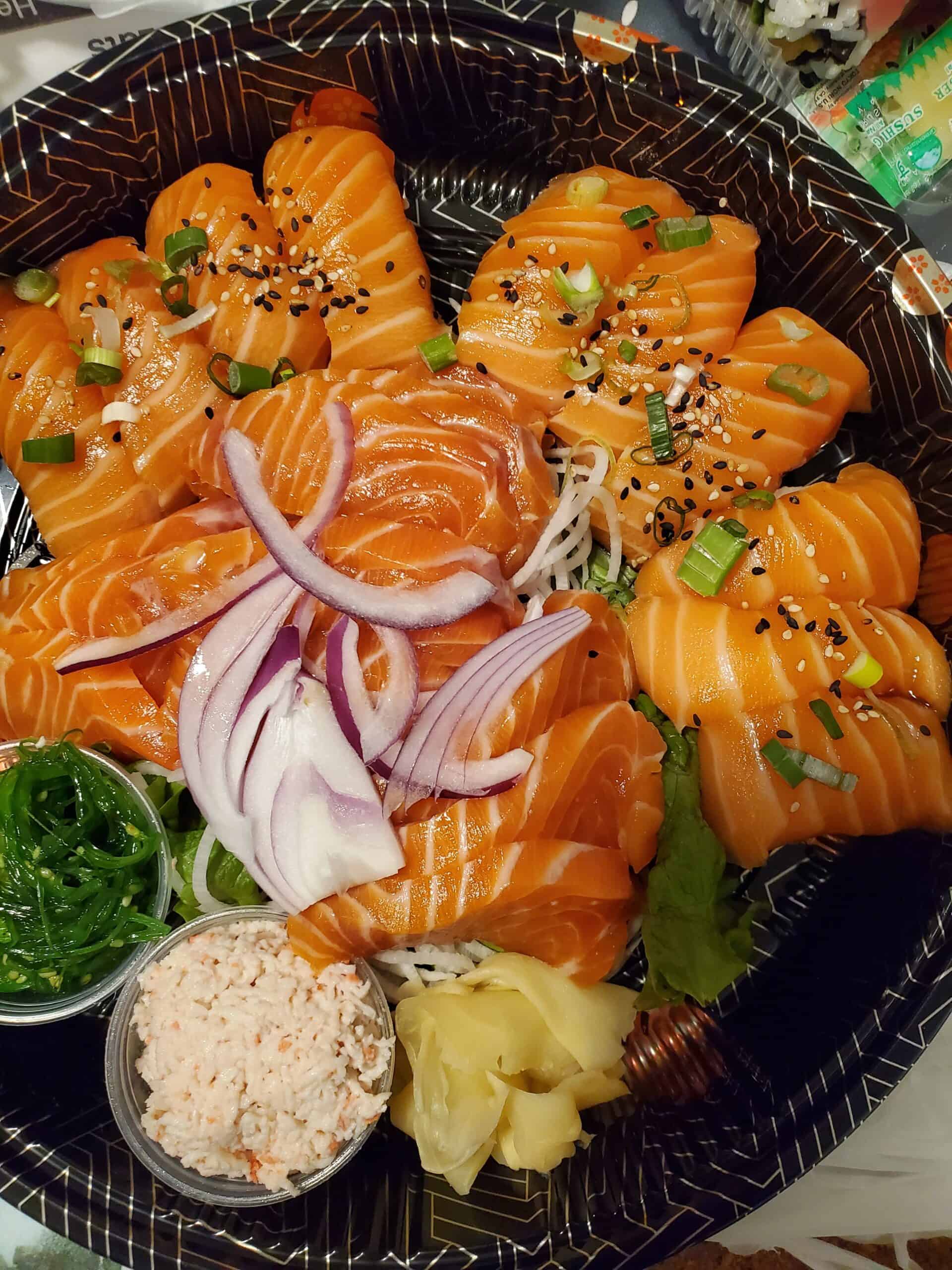 This recipe is very similar to a kani salad which is Japanese style salad made with imitation crab and I'll share down below how to turn this into a kani salad if you'd like. This shredded crab salad is perfect on its own but I also LOVE placing them in tofu pockets along with seasoned rice as well as adding it on top of a homemade poke bowl.
Ingredients You'll Need
imitation crab — there are many different versions and the one I get is made of wild Alaska pollock and wild pacific whiting that's flavoured to taste like king crab. If you have real crab meat, feel free to use that instead.
mayo — I use Japanese kewpie mayonnaise. I love kewpie mayo as it's made with only egg yolks, not whole eggs, so it's extra rich and thick as well as sweeter.
sriracha — for that hit of heat.
sesame oil — you need a splash of sesame oil to add a little extra flavour.
How to Make Shredded Crab Salad
Shred the imitation crab meat by hand or with a fork. You can shred the crab like you do a cheese string. Place the crab meat into a bowl. You can leave them as long stringy pieces or roughly cut them with scissors into a smaller size.
Add the mayo and sriracha into the bowl and mix until everything is combined. If you are unsure how much mayo you'd like, start with half of the mayo and sriracha and add more as you mix and taste.
Cover and let the dish chill in the fridge until ready to serve.
How to Make a Kani Salad
Before adding the mayo and sriracha, add thinly sliced cucumbers, carrots, and mango.
Mix to combine with the spicy mayo.
Top with some panko crumbs, tempura bits, or tobiko/masago before serving.
Can I Make This Ahead of Time?
I recommend making this no longer than 3 days ahead of time. The packaging on the imitation crab says to eat within 3 days of opening. Keep the crab salad or kani salad in the fridge in an airtight container until ready to enjoy.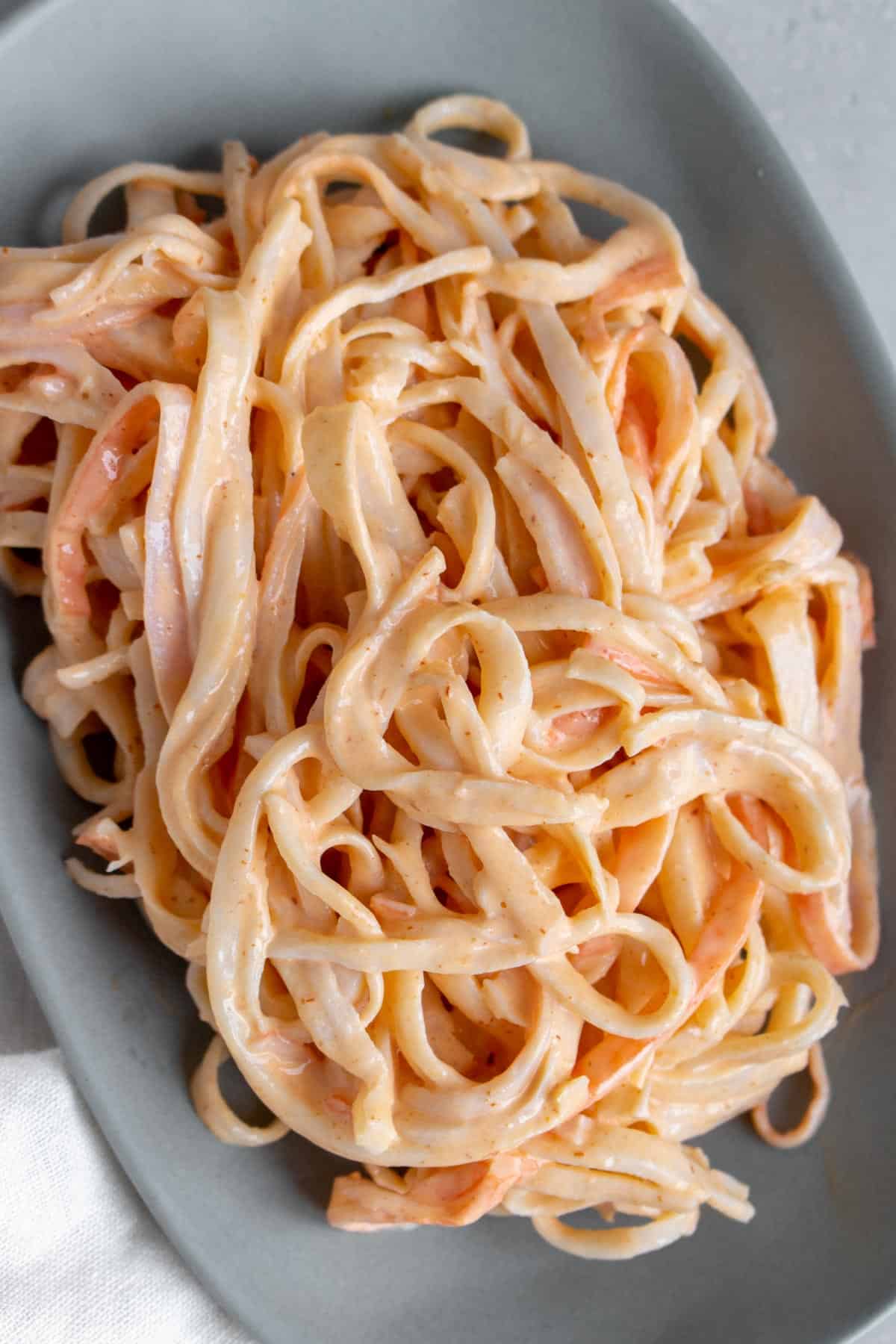 What Do I Do With Leftover Crab Meat?
The imitation crab meat needs to be used within 3 days of opening. If you cannot use it all within 3 days, wrap it up tightly in plastic wrap and freeze it for up to 3 months. Thaw overnight before using.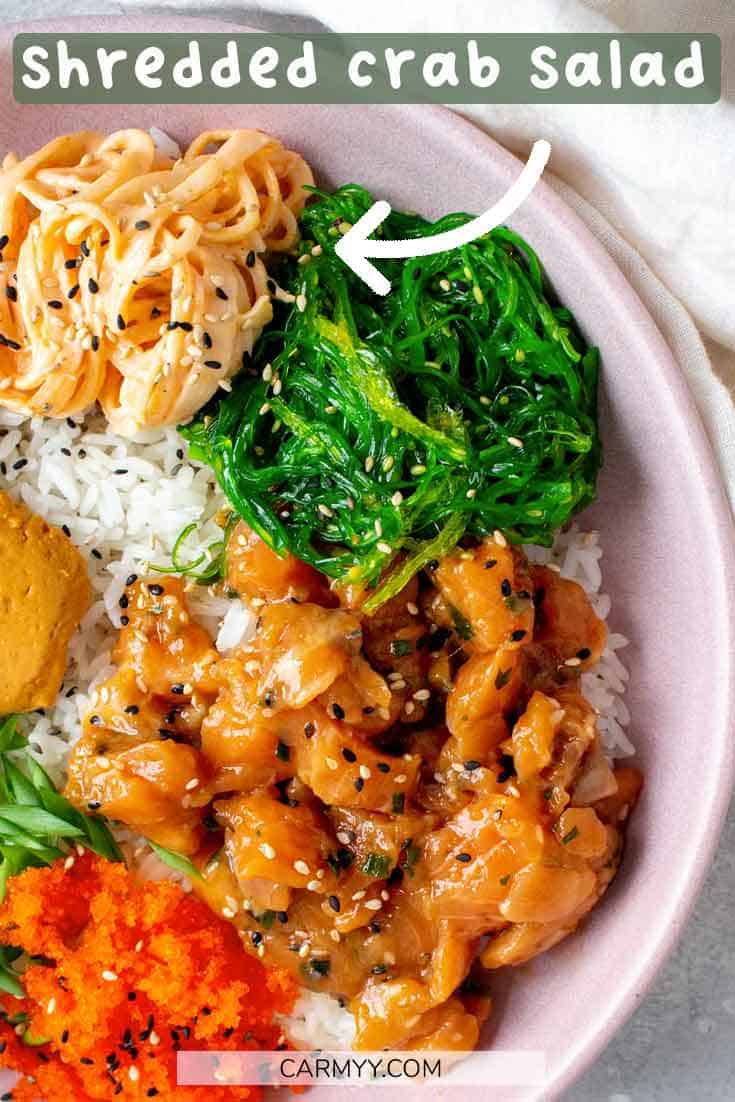 More Side Dishes To Try
Through this article, we hope to help you understand Imitation crab salad for sushi
Detail: 🔗