Puerto Rican Pork Roast is covered in cilantro sofrito and slow roasted until tender and shredded with a crispy skin.
Served in a corn tortilla with pickled red onions and avocado the mix of crispy and shredded pork is perfection.
A make ahead meal for a crowd
To give your sofrito slather time to really flavor your meat, you have to plan ahead with this one.
Make the sofrito one day and marinate your meat overnight, then slowly cook the roast over about 7 hours the next day. It's not a difficult 7 hours of cooking, most is inactive oven time, but it does take some patience.
Ingredients
Cilantro sofrito – a flavor-packed paste of onions, garlic, cilantro, spices and olive oil. A great alternative to typical wet marinades sealing in flavor and moisture during long slow roasts.
1 bone in pork picnic shoulder roast
zest and juice from 3 limes
How to make
Make sofrito – pulse onion, garlic, cilantro, salt, black pepper, oregano, and cumin in food processor or chop by hand. Stir in olive oil.
Marinate – pat pork dry with paper towels then cover with cilantro sofrito. Place in large (2 gallon) freezer bag and refrigerate at least 12 hours, up to 24.
Steam – an initial steam ensures that the layer of skin transforms from collagen to gelatine so it can be properly crisped later.Place marinated pork roast skin side down in a large roasting pan, pour water to reach halfway up the roast. Cover tightly with aluminum foil and roast for 90 minutes in preheated 450 degree oven.
Braise – after steaming for 1 ½ hours, remove foil and reduce oven to 375 degrees. Braise, uncovered in liquid, for 2 ½ hours longer.
Roast – remove pan from oven and gently transfer the roast from the pan to a non stick v-rack, placing it skin side up. Place v rack back into the liquid in pan and pat skin dry with paper towels. Return to oven and roast for 1 more hour at 375 degrees, checking frequently and adding water as needed to prevent it from drying out and burning the pan.
Crisp – after an hour transfer the v rack to a foil lined baking sheet and increase temperature to 500 degrees. Cook until the skin is super crispy, about 15 to 20 minutes longer.
Rest and season– transfer to a cutting board and let rest at least 30 minutes. Meanwhile, pour pan juices into a measuring bowl and add water if necessary to make 1 cup. Whisk remaining ½ cup cilantro, lime zest and ⅓ cup lime juice into juices to make a wet seasoning. Remove crispy skin from pork and coarsely chop into bite sized pieces. Add to a large bowl and pour ⅔ of cilantro lime juices on top. Toss to coat.
Serve – with crispy skin, additional cilantro lime juices, quick pickled red onions, lime, avocado, and corn tortillas or rice.
Enjoy!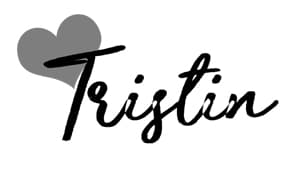 Shop this post
Please note: ONE armed MAMA is a participant in the Amazon Services LLC Associates Program, and these customized links, provided by Amazon, track the referrals to their website for the purposes of assigning commission on these sales.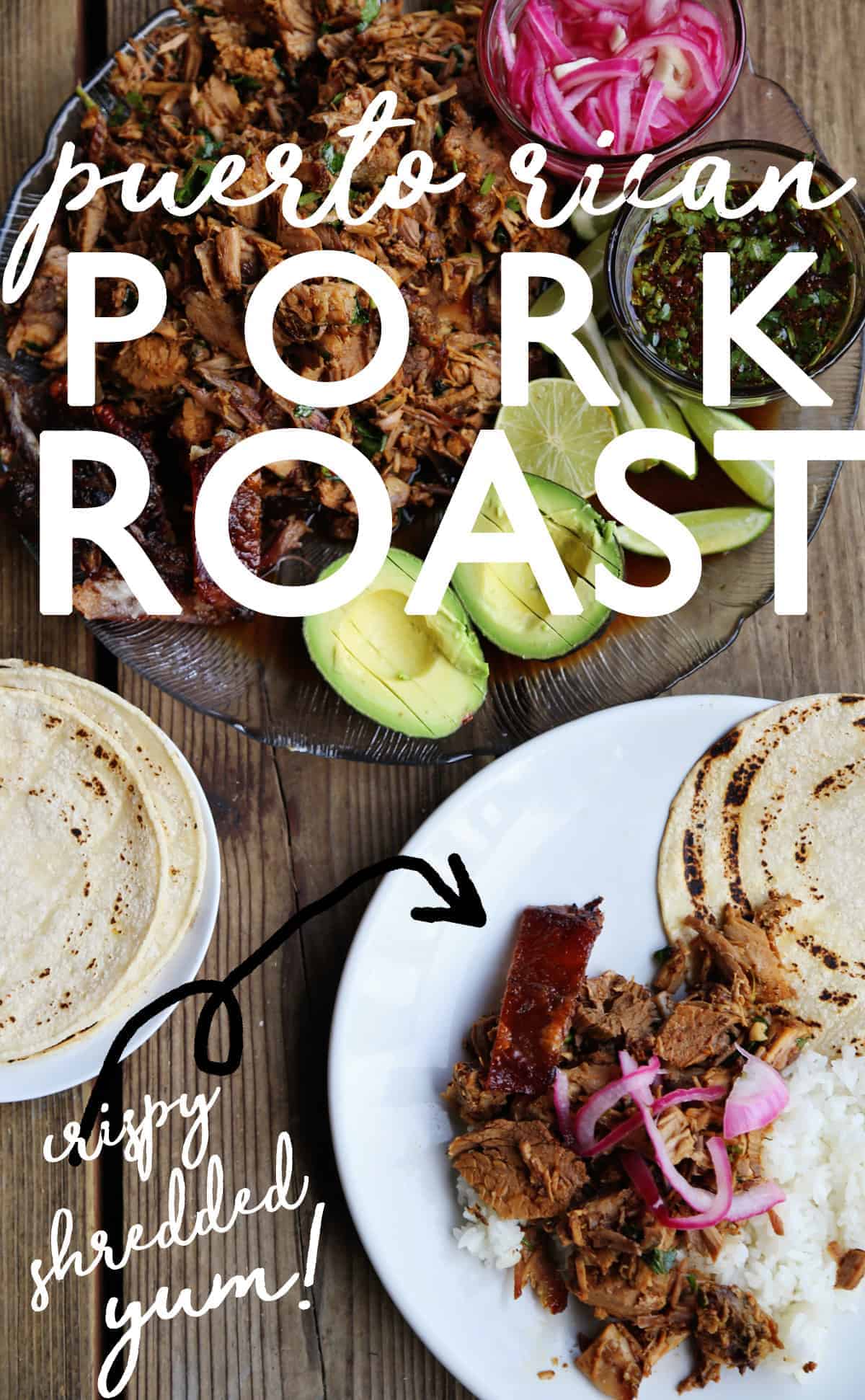 Pin for later!
Please see more list about Pork roast puerto rican style
Detail: 🔗